Jimmy Fallon's Return To The "Tonight Show" Studio Shows What TV Might Look Like In The Future — Here's What's Changed
COVID-19 tests, temperature checks, and no guests — The Tonight Show proved that productions returning to their sets will look a little different than before.
Jimmy Fallon made his return to 30 Rockefeller Plaza on Monday night, filming The Tonight Show live from the studio for the first time since the coronavirus halted all TV and entertainment production four months ago.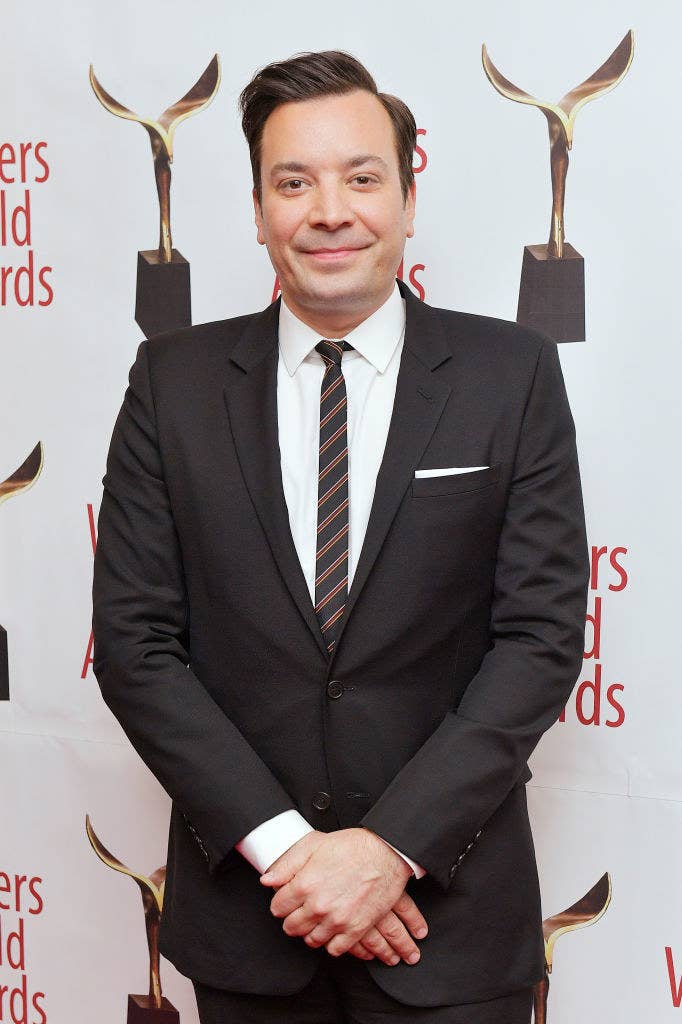 Like many others, Jimmy and his team have been filming their show remotely from the host's home since mid-March.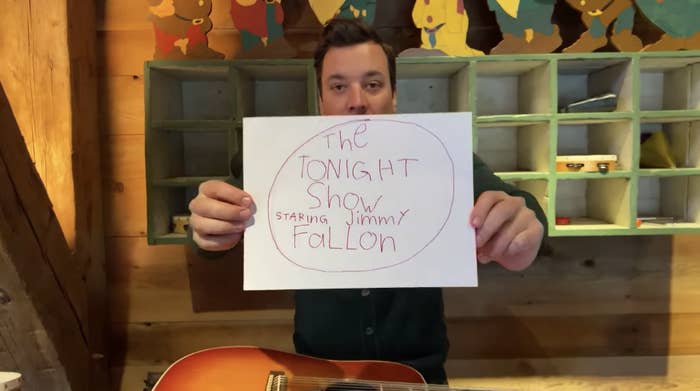 But, with New York City entering phase three of its reopening process, Jimmy was able to return to his studio, albeit with some slight differences. So here's what went down on his first show back and what has changed since his last studio show back in March.
The most notable difference was to be expected — no audience. The only people in the studio were Jimmy, a small production team, and a live band.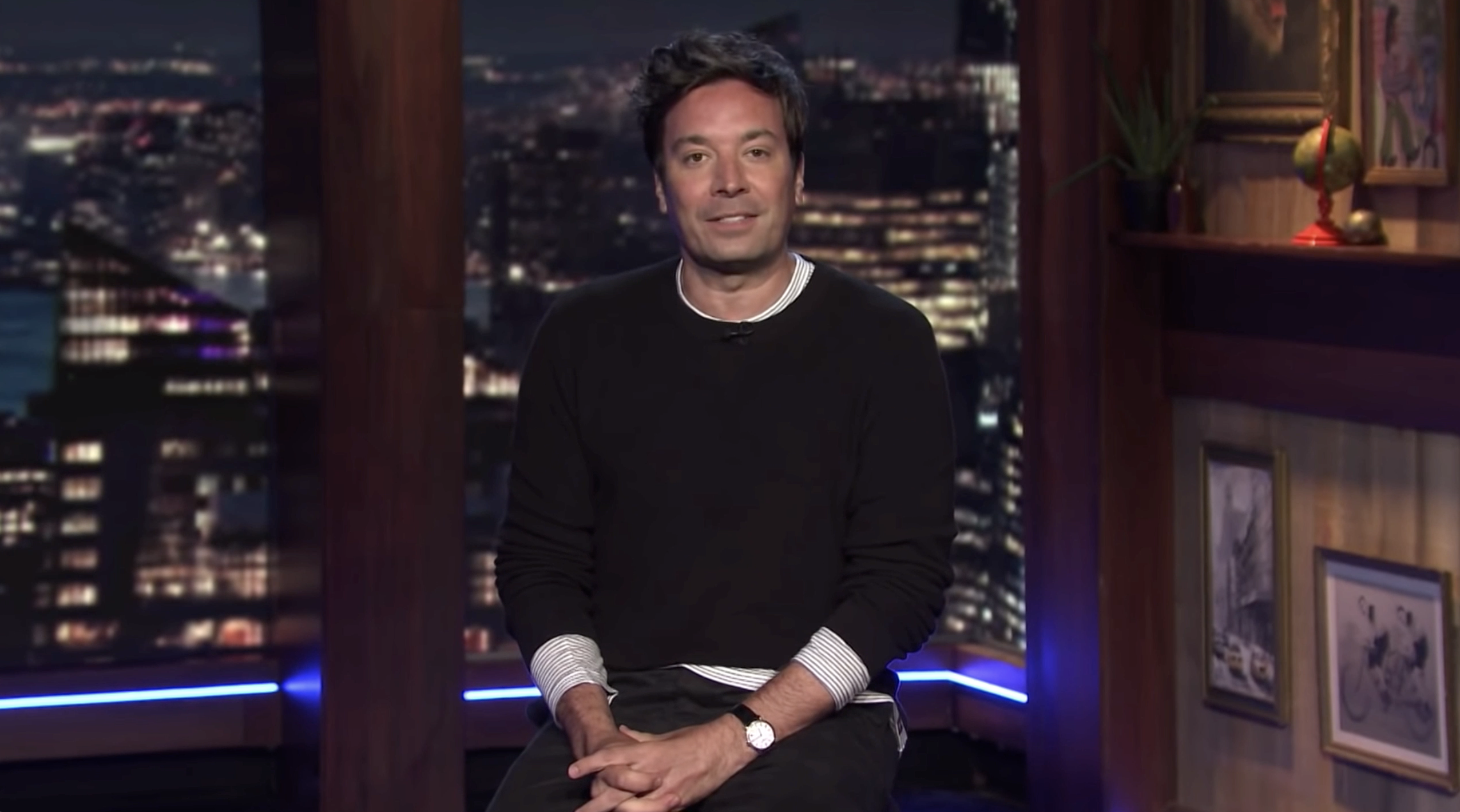 In his opening monologue, Jimmy made it clear that the Tonight Show team were taking precautions to make the environment safe, including taking COVID-19 tests, wearing protective equipment, and social distancing.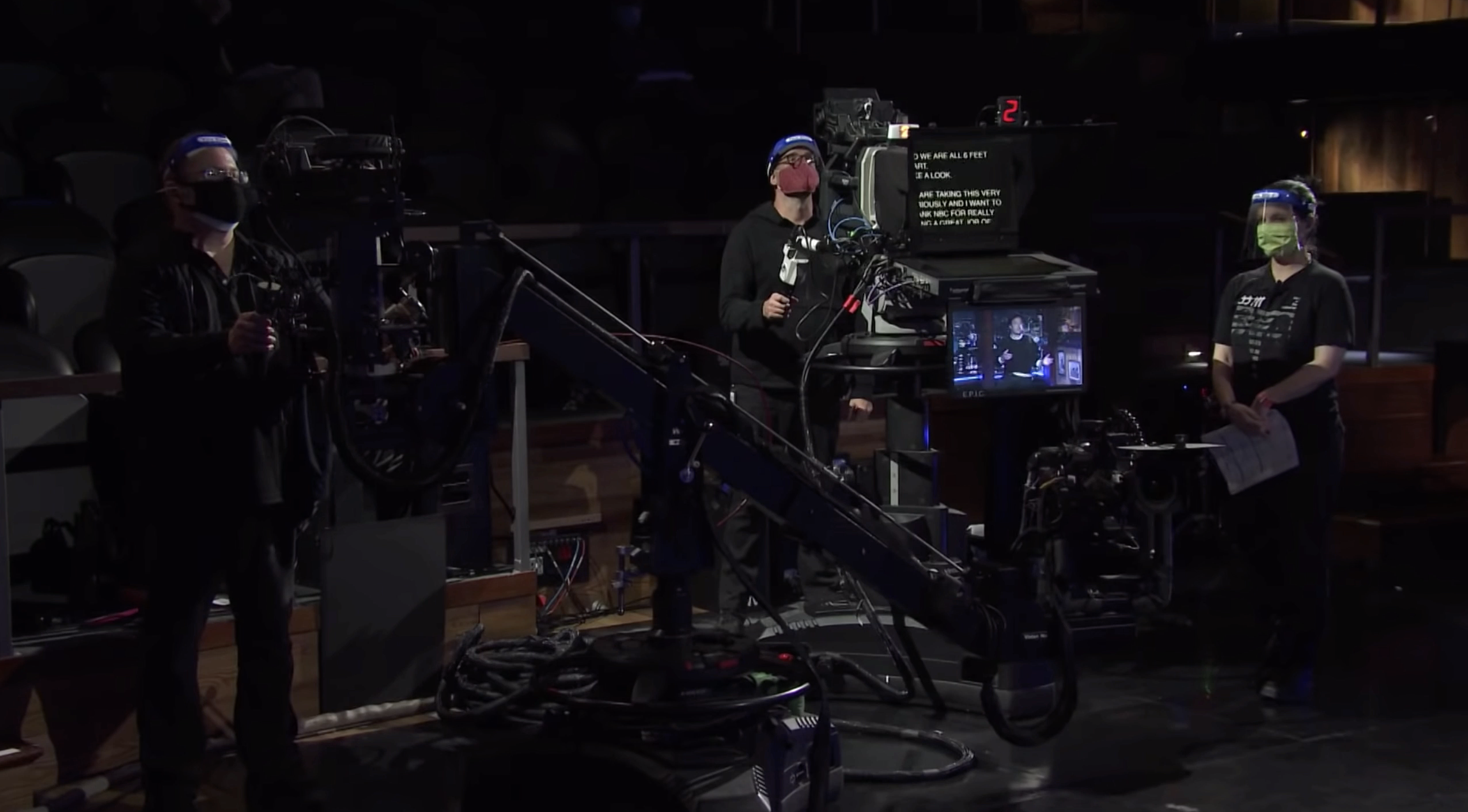 As well as no audience, guests were also absent. Instead, interviews were done through video link, just like they had been while the show was filmed from home.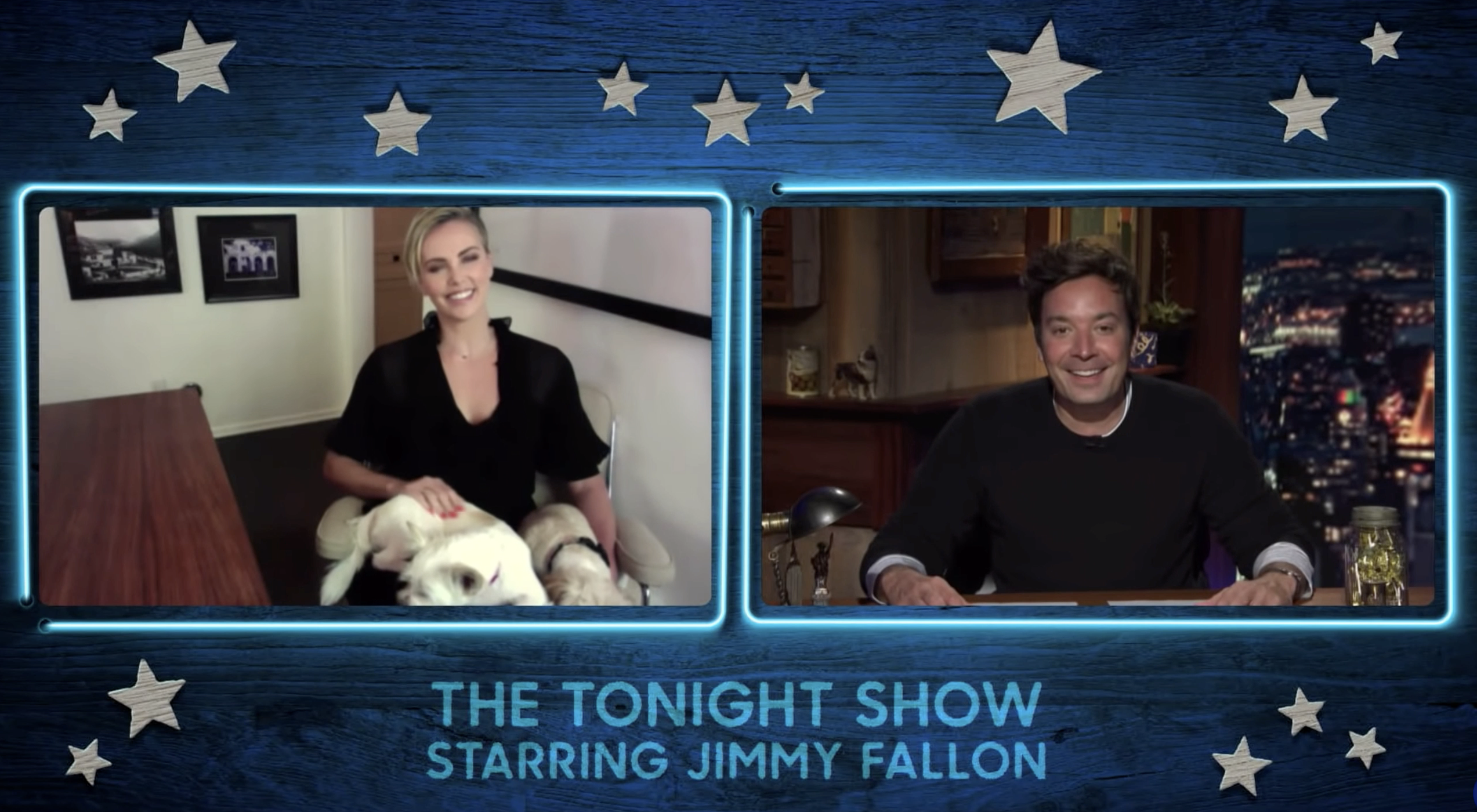 "I'm here to show you there is a light at the end of the tunnel if we all do our part to keep each other safe," Jimmy said in his opening monologue. "I don't know if anyone else feels this way, but normalcy, any type of normalcy, feels great."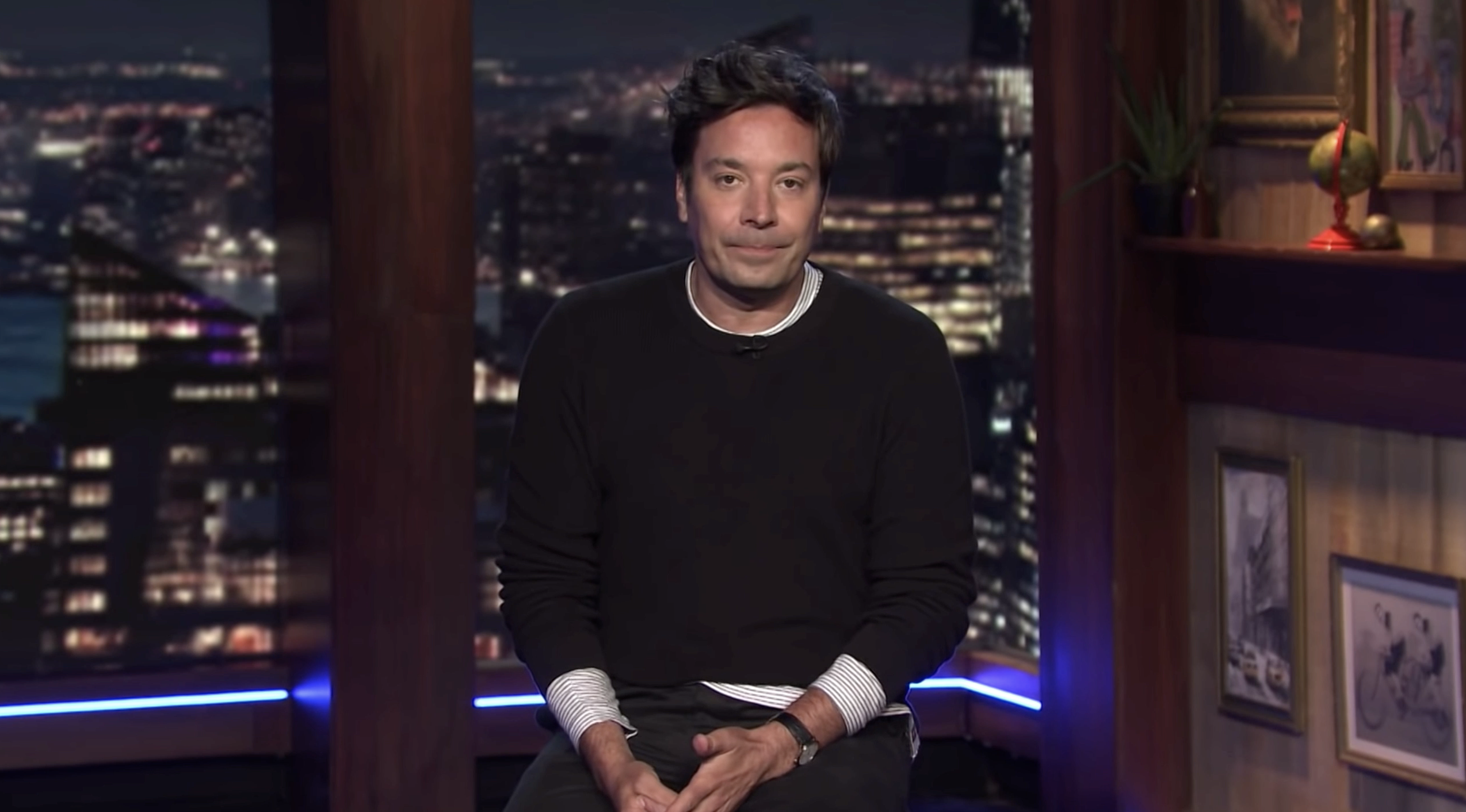 "I think, in some ways, we're all getting used to different," Jimmy concluded his speech. "We are here for you and slowly and safely getting back to work and back to whatever normal is."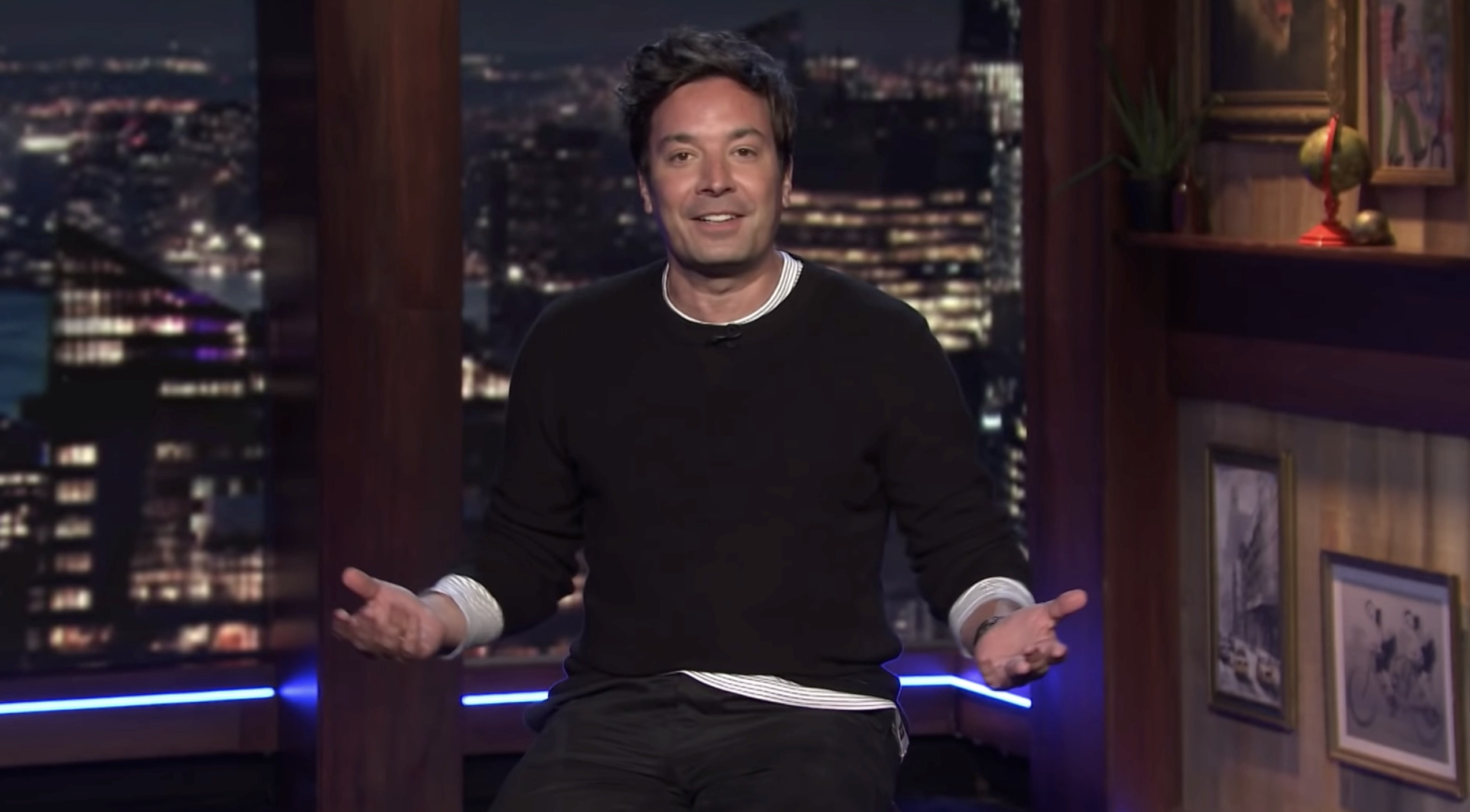 Jimmy's return to TV joins other productions in the entertainment industry that are trying to get up and running once more. Jurassic World's third instalment, Dominion, resumed filming in the UK, becoming the first Hollywood blockbuster to return to set.