One of the best parts about Halloween is seeing what celebrities will dress up as. While many chose witches, zombies, and other celebrities, British comedian David Walliams decided to dress up as North Korean dictator Kim Jong Un.
David was attending Jonathan Ross's Halloween party, and posted multiple pictures from the evening.
But within minutes of him posting the pictures on Twitter, people had a lot to say, and many weren't happy with the choice.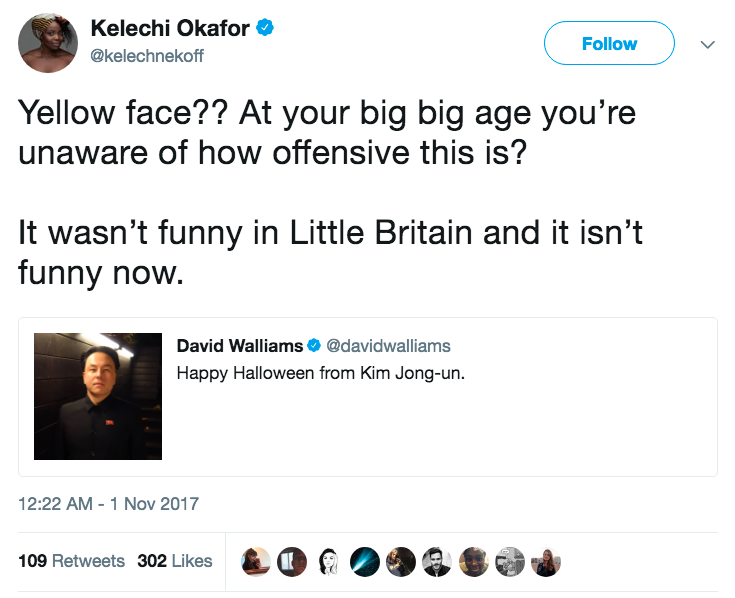 Some brought up David Walliams' past as an actor on Little Britain, pointing out that his comedy was as offensive then as it is now.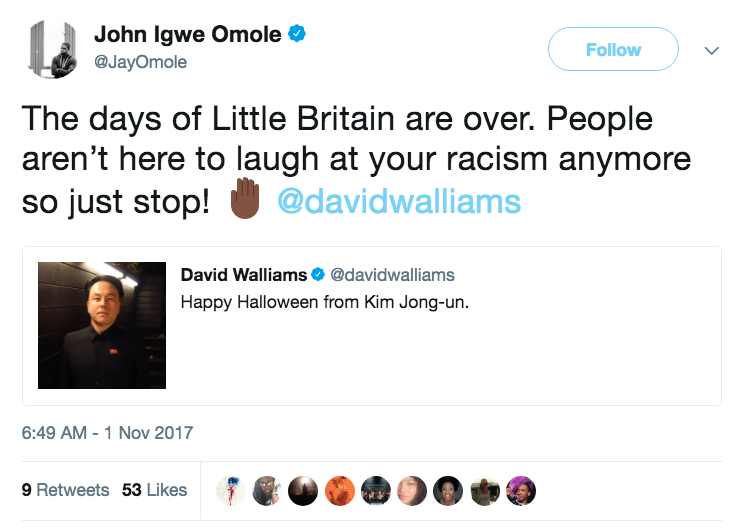 While a lot of people weren't impressed with the choice of costume, some defended David.
But people weren't here for it, pointing out that there were a lot of unnecessary additions included in the costume.
While David has yet to respond to the controversy, he appeared on BBC Radio 1 this morning.
BuzzFeed has contacted David Walliams' rep for comment.