Justin Bieber is telling his manager that he wants to teleport but can't. Mariah Carey is wishing Zendaya a happy 23rd birthday (or, as she calls it, an anniversary, because birthdays are for mortal people who actually age). Kacey Musgraves is trying her hardest not to spill too much tea (although she spills a little by telling us there are some "sketchy bitches out there"). Ariana Grande is telling a hater that yes, she can really sing like that and she can "do it in your living room, fam". Oh, and Chrissy Teigen is dragging her husband, John Legend (again).

September isn't even 10 days old yet, but Instagram is already a goldmine for instantly iconic celebrity comments. And the chances are you don't need me to tell you where you can find them all in once place — everybody's favourite Instagram account is Comments By Celebs, right?
The concept of Comments By Celebs (CBC) is simple but effective: It combines a new wave of reporting on pop culture news with people's thirst for wanting to know that yes, celebrities are basically just like us, bank accounts and mansions aside. It all started with an algorithm change in 2017, which saw Instagram comments from verified accounts suddenly being pushed to the top of the heap. Emma Diamond was one of many who noticed the new feature and revelled in what it revealed — celebs love to comment on things just as much as we do. "[The algorithm change] unearthed all of these gems that we had never seen before," Diamond told BuzzFeed News. "We were fascinated by it, and were constantly sending each other screenshots in our group chat."
Realising that if she and her friends found the comments an amusing source of entertainment, other people might too, Diamond decided to set up the account Comments By Celebs, asking friend and sorority sister Julie Kramer if she wanted to help run it with her. Fast-forward two years and CBC has 1.2 million followers, which include the likes of Chrissy Teigen, Nick Jonas, and Miley Cyrus. The rapidly growing empire has also expanded to include multiple other accounts and an increasingly popular pop culture podcast. Here, BuzzFeed News chats with Diamond and Kramer about how they first met, turning a side hustle into a full-time job, and which celebrities take the gold medal when it comes to Instagram comments.
How did you first meet each other?
Emma Diamond: We met at Syracuse University, when I was a senior and Julie was a sophomore. I was the co-recruitment chair for our sorority, and she was one of the sophomore girls that I recruited to help me get a better handle on the freshman.
How did the idea for CBC come about?
ED: The idea came as a direct result of an algorithm change. In April 2017, when Instagram changed their algorithm to highlight verified comments, it unearthed all of these gems that we had never seen before. We were fascinated by it, and were constantly sending each other screenshots in our group chat. It was as if we were suddenly on the inside of these relationships we had been so curious about. I knew people would find it as interesting as we did, so I made the account and asked Julie if she wanted to run it with me. And here we are.
When did you start to notice that CBC might be taking off?
ED: It was around February of 2018 when things really started to change. The first major thing that happened was Kelly Ripa mentioning us on Live a couple of times, which sparked a massive amount of followers. We jumped from 100K to 200K in a little over a week, and the momentum kept going. It was about that same time when news publications started regularly citing us as a credible news source, which definitely helped legitimize us and grow our following.

Julie Kramer: We also started to add a watermark to all of our photos. When articles and different Instagram pages would repost our content, followers were able to see it was our page that the picture originated from, and thus follow us as well.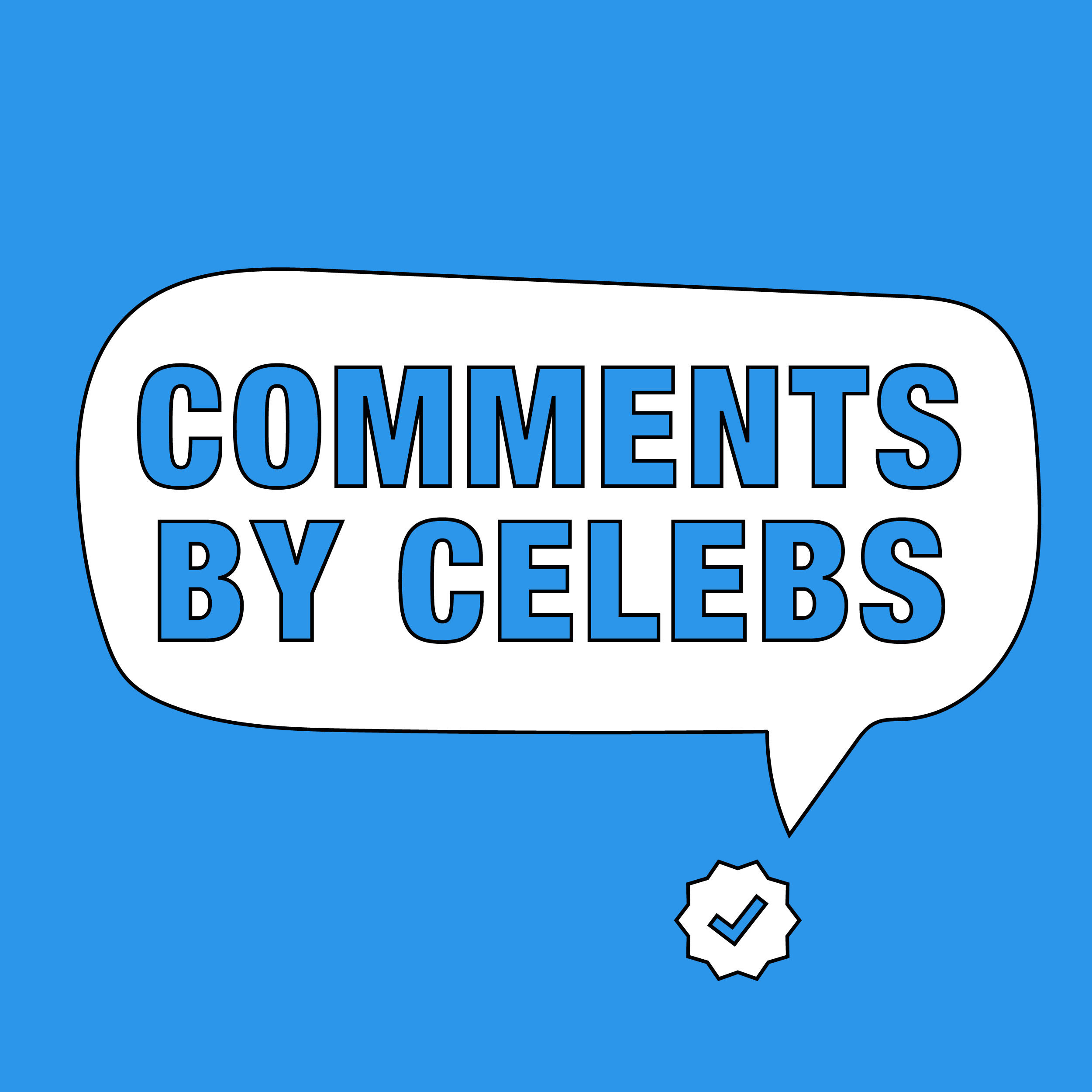 When did CBC become a full-time job for you?
ED: In April of 2018, I decided to defer my second year of Columbia grad school to focus on this full time.
JK: I graduated from Syracuse undergrad in May of 2018, and the very next day this became full time for me.
What would you be doing now if CBC wasn't your full-time job?
JK: I would be in grad school getting my master's in forensic psychology.
ED: I would have just finished up my master's, and hopefully be starting on my journey to become an executive coach.

Who's your favourite celebrity to follow on social media?
ED: Kardashians excluded, I'm a big Will Smith fan. The man is a content machine.
JK: Cardi B. She is hands-down the most entertaining person on Instagram.
Which celebrity leaves the best comments on Instagram?
ED: It's hard to pick just one. They all have their talents. Chrissy and Kelly Ripa really excel in the clapback world, and the Apatows have a hilarious family dynamic on Instagram.
JK: John Mayer is always a fan favourite. I think he probably wins for funniest comments overall.
What's your number one rule for running a successful social media account?
ED: Every account obviously requires a bit of a different skill set, but I think the number one thing is not allowing the desire for "viral content" to cloud your judgement. In other words, there are plenty of things we pass on posting every day — even though we know they would make headlines — solely because we don't feel good putting that out there.
JK: I think humour is a huge part of what makes us, and so many other accounts, successful. We are told so often that, with all of the negativity going on in the world, we are "such a breath of fresh air". I think we are noticing that people will seek out humorous and lighthearted Instagram accounts to follow as a sort of escape.
What advice would you give to people who want to use social media to make a career or earn money?
ED: I think there's a lot to be said for being strategic in your partnerships. In this industry, there are a lot of opportunities to make a "quick buck", but it often comes at the price of tarnishing your brand. In our experience, only working with brands we really feel aligned with has been crucial. There is a lot of power in saying no.
JK: I think it's also important not to flood your page with ads. In our experience, we have found that followers tend to be very understanding with ads and know that in order to keep running the page they love, you yourself have to be able to make money from it. However, if they find that the content they are getting is mostly ads, they tend to take issue with that.
There's been a lot of talk over the years of various changes that people want to see made to social media platforms (edit buttons, chronological timelines, etc.). What changes would you like to see made to social media in the future?
JK: If Instagram weighted your followers (similarly to how they do so with comments), so that verified followers would go to the top of your list, I think that would be incredibly helpful to users with large platforms. Having knowledge of who your verified followers are can be immensely important when it comes to building relationships and securing brand partnerships.
ED: It's so minor and by no means revolutionary, but I would do anything for there to be a setting to turn on notifications when certain people watch your story. Over a certain number of followers, it's impossible to keep track. Having that insight would be very helpful.
Where do you envision social media in the near future?
JK: I think we are noticing that a lot of celebrities' relevancy is dependent on social media. I think we will continue to see a trend of celebrities who were previously "untouchable" divulging different aspects of their lives via social media so that they can remain relevant, as well as connect with their fans.
ED: It's such a loaded question. In our world, I really see social media continuing to be the place where major news breaks. Releasing statements via publicists is not the only way for celebrities to connect with their audiences anymore, and that has become incredibly evident. I believe public figures will continue to find new ways to use social media as a way to really engage with their following, as intimacy creates loyalty. I also think the e-commerce aspect of platforms like Instagram are going to continue to grow.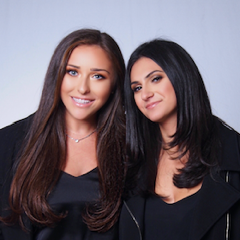 What's next for CBC?

ED: There's a lot happening right now! We really love doing our podcast and are very committed to continuing to grow that — perhaps adding in different formats as well. We've also begun exploring the possibility of video and what that would look like for our brand. Growing a full-blown company, rooted in our love of pop culture, is really the end goal. On Instagram, we've been having a lot of fun building this "comment empire." We just launched @commentsbybachelor, in addition to @commentsbybravo, @commentsbyathletes, and @commentsbyinfluencers. There are definitely some additional sub-categories we have our eyes set on. Truthfully, we're just going to continue doing what we've done all along: allowing our intuition to guide us. It's crazy how fast things can happen.