Billie Eilish Dropped A Brand-New Music Video, And Fans Think They've Discovered An Important Hidden Meaning Behind The Visuals
"She's so much happier and I love it."
Let's not waste any time here — Billie Eilish has dropped a brand-new single, "Therefore I Am", and it's a smash.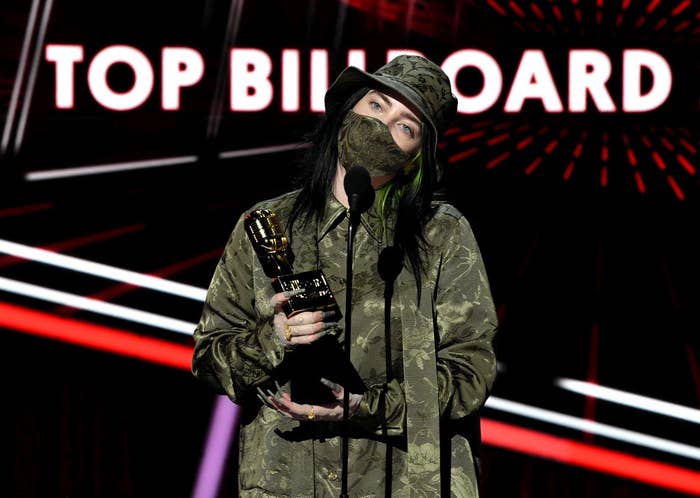 I mean, it's Billie Eilish, so did we really expect anything other than a certified slap? No!
And not just content with delivering a moody bop, Billie also dropped the music video for the single, living out all of our childhood dreams and taking over a deserted mall.
The "Bad Guy" singer can be seen running around, making pit stops at places like Chipotle to pick up snacks and drinks.
To be honest, the whole video is a dream!
However, some fans think this is more significant than Billie just having a good ol' time. Back in October, the 18-year-old became the subject of debate after a paparazzi picture began circulating on social media, resulting in people defending her against body-shaming.
Following the debate that literally nobody asked for, Billie appeared to respond to the noise with a pointed video by YouTuber Chizi Duru, who encouraged people to "normalize real bodies".
So fans now think Billie is giving a subtle middle finger to the body-shaming she's experienced by living her best life and doing whatever the hell she wants to.
Although Billie hasn't confirmed the message behind the song or video, thousands of people appear to agree that she's just living her best life.
And, most importantly, fans are glad to see Billie looking happy.