Billie Eilish Called Out People Who Wear Mink Clothes And Eyelashes After A Tweet Condemning Fur Coats Went Viral
The vegan singer made her feelings on the subject crystal clear, saying people who wear mink fur "disgust" her.
Billie Eilish is calling out people who wear clothing and accessories made from mink fur.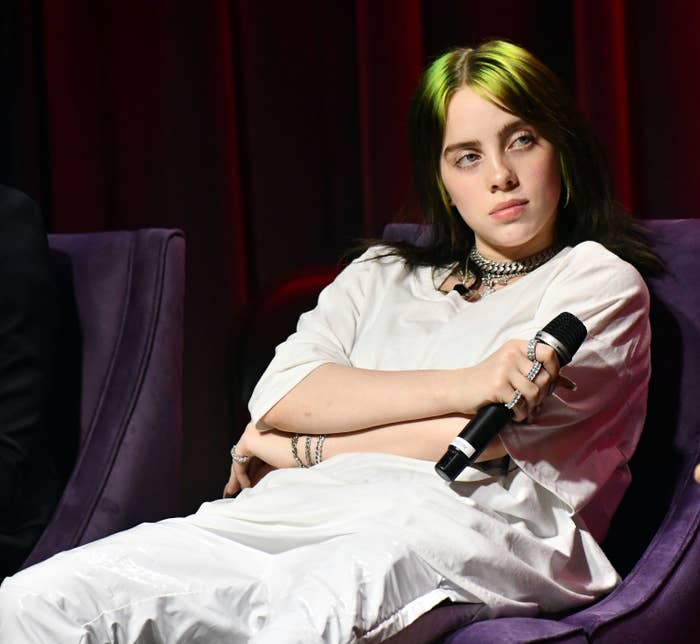 In a series of Instagram stories that have now apparently been deleted, Eilish first posted a picture of the animal, writing: "Just so you know...this is a mink. You bitches getting mink lashes and mink slippers disgust me lol."
In a second post, she wrote to her 40 million followers: "Where yo heart at?"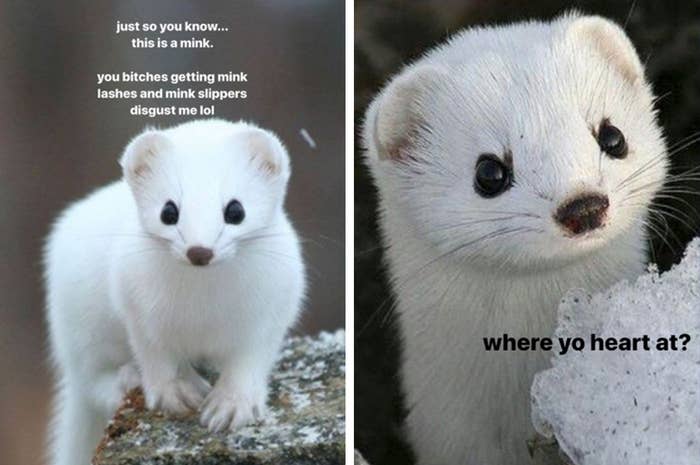 Eilish's message comes off the back of a recent viral tweet that condemned making coats from mink fur.
But it's mink eyelashes that have become increasingly popular. According to a report published by Glamour, the lashes are often preferred because they're "fluffy" and "virtually weightless" which makes them more comfortable to wear.
Eilish herself has spoken out in defence of animals in the past. Back in June, the vegan singer took to social media, calling out animal cruelty in the meat and dairy industries.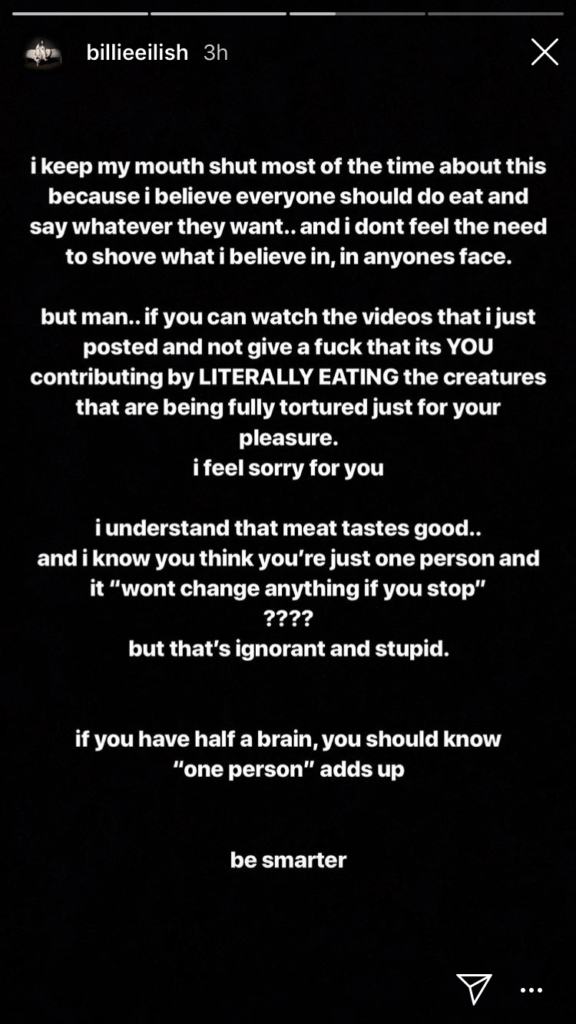 A representative for Eilish told BuzzFeed News that not only has the star "never eaten animals her entire life" and only uses cruelty-free products, but also revealed her upcoming world tour is now "strictly vegan catering".