Armie Hammer Didn't Eat The Peach In "Call Me By Your Name" But Here He Is Drinking Milk From A Goat's Udder
Putting the "graphic" in National Geographic.
I don't really know how to introduce this so I'm just gonna go ahead and say it: Armie Hammer just drank milk directly from a goat's udder for no apparent reason whatsoever.
It all went down in a new episode of Running Wild With Bear Grylls, because of course Bear Grylls is involved in this chaos.
After climbing to the top of a cliff, Bear wrangled a goat for a reason I can't quite fathom yet and said: "OK, so if you get your lips around its nipples and then just…"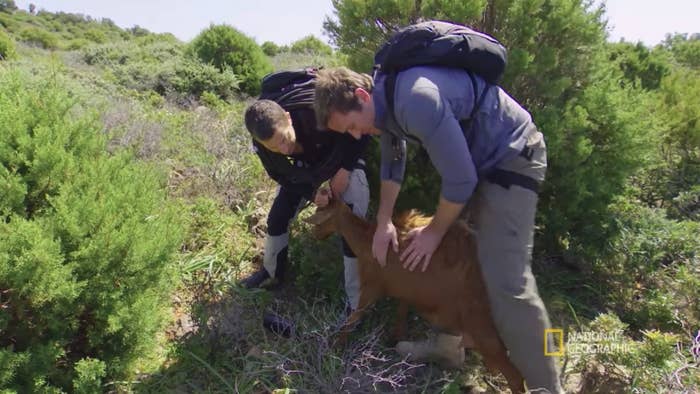 Now, why Bear said this I couldn't tell you. It's one of many questions I have. But, to be honest, I thought the video would go no further because Armie isn't actually going to suckle on a goat, is he?
"I climb an entire cliff, never done it before, feel a huge sense of accomplishment, we get up here, you tackle a goat and now I've got to suck on it," Armie said, while I nodded along thinking he was about to tell Bear where to shove his ludicrous idea.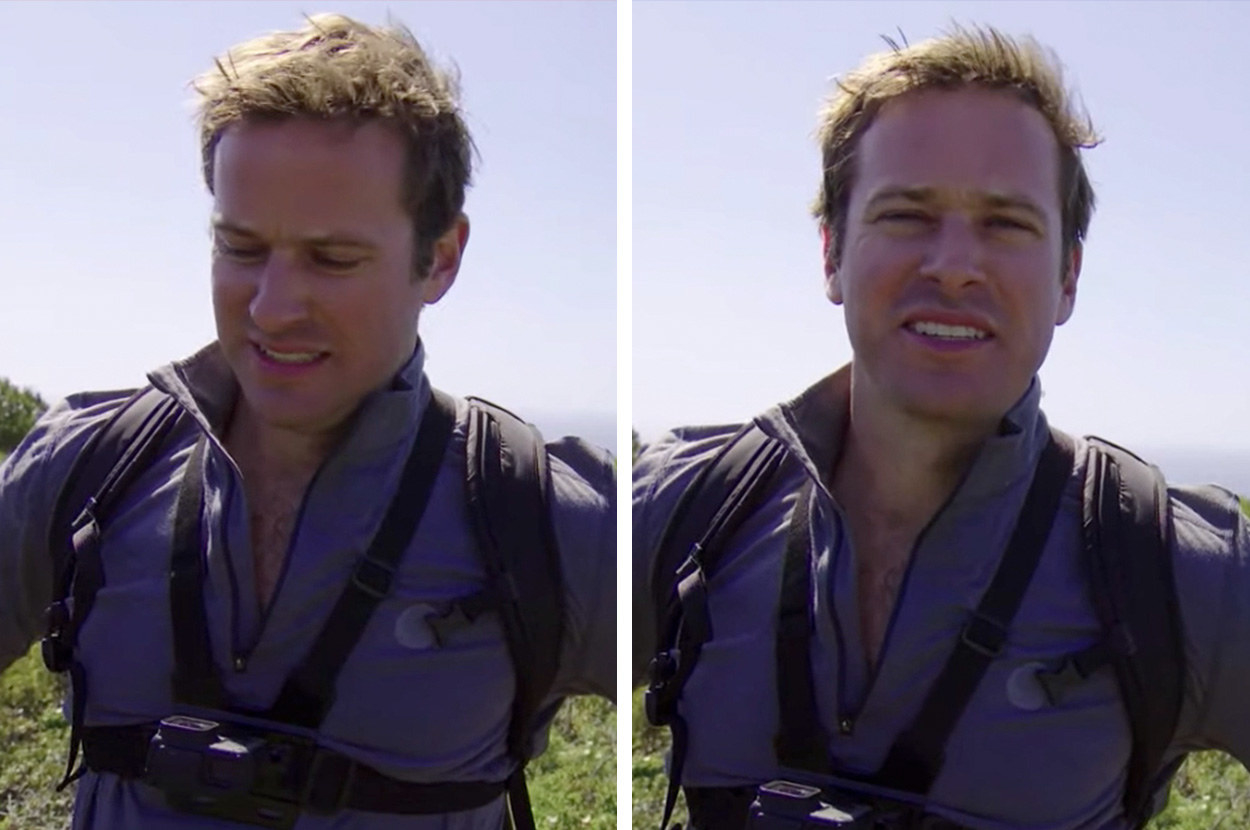 "You know what? I came this far. I'm going to do it."
Yes, I'm afraid to tell you that, after briefly fighting about who gets to suck the goat first, Armie just...he just...well, look for yourself.
Not content with doing it once, he does it AGAIN.
I have SO MANY QUESTIONS right now. Like, hundreds of them. Most of them just start with: "Why?"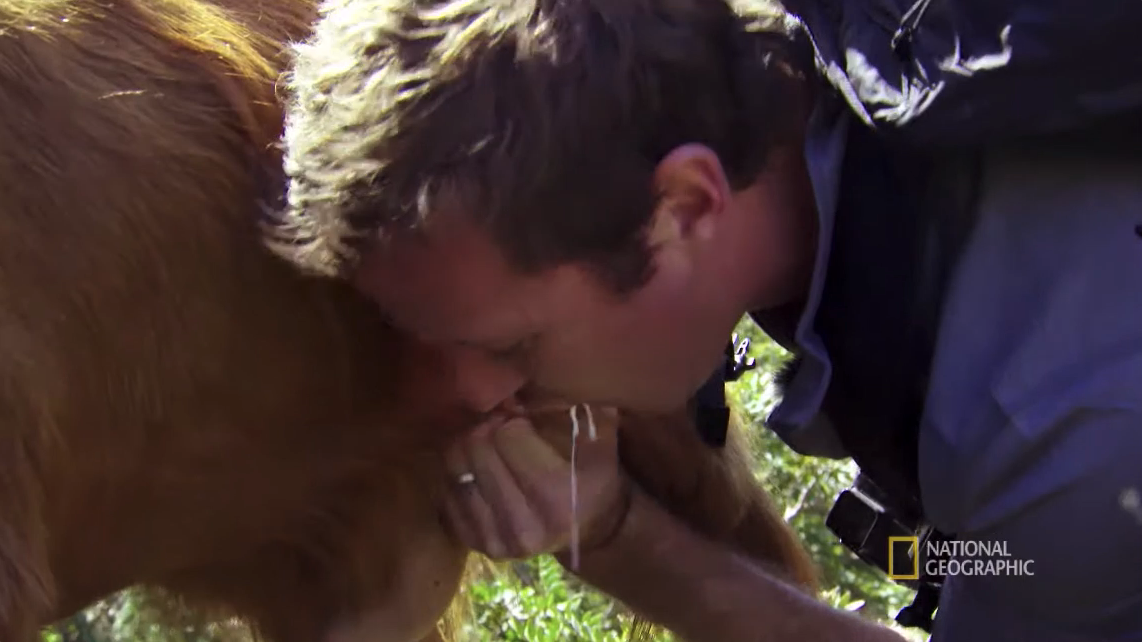 Armie didn't eat the peach in Call Me by Your Name, but now he's here just sucking on goats' udders?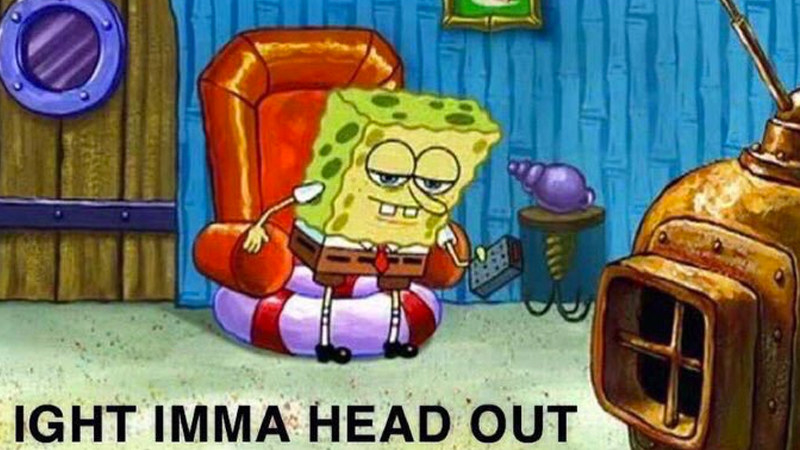 I'm not going to encourage you to watch the video, but, if you really must hear the slurping for yourself, then do your worst right here.