Bri and Kyle have been together for 3 months and Bri wants you to know "white boy sex is good," but she would like to learn how to talk dirty. Kyle is interested in discovering more about the G-spot.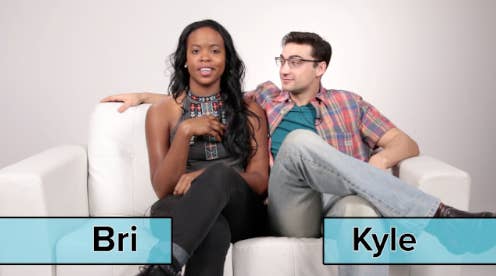 And Alexis and Jon have been together about a year. Alexis is looking to try more adventurous positions, and Jon would like some tips for endurance.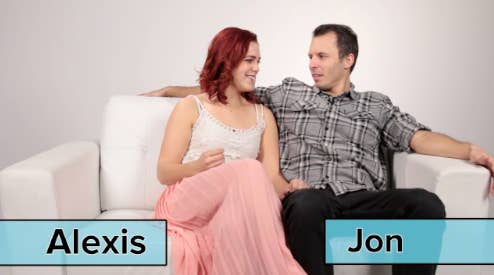 Paris Kennedy and Tommy Pistol are adult film stars who have worked together before, and just seem like some great humans.
Right away they showed Alexis and Jon some fun tricks using a belt. Jon thought Alexis might be too controlling for this one, but "a lot of the time, the girls who are controlling are the ones that really want to be tied-up and dominated."
They also showed Bri and Kyle that the best time to talk dirty is when it's real. That way, you're not thinking of something to say, you're just saying how you feel. Eye contact is key.
They showed Alexis and Jon some tricks with hair pulling and spanking...
...And Tommy told Bri and Kyle that he likes to work in fingers while penetrating.
Then the couples gave it a go: