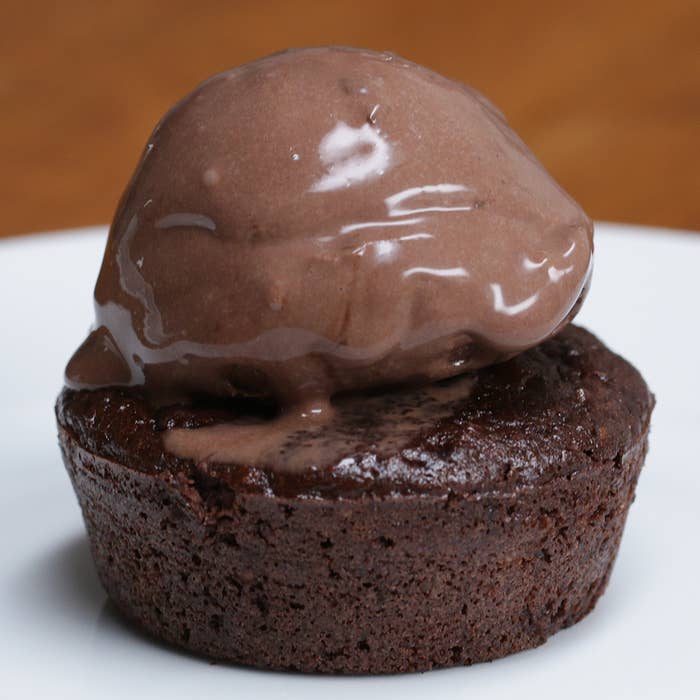 Easy Vegan Ice Cream Cupcakes
Makes: 12 muffins
INGREDIENTS
500 milliliters Ben & Jerry's Non-Dairy Chocolate Brownie Ice Cream, melted
180 grams self-raising flour
100 grams vegan dark chocolate chunks
80 grams chopped walnuts (optional)
PREPARATION
Under 25 min
1. Preheat the oven to 350 ̊F (180 ̊C). Grease your muffin pan with a little oil.
2. Combine the melted ice cream, flour, dark chocolate chunks, and walnuts in a mixing
bowl. Mix well until just combined (do not over-mix).
3. Using a large spoon, scoop the mixture evenly into the muffin pan.
4. Bake 15–18 minutes.
5. Allow to cool before removing from muffin pan.
6. Enjoy!