You know what's a great natural phenomenon? Rainbows.
And you know what's a great man-made creation? Privacy.
When you combine these two fantastic elements, you get this amazing peel-and-stick window film. It blocks out prying eyes but still lets sunlight in, so you get 1. privacy and 2. rainbows!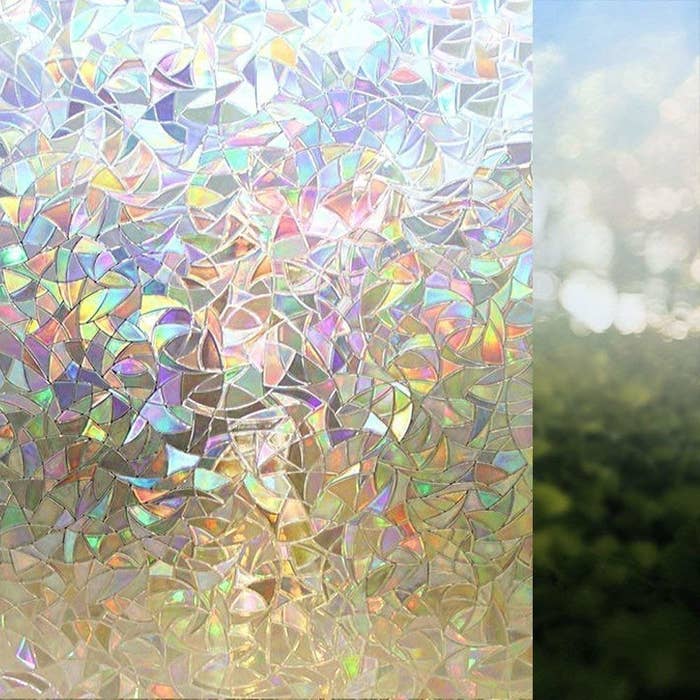 If you're like, "hmmm this seems too good to be true." Just check out what people are saying about it on Amazon. It has over 2,200 positive reviews and a 4.5 star rating!
This stuff makes your windows have a nice stained glass effect, which on its own is just really nice.
But then when the light comes through just right, you get a bunch of rainbows bouncing around, which is even nicer.
You can cut it into any shape you want, so even oddly shaped windows can be covered.
Just look at these beautiful light shows!
OK, let me leave you with some more amazing rainbow pics before I go.
Shopping for something specific? Check out BuzzFeed Reviews to find the best things for every budget!