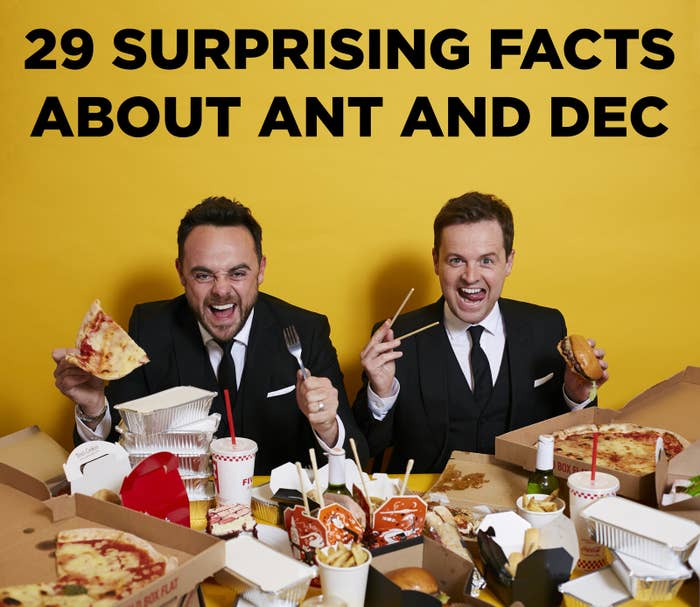 1. Ant and Dec met when they were 14 years old and were cast as PJ and Duncan in the BBC kids' TV show Byker Grove.
2. Ant sent Dec a Flintstones card and invited him to a football game on Boxing Day. But their bromance started properly with a Gregg's pasty in Newcastle town centre in 1992.
3. The first thing Ant thought when he saw Dec was, "He's short for his age." Dec is now 5'6", and Ant is two inches taller at 5'8".
4. They were both born in 1975.
5. They always stand in the same positions, which match the order you say their names – so Ant will appear on the left and Dec on the right.
6. They're each insured for a large sum of money against the other one's death as they know it could mark the end of their career. Ant once joked, "Maybe when we're 50 and not getting paid as we used to, I'll knock him off."
7. They've been best friends since Byker Grove and were flatmates when they moved to London. Now they live three doors apart in Chiswick, London. Dec bought a plot of land near Ant's house and built his own house there. Ant's wife said it was "really weird".
8. They've even bought holiday homes next door to each other in the Algarve, Portugal. The houses have pools, bars, a golf course, a gym, a beach, tennis courts, and chauffeur-driven cars.
9. Dec is the youngest of seven children. His parents were Irish and moved to Newcastle in the '50s.
10. Ant and Dec both grew up on council estates in Newcastle where they witnessed a lot of poverty, including money lenders knocking on the door. Ant's mum is a security guard in M&S. One of Dec's brothers is a priest.
11. They are now worth £62 million each.
12. Ant is married to his childhood sweetheart, makeup artist Lisa Armstrong. Dec is married to their manager, Ali Astall.
13. Dec was Ant's best man at his wedding in 2006, and Ant was best man at Dec's wedding in 2015.
14. Ant and Dec wore matching royal blue Ted Baker suits to Dec's wedding.
15. When they were 15, they bet each other £50 that they would be the first to get married. Dec paid Ant at his wedding.
16. They both say they still get nervous about doing TV and "shit their pants" before a show.
17. Ant suffers from bad insomnia.
18. People often ask if they're in a relationship with each other, but they've always just been platonic friends.
19. Dec has said he would never go on I'm a Celebrity as he wouldn't want the public to see every side of him.
20. They'll sometimes drink before they go on air, and then try to make each other laugh on live TV.
21. When they started filming I'm a Celebrity, the producers tried to put them in a fancy apartment of their own. But they felt lonely and asked to move to the hotel with the rest of the crew.
22. They each have five GCSEs – three Bs and two Cs.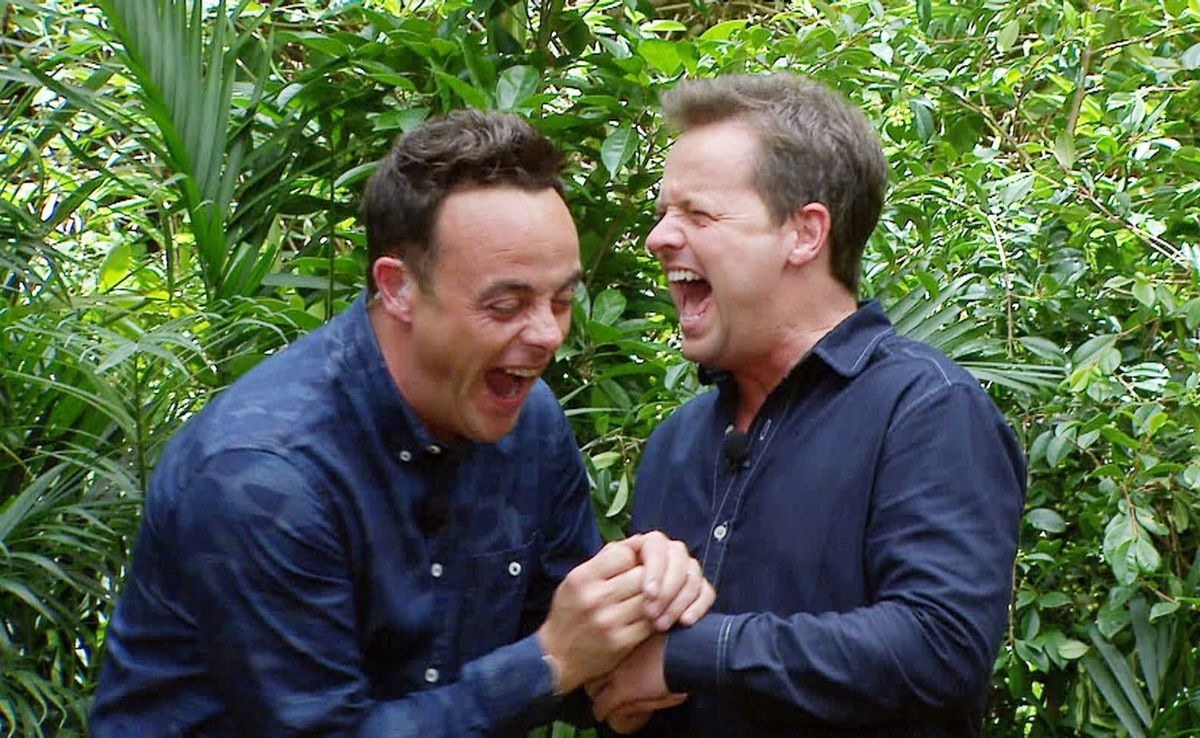 23. Neither Ant nor Dec have kids yet, but both have said they'd love to be fathers one day.
24. They both have dogs. Ant has a chocolate Labrador called Hurley, and Dec has a dachshund called Rocky. Their dogs are also best friends, and they walk them together most days.
25. Ant is scared of spiders and Dec is scared of birds.
26. The longest they've been apart since they became friends is a month.
27. They've only ever had two arguments. The first was over a Who Wants to Be a Millionaire board game. Dec got so angry he "went mental", swore a lot, and stormed out of Ant's house, slamming the door on his way.
28. The second was when they were drunk in Spain when they were performing there as PJ and Duncan. Dec knocked Ant's cap off, and Ant punched Dec in the chest.
29. A survey once revealed that 70% of the British public don't know who is Ant and who is Dec.