Bailey's Waffles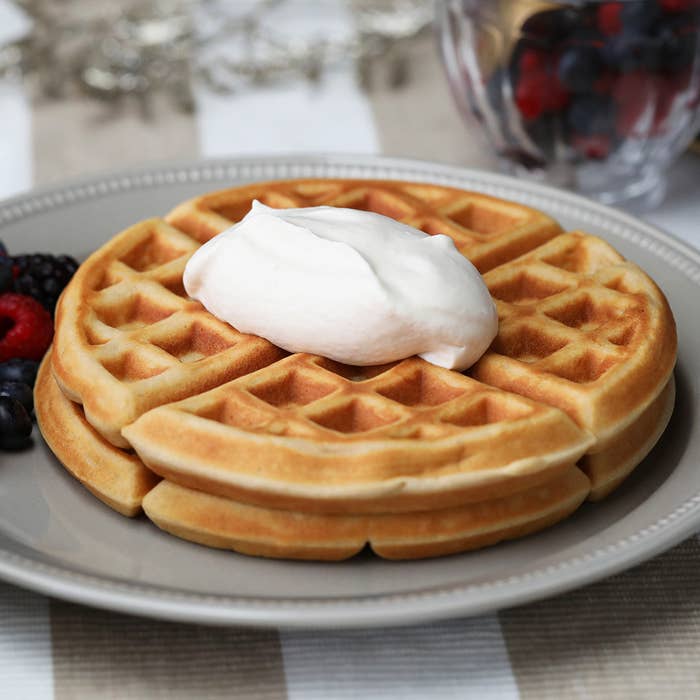 INGREDIENTS
Servings 4-6
Waffles
2 cups flour
½ teaspoon salt
4 teaspoons baking powder
2 eggs
2 tablespoons sugar
½ vegetable oil
1 cup milk
1 cup Baileys Irish Cream
Bailey's whipped cream
1 cup whipping cream
¼ cup Bailey's Irish Cream
1 teaspoon vanilla extract
2 tablespoon powdered sugar
PREPARATION
1. To make waffles, sift the dry ingredients into a large bowl and mix to combine. 

2. Separate egg whites and egg yolks into two different bowls.

3. Using a hand mixer whip egg whites until stiff peaks form.

4. In the bowl with the egg yolks stir in milk, Baileys Irish Cream, oil, and vanilla.

5. Add the wet ingredients into the dry ingredients and mix well. 

6. Fold in the whipped egg whites.

7. Pour 1 cup of the mix into the greased and heated waffle iron on medium-high heat for 6–8 minutes

8. To make whipped cream, beat whipping cream in a bowl until stiff peaks form. Then fold in the remaining ingredients until combined. Spoon a dollop of whipped cream onto the waffles to serve.

9. Enjoy!