It's quite simple. Line everyone up in two groups. One-by-one, "surf" over your rolling teammates until your entire team has taken a turn. First group to finish wins.
You probably won't find something like this in stores, so be prepared for a DIY afternoon before playing.
3.
Outdoor / Glow-in-the-Dark Bowling
4.
Anything That Features Big Dice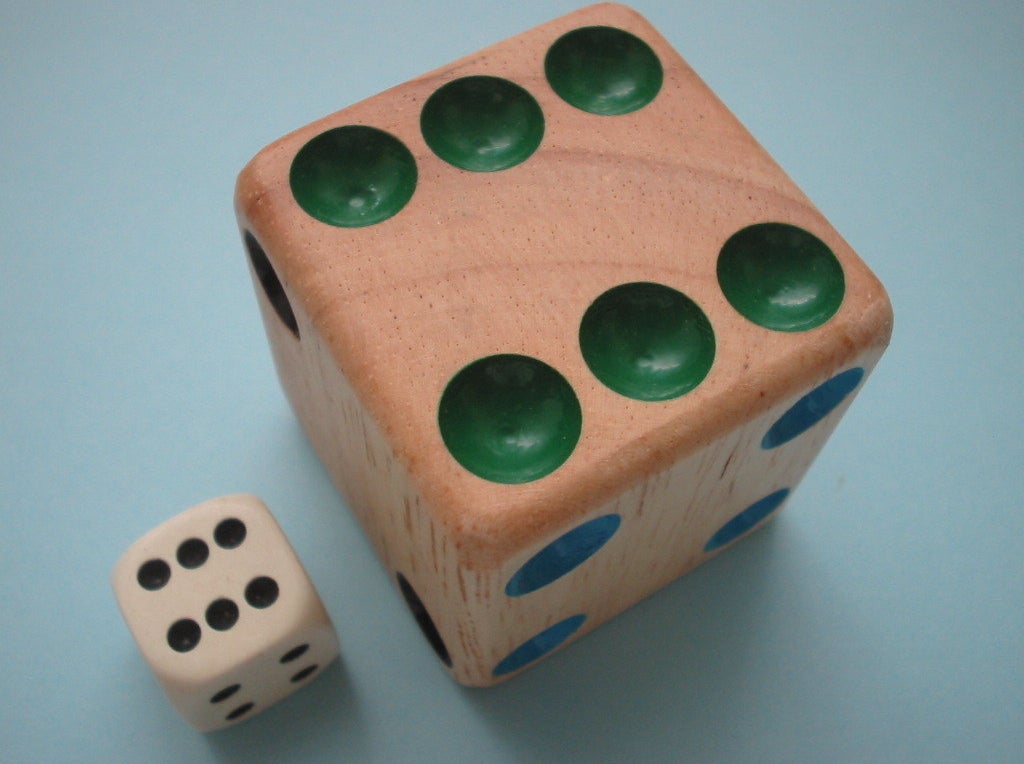 Think of how many games you play that involve dice, and then think of the boring limitations of a game board! Yard dice will amplify any game.
5.
Lawn Twister
A standard "toss" challenge, this game is all about precision. Knock over one pin and you receive its respective points — knock over more than one pin, and you're only rewarded one point per pin knocked over. This one is for strategic types.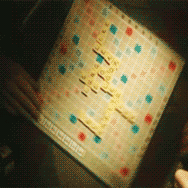 Again, bigger is better when you have room to spread out. You could even build your own word arena.
8.
Viking Chess (aka Kubb)
This addictive game is about as basic as it gets — throw a stick at other sticks. Sink those sticks!
No need to pay an expensive rental fee for the humiliating fun you know and love. You can make your own version of the dunking game with just a few household materials.
This team game is all about shooting, blocking, and catching. So... yeah, basketball. But with way less capital investment.
11.
Giant Horse Race Derby
Show off in front of the entire backyard with this mega-sized "Jeu de Course." Pair this gambling board with your giant dice, and you'll be in for BIG fun.
The ultimate challenge of offense and defense, Sticks 'n' Cups requires some serious focus and skill. It's pretty simple to set up, but not simple to score.
13.
And, of course, your unique variation of Cornhole.
Be it classic, glow in the dark, or wedding themed, there's always a way to spice up "bags."