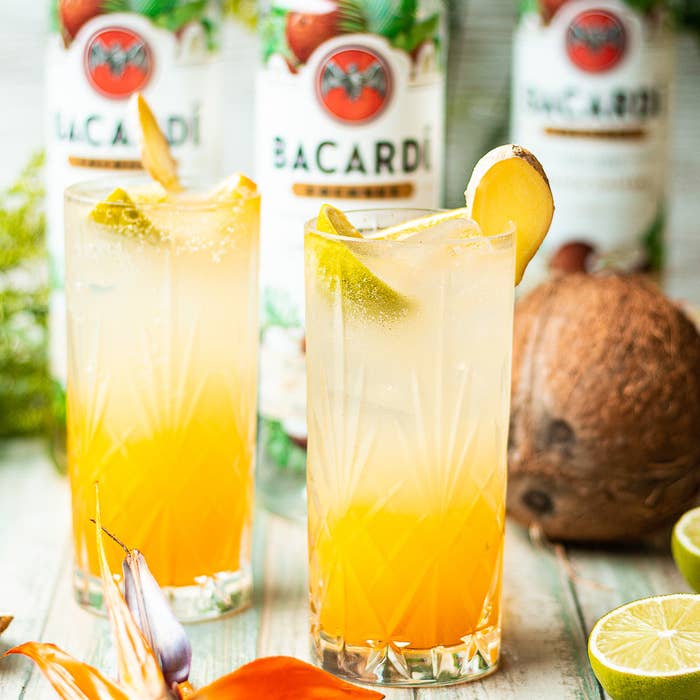 INGREDIENTS
2 tablespoons ginger syrup (from a jar of stem ginger)
2 pinches ground ginger
2 limes
50ml per person of Bacardi Coconut
200ml pineapple juice
To serve:
Ice
Bitters
Ginger beer
Fresh ginger, sliced
Lime wedges
Fresh orange, sliced
PREPARATION
1. Add 1 tablespoon of ginger syrup to each glass along with a pinch of ground ginger. Juice 1 lime into each glass and give a good stir.


2. Fill the glasses with ice and pour 50ml of Bacardi Coconut into each. Add 100ml per person of pineapple juice and stir.

3. To finish, top the glasses up with ginger beer and add fresh ginger, lime, and orange to garnish.