We've already spoke at great lengths about the pure class that Wladimir Klitschko has demonstrated in his bout with Anthony Joshua. The press conference was conducted in a manner in which The Telegraph described as 'more in keeping with Lord's Cricket Ground' than some of the more ludicrous antics we've seen in recent times - Tyson Fury dressed as batman anyone? Or how about Dereck Chisora throwing a table at Dillian Whyte?
During the weigh-in the pair stood face-to-face, but there was no shouting, no spitting, no premature punches thrown. In the ring, in front of 90,000 at Wembley Stadium, the respect too was evident. And after the fight, even more so. Both boxers praised the other. Joshua said: "A massive shout to Wladimir Klitschko. In terms of the boxing hall of fame he is a role model in and out of the ring." The gloating from the champion was minimal, just referring to his perfect 100 per cent record of 19 bouts, 19 wins. He even spoke of his weaknesses and told where he needs to improve.
Klitschko himself said the fight was fought fairly. "I hope you enjoyed the fight, the best man won tonight, it's an amazing event for boxing. Two gentlemen fought each other. I say gentlemen because boxing came from England. "It's really sad that I didn't make it tonight. It didn't work. All the respect to Anthony, congratulations." So, as if there wasn't respect between the pair then, Klitschko's first tweet on the Sunday morning just topped it all off nicely.
"Really enjoyed the right," he wrote. "I hope you did too. Thank you for your amazing support. I can truly feel it. Respect and congrats to @anthonyfjoshua." Well, Wladimir, yes we did enjoy it, you deserve your support, and Anthony Joshua was a brilliant opponent. The fight, which has earned Joshua an expected £15m, has shot the Brit into boxing royalty already. He's been compared to many a great and now that also includes Muhammad Ali. A photo taken of Joshua last night shows him in a very similar pose to that of the legendary Ali.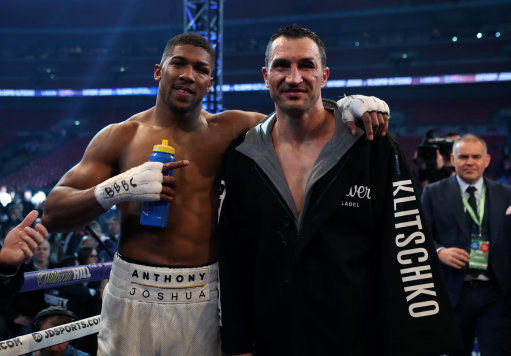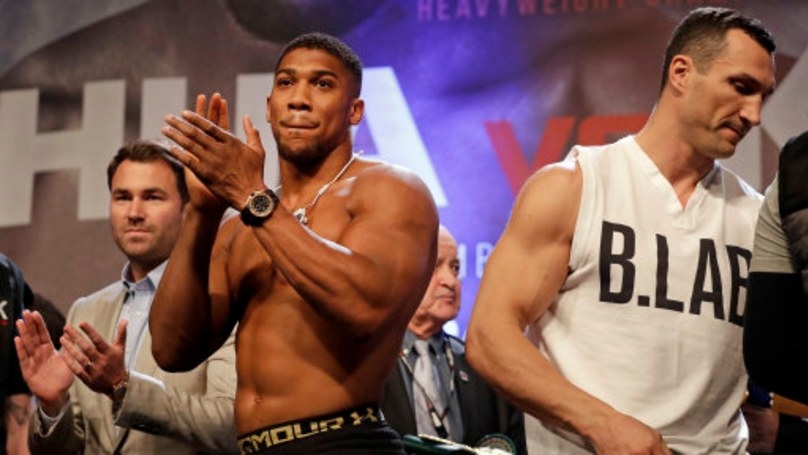 This post was created by a member of BuzzFeed Community, where anyone can post awesome lists and creations.
Learn more
or
post your buzz!