Well folks, summer has officially arrived and with it it brought consistent 90+ degree weather. In NYC, where I'm based, there's a heatwave that is melting Popsicles and faces across the tri-state area. We all know it's less than ideal to be overheating while working from home, taking an exhaustion heat-induced power nap, and doing, well, anything. However, all of these nuisances can be prevented with the right AC unit — that's where Windmill Air comes in.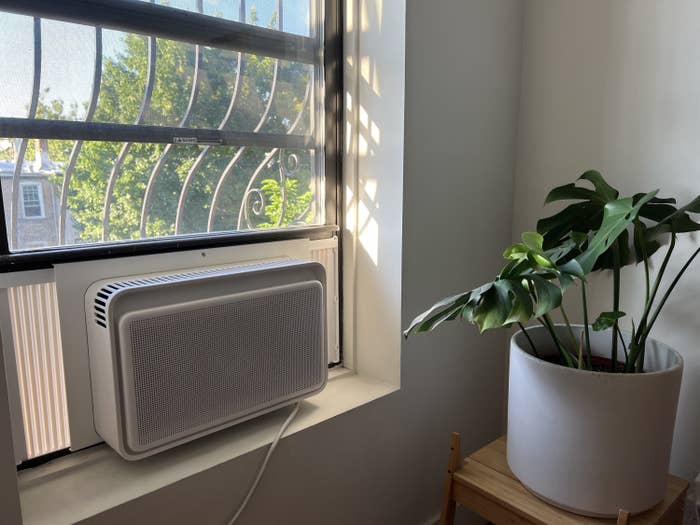 Perhaps you consider yourself a thrifty stooper? Though it's practically a New York tradition to collect a perfectly good AC unit from the city sidewalks, the thrill of newness sparks true joy here (especially considering how much wear these babies get). Or maybe you fancy yourself a bit of a home decor connoisseur? A bulky AC unit that takes up half the sunlight in your windowsill can really compromise your home's aesthetic.
The traditional AC unit is clunky, noisy, and downright unsightly. Perhaps that's why Windmill Air's sleek, practical, and aesthetically pleasing design is such a breath of fresh air (no pun intended).

While you may have had to slip your super a 20 to install your past units, Windmill's extremely functional design calls for no experience at all to install. In fact, it's as easy as unboxing the installation kit, getting the unit nestled in your window and pulling the side closures taut to prevent any outside air from getting it. It also comes with extra insulation in the form of padding that you can press between the unit and the bottom of the windowsill for extra protection from outside breezes.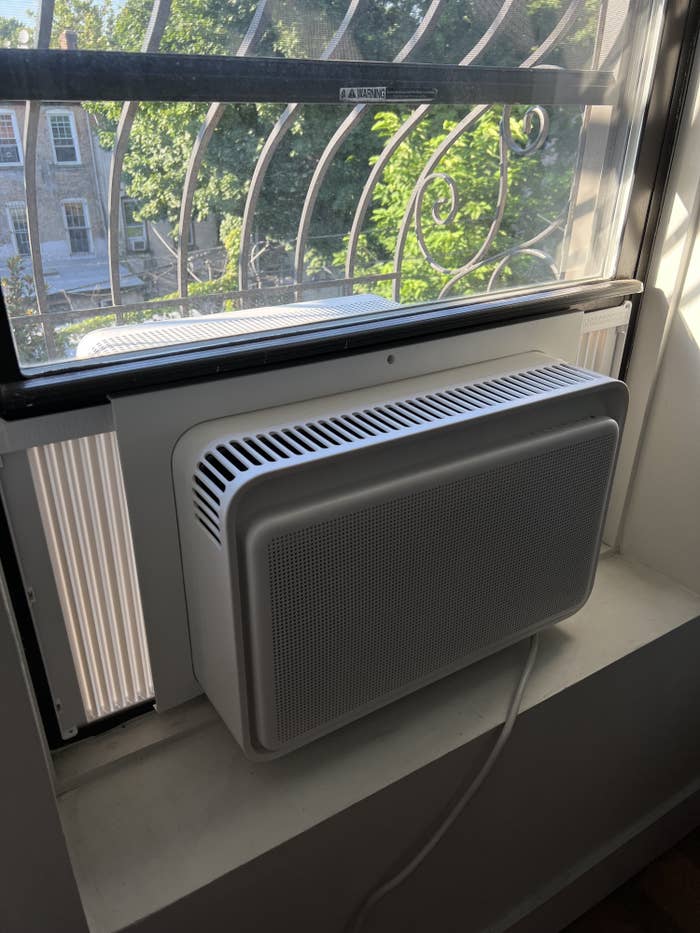 Its efficiency goes beyond the obvious environmental concerns that running constant air-conditioning presents (although it does address those thoroughly). Windmill Air helps offset the carbon footprint of every unit purchased through their Eco Rewards program. All you have to do is download the app and Windmill's energy management program will automatically help you use less electricity when it matters most — like, say, in a heatwave.
It also delivers fresh, clear air with dual filtration all while delivering air in radio silence. No longer will you have to suffer through a terrible night of sleep brought on by the loud clanking sounds regular AC units are notorious for.

Still not convinced of Windmill's eco-friendly staying power? The startup has made a mission of creating an AC unit that's a net positive for the environment. By using a responsible, eco-friendly refrigerant (R32) with 68% less global warming potential than what's commonly used (R410a) in addition to recycling old units, Windmill has significantly reduced their (and their customers') carbon footprint.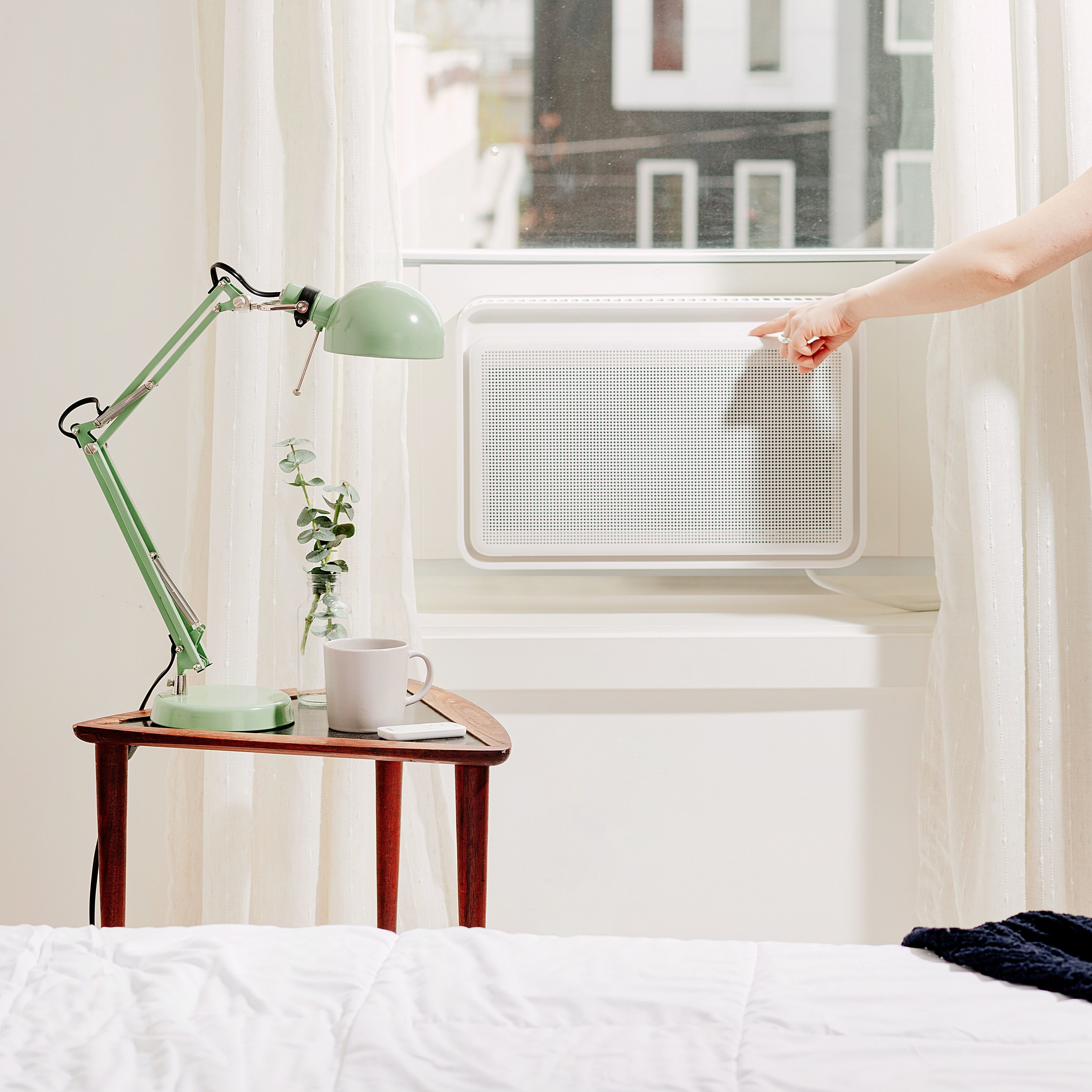 Windmill's smart capabilities are nothing to snuff at, either. You can control the AC unit using its buttons, remote, app, or your voice either through the mobile app or by hooking it up to your Google Assistant or Amazon Alexa. So, if you forgot to turn off your AC on the way out the door or you want to turn it on before you get home on a particularly sweltering day, Windmill has you covered.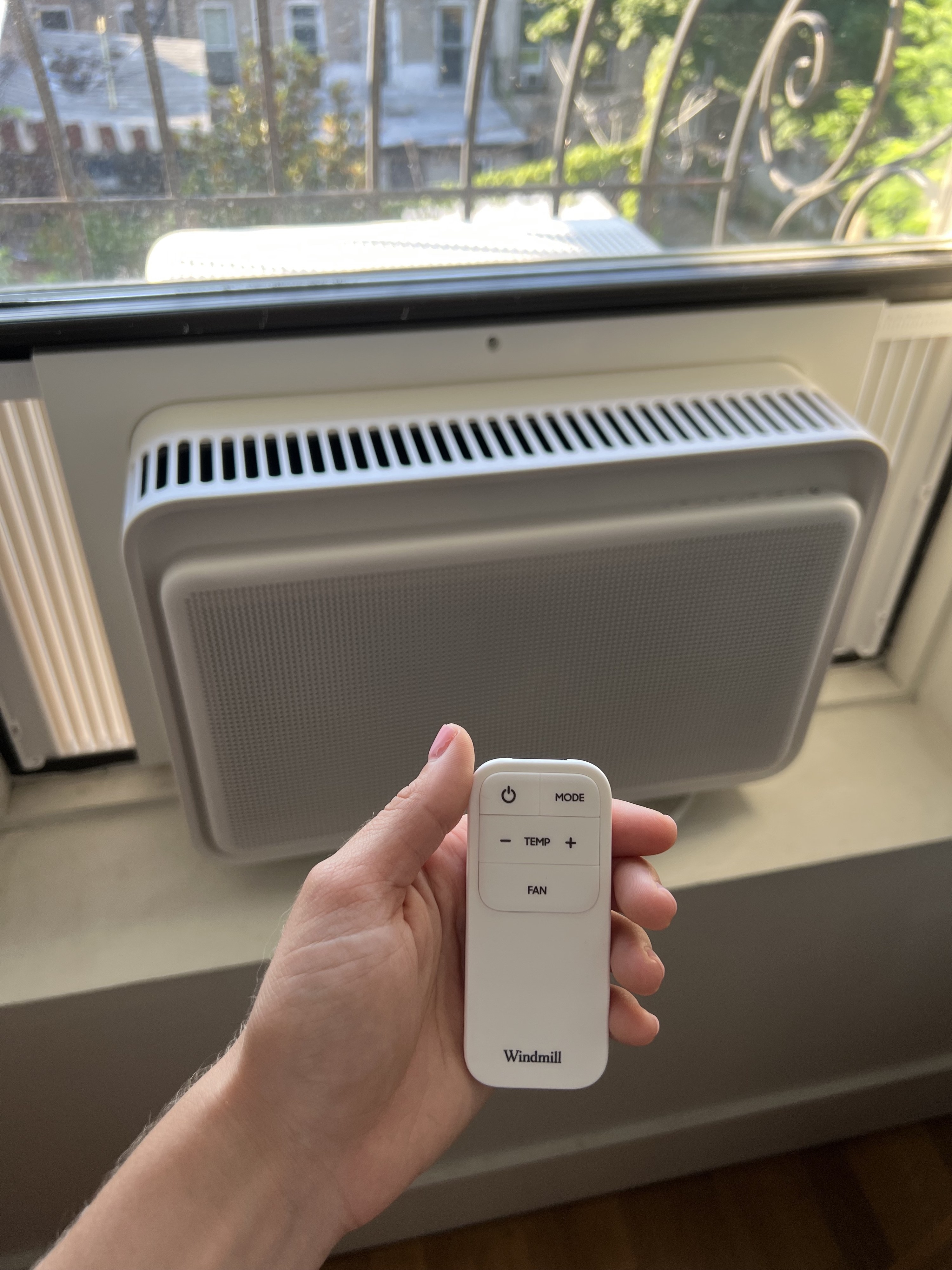 Point in case, here's what my controls on their app look like on a normal day (but I could change it from anywhere, anytime):
As if its modern and millennial-friendly design wasn't reason enough to add to cart, it also features impeccable attention to detail. One example? Its auto-dimming LED display that makes the temperature just as easy to adjust at night without straining your eyes.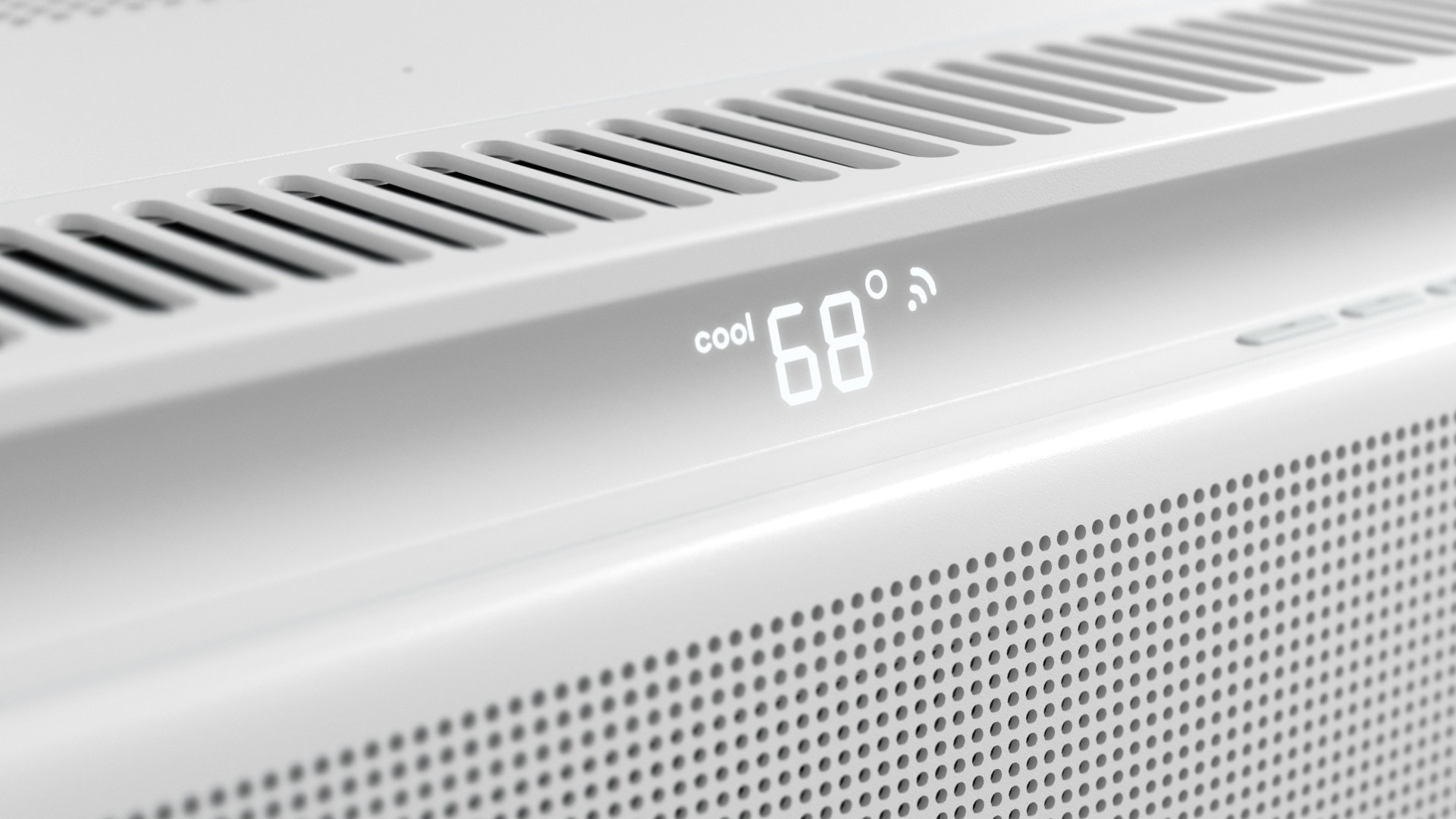 When it comes to sizing, you have choices to fit your space's needs. Windmill Air fits single or double-hung windows and comes in two sizes to accommodate any small or large rooms. The 6,000 BTU air-conditioner easily cools rooms up to 250 square feet, while the 8,300 BTU room air-conditioner cools rooms up to 350 square feet.
I personally have the larger unit and when I enter my bedroom/closet/office I feel like a popsicle sliding down the surface of the sun.

I'm not the only one who's loving my AC unit — it's already earning hundreds of reviews.
Promising review: To say we're impressed with our new Windmill AC would be a total understatement. We love it so much that we're considering getting another one! It was very easy to set up (they even include a pair of high-quality scissors to help out in fitting the insulation panels 😮), everything feels of good quality, it performs well and cools the room down quickly, and we love the way it makes the air move around (like a natural breeze flowing the room)...plus, it's the quietest AC we've ever owned. We like the soft, 'white noise' hum it produces. Overall, we very much recommend the Windmill AC! —Hector D.
Promising review: This is a great nicely designed air conditioner. It's quiet and does the job. Also, it looks nice in the window and that's a bonus. It's also very easy to install! Windmill has a great kit containing everything you need including scissors! My favorite part is the connection to my Google Assistant, where I can ask Google to turn the windmill on or off or set it at a certain temp. I did contact customer support on a question, and they were great to work with a really helpful. Nice air conditioner, nice company. You won't be sorry if you buy one of these!! —Lori T.
Promising review: Love this company and the machine! Customer service has been top-notch. I love the functionality of the AC unit and the fact that it blends in so well. One of my favorite features is the Wi-Fi/App, I can easily adjust the temperature in my son's room without waking him up. We loved the first unit so much that we purchased a larger second unit. I highly recommend this company! —Shannon M.
You can get the Windmill Air to get their premiere AC unit for $345 (originally $365) for the small and $395 (originally $415) for the medium units.