If you know me, you know I love theming. If a party has a theme, I am there. No. Question. I love going all out and will spend the time, effort, and money in order to be as accurate as possible. This makes Halloween one of my favorite times of the year. I take it very seriously. I start thinking about costumes well in advance, making sure I have enough time to get everything just right. This past summer, during my annual Halloween brainstorm, I entertained the idea of being Rachel Green. I am a huge fan of Friends and I've seen every episode. Although I don't know if I could pick a favorite character above the rest, I really admire Rachel's 90s looks. Going through her iconic outfits, I realized that I truly could not pick just one. This Halloween idea started to grow. What if… what if I did a whole week of Rachel outfits? Thus, #7DaysofRachelGreen was born.
Beginning in late July, I started to plan. I picked outfits based on memorability and my estimated ability to pull them off as a college student on a budget. I broke down the outfits into what I owned already and what I needed to acquire. I'm a huge thrifter and did not doubt myself in finding these clothes at my local Goodwill. There were also a few pieces that I knew I would probably have to make. I decided to shoot for October to unveil my project. This gave me a few months to gather all the necessary items and to scour countless thrift and craft stores. Also, October weather and aesthetic best matched the outfits chosen.
Sunday: Opening Theme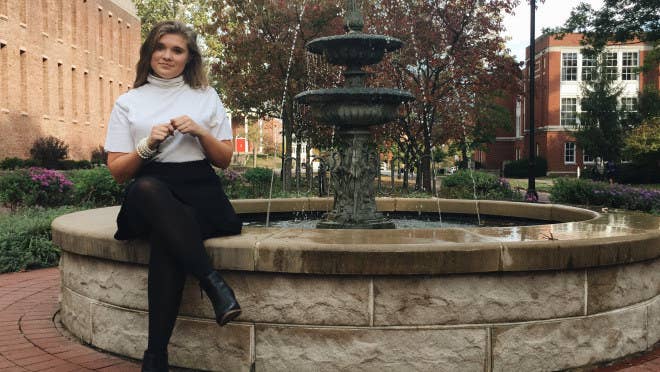 Monday: "The One Where Monica Gets a Roommate" (Season 1, Episode 1)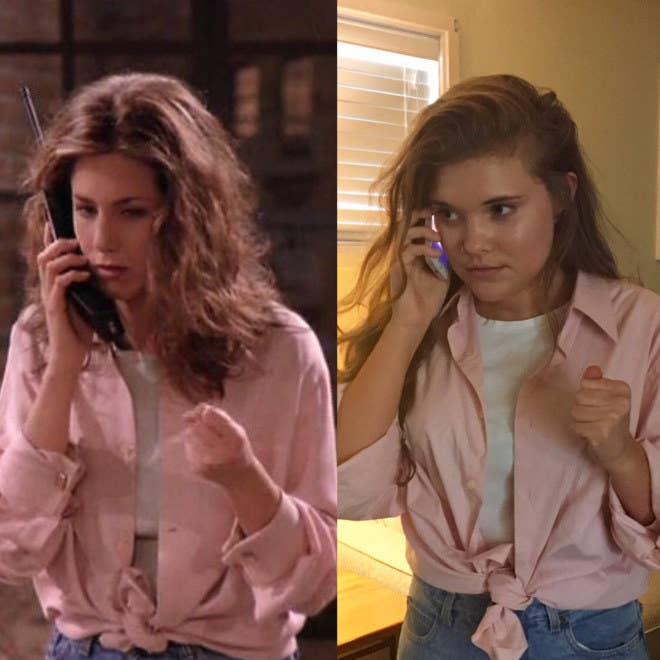 Tuesday: "The One with the Sonogram at the End" (Season 1, Episode 2)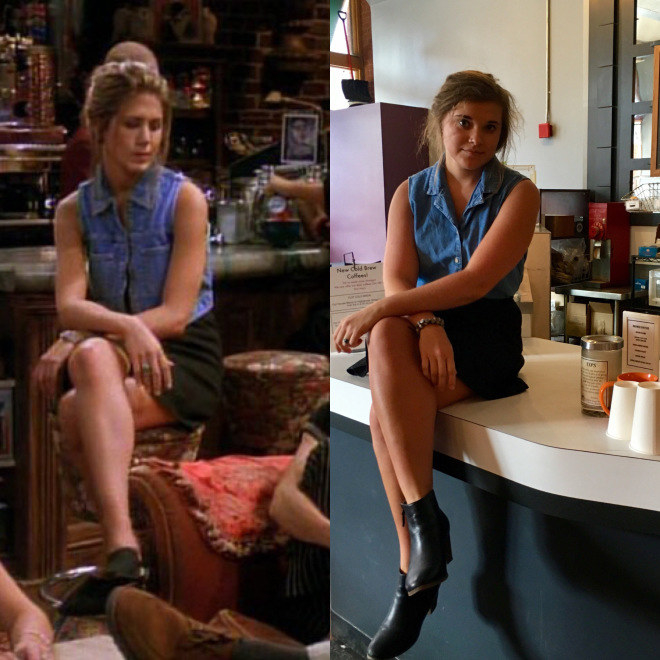 Wednesday: "The One with the Sonogram at the End" (Season 1, Episode 2)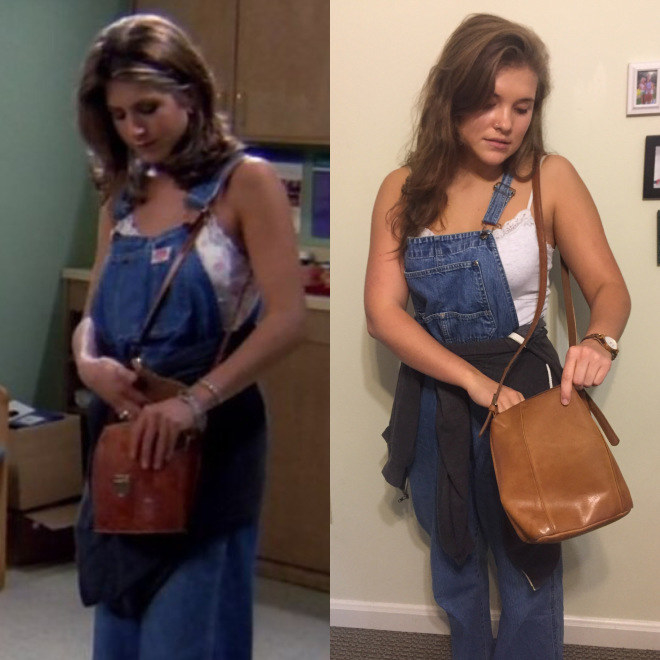 Thursday: "The One Where the Monkey Gets Away" (Season 1, Episode 19)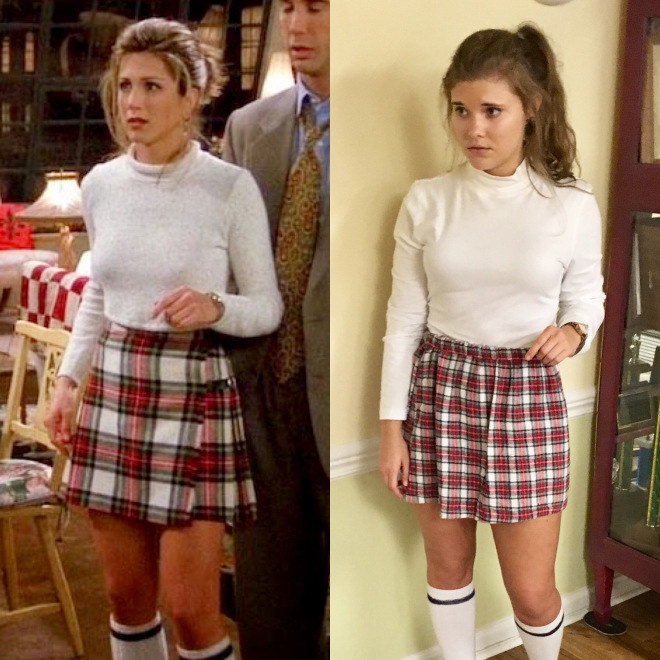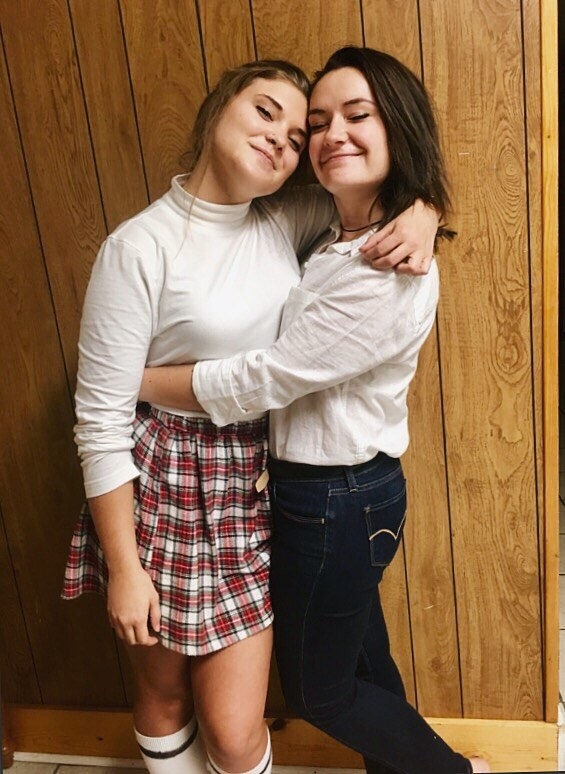 Friday: "The One with the Breast Milk" (Season 2, Episode 2)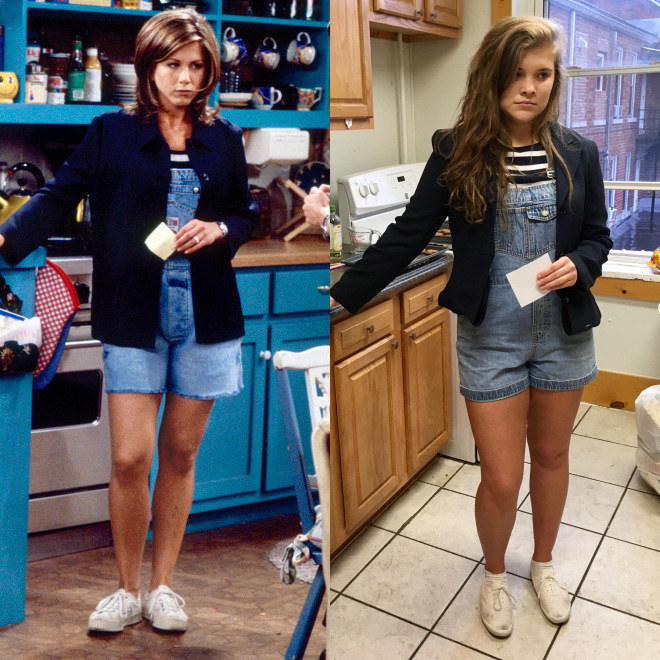 Saturday: "The One with the Fake Monica" (Season 1, Episode 21)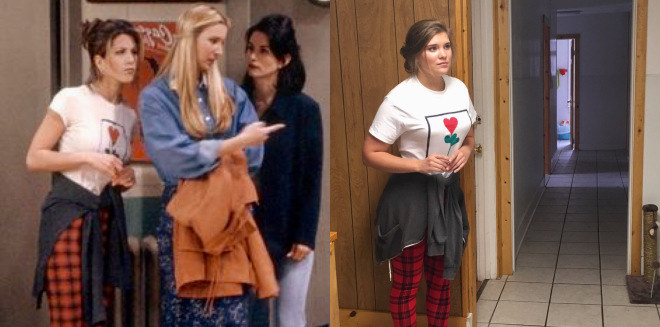 Sunday: "The One with the Football" (Season 3, Episode 9)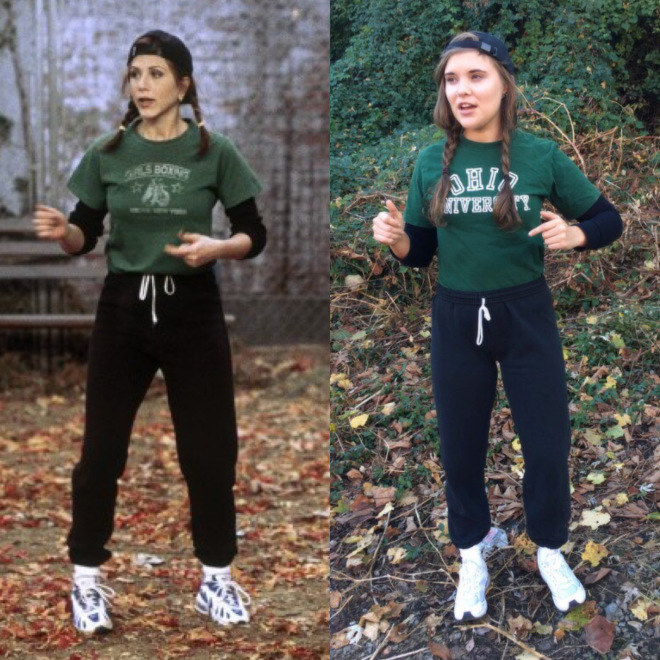 Bonus: "The One Where No One's Ready" (Season 3, Episode 2)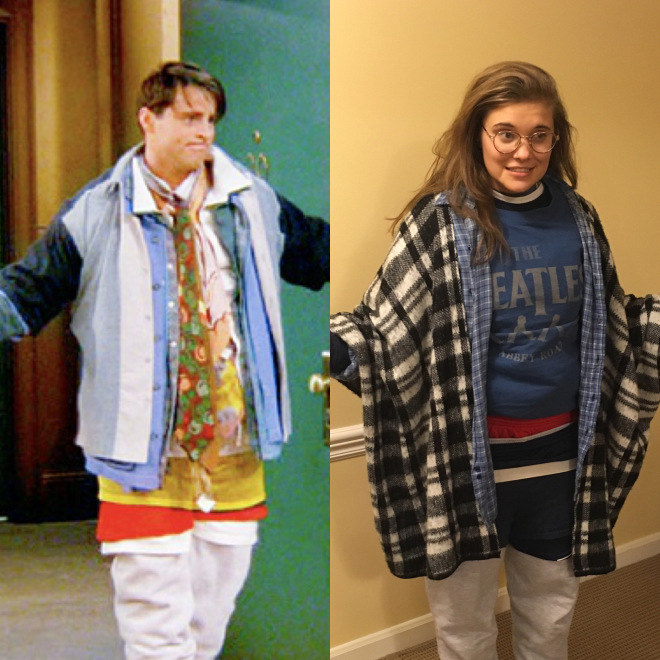 In conclusion, I had such an awesome time recreating all of these infamous outfits. It combined three of my favorite things: social media, thrifting, and pop culture. It's so much fun to create something out of total passion and to see other people appreciating it. After the great response I got, it had me thinking about what I could do next. Who knows… maybe I'll be doing another Rachel week in the future, or maybe I'll recreate another beloved television show.