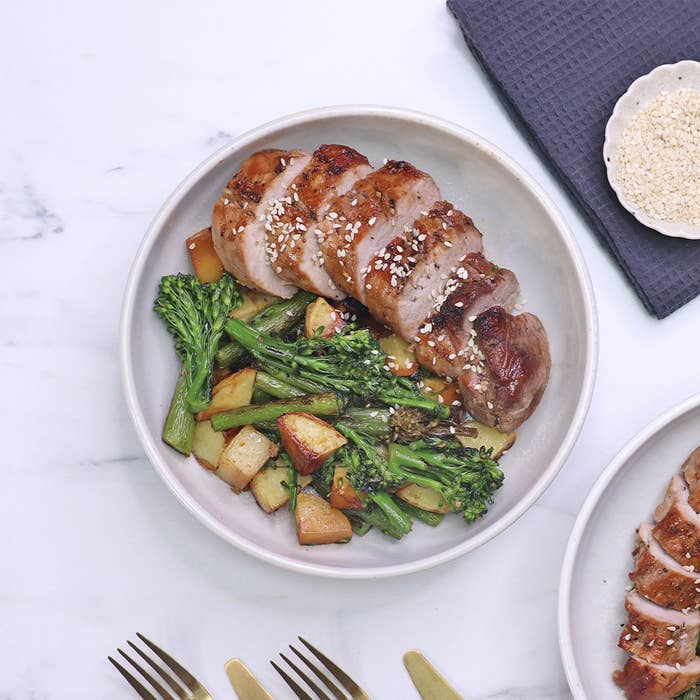 Ingredients
450-500g Australian Pork fillet
¼ cup kecap manis
1 tsp honey
1 tsp apple cider vinegar
1 clove garlic, minced
½ inch ginger, minced
1 bunch broccolini, roughly chopped
500g baby potatoes, diced into 3cm cubes
1 tsp olive oil
1 tbsp powdered parmesan cheese
1 tsp garlic powder
Pepper to taste
Salt to taste
To garnish
1 tbsp sesame seeds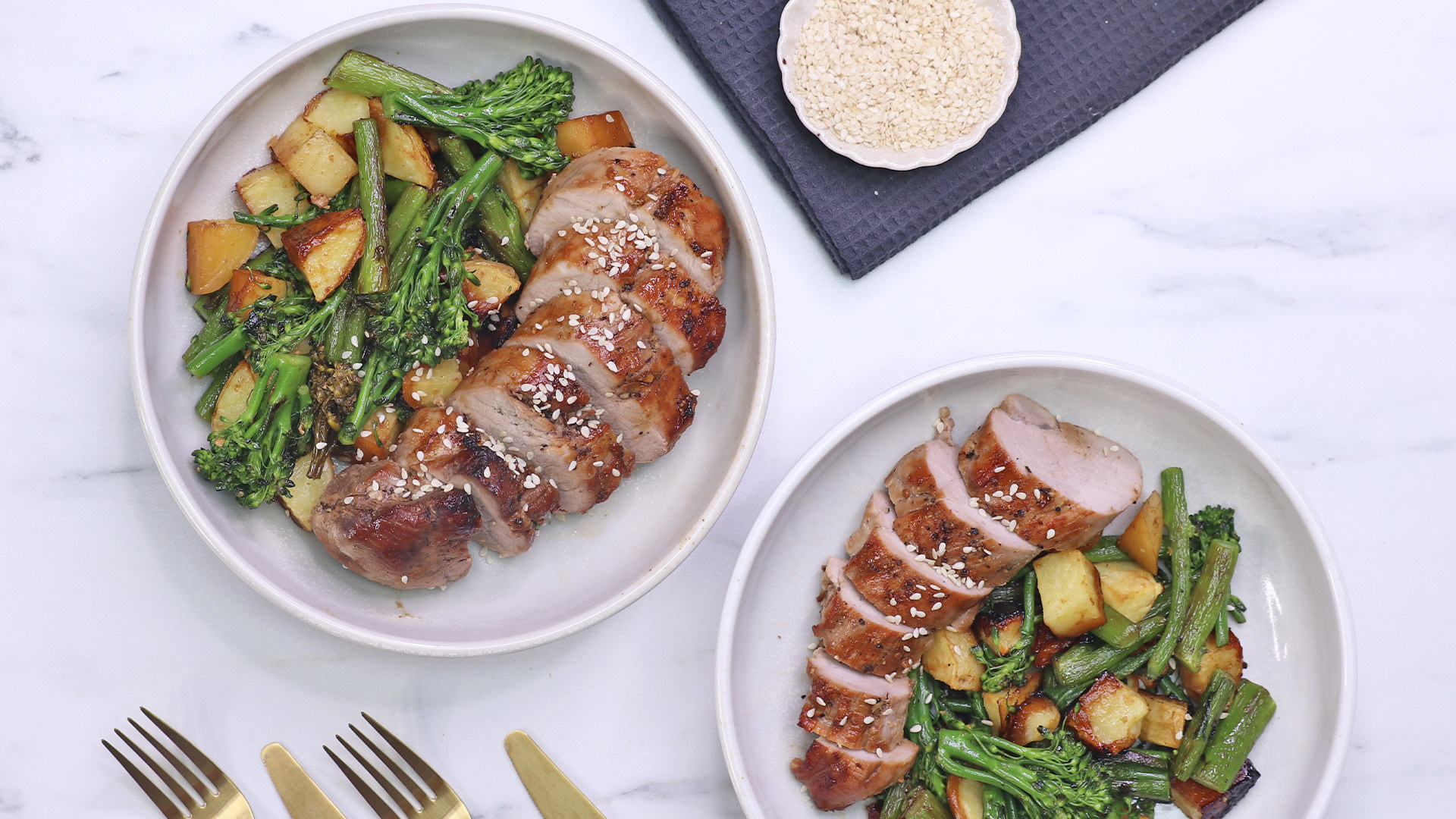 Medthod
STEP 1: Lay the pork fillet on a lined baking tray, then season with salt and pepper.
STEP 2: In a small mixing bowl, combine kecap manis, honey, apple cider vinegar, garlic and ginger, then pour over the pork.
STEP 3: In a large mixing bowl, add potatoes and broccolini. Drizzle with olive oil then add powdered parmesan cheese, garlic powder and salt.
STEP 4: Lay the potatoes and broccolini on the lined baking tray next to the pork fillet, then bake uncovered in a fan forced oven at 220°C for 25 minutes.
STEP 5: Remove the tray from the oven then allow the pork to rest for 5 minutes. Using a sharp knife cut the pork into slices approximately 2cm thick. Divide the pork, potatoes and broccolini between serving bowls, then garnish with sesame seeds.
STEP 6: Enjoy!