Ingredients
250g penne pasta, cooked

2 tbsp olive oil

1 leek, thinly sliced 
6 (500g) pork sausages, cut into 2cm pieces
600ml thickened cream
1 bunch broccolini, cut into 1 cm pieces 
2 cups baby spinach leaves 
To Garnish
Parsley leaves, finely chopped
Lemon zest, optional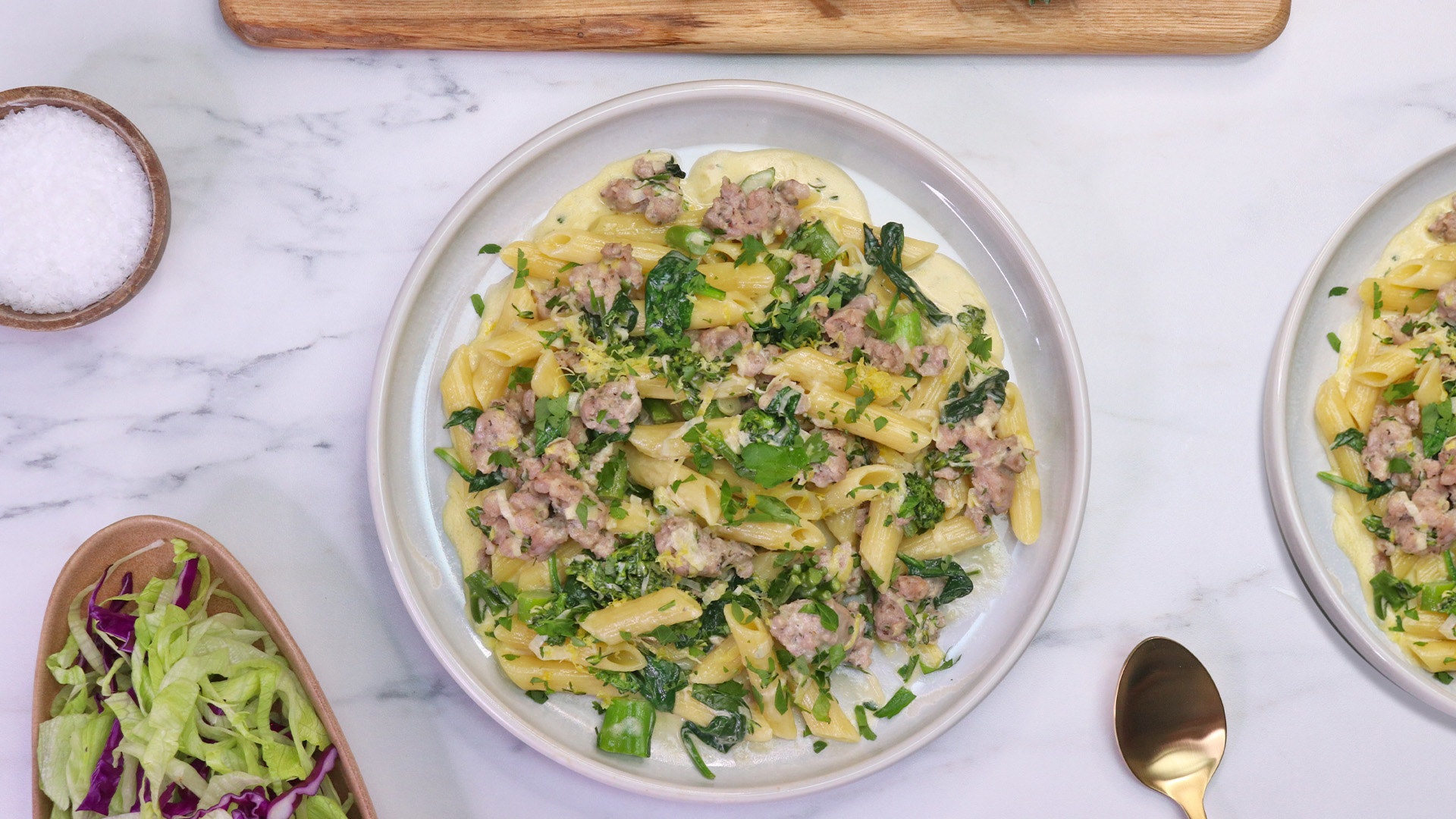 Method
STEP 1: In a large frying pan over medium heat, add olive oil and leek, cook for 5 minutes or until softened. 

STEP 2: Add pork sausage pieces to pan, and cook for 5 minutes breaking up the sausages with a wooden spoon.
STEP 3:  Add the broccolini pieces then pour the cream into pan, allowing it to simmer for 5 minutes.
STEP 4: Add the penne and spinach leaves and cook for a further 5 minutes until the spinach wilts and the cream coats all the pasta.
STEP 5: Serve the penne with a garnish of fresh parsley leaves and lemon zest if using.
STEP 6: ENJOY!