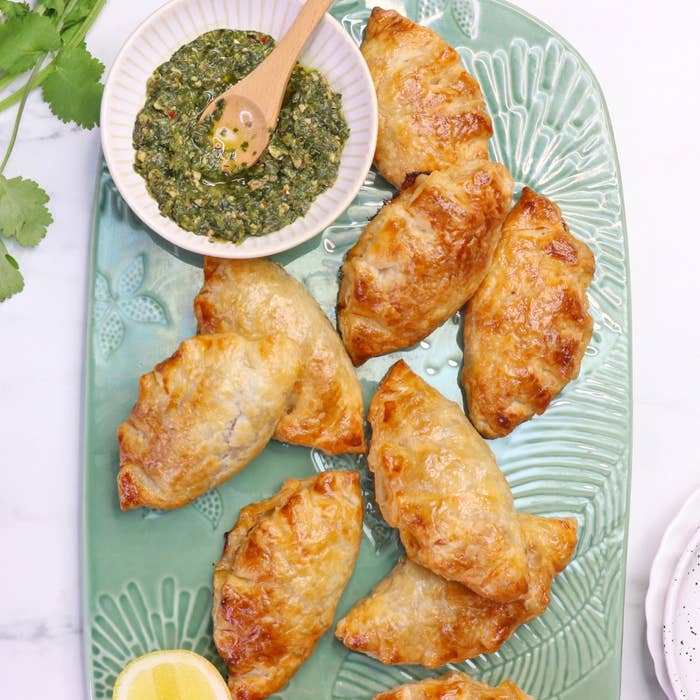 Ingredients
1 small red capsicum, sliced thinly
1 small brown onion, sliced thinly
425g can red kidney beans, drained, rinsed
1.3kg pork shoulder
40g packet taco spice mix
¼ cup olive oil
Salt, to taste
1/2 cup water
1 green chilli, sliced thinly
1 tbsp dijon mustard
¼ cup BBQ sauce
2 tbsp tomato sauce
10 sheets puff pastry, thawed
1 egg, whisked
To Garnish
1 cup salsa verde
Lemon wedges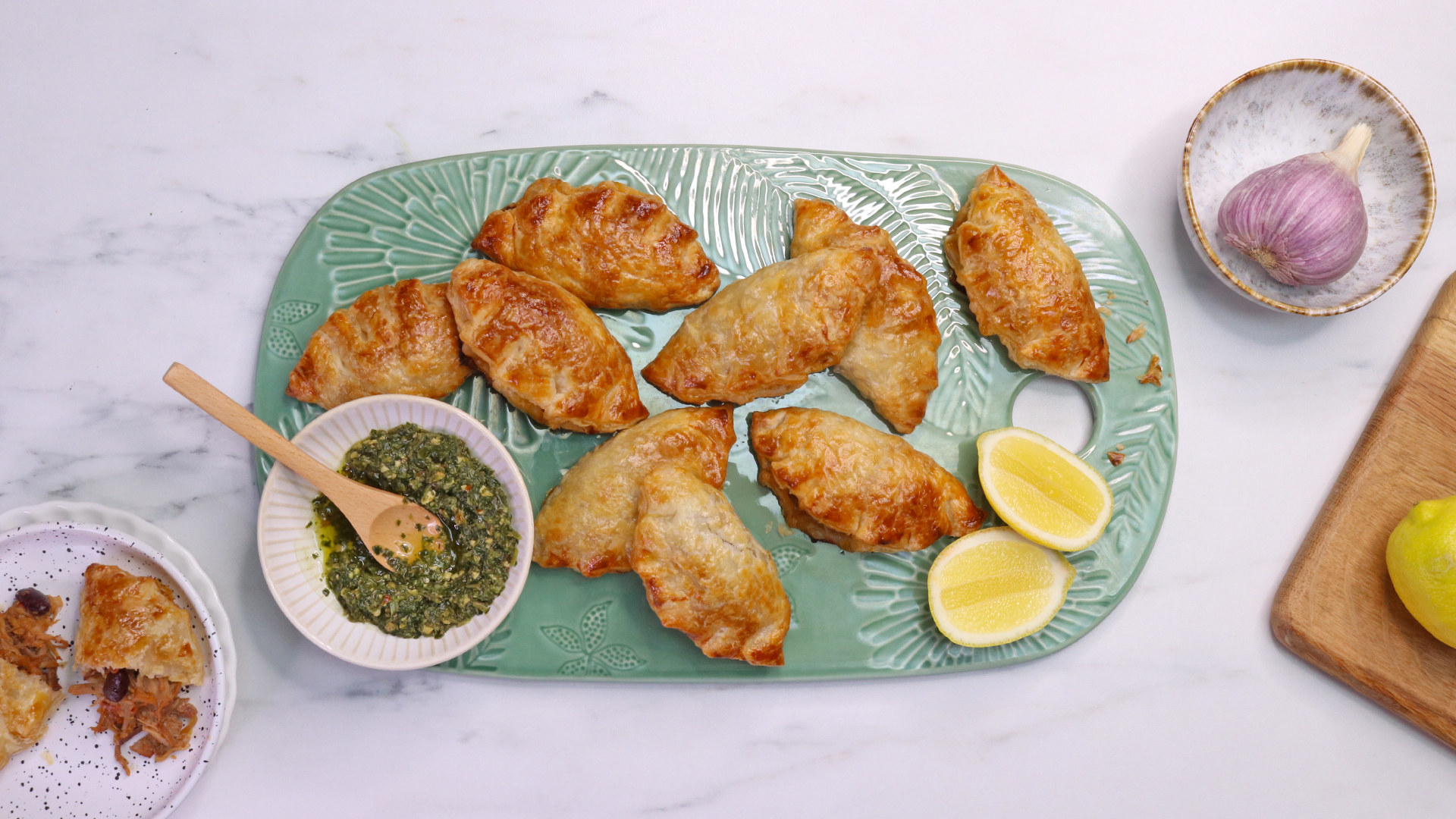 Method
STEP 1: Preheat oven to 140°C fan.
STEP 2: In a large cast iron pot, place capsicum, onion and beans on the base. Top with pork shoulder, add taco spice mix, olive oil, salt, green chilli dijon mustard, BBQ sauce, tomato sauce and water. Mix to coat the pork with all ingredients.
STEP 3: Place the lid on and cook for 4.5 hours or until the pork is shredding and pulling apart. Cool pork slightly.
STEP 4: Cut four 11cm rounds from each pastry sheet, place 1 heaped tbsp of pork mixture to one side and fold over to form half a moon shape. Pinch pastry to enclose.
STEP 5: Increase the oven to 200°C fan. Line 2 large baking trays with baking paper.
STEP 6: Brush egg wash over pork empanadas and bake for 20 minutes or until pork empanadas are golden brown.
STEP 7: Serve pork empanadas with salsa verde and lemon wedges.
NOTES: You can follow steps 1-3 using a slow cooker. Preheat slow cooker to high setting, add all ingredients in from STEP 2, then cook on high for 5 hours for similar result.
Leftover pulled pork can be frozen for up to month.