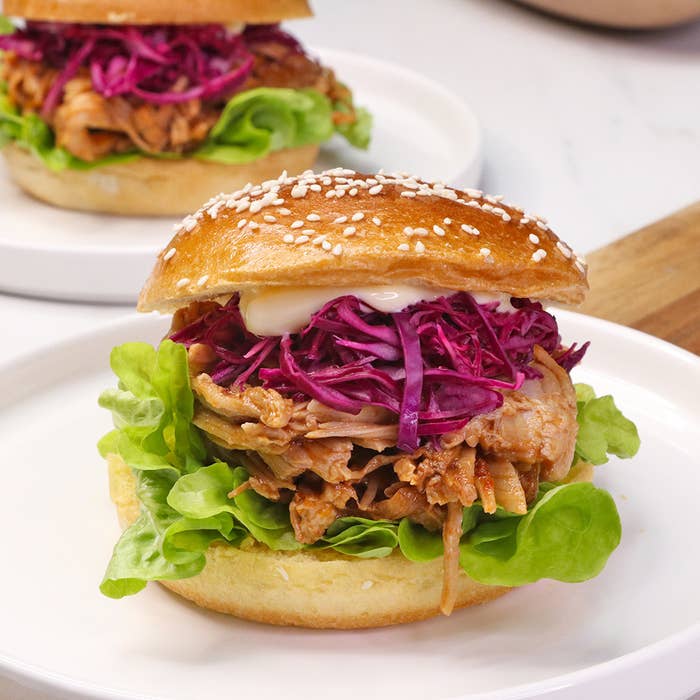 Ingredients
1 brown onion, sliced thinly 

2.2kg pork shoulder 
2 tbsp Worcestershire sauce 
2 tsp smoked paprika 
1 cup BBQ sauce
½ cup tomato sauce
2 tbsp tomato paste 
2 tsp salt
½ cup water
For the pickled cabbage
2 cups red cabbage, sliced thinly
1/4 cup white vinegar
1 tsp salt  
For the burger
⅓ cup Japanese mayonnaise
6 brioche burger buns, sliced in half 
6 handfuls of large lettuce leaves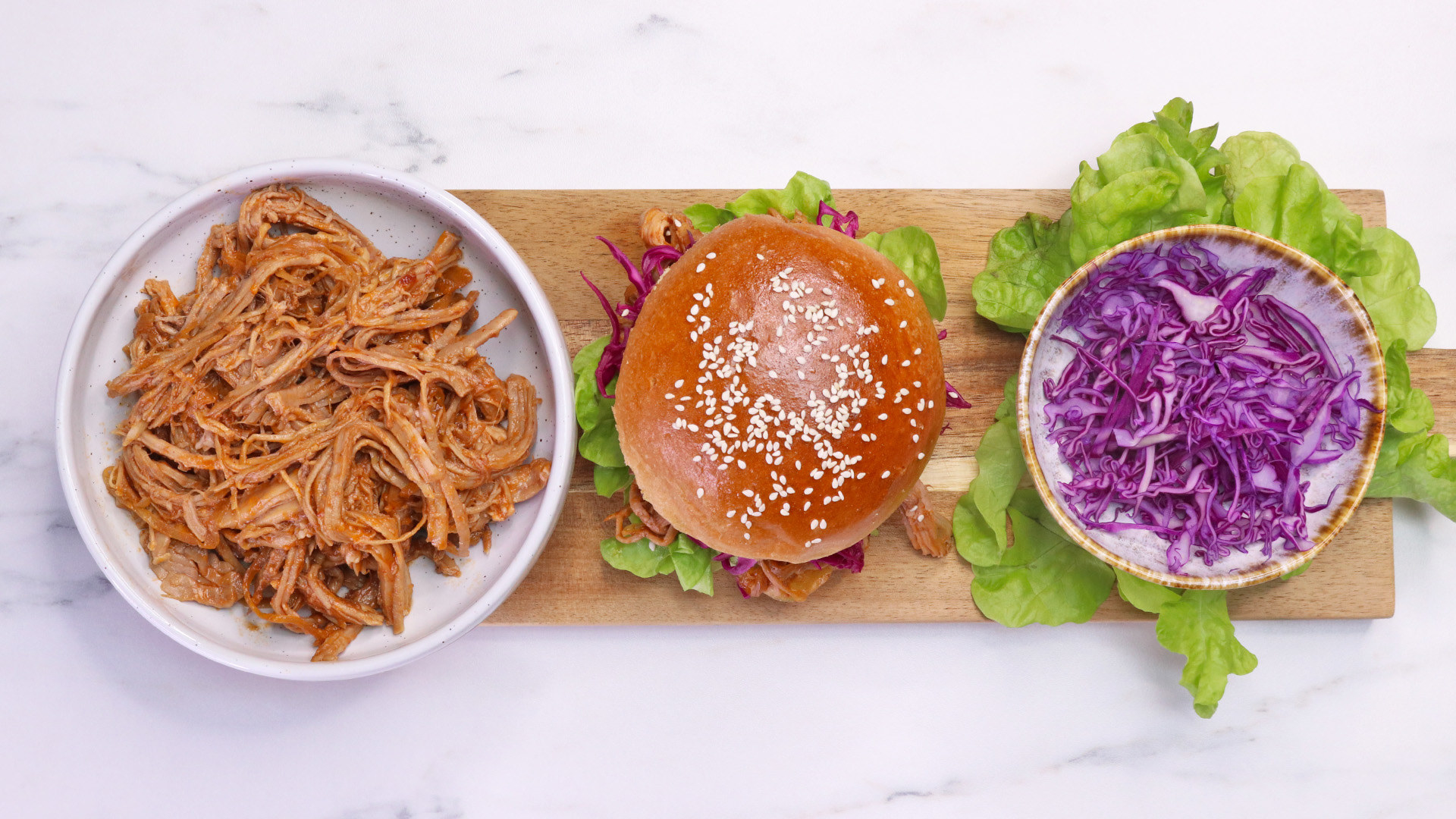 Method
STEP 1: Preheat a 5.5 litre slow cooker on HIGH. Place onion on the base and place the pork shoulder over the onions.
STEP 2: In a medium bowl, whisk the Worcestershire sauce, smoked paprika, BBQ sauce, tomato sauce, tomato paste, salt and water. Pour over pork and place the lid on. 
STEP 3: Cook on HIGH for 6 hours until the pork easily pulls apart. 
STEP 4: Meanwhile in a small bowl, place the red cabbage, vinegar and salt. Sit for 15 minutes. Drain and set aside. 
STEP 5: Keeping the pork in the slow cooker, use 2 forks to pull the pork apart, coating it in the sauce from the base.
STEP 6: To assemble the burger, lay down the base of a brioche bun, then top with lettuce leaves, a thick layer of pulled pork, pickled cabbage, and a dollop of  Japanese mayonnaise. Add the top bun on to finish it off.
STEP 7: ENJOY!