ALERT TO ALL TREKKIES: MAC Cosmetics is launching a Star Trek makeup collection in honor of its 50th anniversary.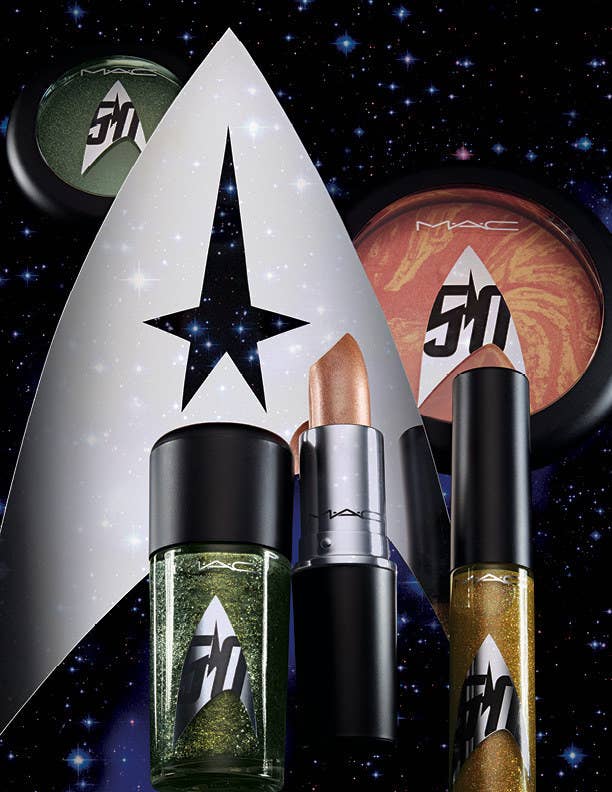 The 25-piece collection will include lipstick, eyeshadow, nail polish, and more.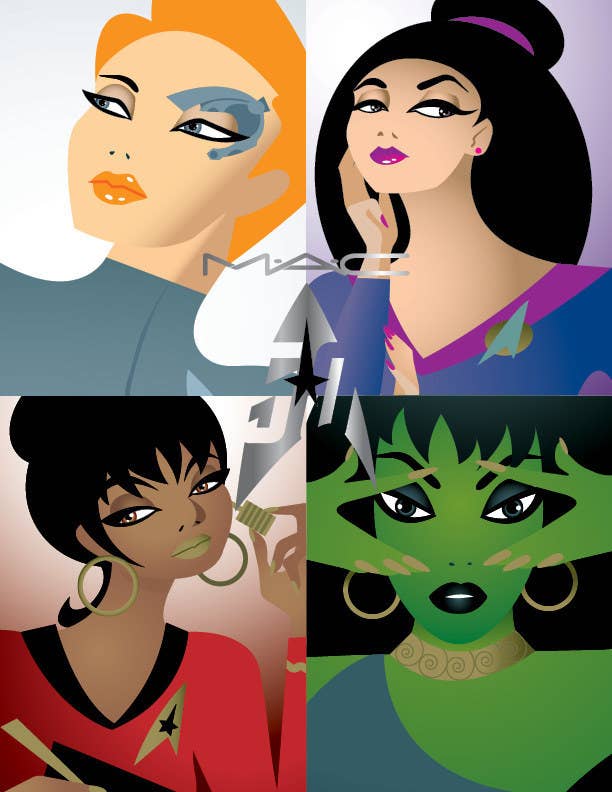 And it's based on the most badass Star Trek ladies. Like damn Seven Of Nine!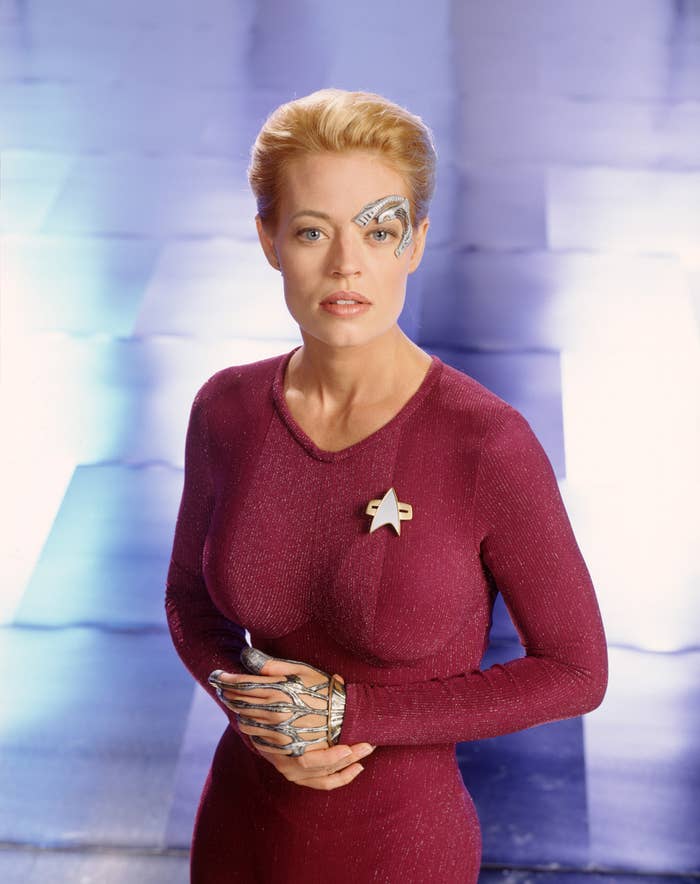 I see you, Uhura!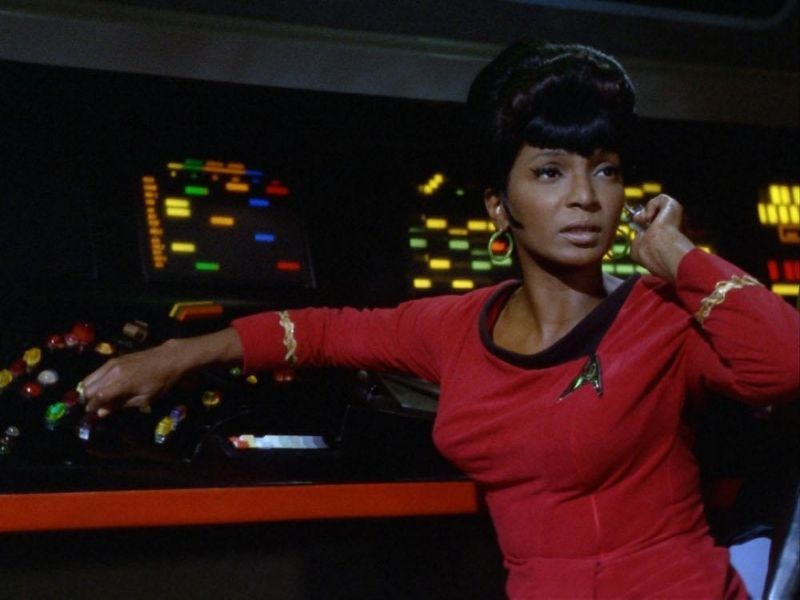 Fans are already freaking out.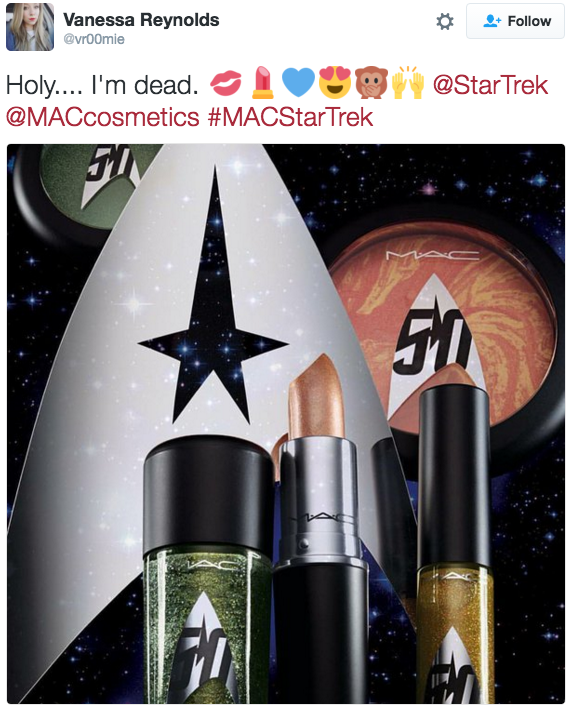 Just TAKE ALL THE MONEY.
Excitement abounds!

You heard 'em: Load credit card and prepare to fire glitter.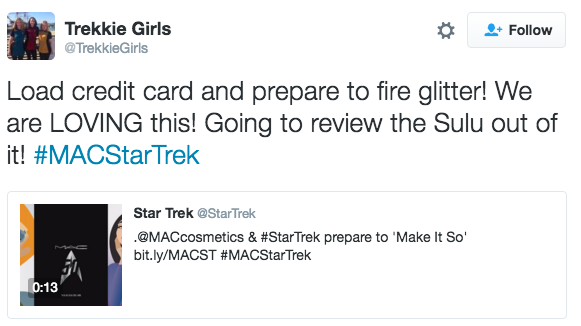 And TBH, if the collection could be available at all of the conventions, that'd be pretty iconic.

And remember, no one is worth ruining your lipstick for. Not even Captain Kirk.