Halloween is easily the best excuse for playing around with temporary hair color.
To take your costume* to the next level, follow these instructions on how to chalk your hair.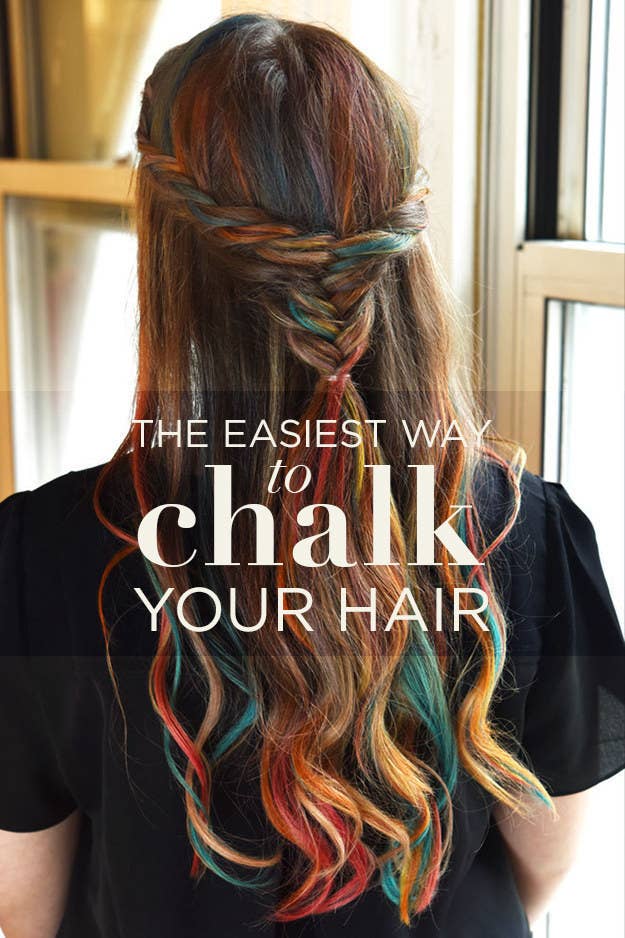 Here's what you'll need to get your ~rainbow vibez~ on:
• Hairspray
• Disposable Gloves
• Hair clips
• Water
Your hair should be dry before you start chalking.
The hair chalk compacts basically look like eyeshadows.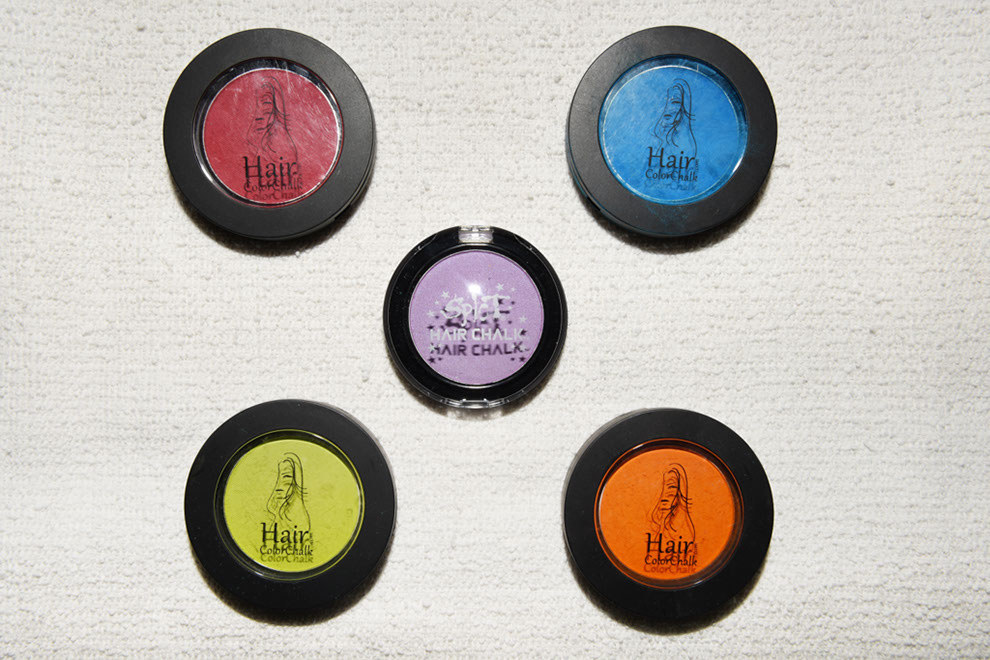 Grab a hair clip and some disposable latex gloves. Clip up the top section of your hair.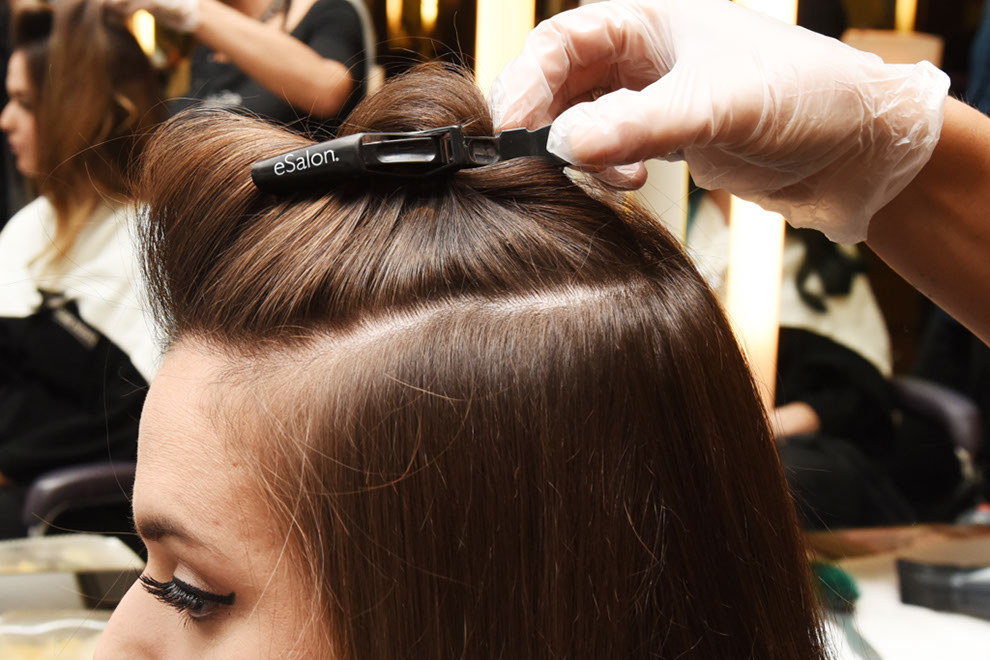 Spray hairspray all over your hair. This'll help your hair hold onto the pigment in the chalk.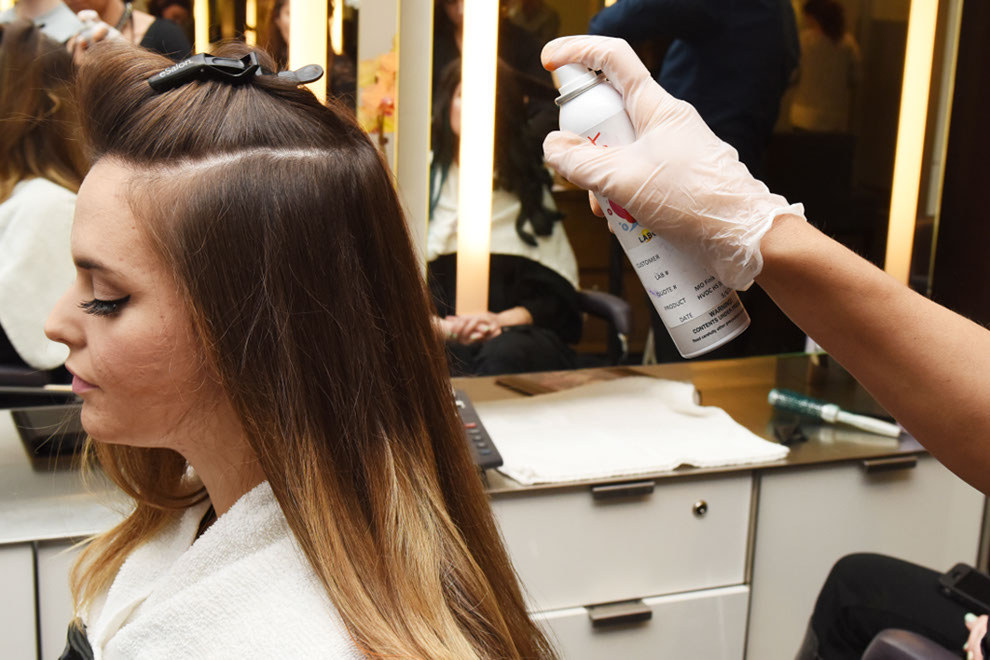 Dampen a small piece of hair with water, then open up the compact and get ready to slide it down the piece of hair.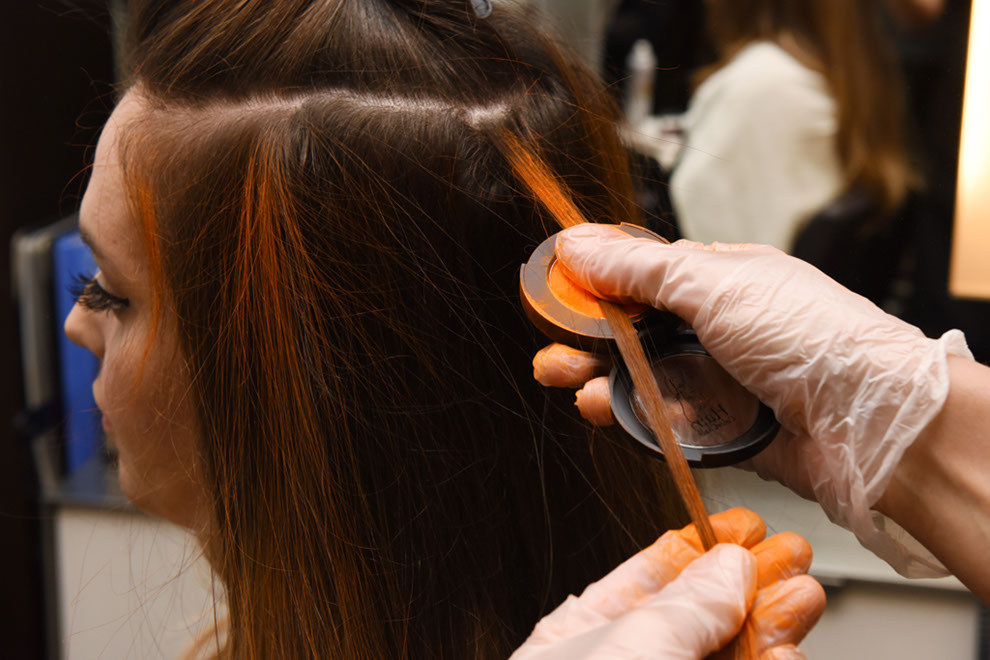 Flip the compact upside down and slide it down the top of the hair, too, to cover it in pigment.
Continue doing this all the way around your head with as many different chalk colors as you want.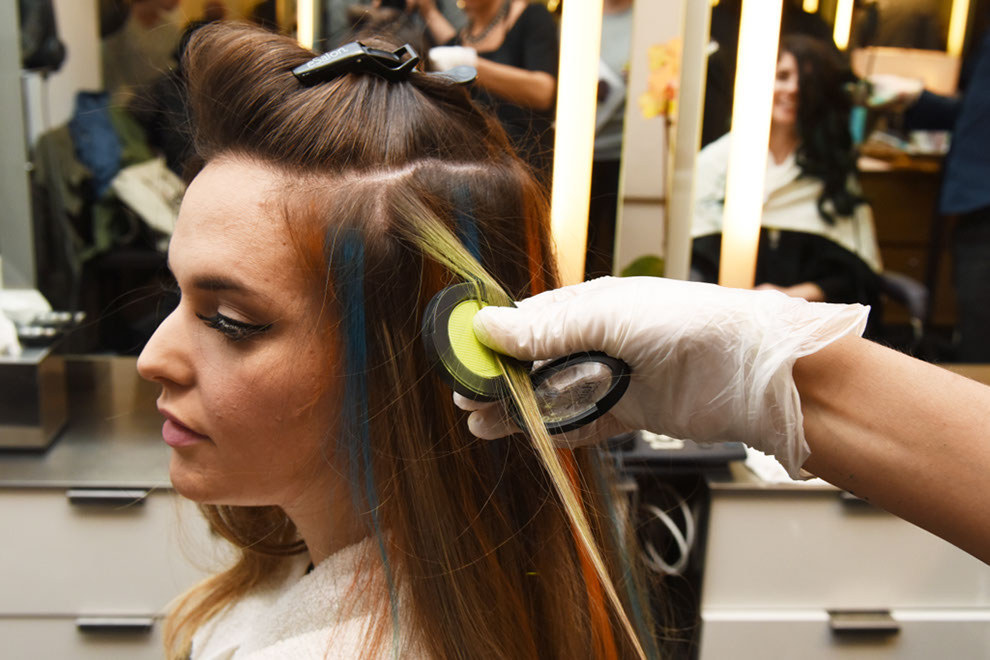 Once you're done coloring, spray the hair all over with hairspray one more time.
If you want even more staying power, style your hair with a curling iron. The heat will help seal in the chalk even more.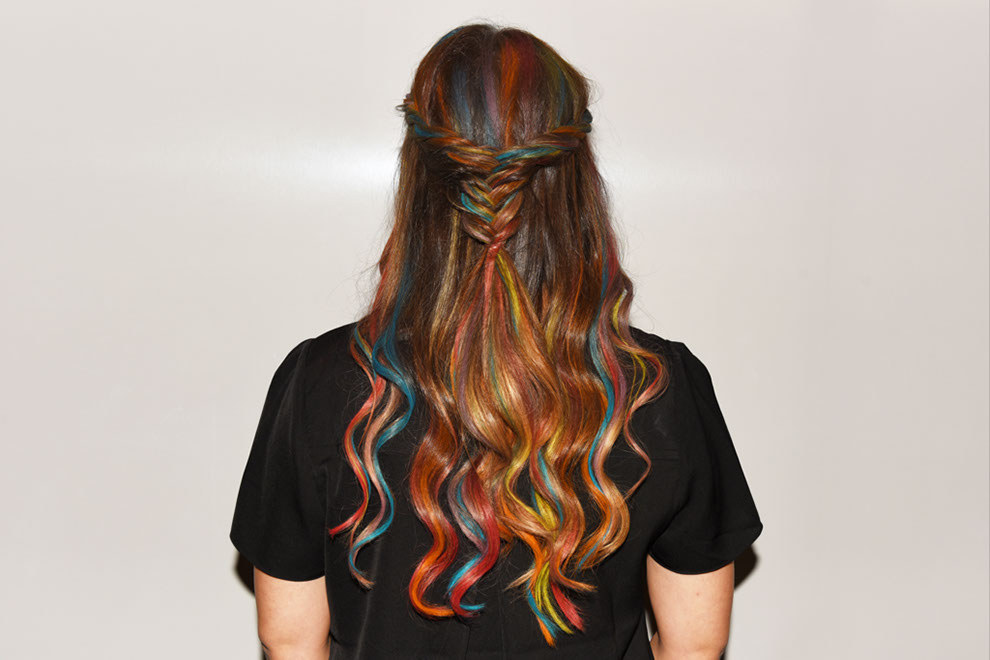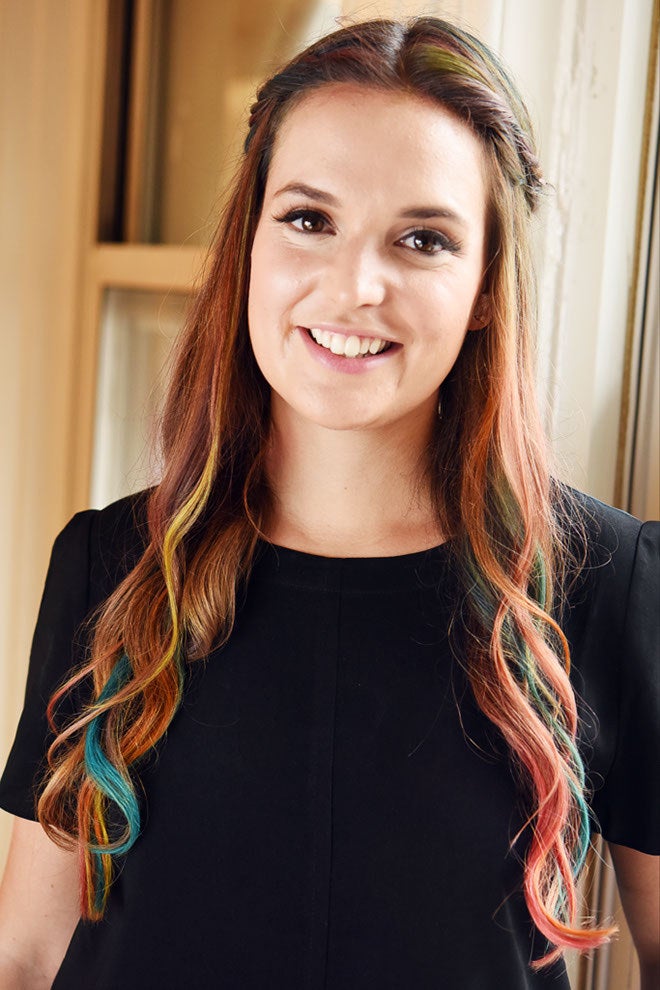 When you're done being a unicorn for the day, just shampoo your hair as normal and the chalk will wash out.
Maybe you're going the spray-on color route. In that case, follow these instructions for the best results.

Here's what you'll need:
• Spray-on hair color
• Disposable gloves
• Hair dryer with a diffuser
We used Color Bombz temporary color spray in Rock On Blue and Untamed Turquoise, but you can use as many (or as few) colors as you want.
Put on your gloves and start spraying the color into your hair, going little by little until your entire head is covered.
With your optional second shade, spray smaller sections all over your head to get a mixed color.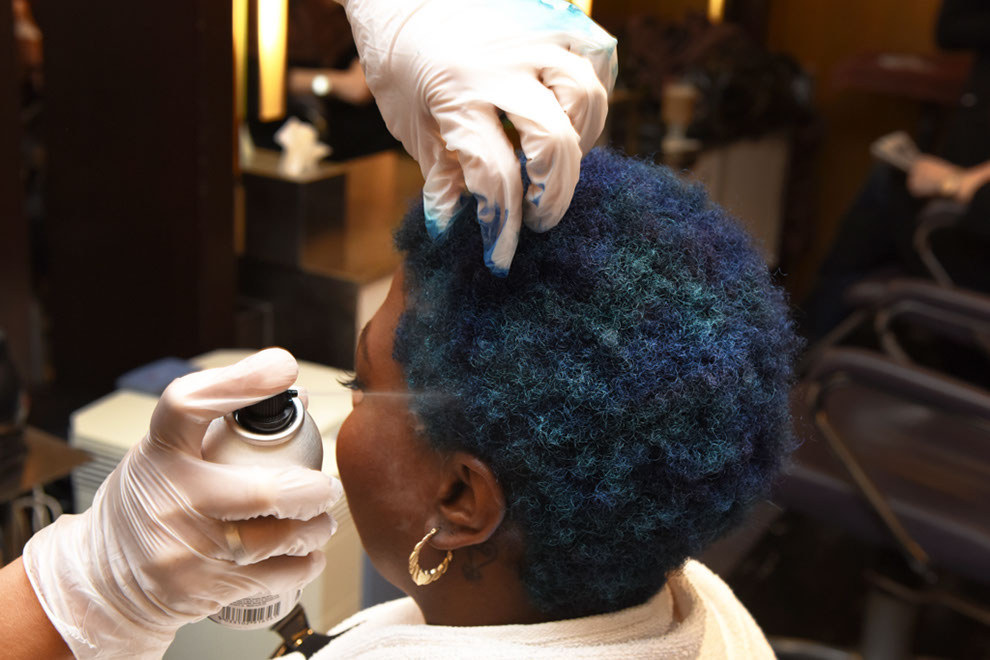 Use your hands to scrunch the color into the hair as you go.
Dry your hair with a diffuser help the color settle in.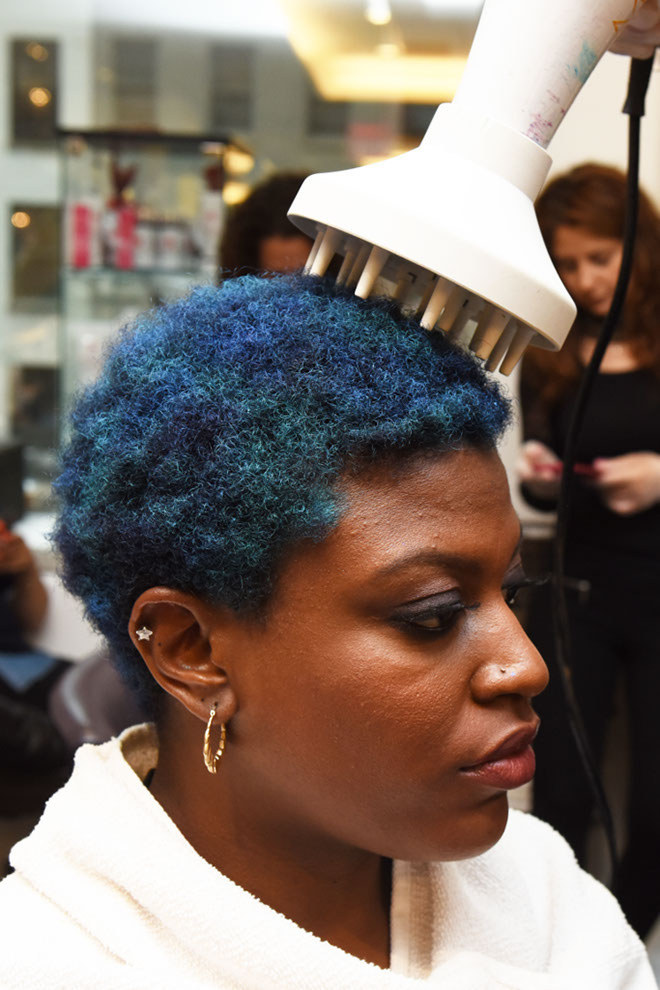 DAMN THAT LOOKS BALLER!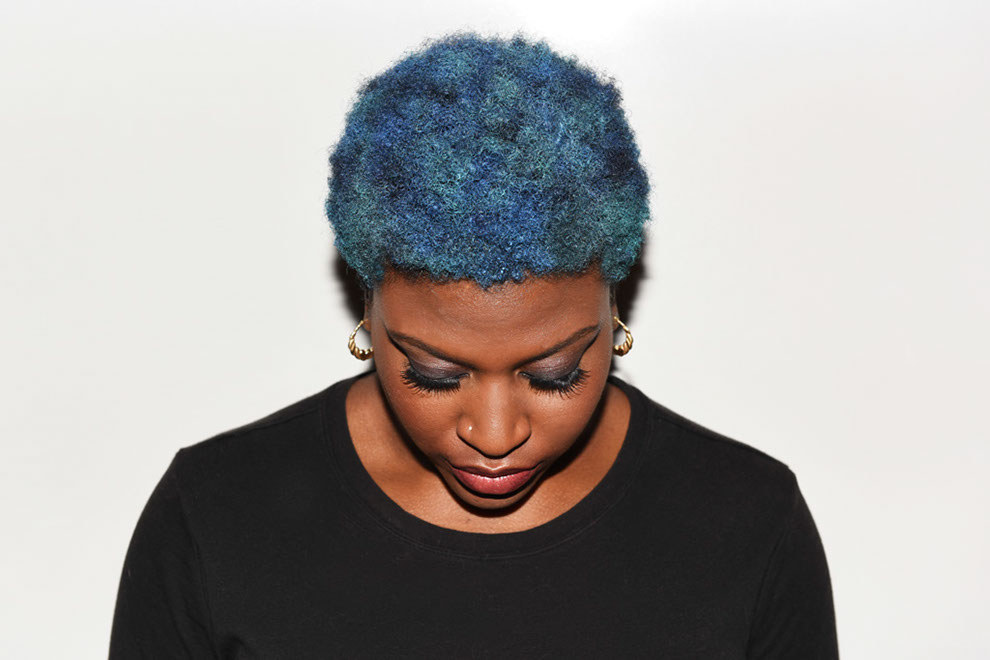 Now go enjoy Halloweekend!