Women and men are choosing to go gray (before they get there naturally), resulting in a completely badass look.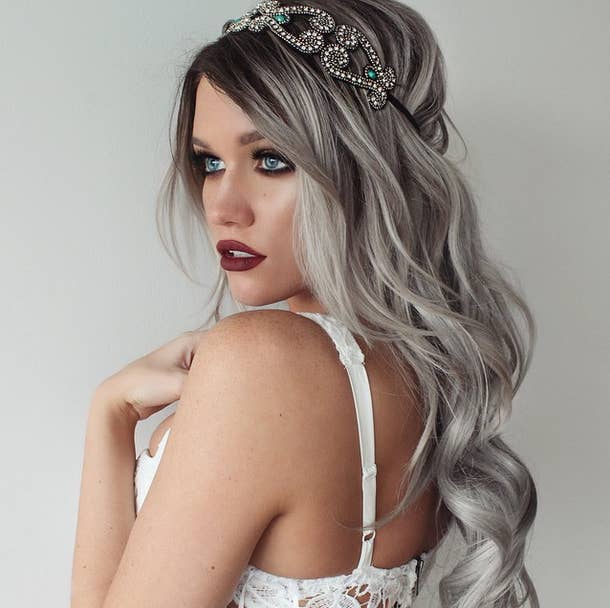 We asked BuzzFeed style editor Julie Gerstein to walk through process of going gray from start to finish.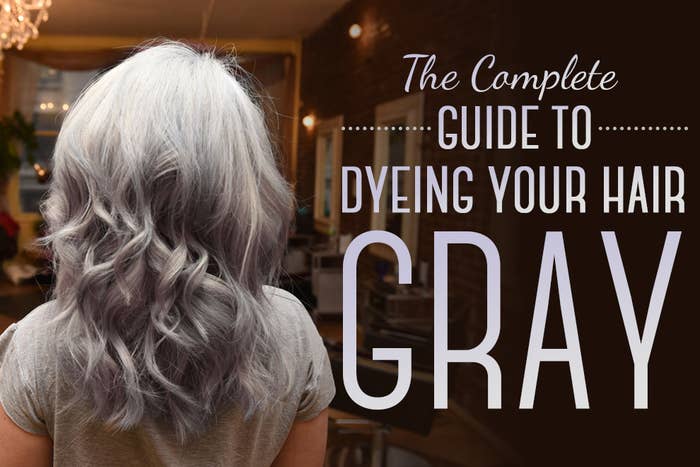 Before you settle on gray hair, you have a few decisions to make. Namely, are you willing to put your hair through the potential damage from bleach and dye?
Then, you need to mentally prepare for a drastically new look.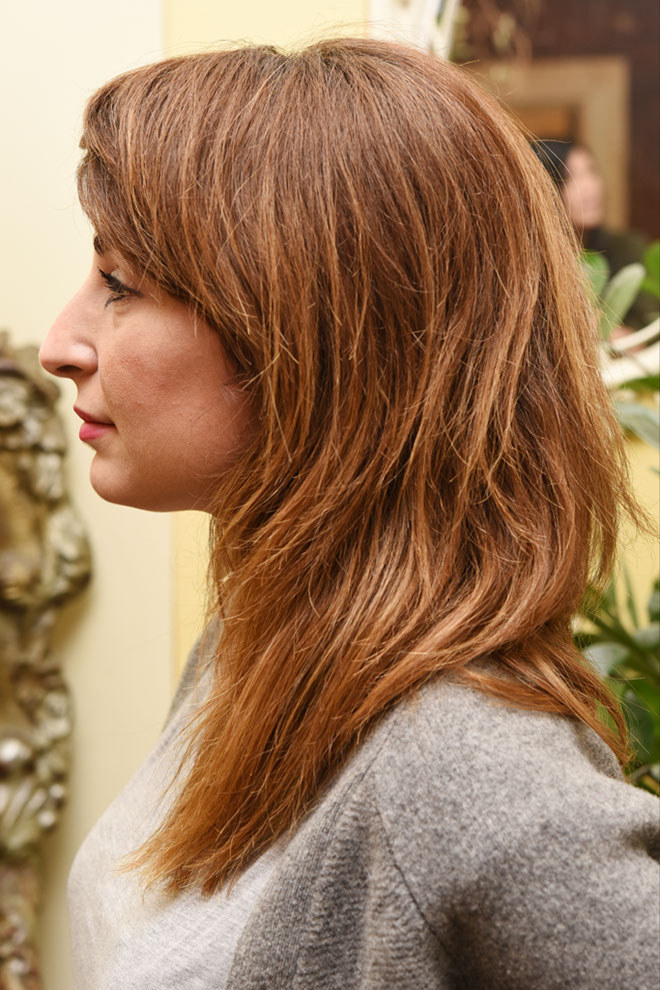 OK, so you've decided you want to go gray. The first thing you'll need to do is bleach your hair.
Next, purple toner is applied to take away any yellow undertones left by the bleach.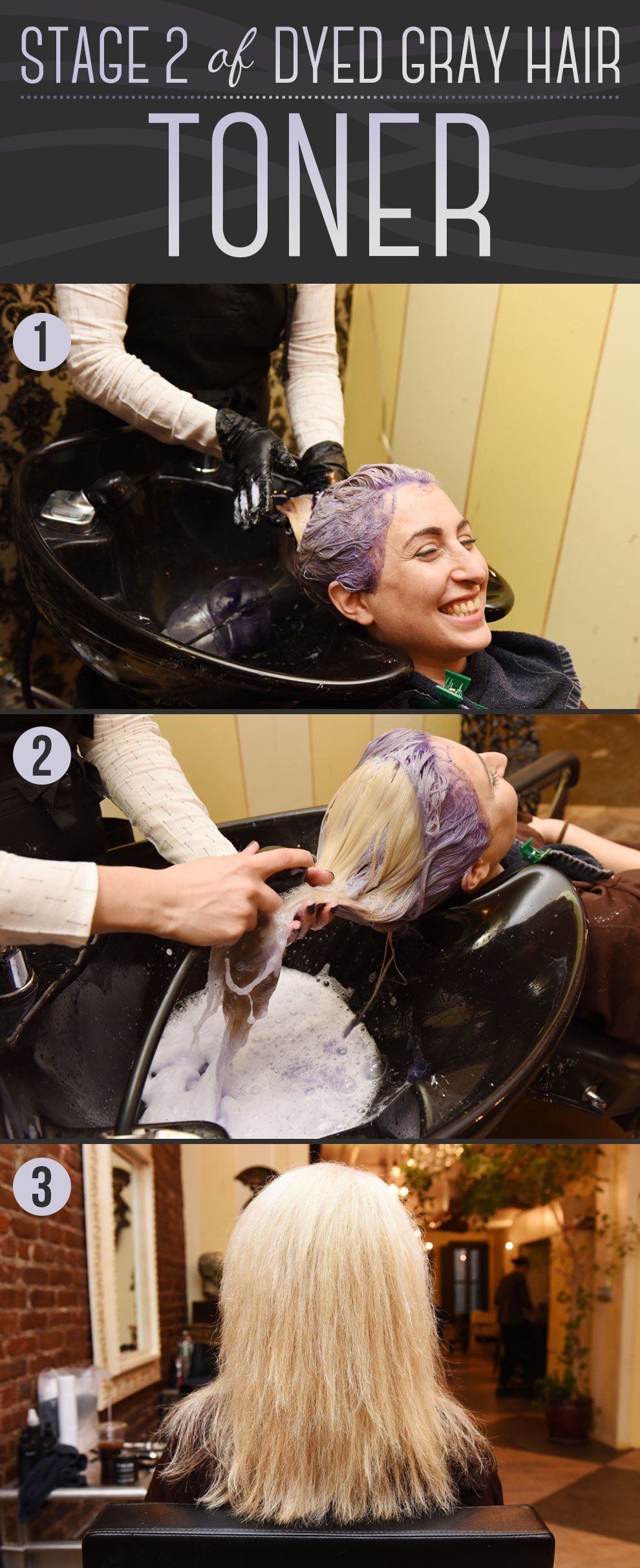 Why is the toner purple? Because it directly counteracts the yellow undertones in hair to give you the white-silver color.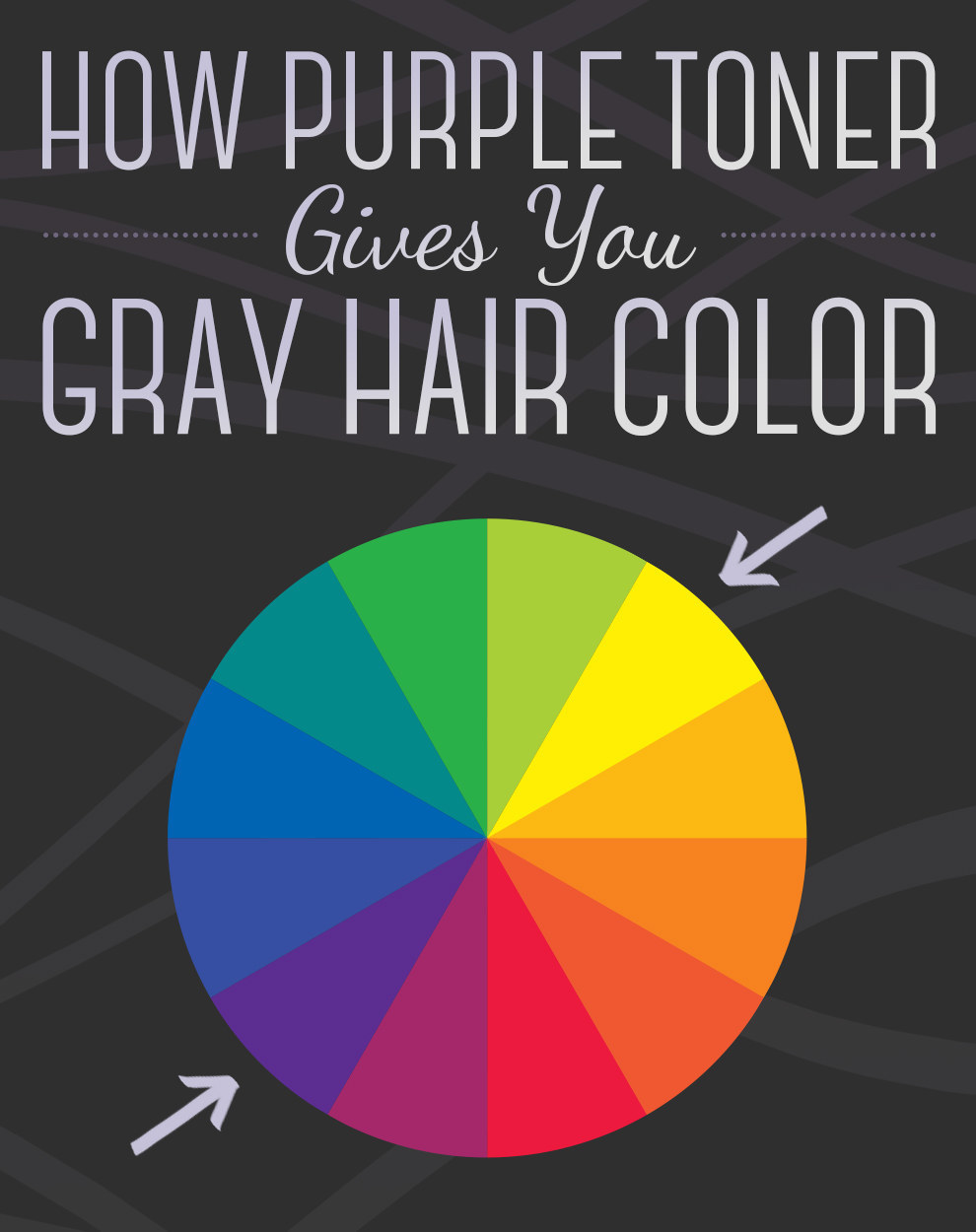 Then the stylist will apply the dye, which actually looks purple.
Total time: 7 hours and 1 minute
Total Cost (before maintenance products): $640
Prices vary depending on salon and location.
Now it's time for some maintenance.
To keep gray hair looking fresh and lasting as long as possible, Arteca suggests the following tips.
And here's what to do when you want to touch up your hair dye at home.

Here are the products Arteca suggests for gray hair.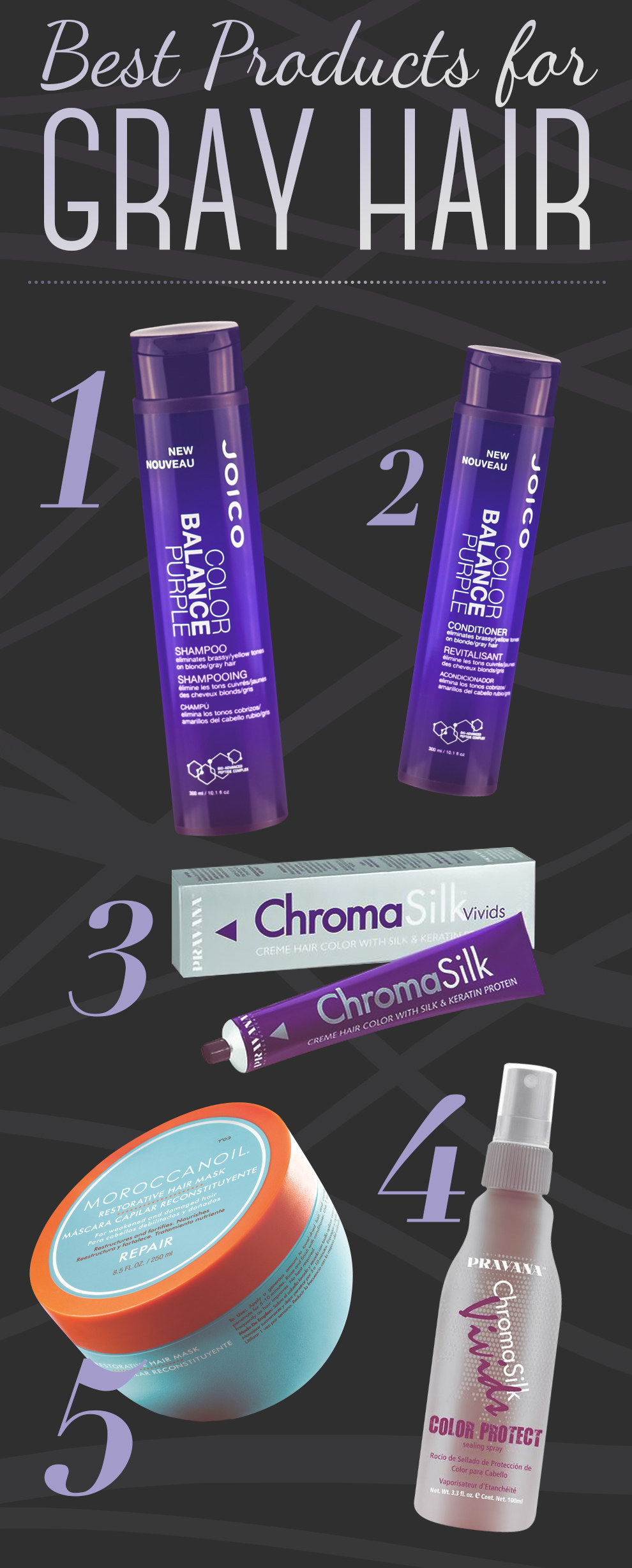 As for your makeup, when you drastically change the colors of your hair, you may want to tweak the colors you use on your face, too.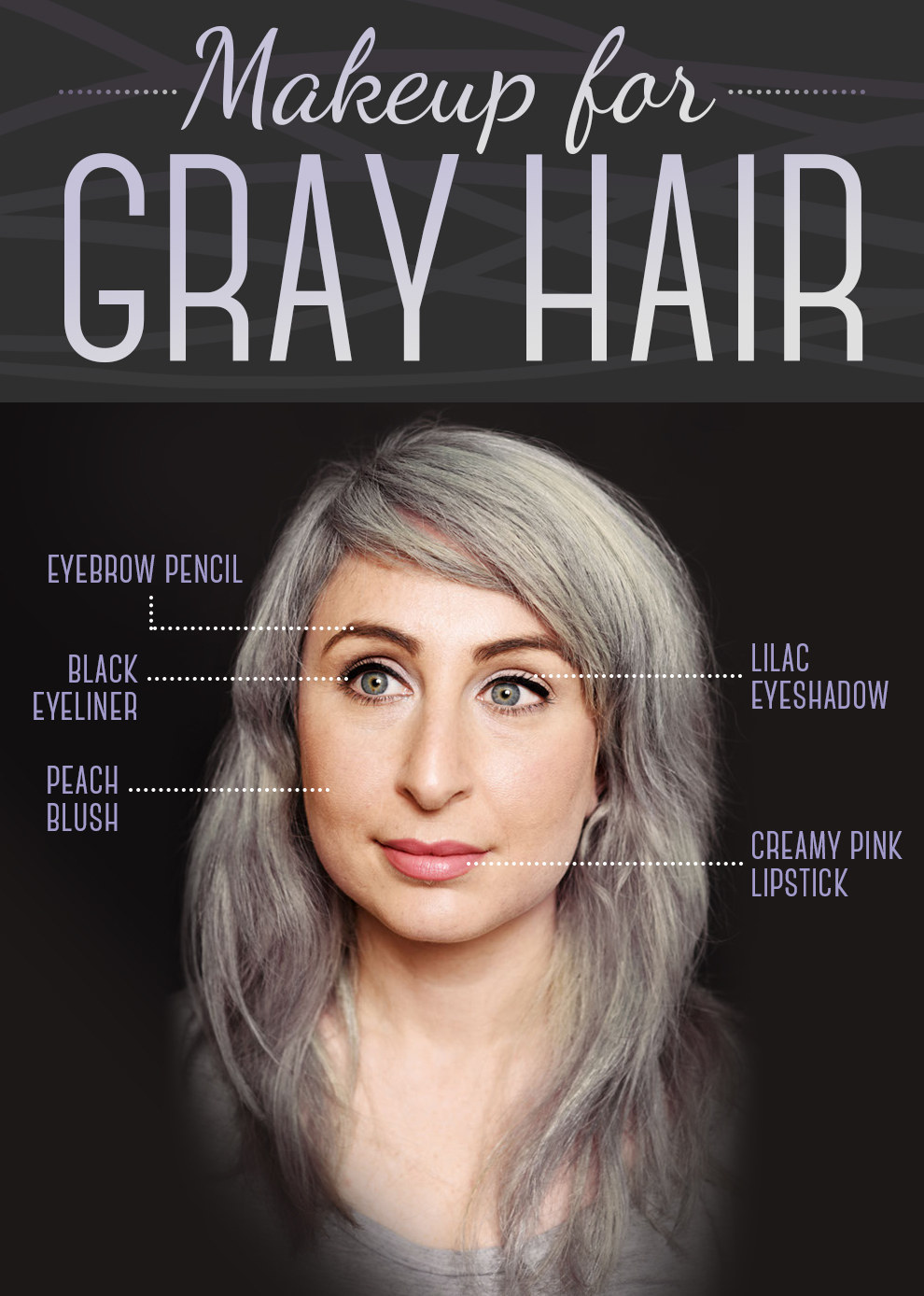 Going gray means a huge transformation, and when it's done right, it looks pretty freaking awesome.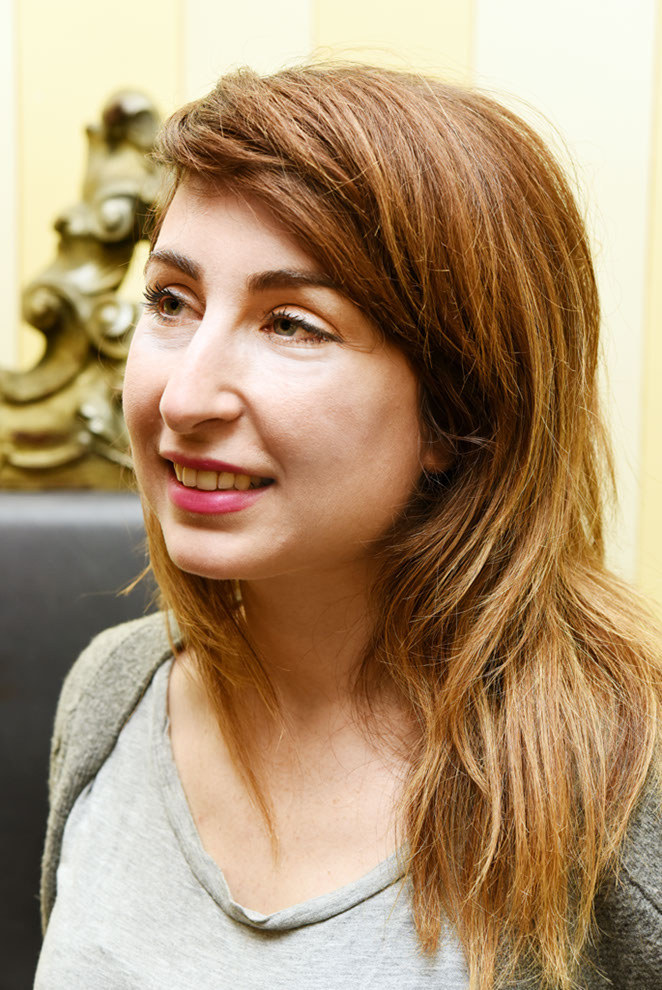 Services were provided to BuzzFeed Life free of charge.