You can paint directly on your natural nail, or you can use pre-glued nails, which can make art much easier. Follow these instructions if you're going to use pre-glued nails.
Step 1: After using a clear base coat, paint your nails with two coats of pale pink nail polish.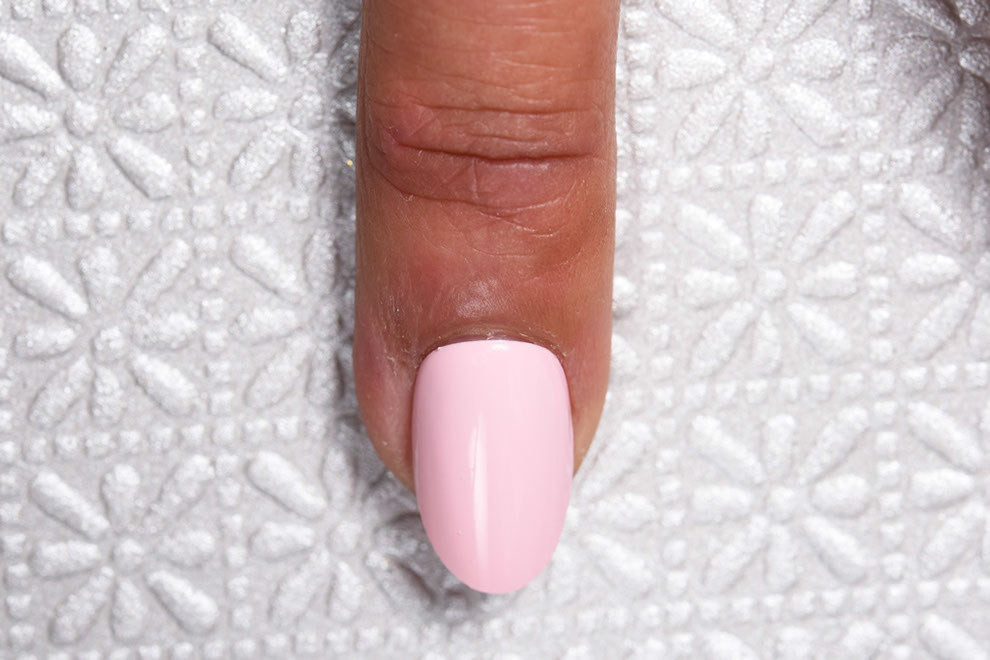 Step 2: Grab your white polish and hold the brush at the base of your nail. Swirl the brush out toward the left, right, and up toward the center to create three "petals."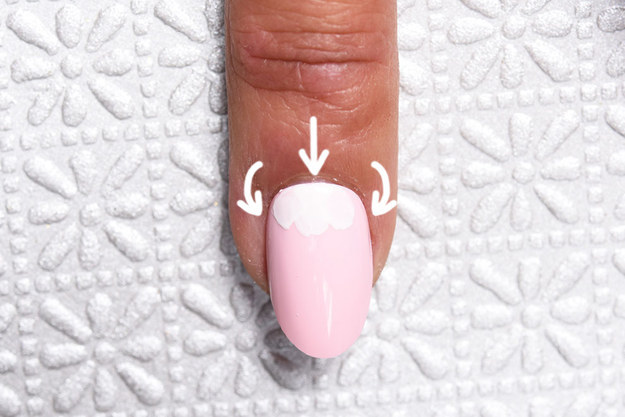 Step 3: Dip the ball tip of a bobby pin in purple polish and place the bobby pin at the center of the white "petals."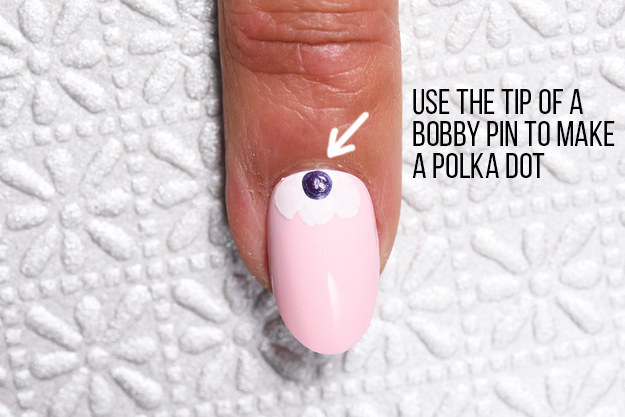 Step 4: Using the tip of the mechanical pencil, drag polish out from the center of the purple to create tiny lines.
Step 5: Show up holding a beautiful present at a bridal shower and have these Instagram-able nails.