Here's a makeup tutorial video by Ariana Grande. It has over 9,787,000 views on YouTube and could very well be the greatest makeup tutorial ever created.
When it comes to foundation, Ariana couldn't care less about a makeup sponge.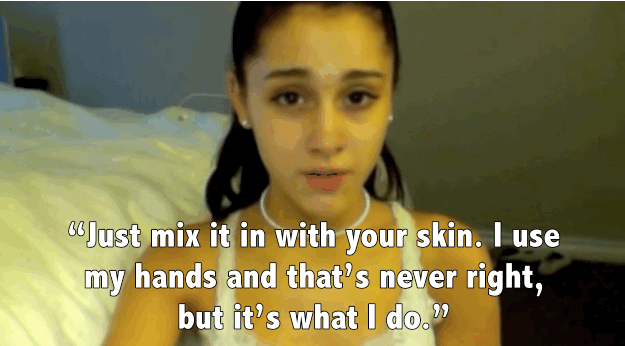 She even quotes YouTube Queen Jenna Marbles on the whole point of makeup.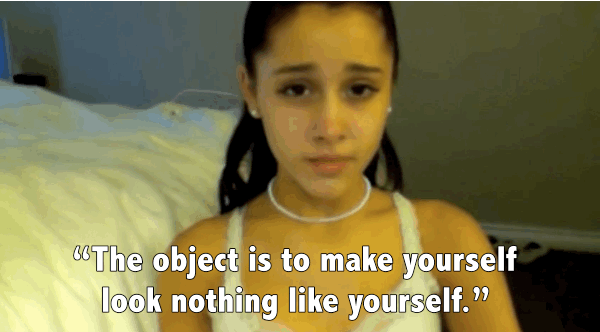 She understands the struggle of serious under eye bags.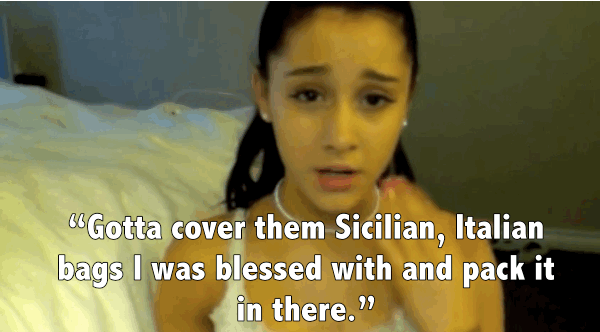 And she knows that when you're doing your makeup in the real world, you grab the closest piece of fabric to clean off your hands.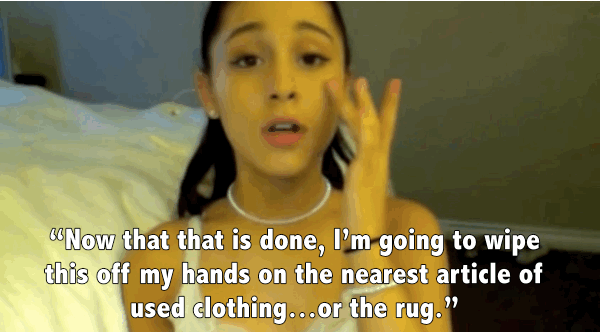 She knows the proper face shape to make while applying bronzer.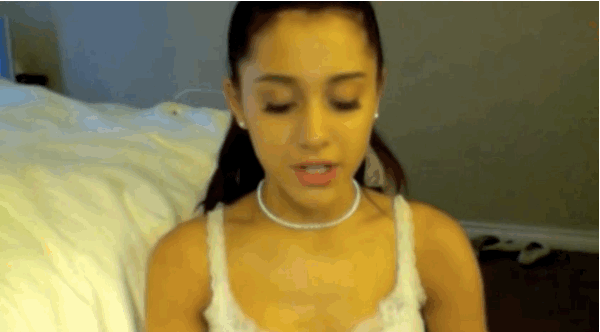 And she's all about smiling to locate the apples of her cheeks for blush.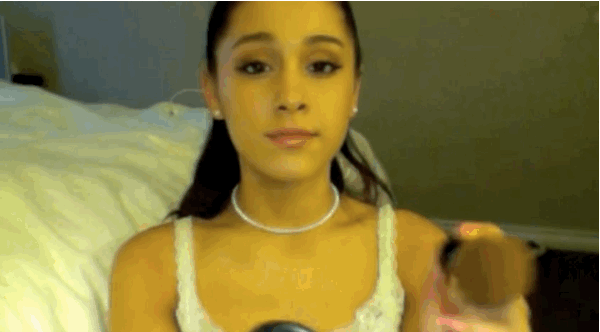 She deals with the same shimmery eyeshadow problems we all do.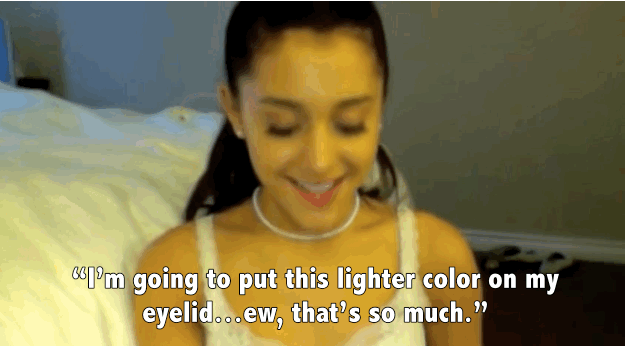 And she's all about those lazy girl beauty hacks.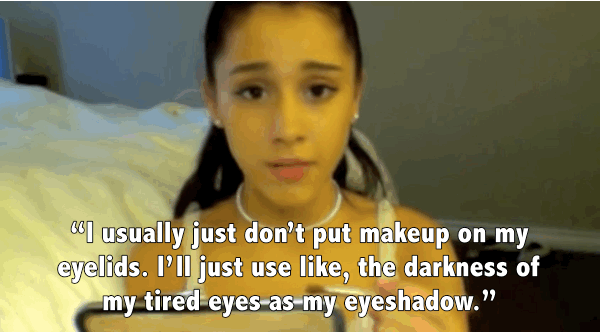 She's not immune to making a mess with her products.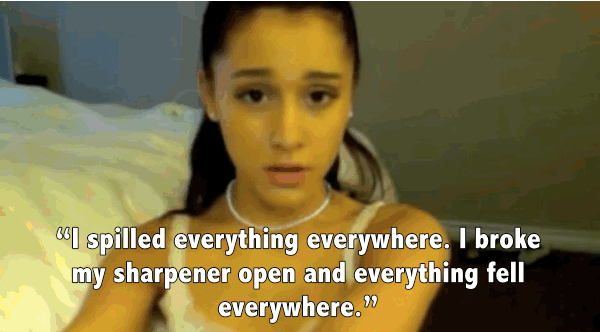 When it comes down to it, Ariana just does what she needs to do for her makeup to look good.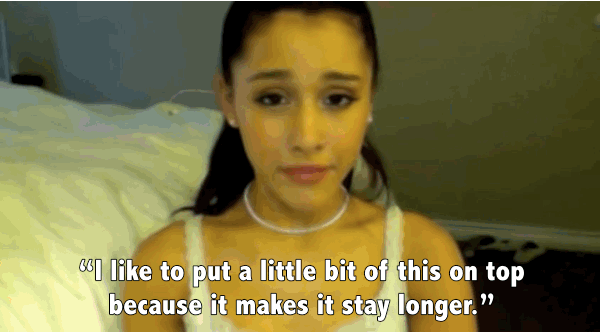 Celebrities. They're just like us.