1.
Try this badass, laser-cut, wooden T. rex.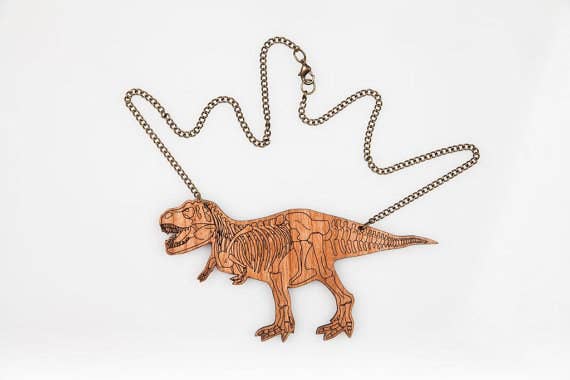 2.
Or maybe this Tyrannosaurus rex is more your speed.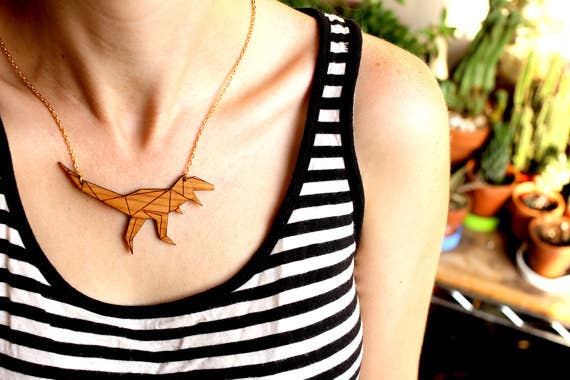 3.
Here's that triceratops necklace you always wanted!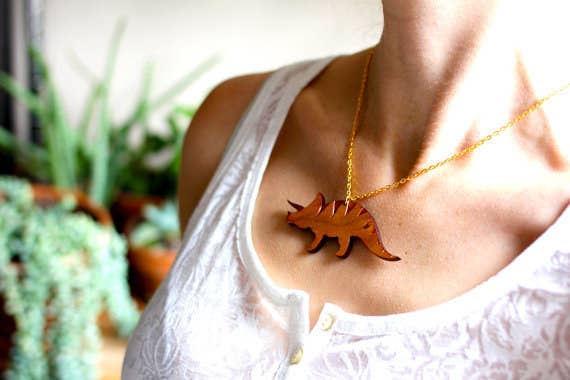 4.
Finally! A stegosaurus you can be proud to wear.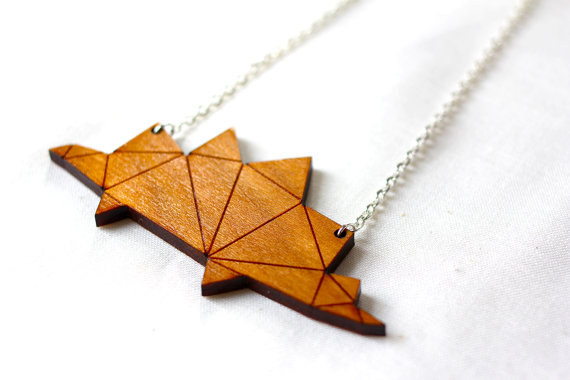 5.
Perhaps you're more of a plesiosaur person.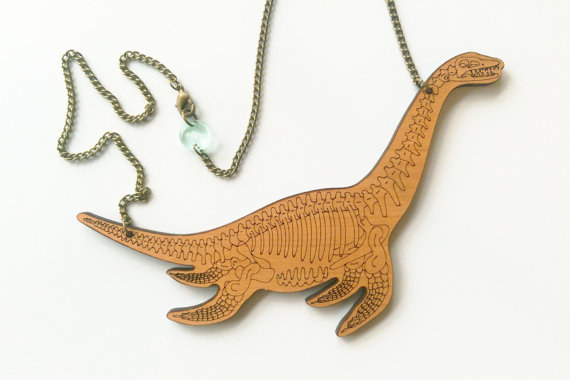 6.
Who wouldn't want this velociraptor running around their neck?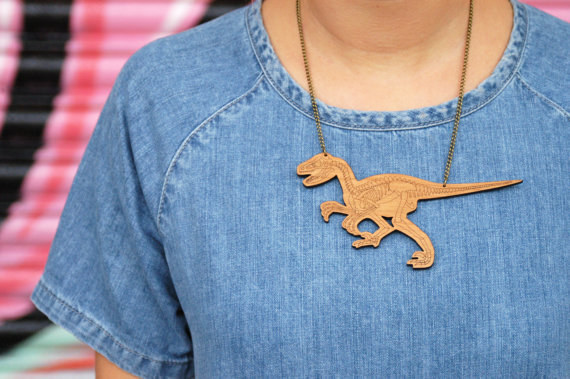 7.
Pterodactyl, anyone?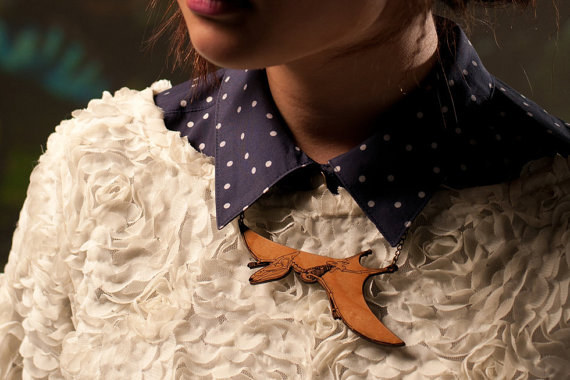 8.
This humorous dino is the conversation piece you've been searching for.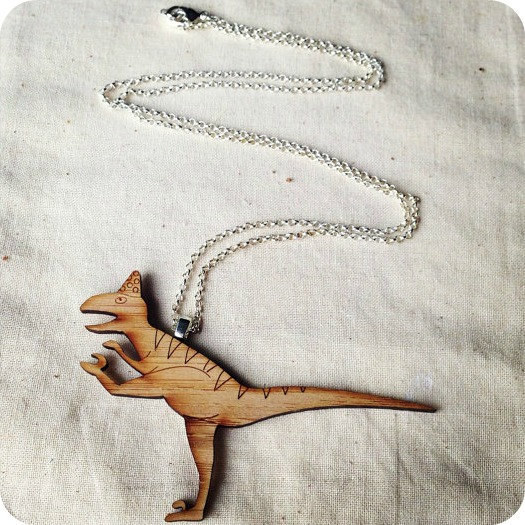 9.
This triceratops is a crowd-pleaser.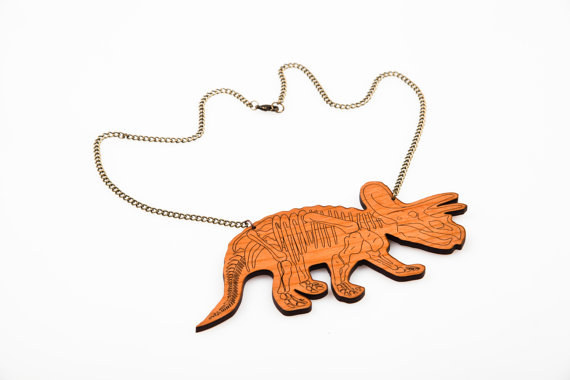 10.
Sometimes, your dinosaur necklace needs a dino friend!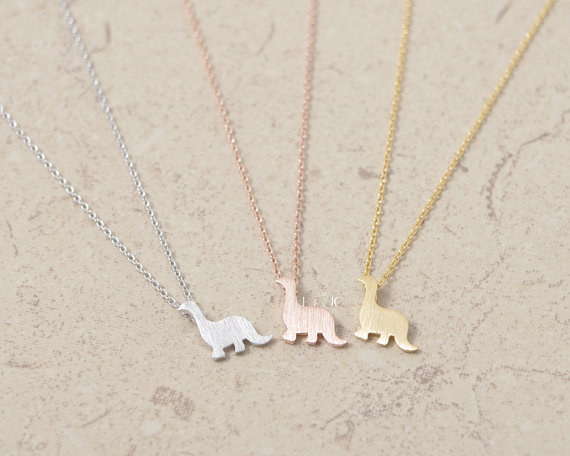 11.
These little guys belong together.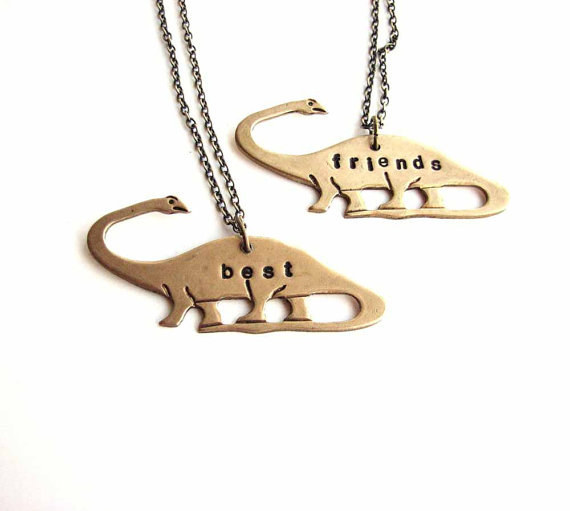 12.
Collect 'em all!
13.
Or keep it to a single statement piece, like this geometric-saurus.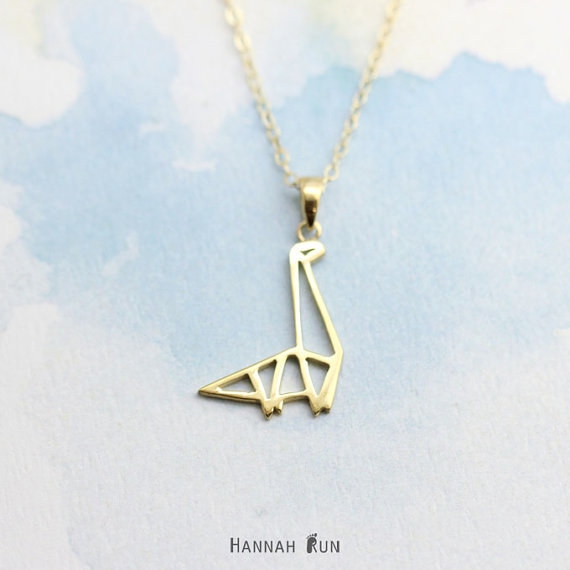 14.
Meet your new dime-sized dino.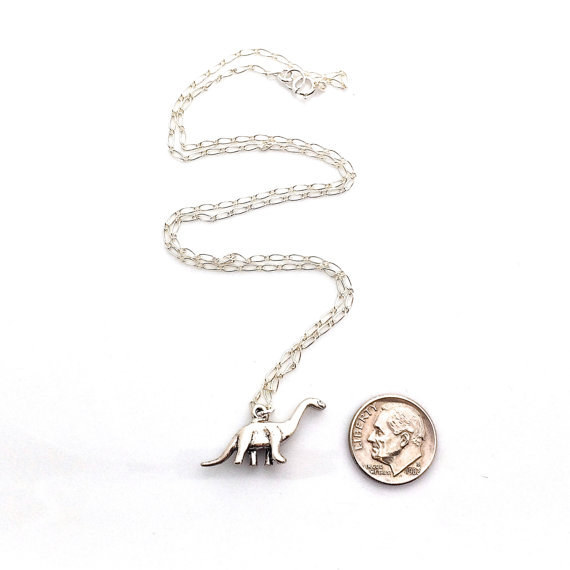 15.
Try these bones on for size.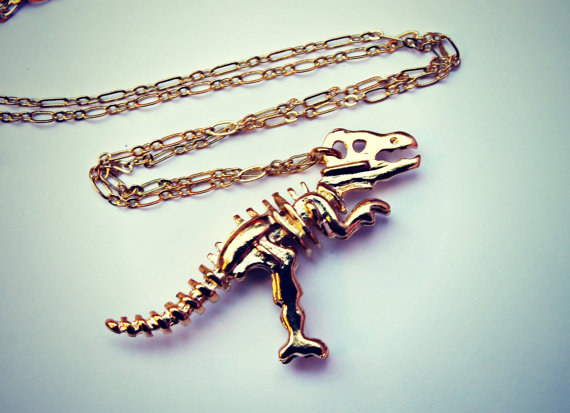 17.
This modern pterodactyl is the stuff dreams are made of.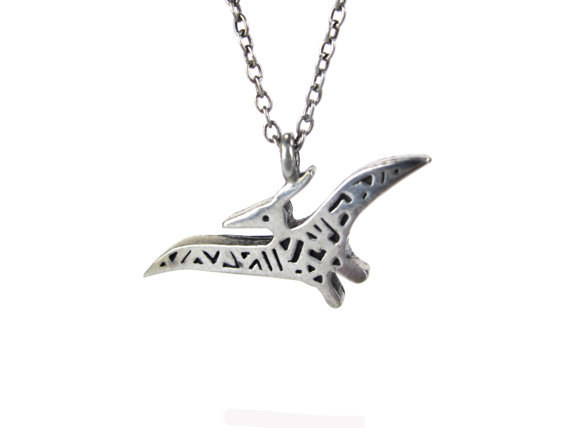 18.
You could go with this ~chic~ stamped necklace.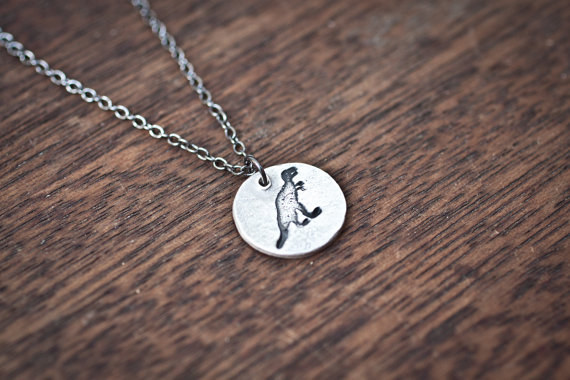 19.
Or keep things classy AF with this beret-wearing dino.