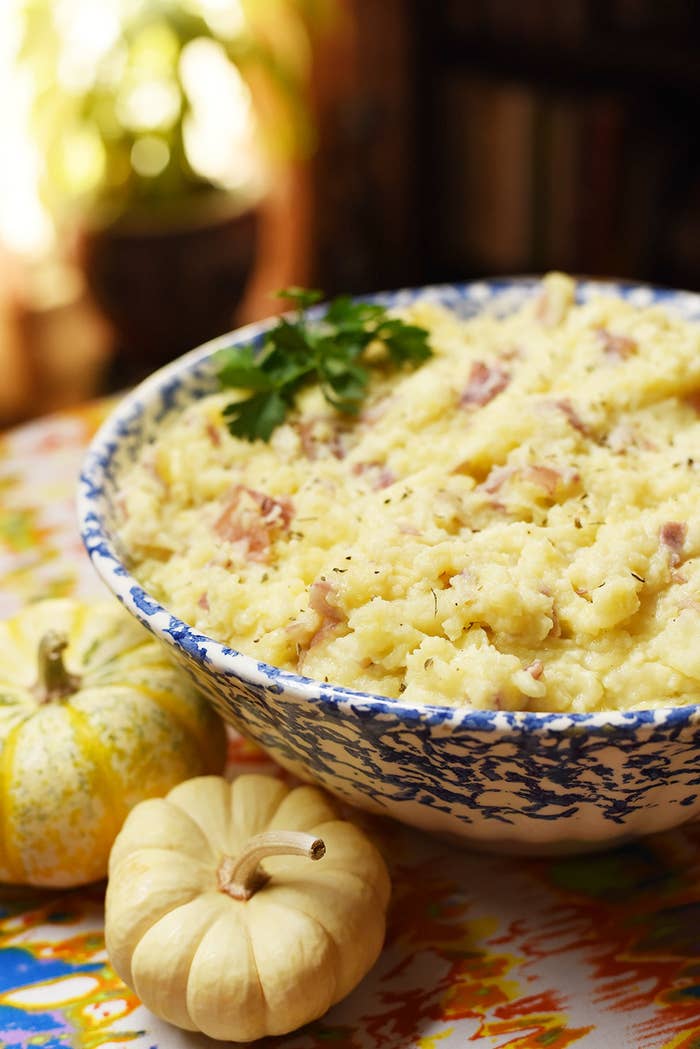 Roasted Garlic And Mary Jane Mashed Potatoes
Serves 10
INGREDIENTS
5 pounds unpeeled red potatoes, quartered
2 heads of garlic (I love garlic!)
1 1/2 cups of Cannabis Butter (click for recipe) (or mix of canna-butter and virgin butter)*, room temperature
5 ounces Romano cheese, grated
2 1/2 teaspoons salt
2 1/2 teaspoons dried oregano
*My Cannabis Butter is pretty potent: One cup of it can easily deliver 25-30 strong doses. So, I definitely cut my canna-butter down for this recipe – using 1/2 cup canna-butter and 1 cup virgin butter.
Special equipment:
Large pot
Aluminum foil
Potato masher and/or mixer
DIRECTIONS
1. Preheat oven to 375°F.
2. Cover quartered potatoes with 1" of cold water in a large pot. Cook on high until tender but still firm, approximately 45 minutes.
3. While potatoes are cooking, slice top portion off of heads of garlic and remove excess papery skin.
4. Drizzle garlic with olive oil.
5. Wrap garlic tightly in foil and bake for 35 minutes.
6. Let garlic cool slightly then press on the bottom of the garlic clove to push it out of its paper. Set mushy cloves aside.
7. Drain the potatoes.
8. Stir in butter, cheese, roasted garlic, salt and oregano.
9. Mash with a potato masher or mixer.