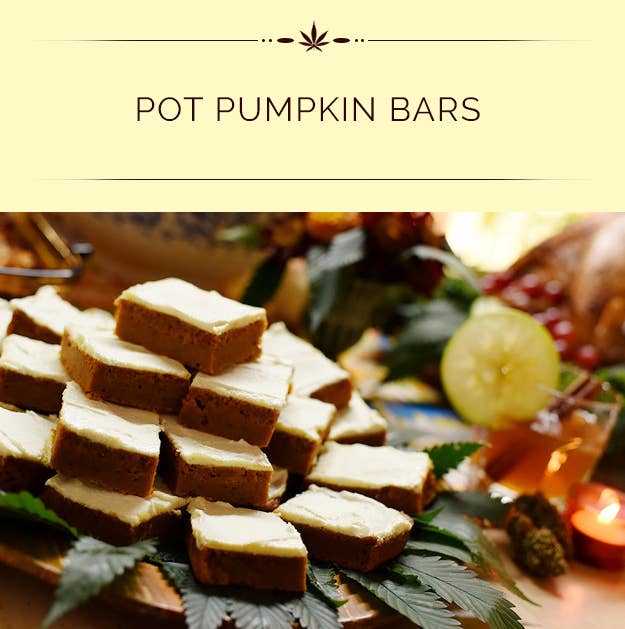 Pot Pumpkin Bars
Serves 10 - 12
INGREDIENTS
For the bars
2/3 cup white sugar
2/3 cup packed brown sugar
1 cup Cannabis Oil (or your preferred mixture of Cannabis Oil and virgin oil) (click for recipe)
3 eggs
1 30-ounce can pumpkin puree
2 cups flour
2 teaspoons baking powder
1 teaspoon baking soda
2 teaspoons ground cinnamon
2 teaspoons ground ginger
1 teaspoon ground clove
1/2 teaspoon salt
*Depending on the strength of your Cannabis Oil, this could end up being a very potent dessert. Consider cutting the amount of Cannabis Oil and replacing with virgin oil (or even applesauce will work) to reduce the strength.
For frosting
4 tablespoons Cannabis Butter, room temperature
4 ounces regular or low-fat cream cheese, room temperature
1 cup powdered sugar, sifted
1/2 teaspoon vanilla extract

Equipment:
Medium size bowl
Electric mixer
10x15 inch pan
DIRECTIONS
For pumpkin bars
1. Preheat oven to 350°F.
2. In a medium bowl, mix the sugars and Cannabis Oil.
3. Add eggs one at a time and continue to mix well. Add the pumpkin puree and mix well.
4. In a separate bowl, sift together flour, baking powder, baking soda, cinnamon, ginger, clove and salt.
5. Add flour mixture to pumpkin mixture slowly, small amounts at a time.
6. Spread the batter evenly into a greased 10x15 pan. Bake for 25-30 minutes in pre-heated oven or until a toothpick inserted in the center comes out clean. Cool before frosting.
7. Spread frosting evenly on top of cooled bars. Cut into squares.
For frosting
1. In a medium bowl, cream together the Cannabis Butter and cream cheese until smooth.
2. Add the vanilla extract and continue mixing.
3. Gradually add powdered sugar and continue mixing until blended.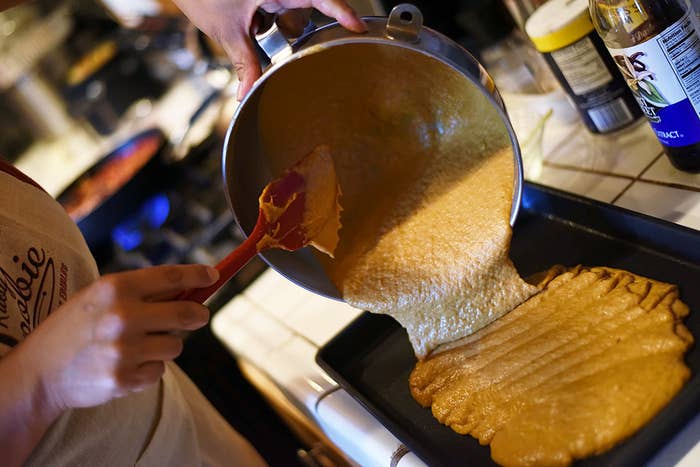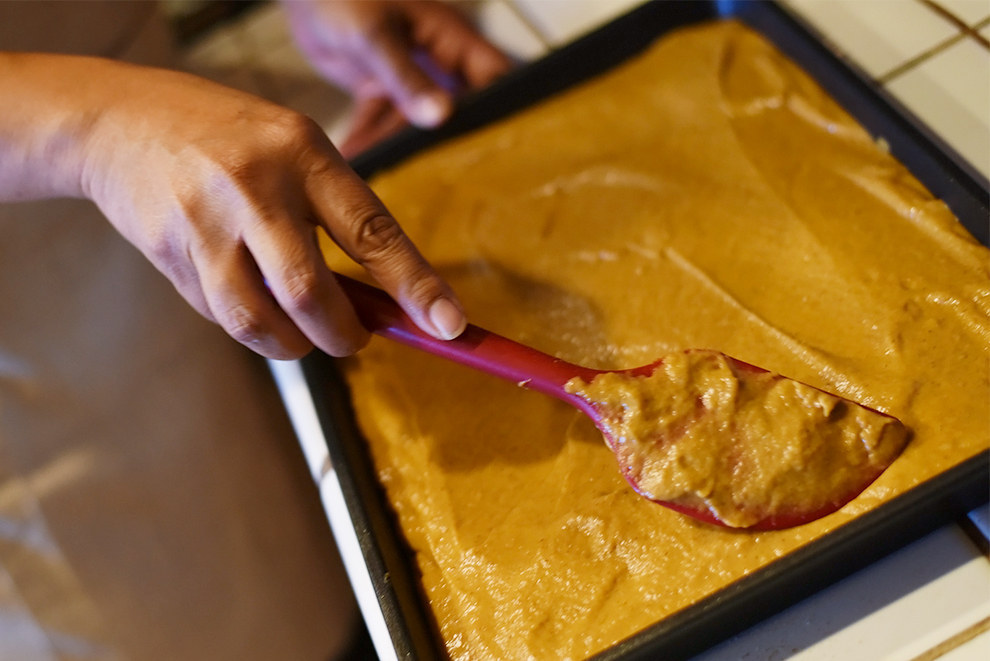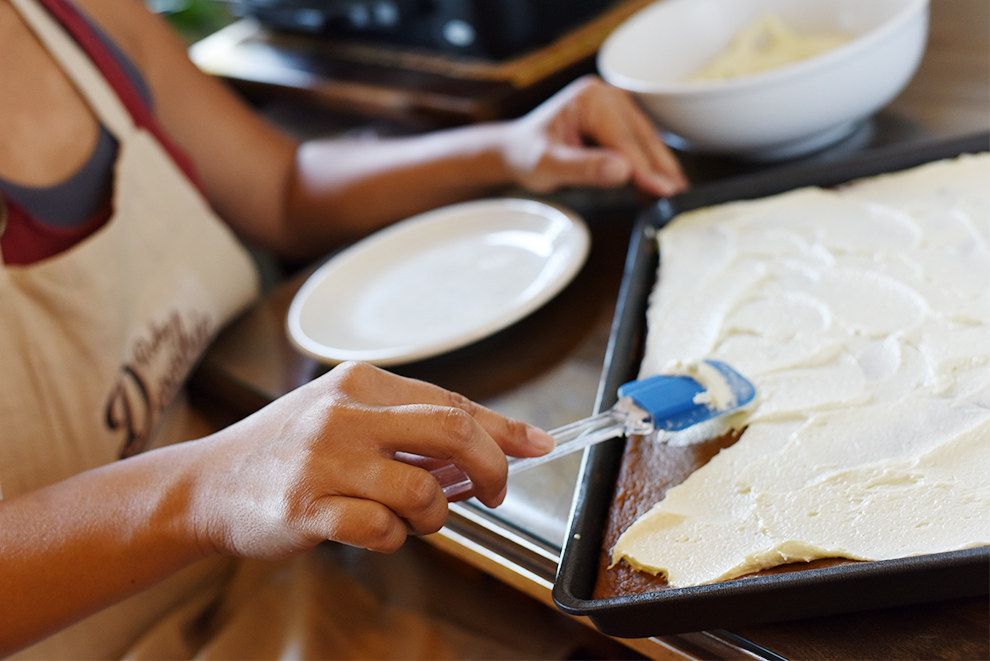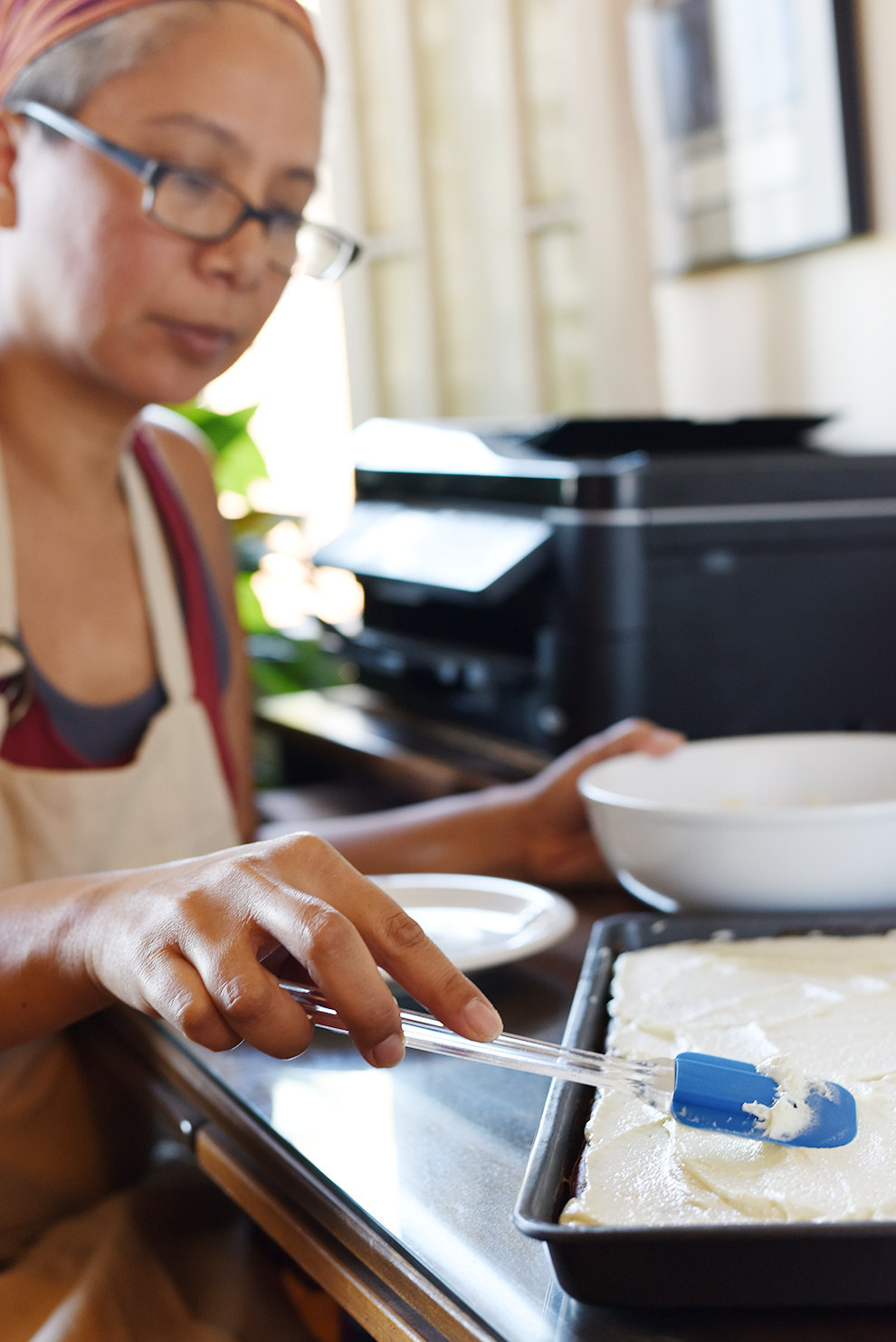 Click here to make Cannabis-Infused oil used in this recipe.