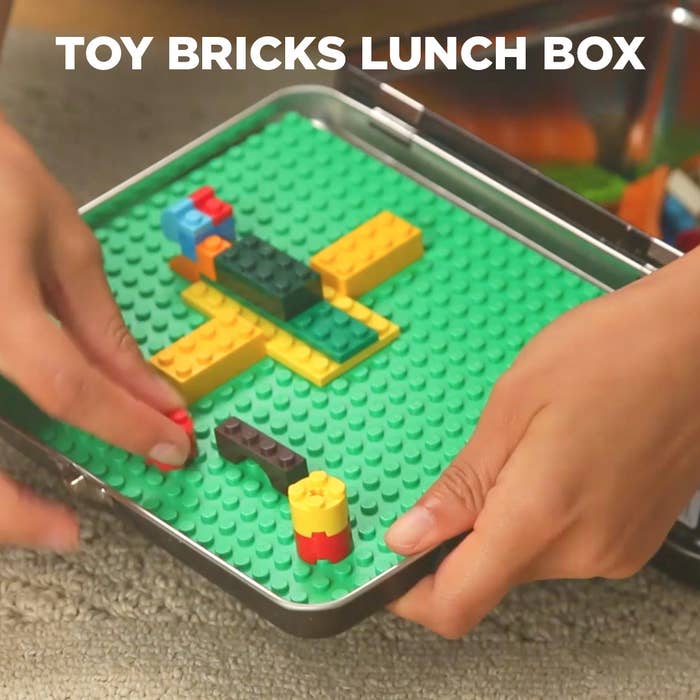 What you need:
· Metal lunch box
· Building block base board
· Permanent marker
· Razor blade
· Ruler
· Velcro adhesive squares
· Toy building blocks
Instructions:
1. Measure the base board to the size of the lunch box lid and mark with a permanent marker.
2. Use a blade and ruler to perforate where you would like to cut, then snap off the excess.
3. Use Velcro squares to adhere the baseboard to the lid of the lunch box.
4. Fill the lunch box with building blocks.