I Made Over A Strangers' Bedroom Based On Their Instagram
Like HGTV, but creepier.
I make a lot of videos here at BuzzFeed and most of them involve room makeovers.
This time, I decided to makeover a bedroom based on someone's Instagram account.
Christina Lan's Instagram account was SO cool that I had to pick her!
So Christina left me the key to her apartment and it was time to start the makeover!
Here are some of the things I did to bring Christina's Instagram to life...
The most obvious take away from Christina's feed was the color scheme. She had a lot of oranges and magentas with some lavender and blue accents.
Her Instagram bio was "the astrologist you didn't ask for." I decided to incorporate some subtle astrology accents as well.

When I saw this holographic mirror and this crescent moon planter I knew I had to get them!
One of my favorite parts of the room was this grid organizer that I used to display some cool cards and prints she had lying around.
I could tell from her posts that she is a girl on the go! To keep her organized I got this adorable key holder that says "stay a while"
And finally, I printed some of Christina's coolest Instagram pictures to quite *literally* bring her digital style into the room.
After all that reorganizing and redecorating, here is the final transformation!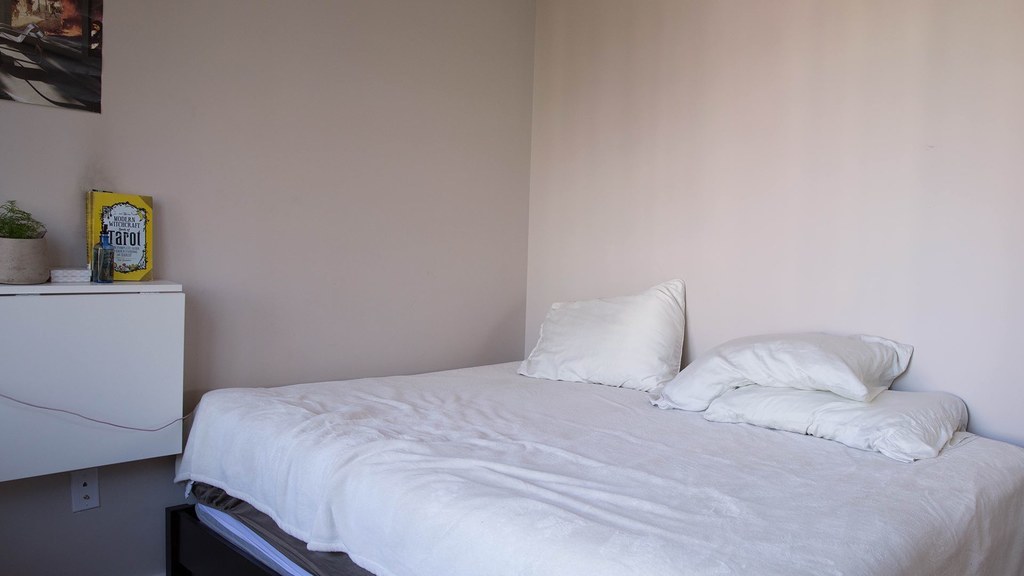 Christina was really excited about her new room and I was really excited about my new friend!
If you have a room that needs a makeover, send me your Instagram handle! I might be creeping around for my next makeover subject...