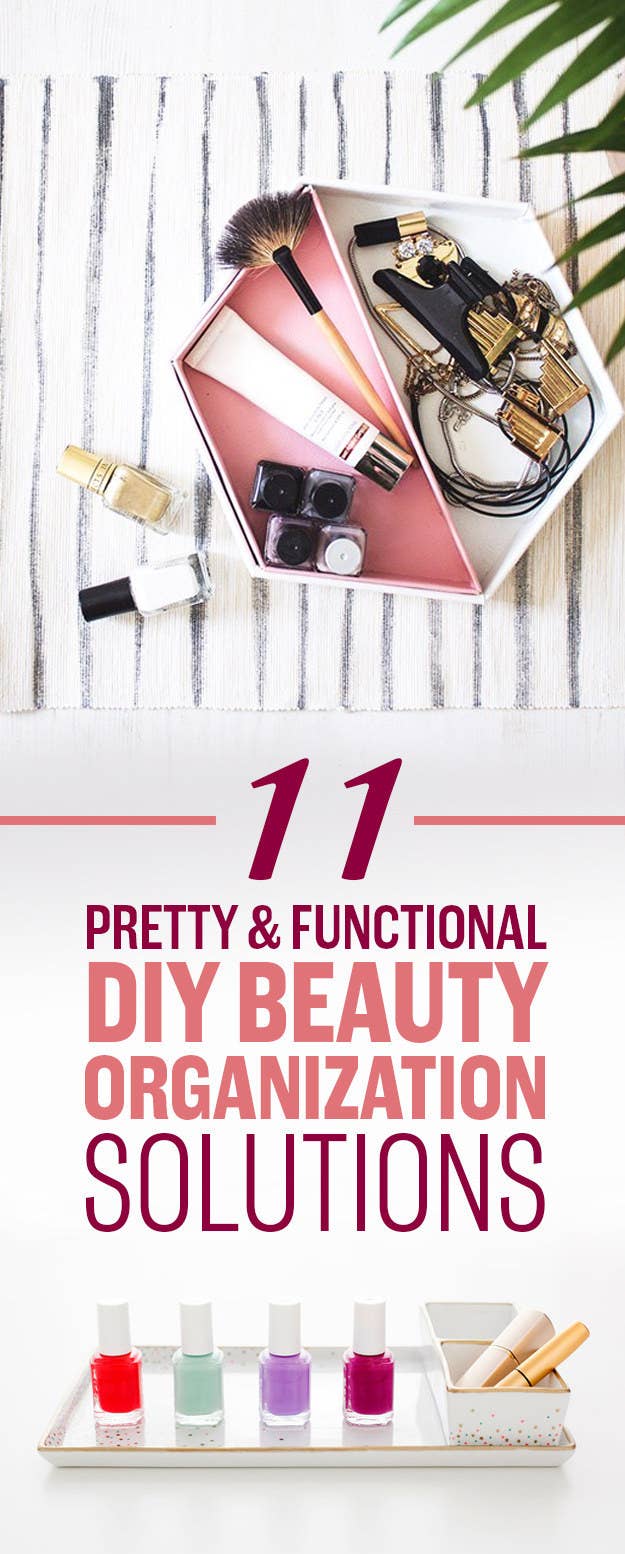 1.
Keep your brushes orderly and clean with this super easy and stylish leather brush holder.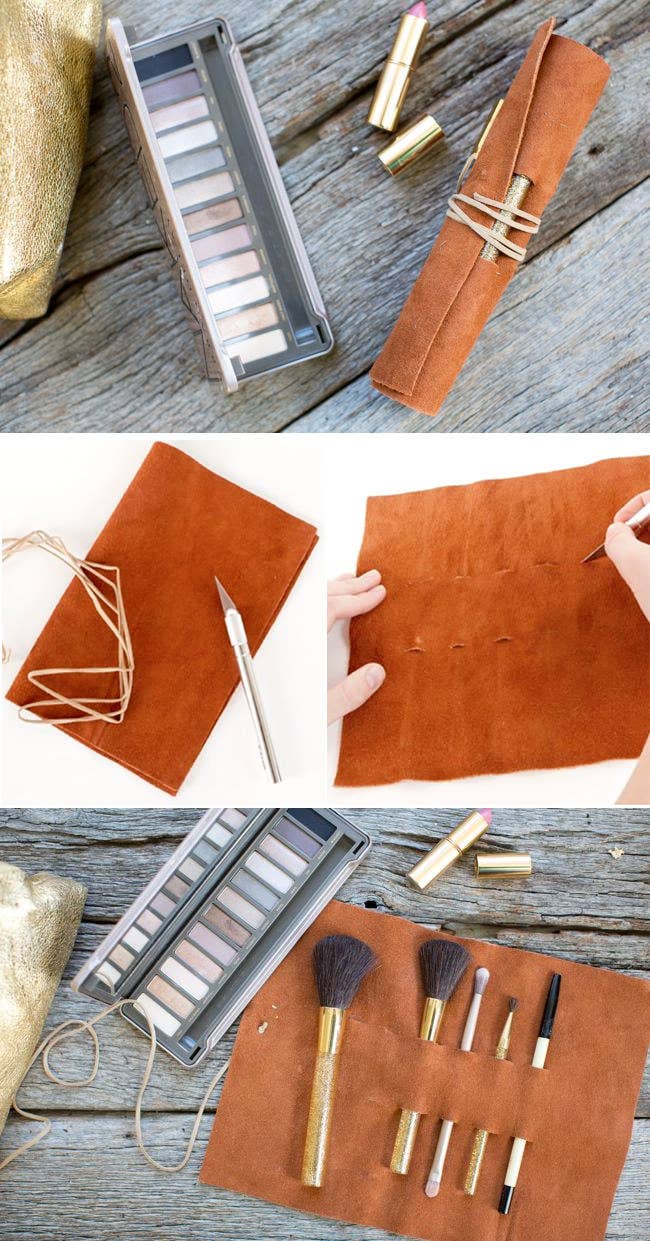 2.
Get super organized with an over-the-door shoe rack that's labeled to perfection.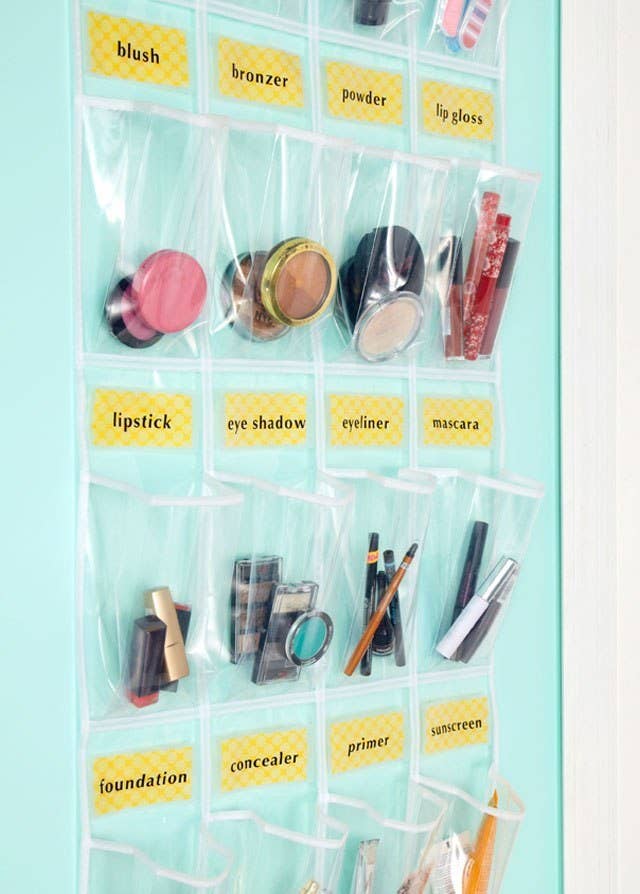 3.
A magazine rack can be the solution to all your tangled hot tool problems.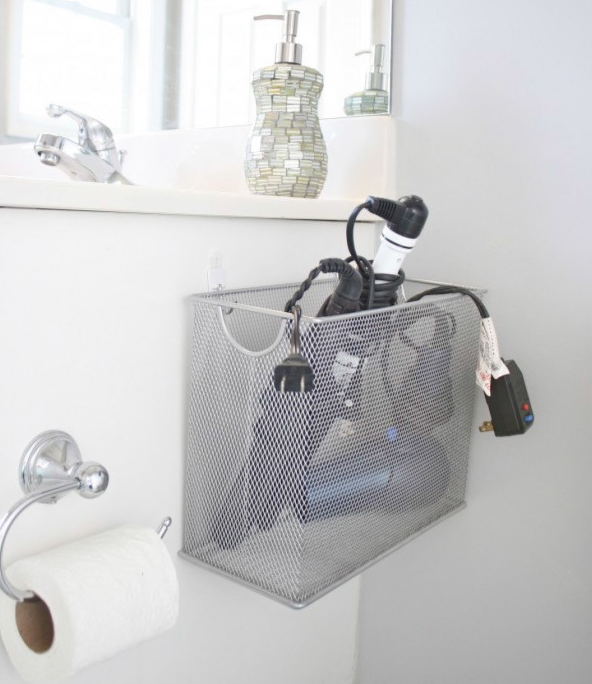 4.
Add little magnet strips to the back of your makeup and create this awesome makeup magnet board.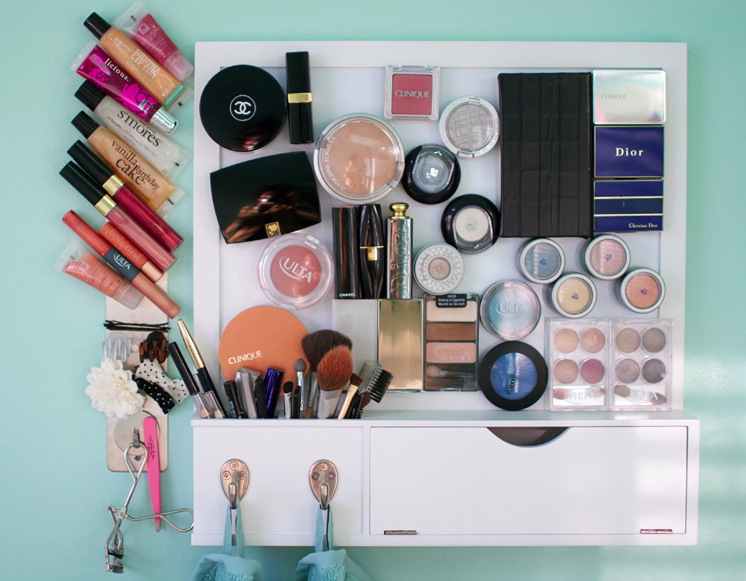 5.
Hang some metallic jars with colorful twine to free up space on your vanity.
6.
Stack and glue empty candle jars for a perfect organization system.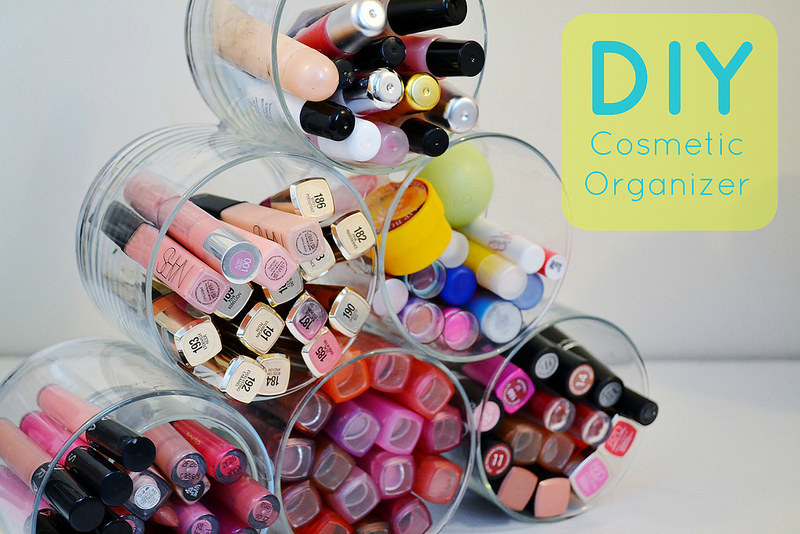 7.
Give old jars a paint job and add a knob to the lid for a colorful way to keep your necessities in place.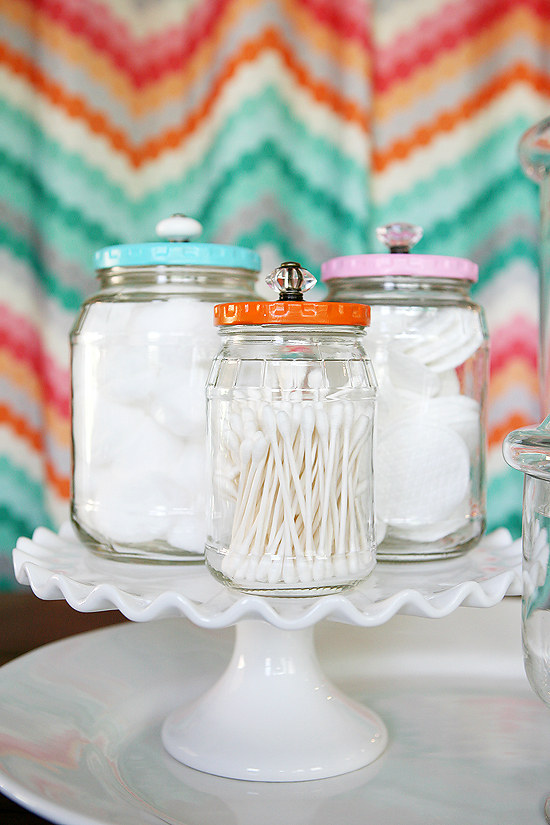 8.
Dedicate a space to your lip products with this cute copper pipe solution.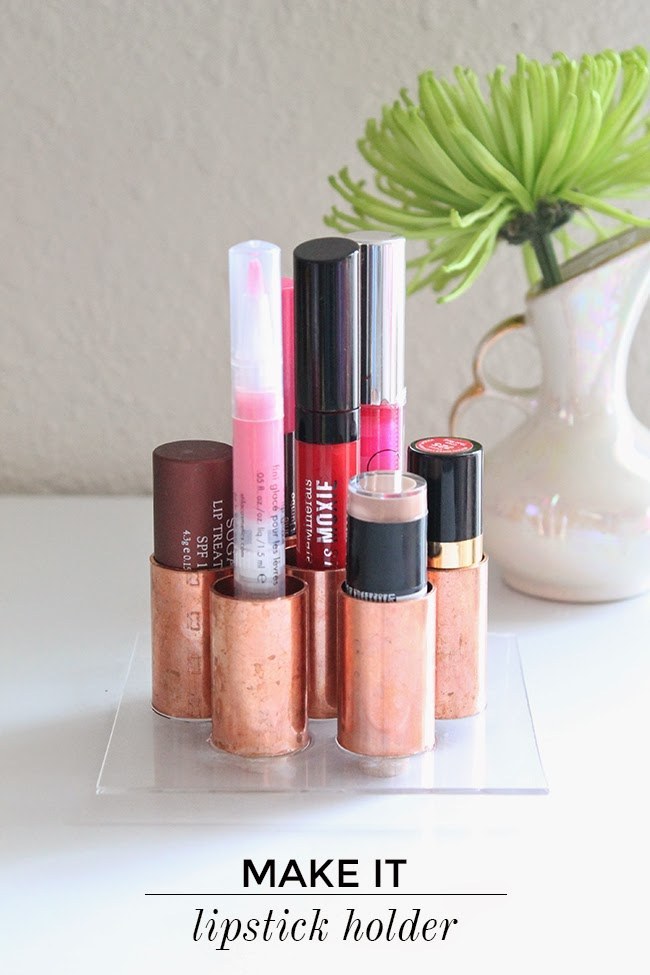 9.
Make a landing pad for all your most used items with these geometric trays.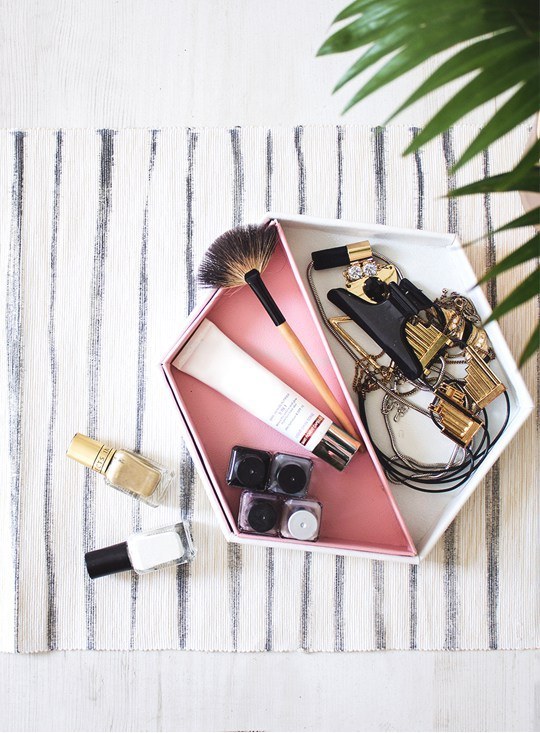 10.
An adhesive magnet strip can keep all your metal necessities in one, easy-to-reach place.
11.
Make use of vertical space with this spinning storage system.
12.
Add some little lashes to your jars so they can be as pretty as you are.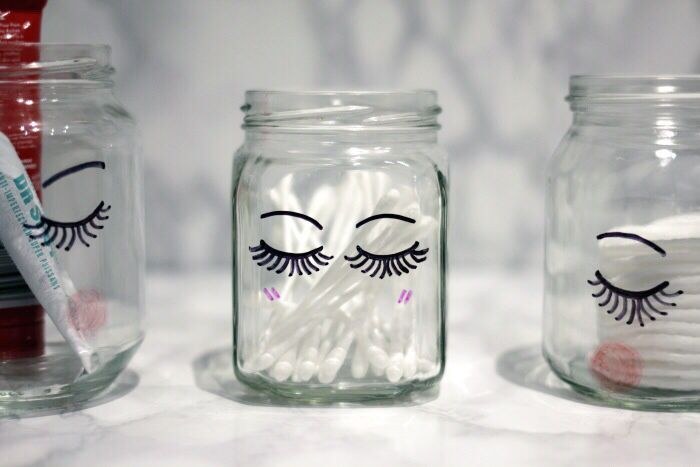 13.
Create this simple speckled tray for your most used items.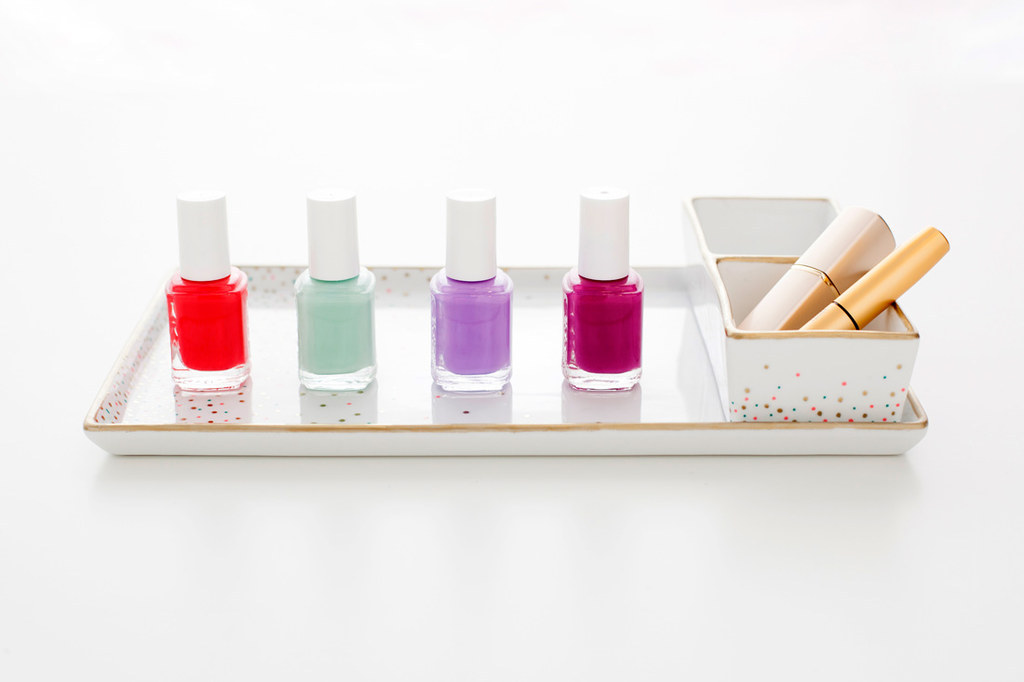 14.
Keep your perfumes together on this divine dresser tray.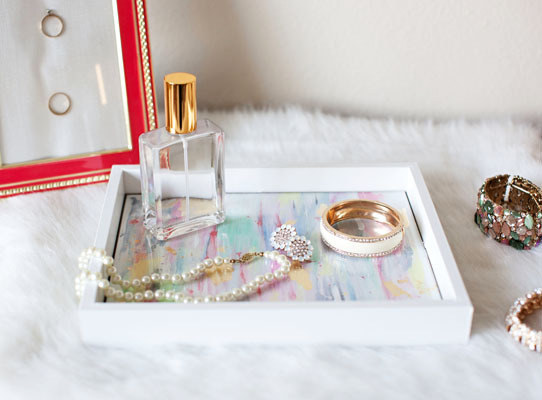 15.
Paint mason jars to keep your countertop cute and in order.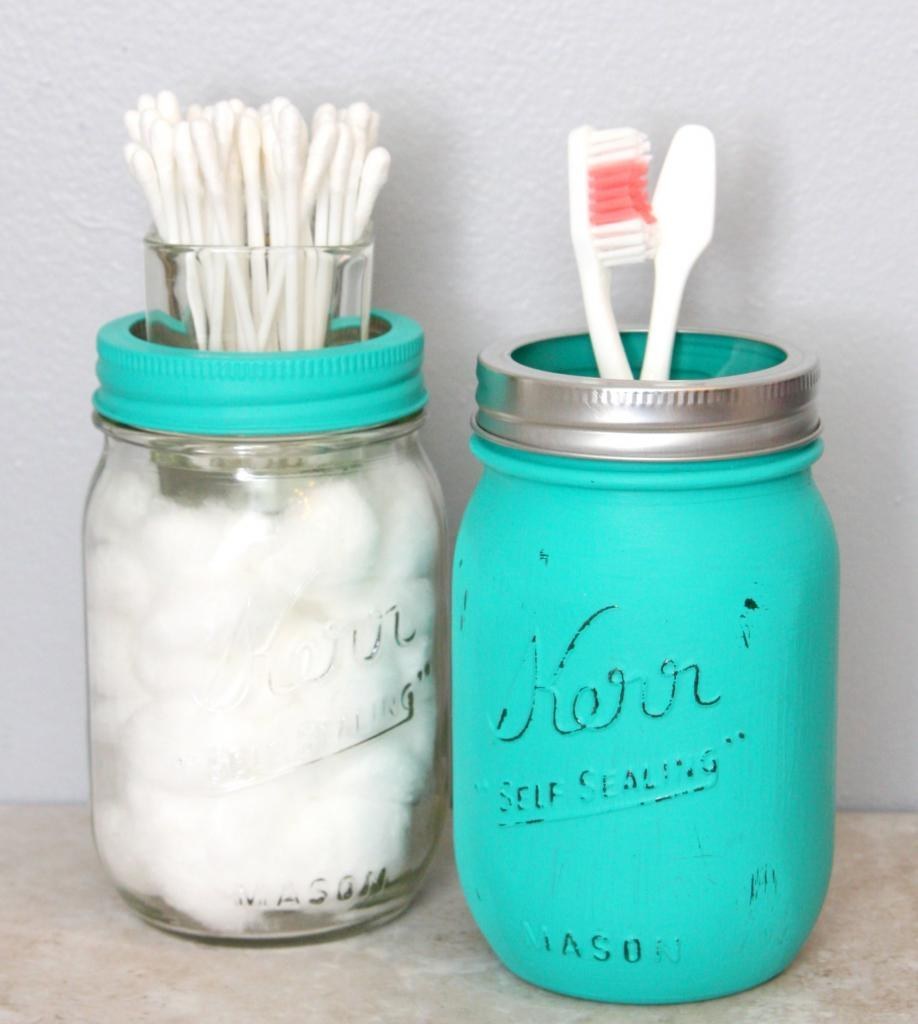 16.
For when you're on-the-go, this makeup pouch will serve as the perfect organization buddy and a friendly reminder.