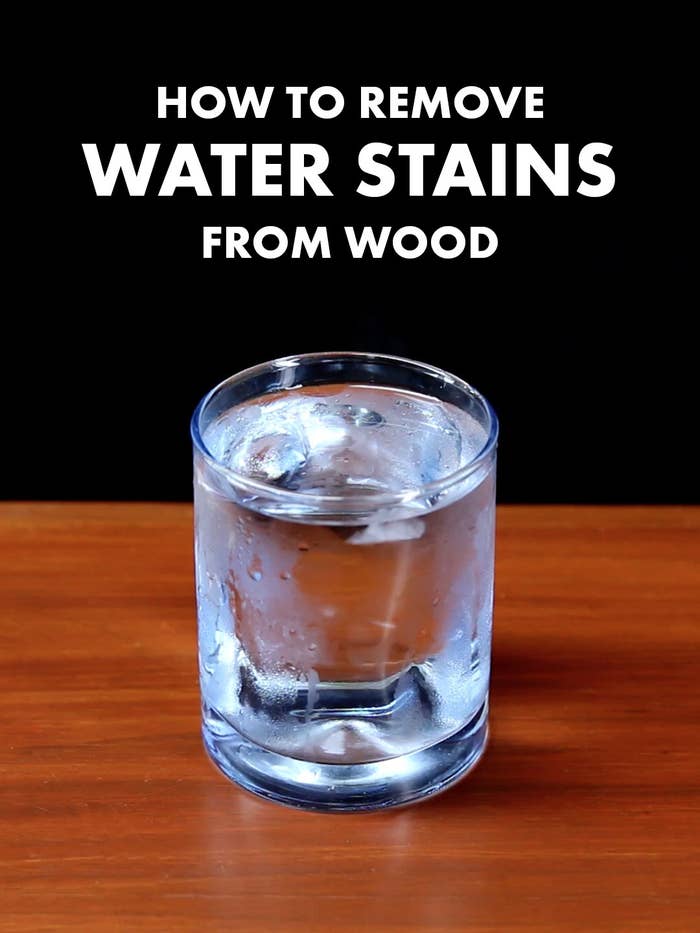 What you need:
Mayonnaise
Paper towel
Hair dryer
Instructions:
1. Spread a thin layer of mayonnaise onto a paper towel.
2. Fold the paper towel in half so that the mayo is on the inside of the fold.
3. Place the folded paper towel onto of the water stain.
4. Heat with a hair dryer for about 1 minute.
5. Remove the paper towel and wipe away any residue.