I Stayed At A Hostel In The Middle Of The Ocean — Here's What Happened
A whole new travel experience.
Hi! My name is Arielle, and I am currently doing a program called Remote Year. That means I'm working remote while traveling abroad, writing about all the cool places I see in South America.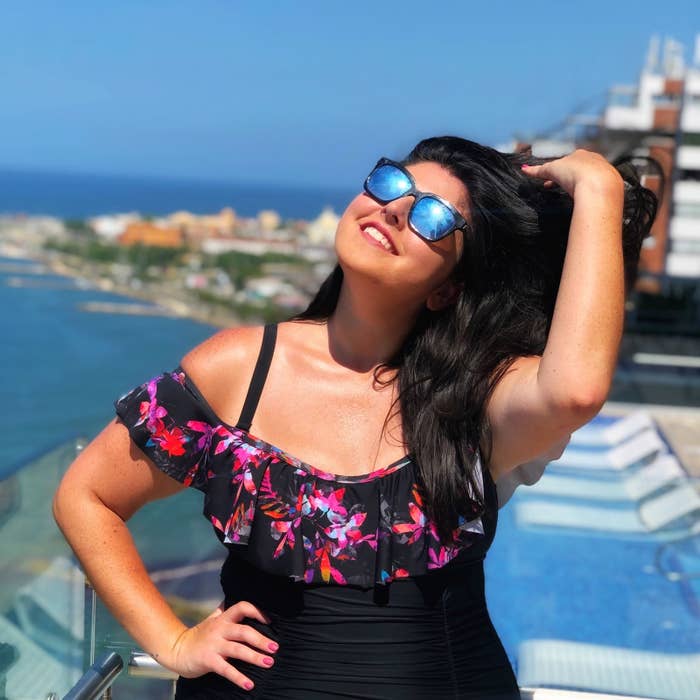 I spent a week in Cartagena, Colombia, and while planning my trip, came across a hostel called Casa en el Agua.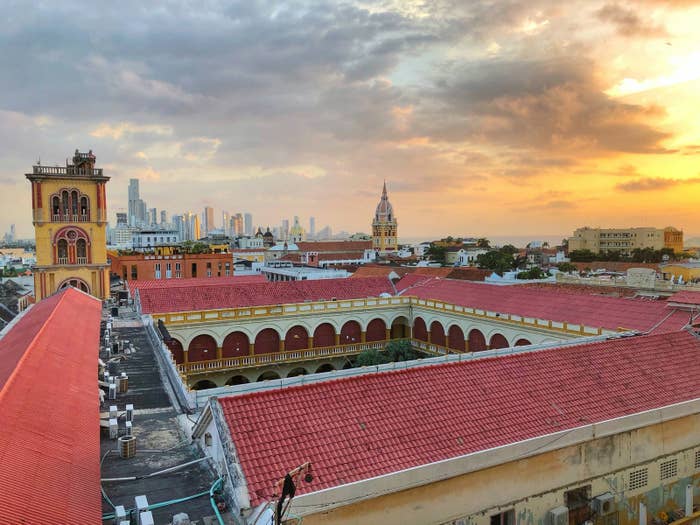 Due to popular demand, they start taking reservations 60 days out. Most people in my Remote Year group decided to go, so we reserved as soon as possible.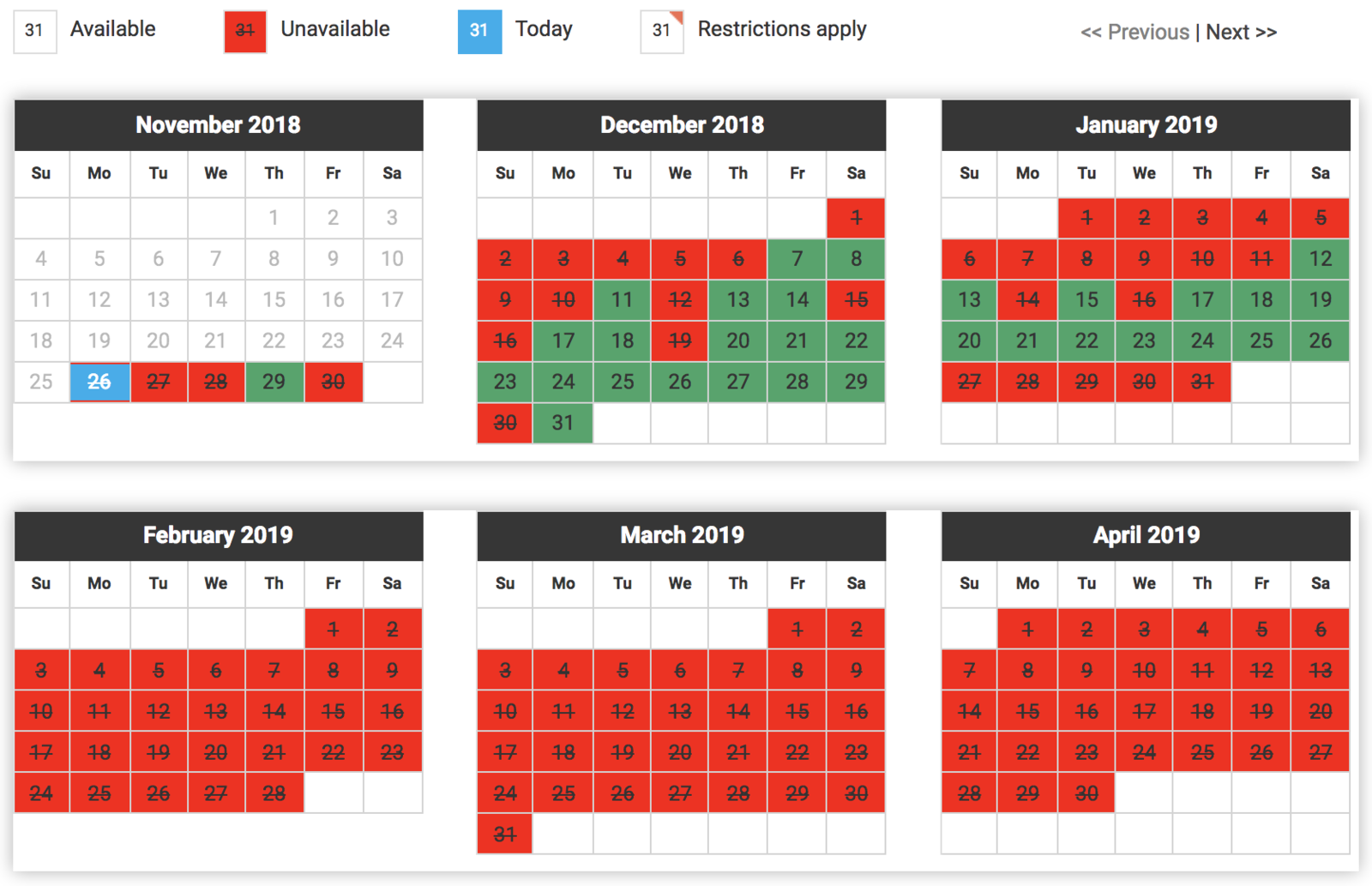 So, how do you get there? Casa en el Agua is a two-hour boat ride from Cartagena. It's not a day trip, you've got to sleep at the hostel at least one night.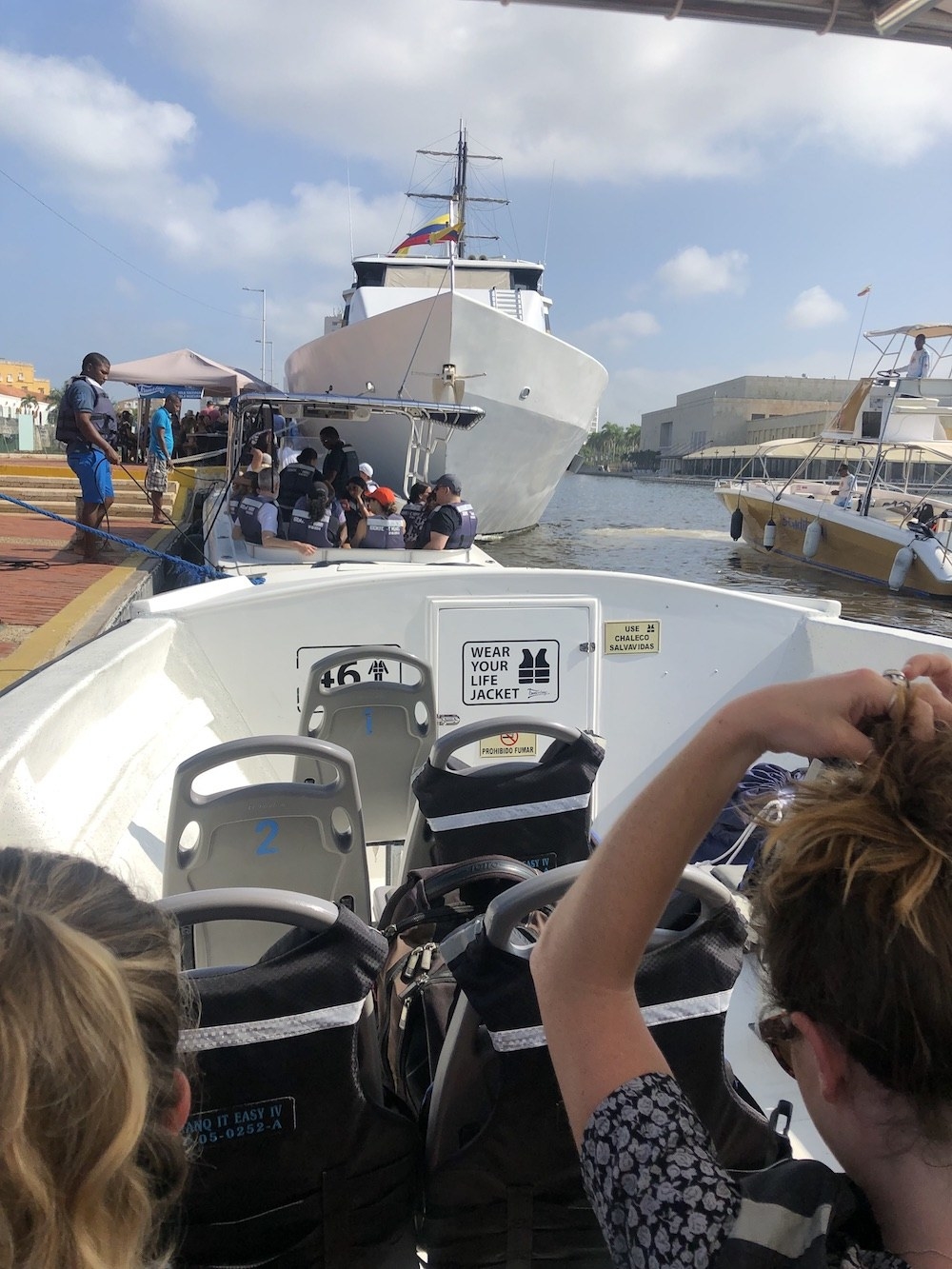 And your options are toughing it out on a hammock...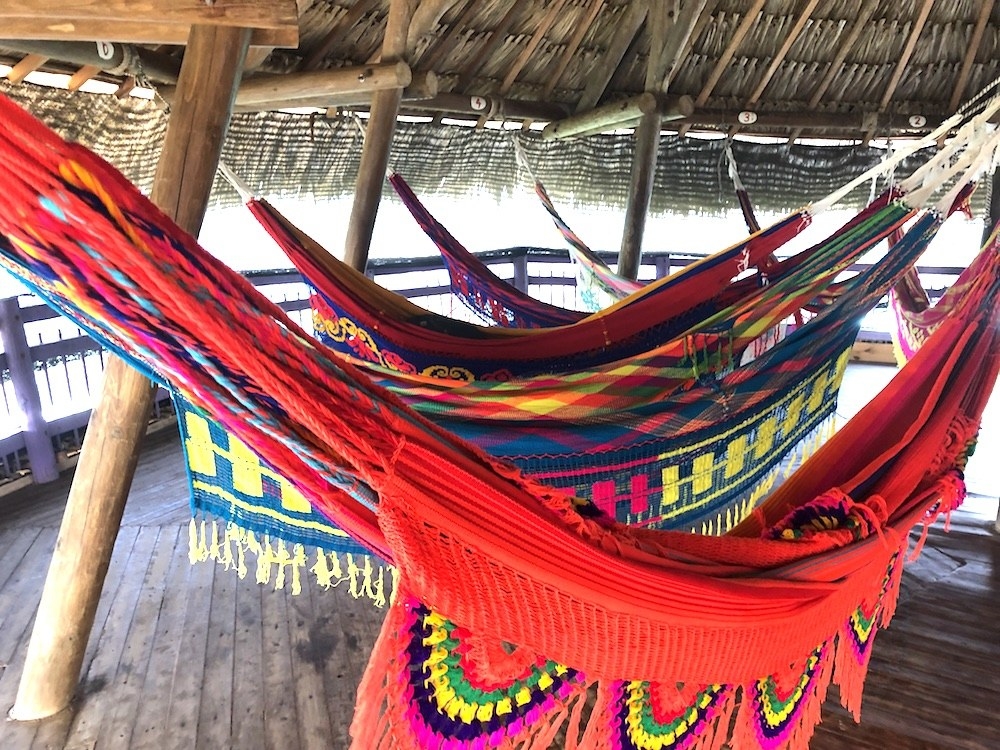 ...or sleeping on a bed.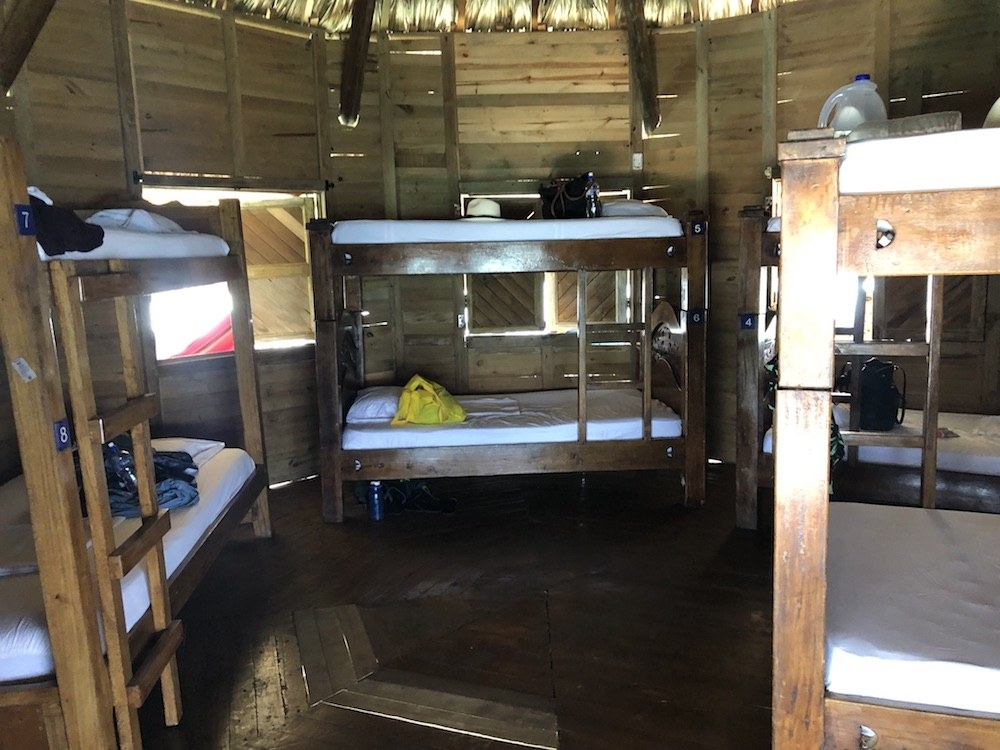 Once you get there, you check in (don't forget your passport and Colombian cash!!) and you'll choose your lunch options and get a tour of the hostel.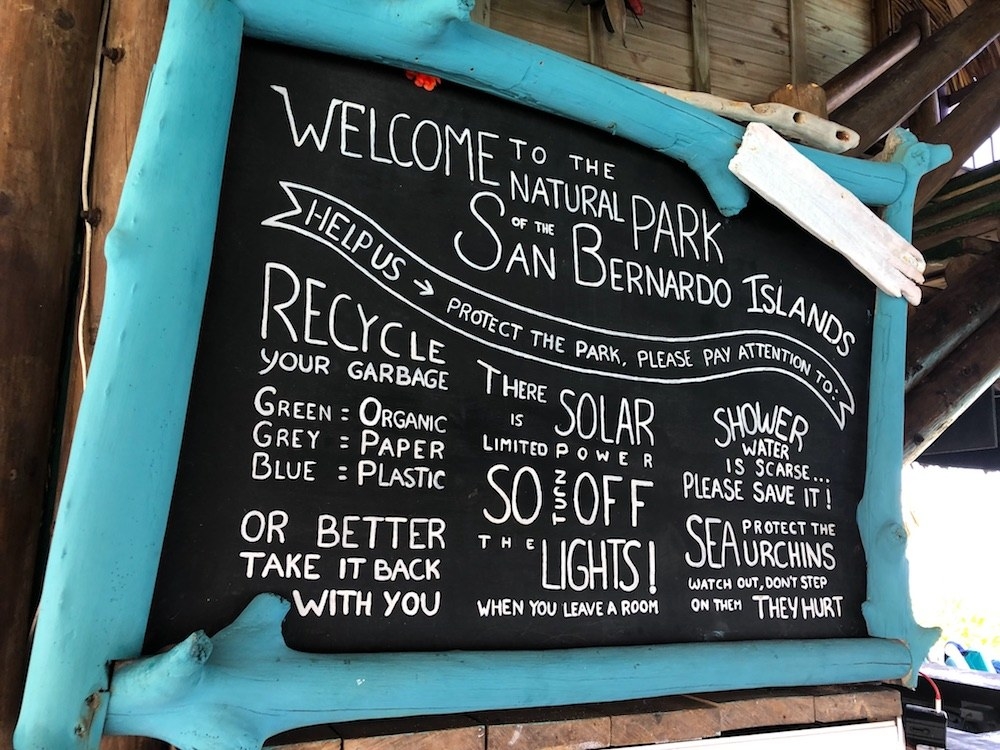 And you MIGHT panic about the bathroom and bucket shower situation. It's not pretty, but you're at a house in the middle of the ocean, so...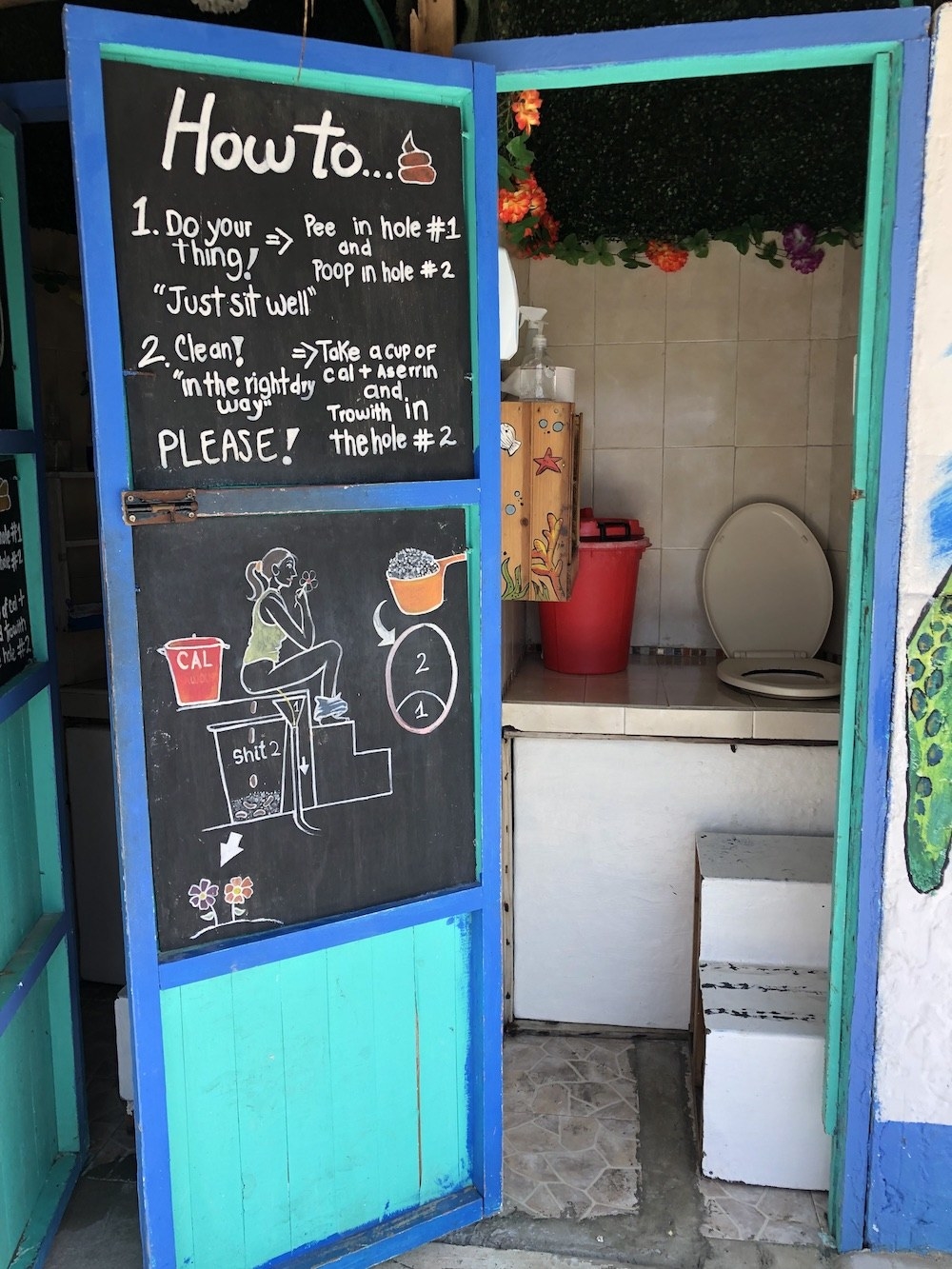 For food and drinks, the hostel makes lunch and dinner (at a cost) and free breakfast in the mornings. You can bring your own food and snacks though if you need it!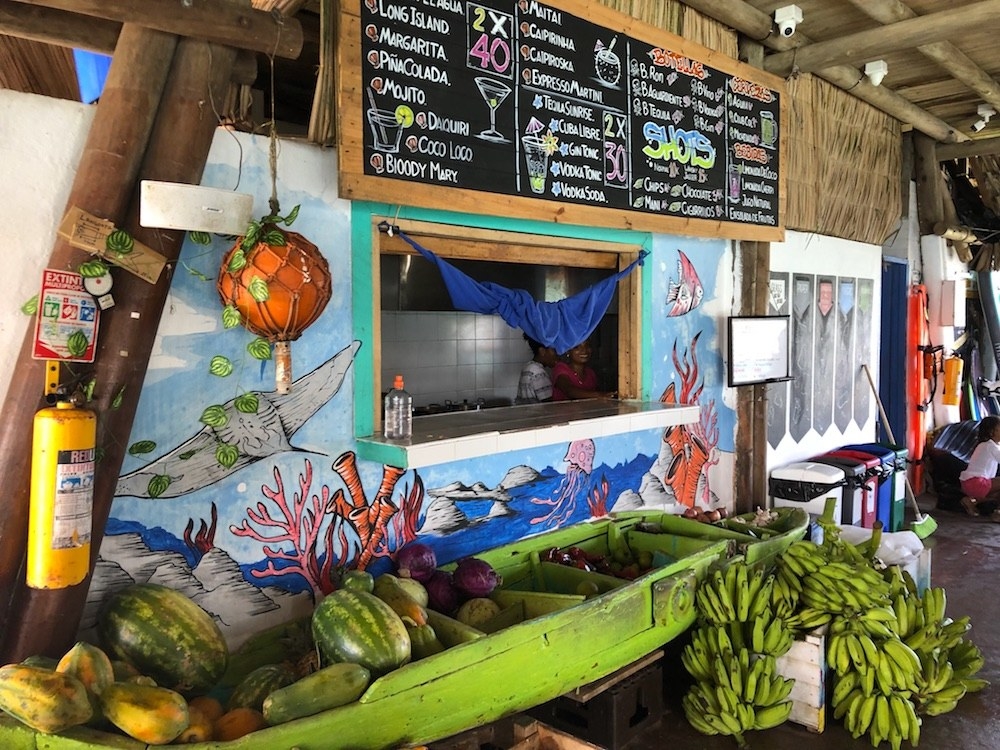 For lunch and dinner, the staff catches fish and other sea creatures. You can choose a veggie option as well if that isn't for you.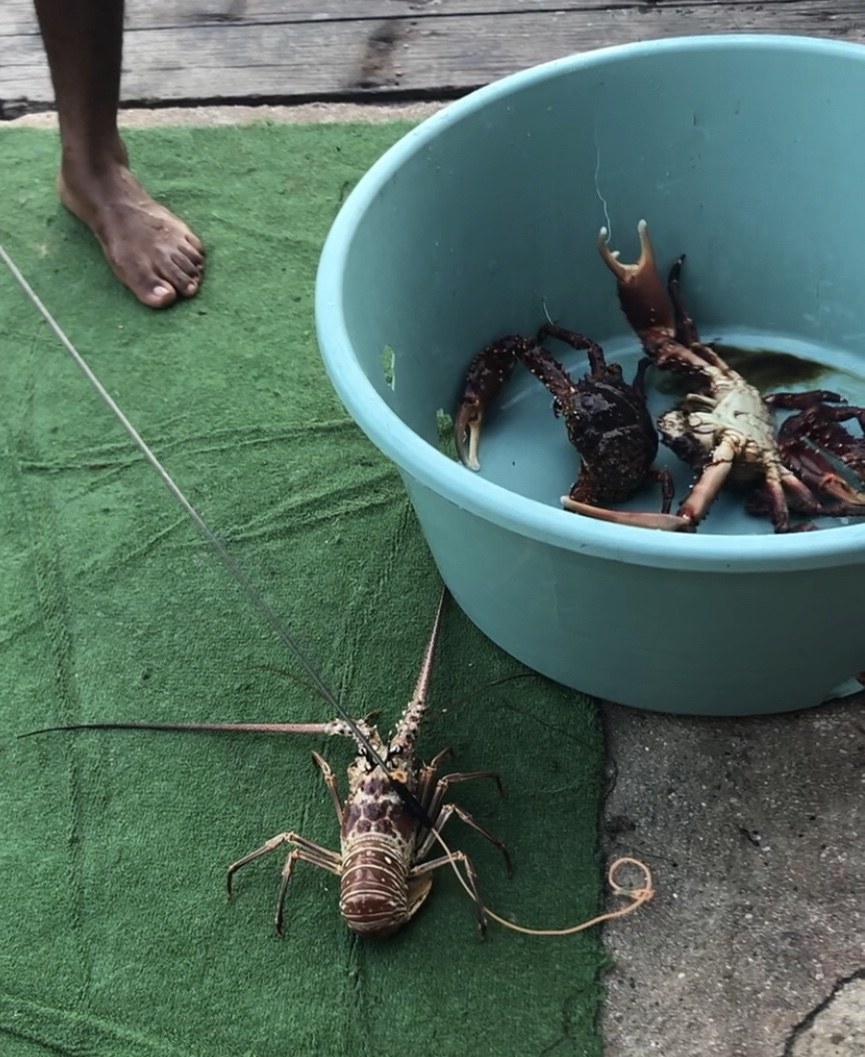 And as far as drinks go, it's always happy hour! So make sure to ask for two drinks at a time (or let them know you'll have the next one when you finish the first).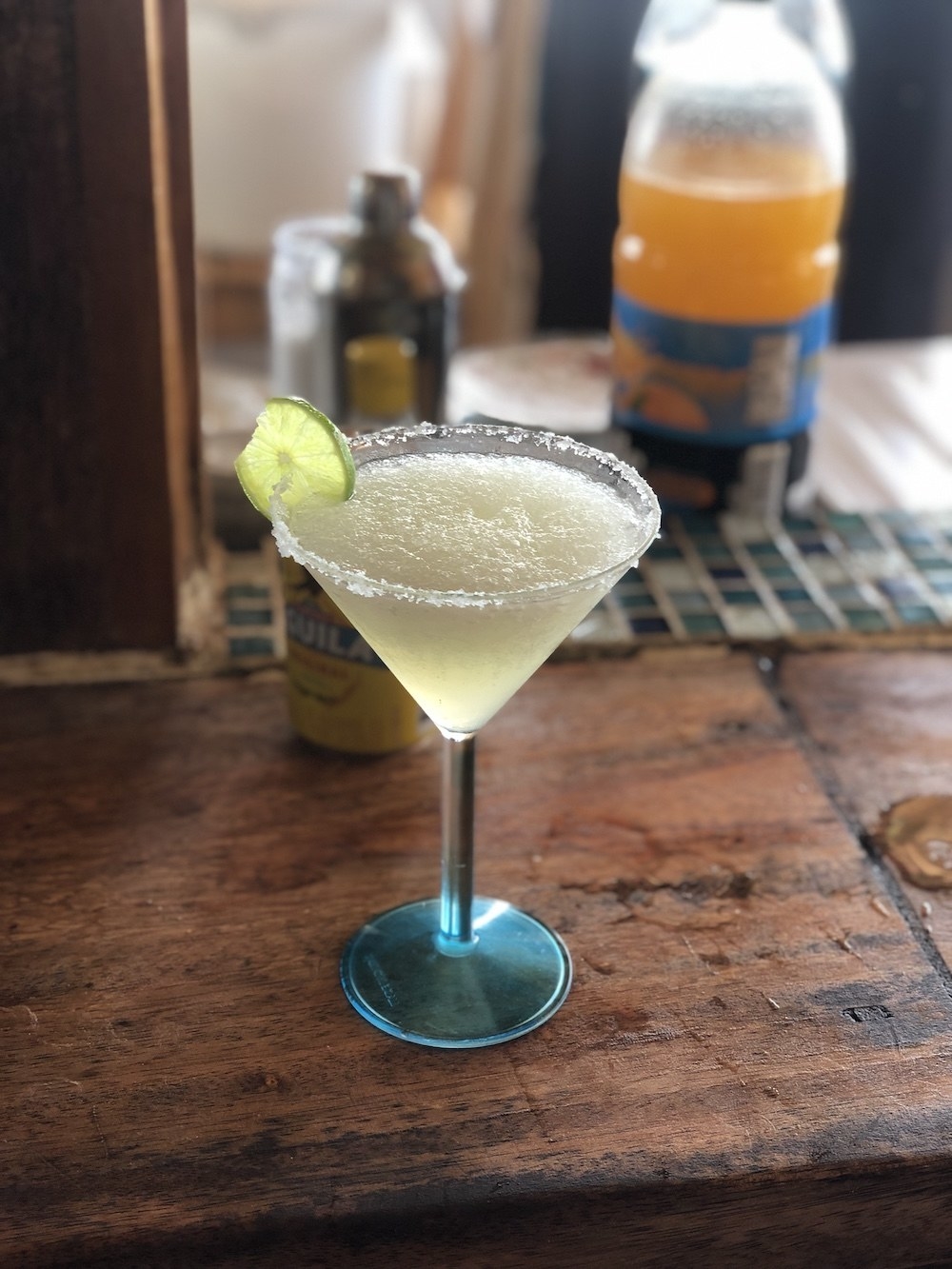 They offer lots of activities (at a price) like snorkeling, kayaking, diving, subwinging, and a plankton tour.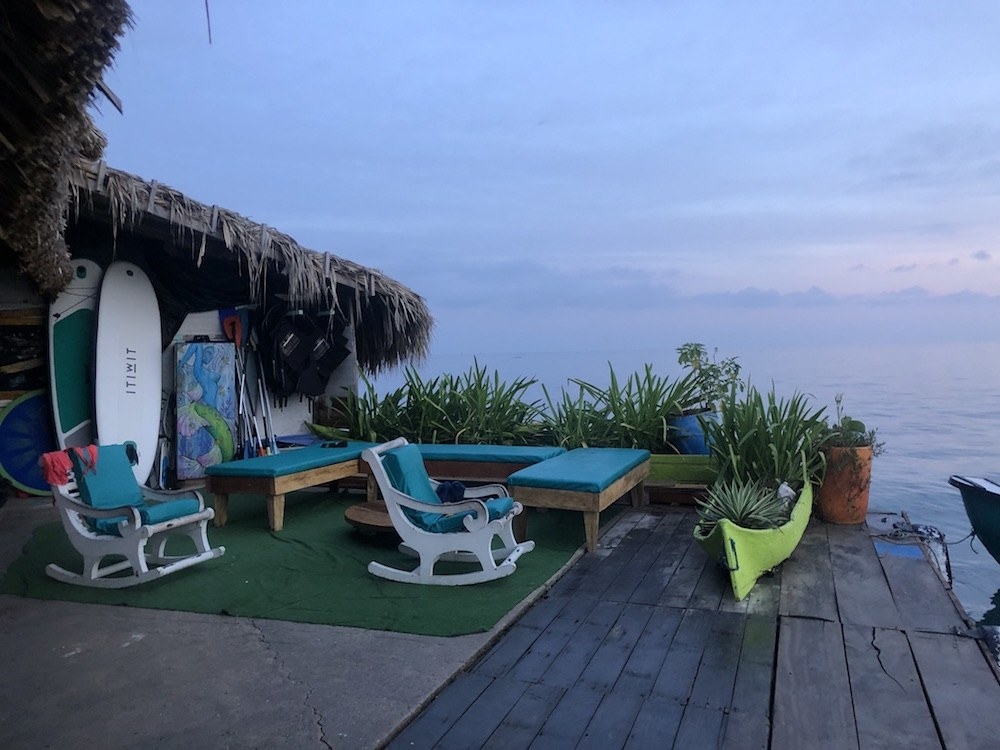 You can also jump off the second floor of the casa into the ocean!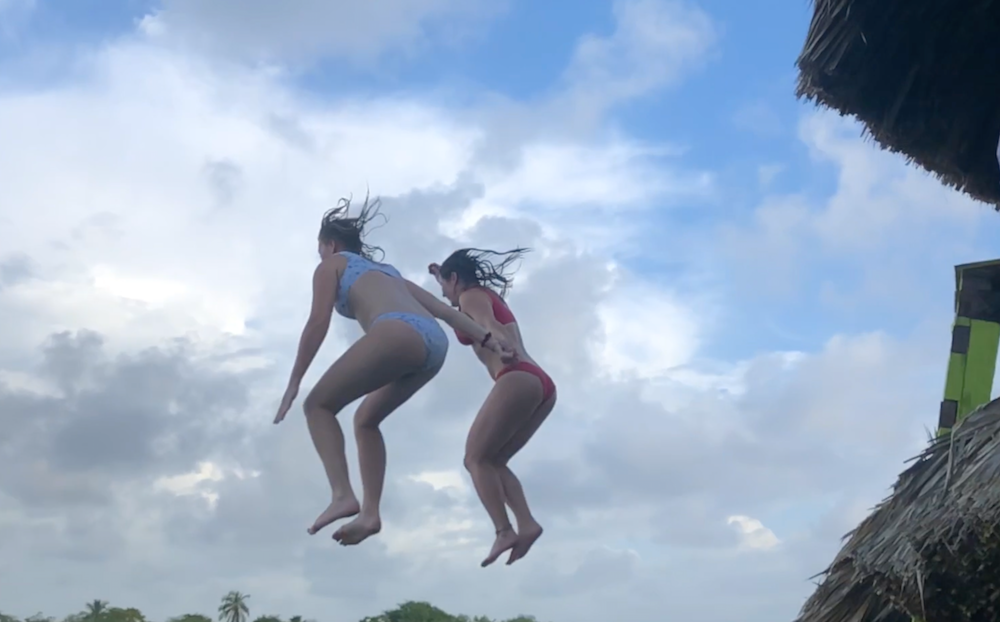 And of course, you can just chill out and enjoy the turquoise sea.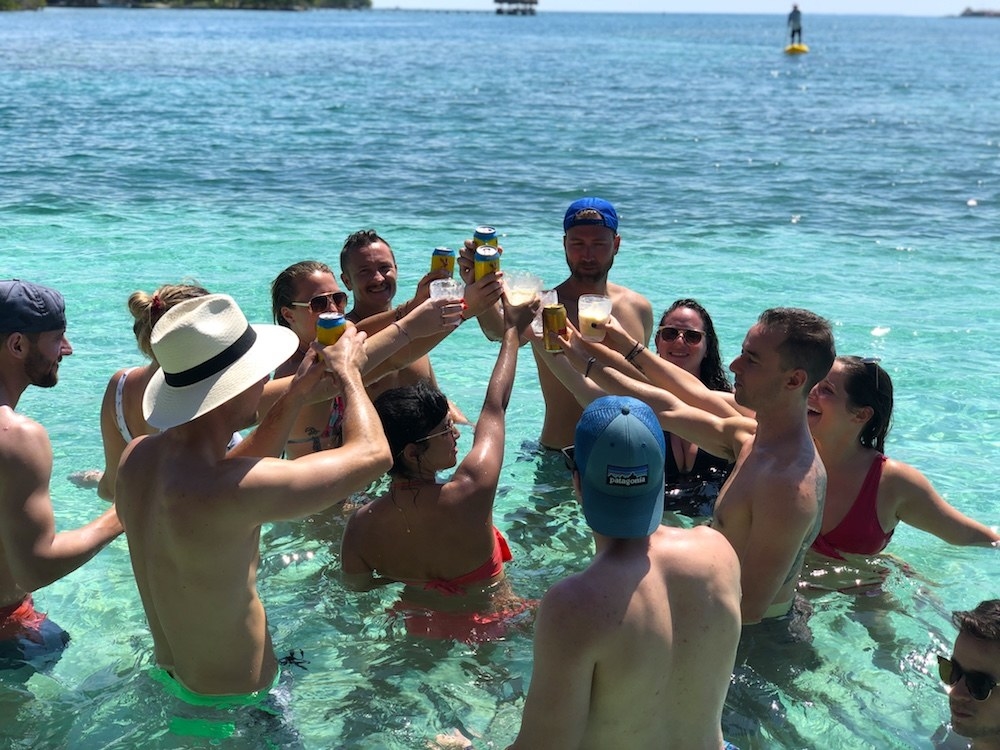 And watch a beautiful sunrise.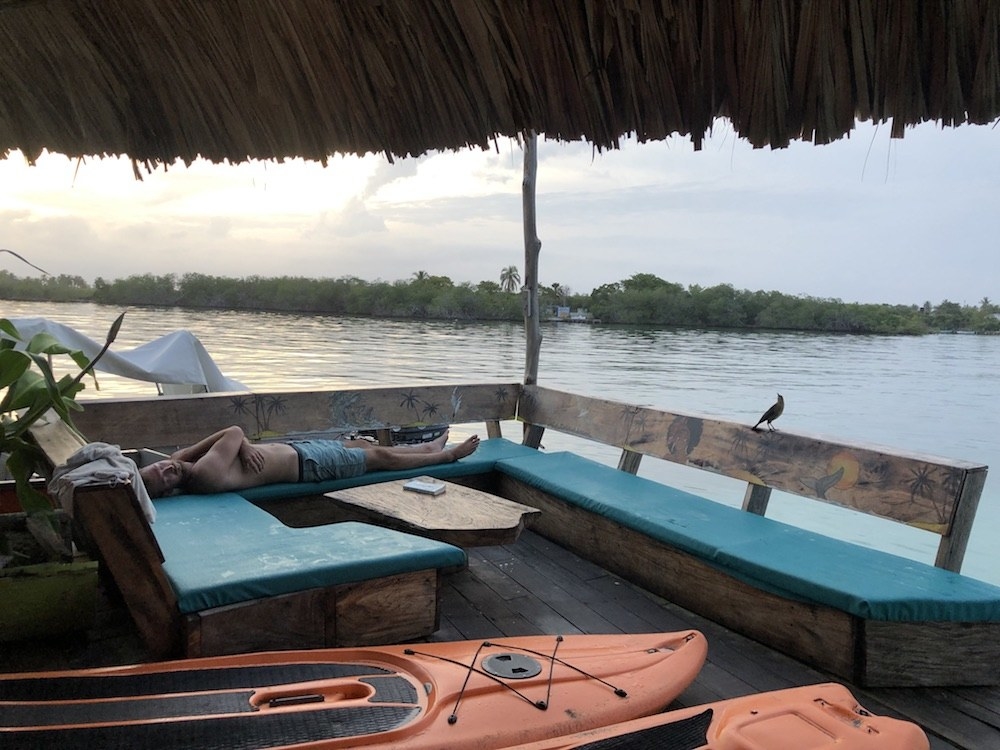 Overall, Casa en el Agua is a really fun experience and you should do it if you're in Cartagena, Colombia!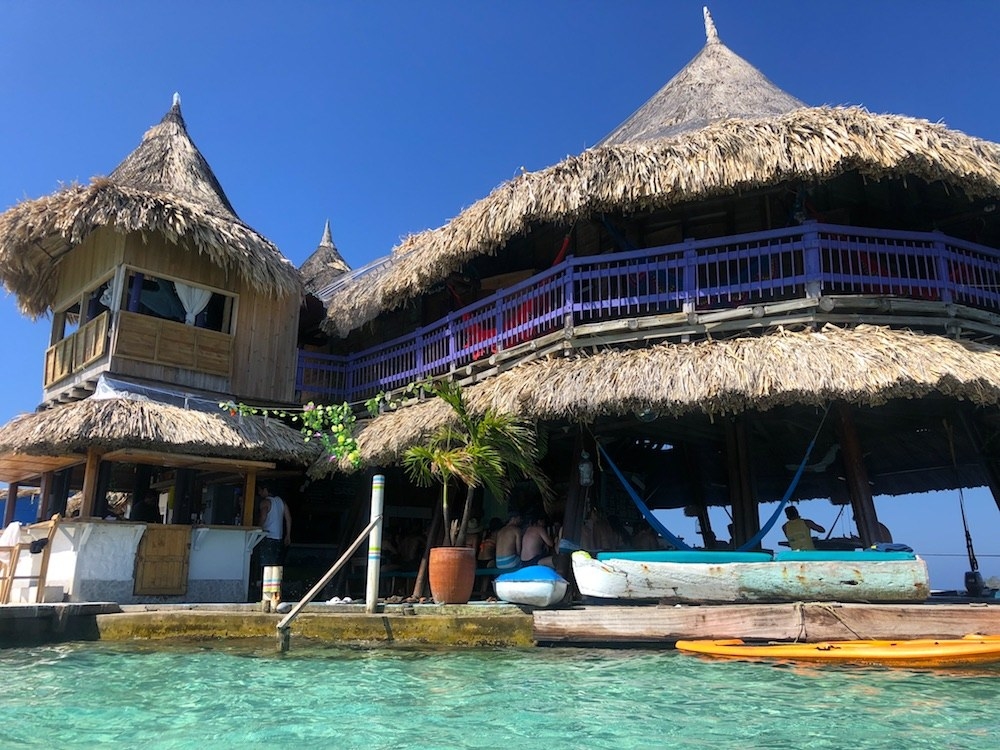 Now go explore the world!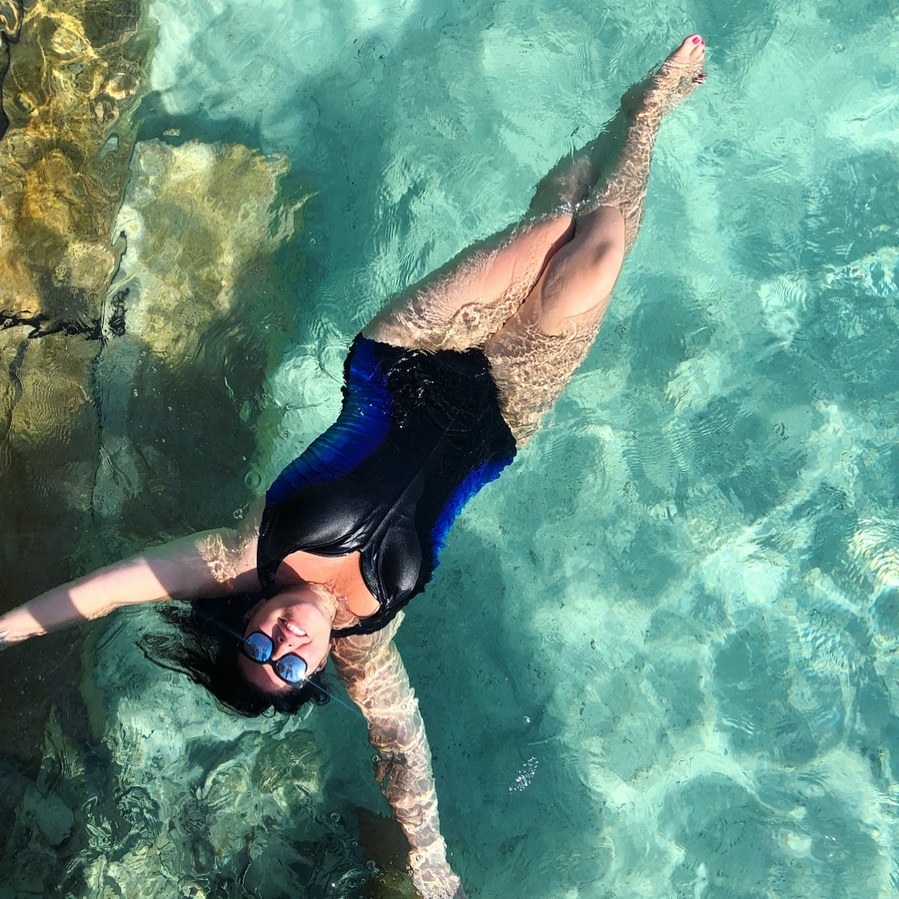 Arielle Calderon is a writer temporarily based in Latin America participating in Remote Year. If you have any tips on cool places, events, or things to eat in Bogota or Mexico City, email her at arielle.calderon@buzzfeed.com or DM her on Instagram.