These are Cronuts, and they are perfect in every way.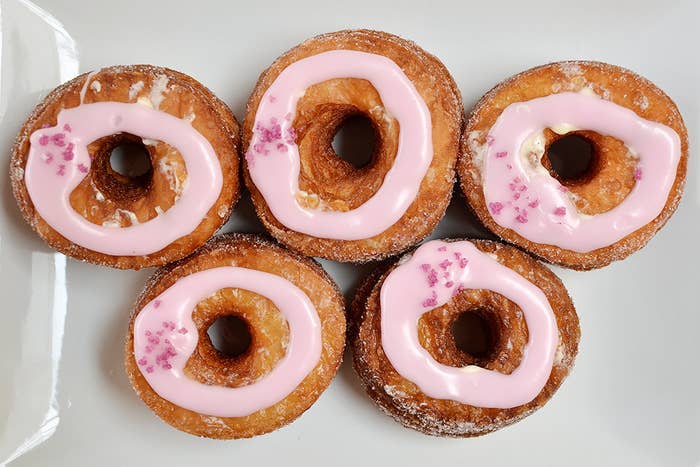 Cronut = the shape, fried-ness, and creamy interior of a doughnut + the flaky, delicate pastry layers of a croissant.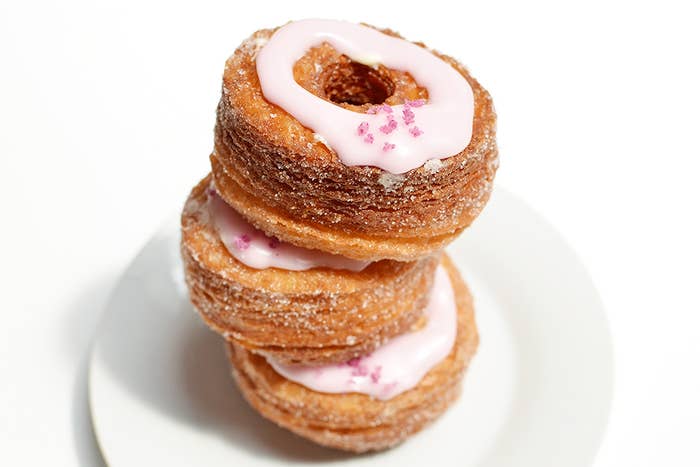 The Cronut's creator is the French pastry chef Dominique Ansel, of Dominique Ansel Bakery in New York.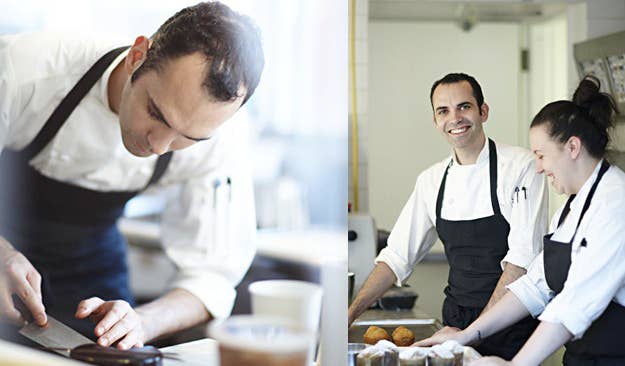 Dominique Ansel tried about ten different recipes over two months before perfecting the Cronut.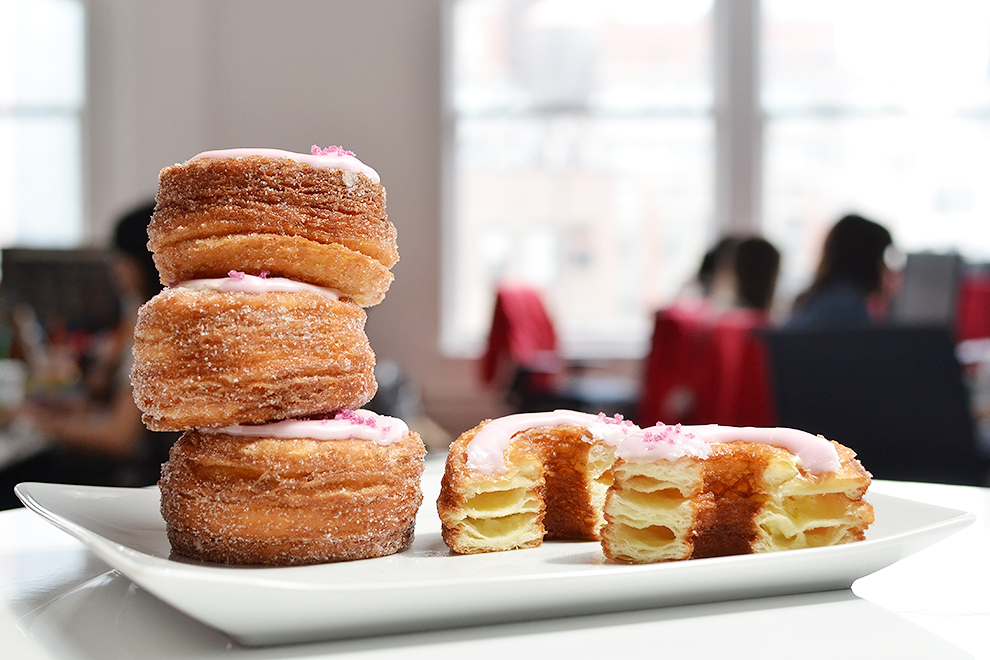 They are made with a special laminated Cronut dough, similar to croissant dough, but with a few key differences.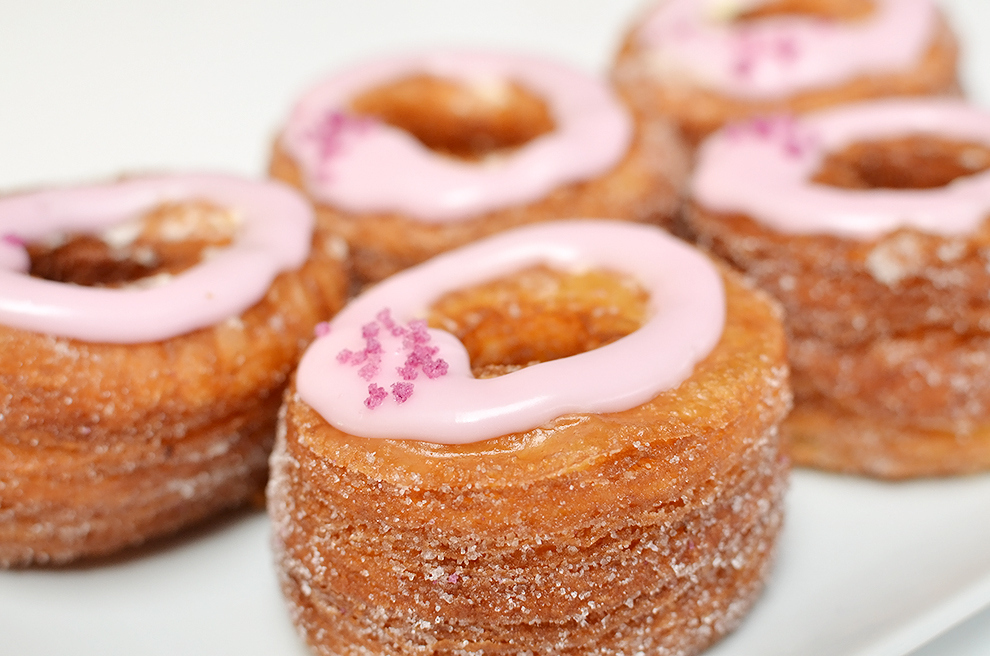 Once they're shaped, the Cronuts get deep-fried in hot grapeseed oil...
...pumped full of cream...
This is what it looks like on the inside.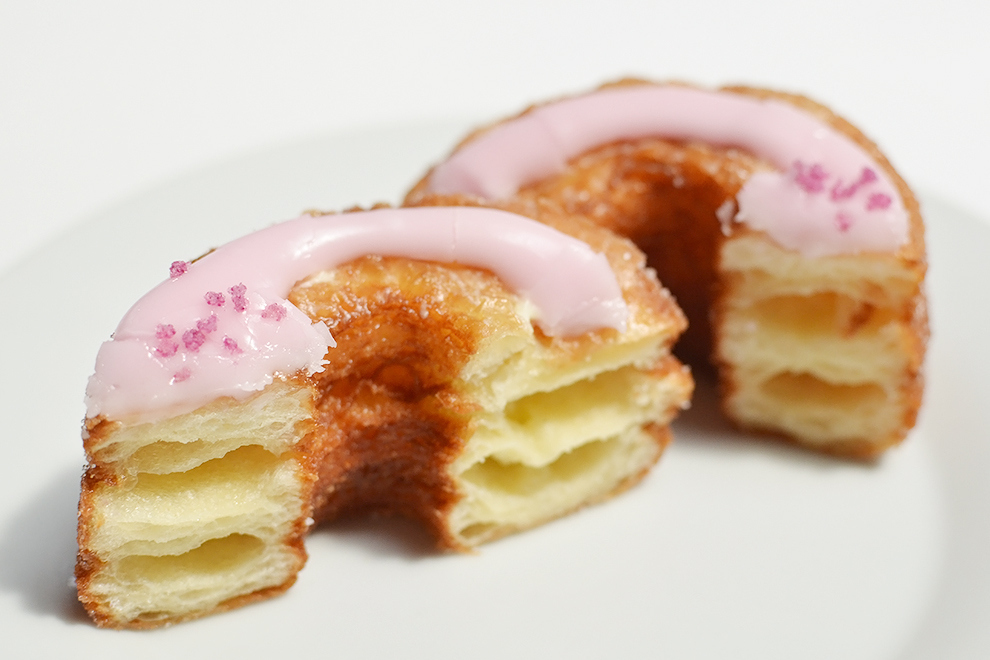 Right now the maximum number of Cronuts a single person can buy is six. They come in this gold box.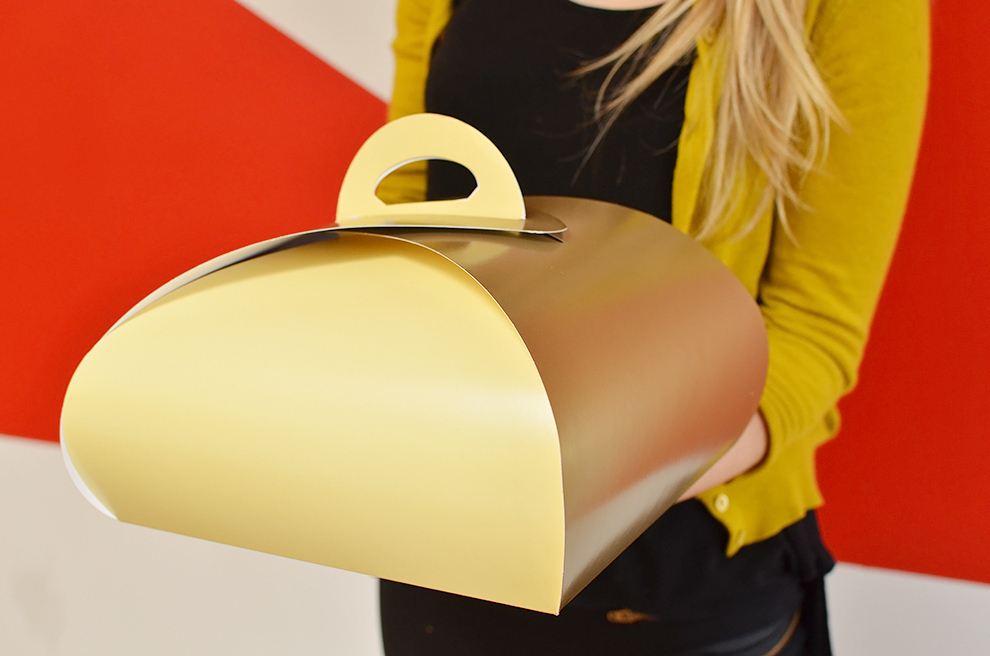 TA-DA!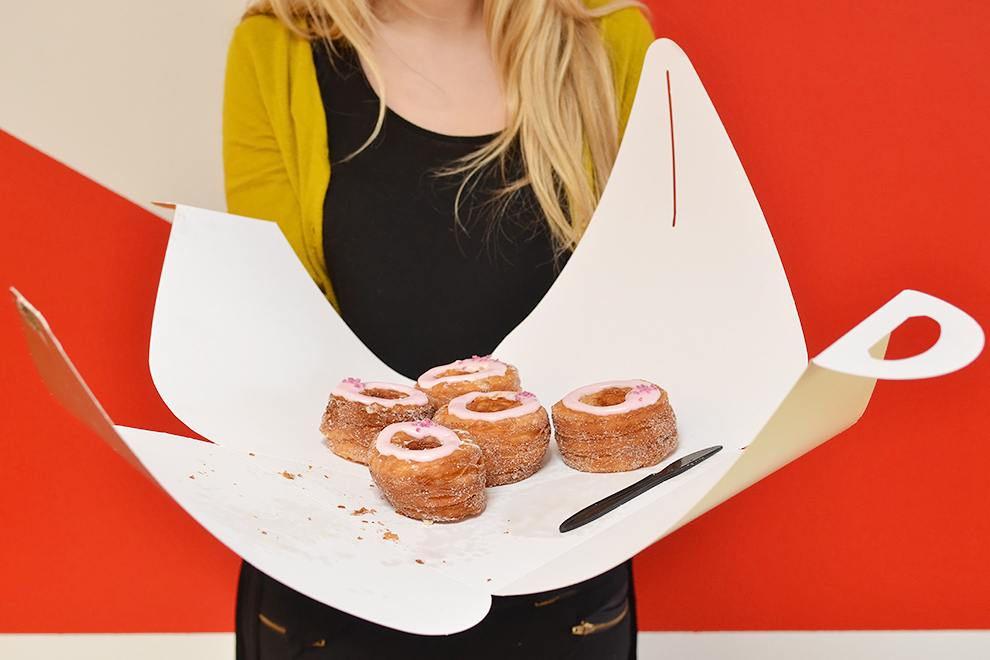 Cronuts have a short shelf-life (6 hours) and are meant to be eaten immediately.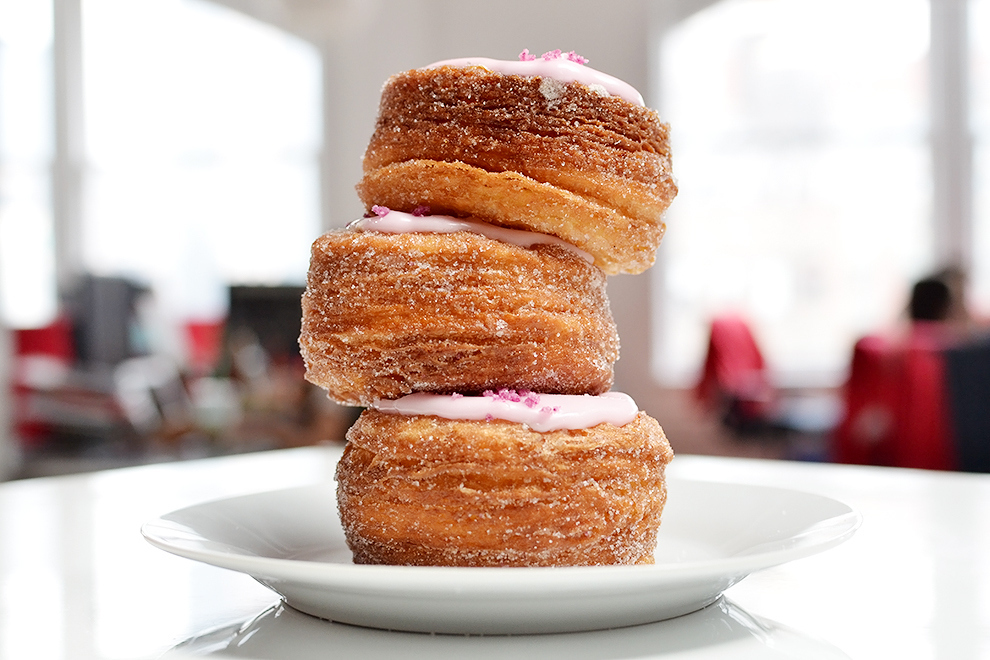 The Cronut flavors will change every month. May's flavor is Rose Vanilla and June's is Lemon Maple. One of these things will cost you $5.00.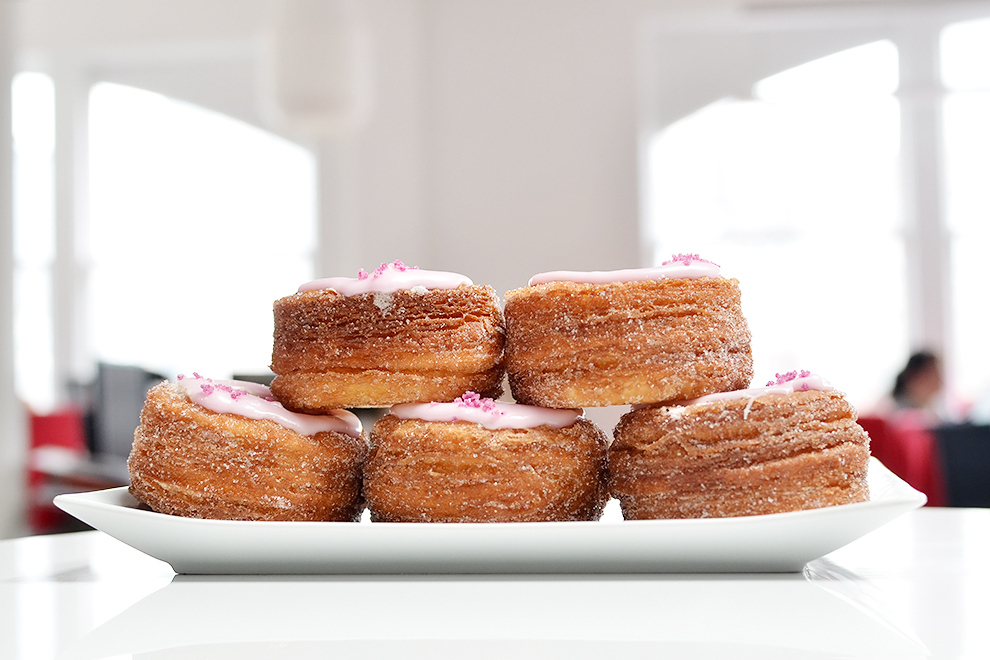 Even crazier than the Cronut itself is the line outside the bakery in the morning.
By 8:15am on Thursday (May 23), only 15 minutes after the bakery was open, the Cronuts were sold out.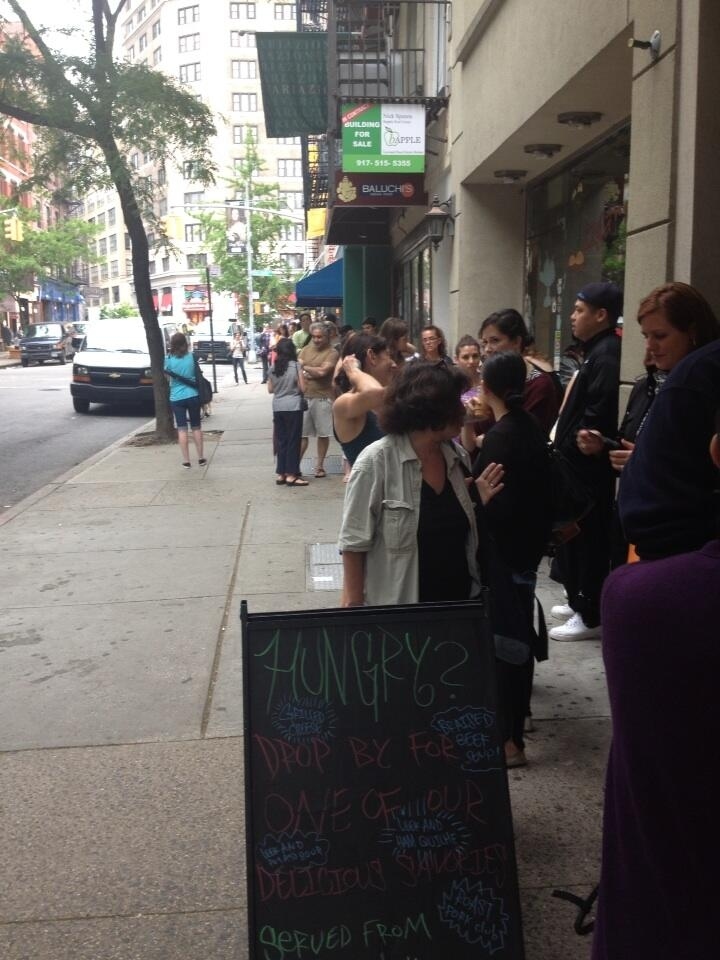 People have gotten a little worked up about missing out on Cronuts.
Sometimes more than a little.
Forget cupcakes; Cronuts are hot enough to straight-up replace currency.
Oh, and the bakery has trademarked the name "Cronut," so hands off.
Moral of the story: If you live in New York and feel like getting up at 5:30am you should probably, definitely try these.