Women Are Loving That Sex Joke In "Wonder Woman," And Here Are Even More Reasons To Love It
It's the sex joke about lesbian sex/lady masturbation.
If you're a woman who saw Wonder Woman, you probably laughed at the best joke in this movie, which is about ~bodily pleasure~.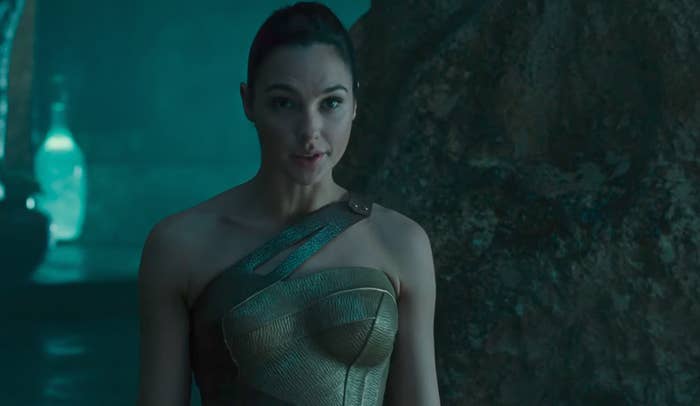 The crux: Men are essential for procreation but when it comes to pleasure, unnecessary!
Discovery 1: Clio is not real.
Discovery 2: Clio is supposed to be an ancient writer, presumably an Amazon scholar.
Discovery 3: Clio's findings are totally at odds with what an ancient writer would have thought.
But wait! It's not all super sad news for the wives of ancient medical scholars.
Flemming said medical writers were "aware of the possibility of female erotic pleasure without men, through either masturbation or sex with another woman." A famous physician writing in Greek around 100 CE "lists a rich vocabulary for the clitoris, for example, in his work on anatomical terminology (On Naming the Parts of the Human Being): …The fleshy muscle in the middle is the 'rosebud/bride' ... Some name it the 'hypodermis', others the 'kleitoris', and say that lascivious touching of this part is 'to clitorize' (kleitorizein)…"
There you have it: Clio's 12 volumes of treatises that lead to a very correct conclusion are made up. But if they were a real part of antiquity, they might talk about floating wombs, so I am cool with it the lesbian way. Happy clitorizing, everyone.