Drake Curates Soundtrack To Sotheby's Art Exhibition
Here's a little sneak peek.
Sotheby's isn't the stiff, centuries-old, art auction house you might assume it to be, at least not anymore...thanks to Drake.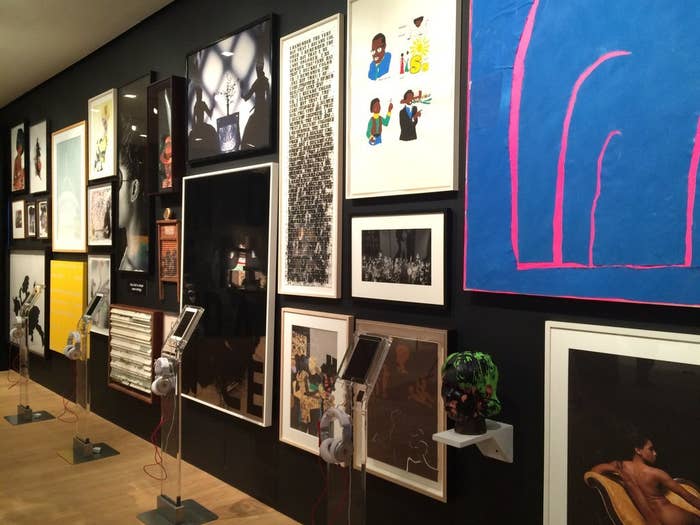 S|2, Sotheby's gallery extension, is luring in fresh blood (and money) with "I Like It Like This," a group art show by black American contemporary artists featuring a soundtrack exclusively curated by the Canadian rapper. The exhibition is now on view at Sotheby's New York headquarters through June 12.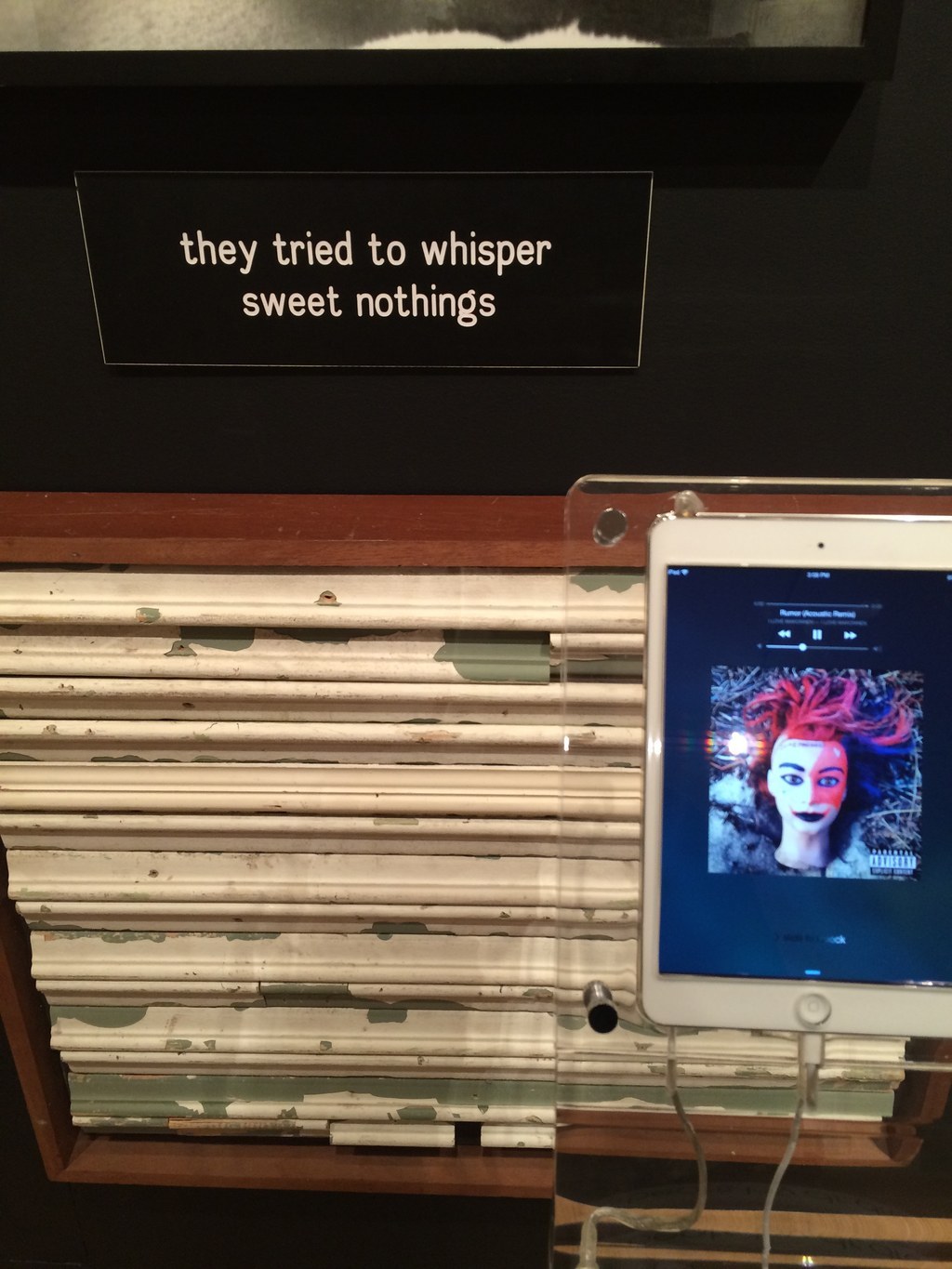 "We were looking for a curator that would give [the art show] a different twist from the other shows going on out there," Gallery Director Jacqueline Wachter told BuzzFeed News. "We have been talking about doing a show of some of the most important black American artists for a while. We were interested in looking over the span of many generations from the 1920s to the present. And I was connected to Drake by my uncle. He was so enthusiastic from the first conversation."
Last year Drake dissed Jay Z claiming the Brooklyn rapper had lost his street cred and was becoming too posh. "It's like Hov can't drop bars these days without at least four art references!" Drake said in an interview with Rolling Stone, while backhandedly admitting to be an admirer of art: "I would love to collect at some point, but I think the whole rap/art world thing is getting kind of corny."
He seems to have had a change of heart.
In December he DJ'd a party during Art Basel Miami Beach. Perhaps the only way Drake can get into art is by incorporating his love of music.
"At a time of unparalleled collaboration between performing and visual artists," Alexander Rotter of Sotheby's Worldwide said in a statement, "Drake will bring to S|2 his keen understanding of today's defining zeitgeist and how it speaks to the rich heritage of American culture."
The show features 56 pieces; 20 of which are accompanied by a song handpicked by Drake. He even chose one of his own tracks! Guests are welcomed to listen to the music through an iPad and Beats By Dre Pro Headphones. Below are some highlights.
Jean-Michael Basquiat, Untitled (Devil's Head)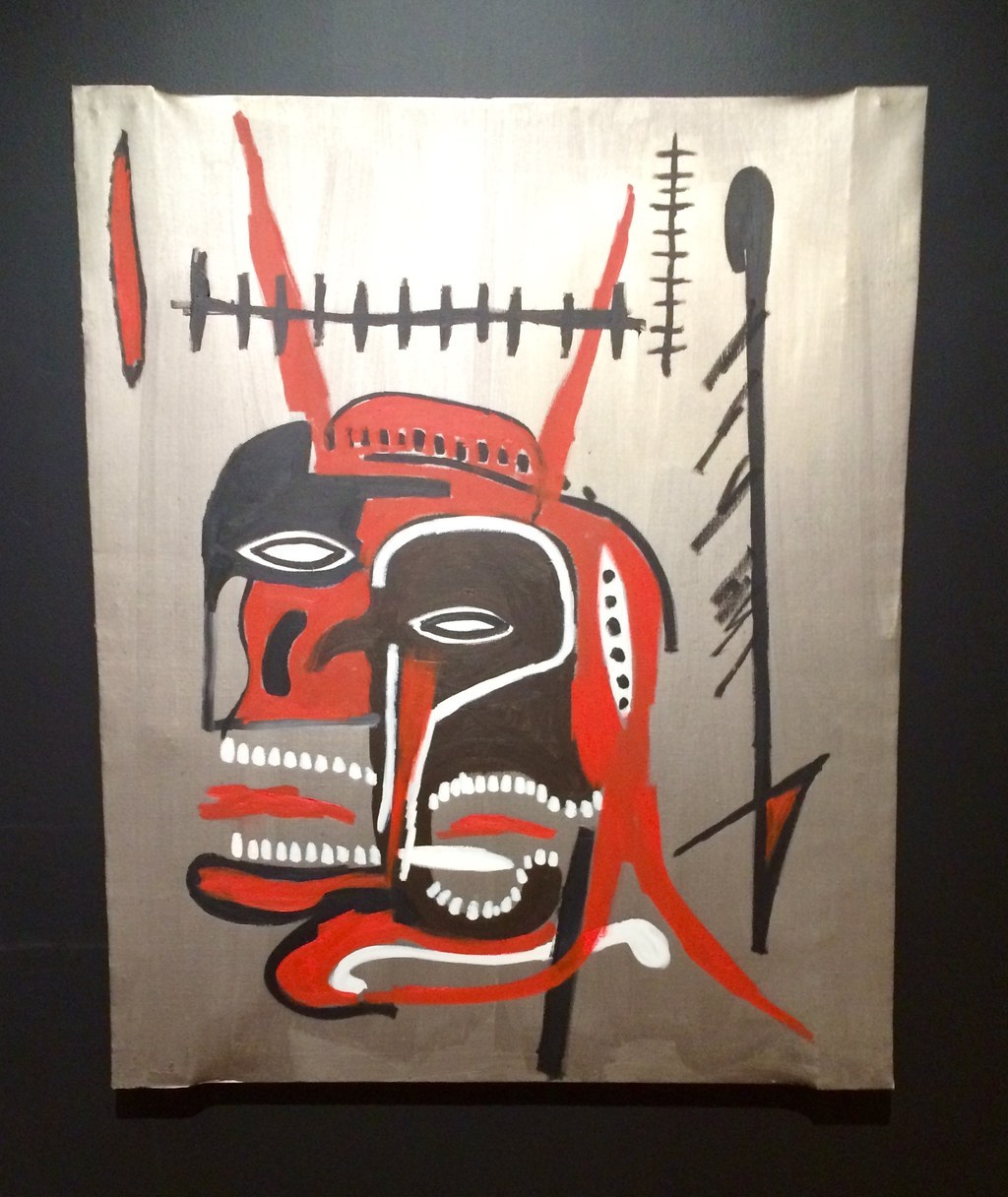 Theaster Gates, Throne, Toward The Close Of Day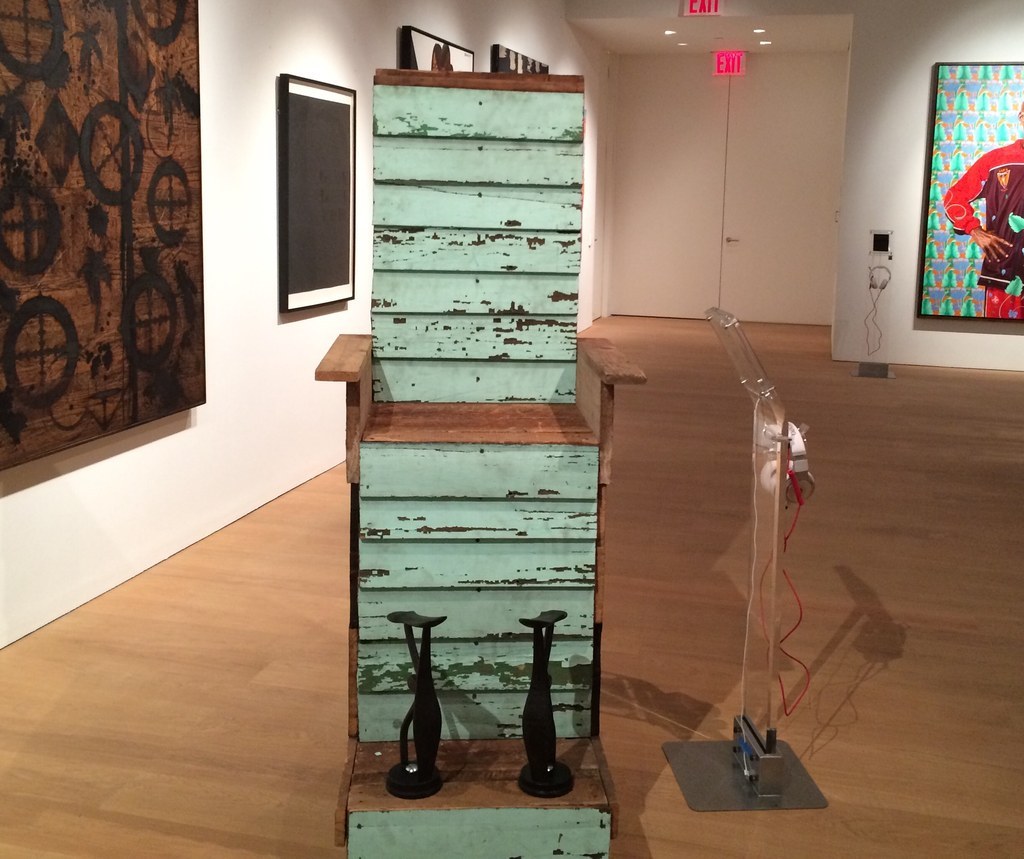 Mickalene Thomas, Study For As If You Read MY Mind (From She Works Hard For The Money Pin-Up Series)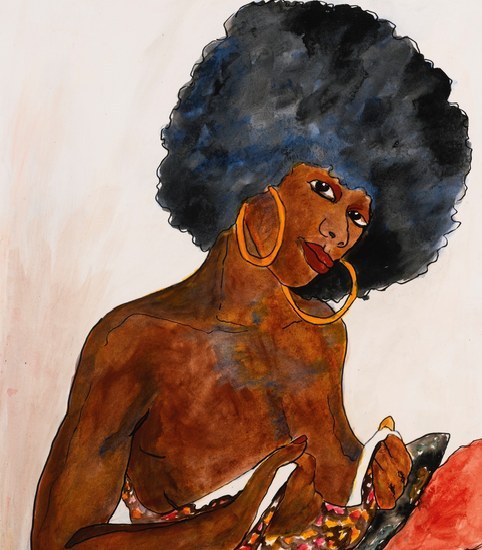 Nick Cave, Soundsuit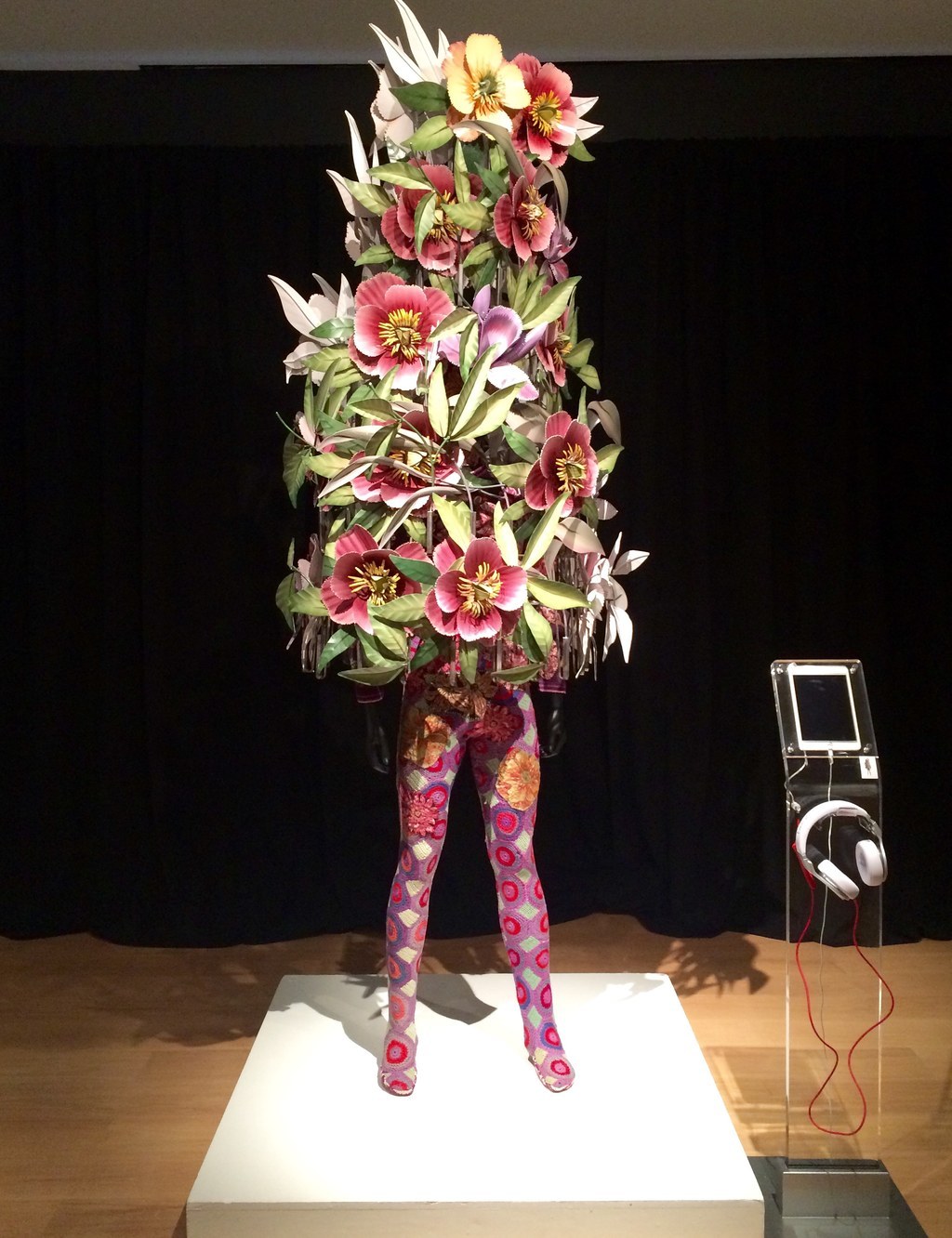 Glenn Ligon, Figure #29