Meet Hamlet the piglet. Hamlet (aka Hammy) is also a unicorn. See below.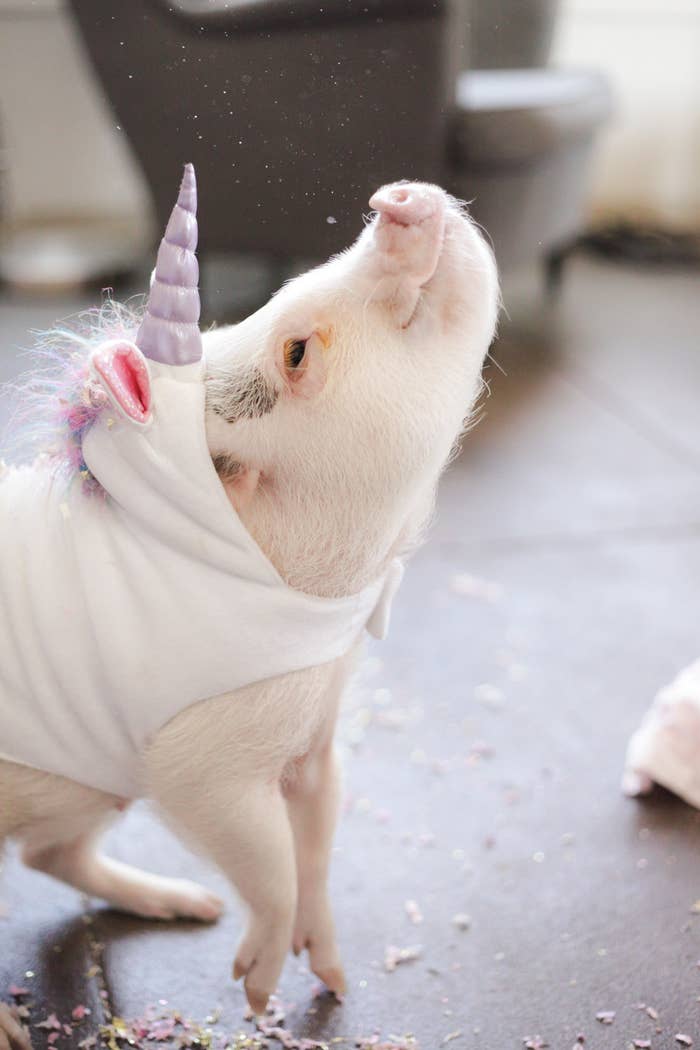 Hammy is so cute that everyone around Hammy turns into a princess as well.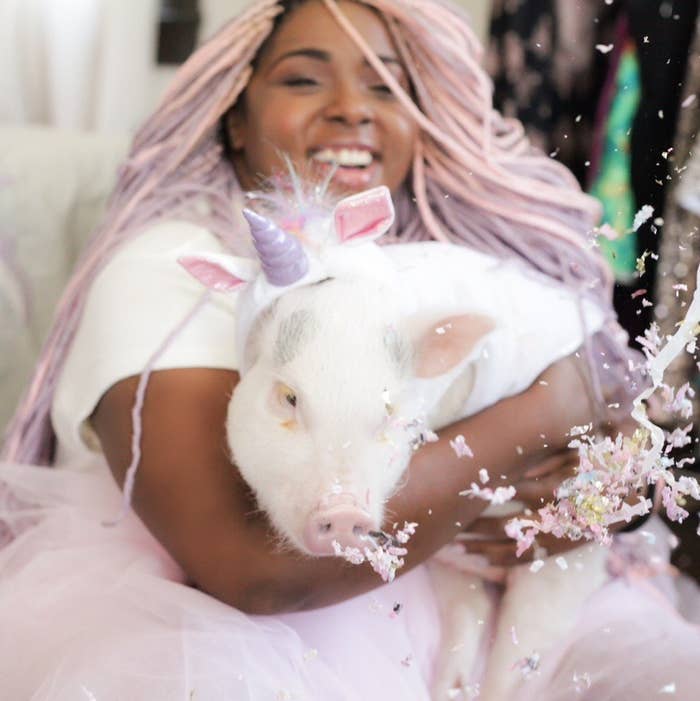 Hammy doesn't discriminate against anybody -- Hammy chills with dinosaurs as well as princesses. #EqualityNow
That pink snout emits rays of sunshine and joy, IMO.
If everyone wore tutus with as much pride and cuteness as Hammy, world peace would probably be here by now.
Being so cute can be hard work, but Hammy's got that covered, too.
Please do not eat the adorable. However, a fork massage is totally cool.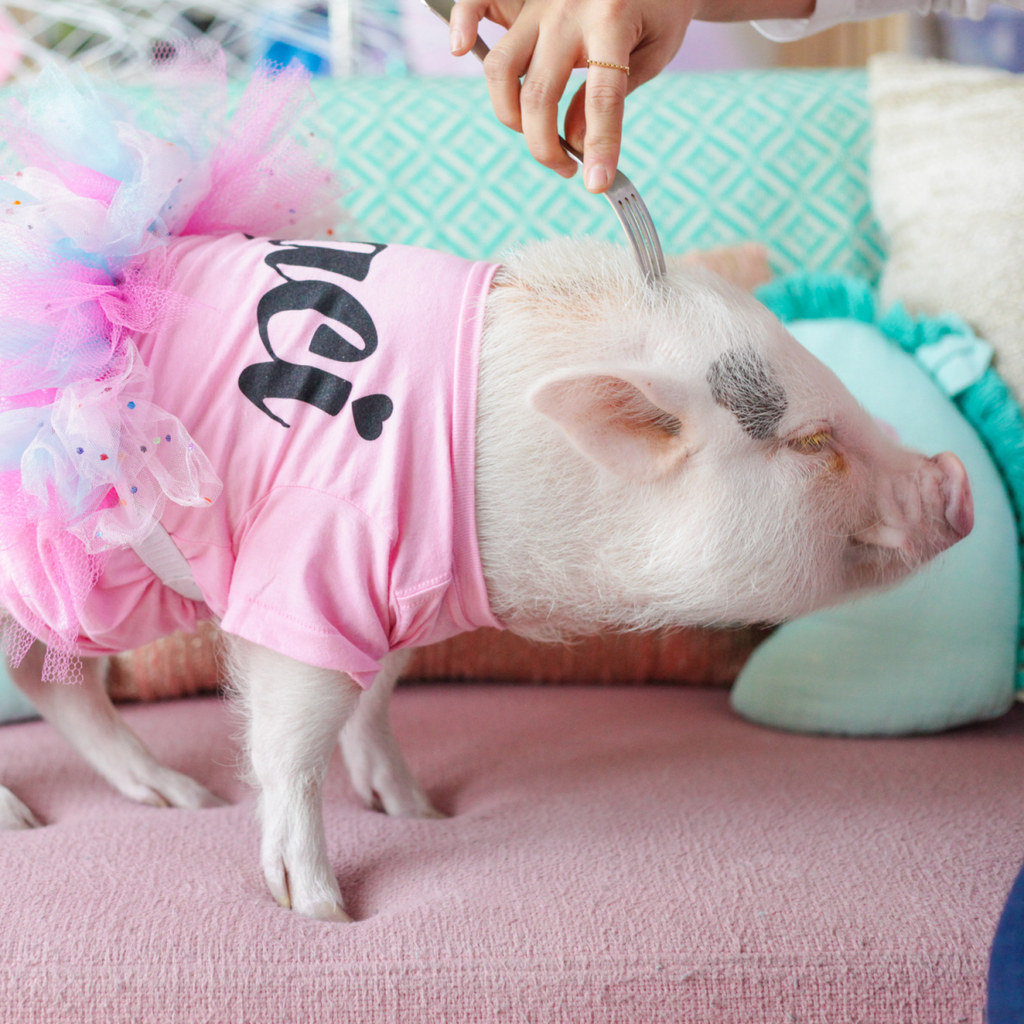 Long live Hamlet, the cutest & most stylish piglet of them all.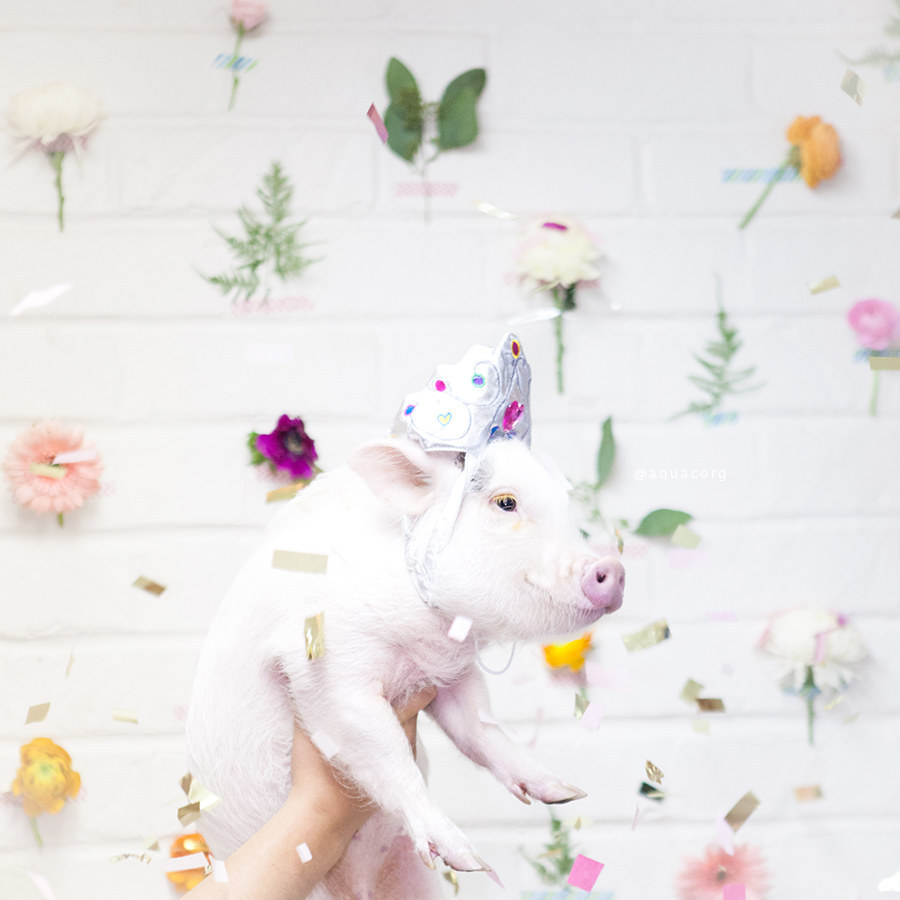 Can't get enough cute? Sign up for the BuzzFeed Animals newsletter and you'll get adorable animals posts three times a week!