ICYMI, Donald Glover's brilliant show, Atlanta, won the award for Best Television Series – Musical or Comedy at the 2017 Golden Globes.
In his acceptance speech for the former, Glover thanked the usual suspects including the entire city of Atlanta (duh).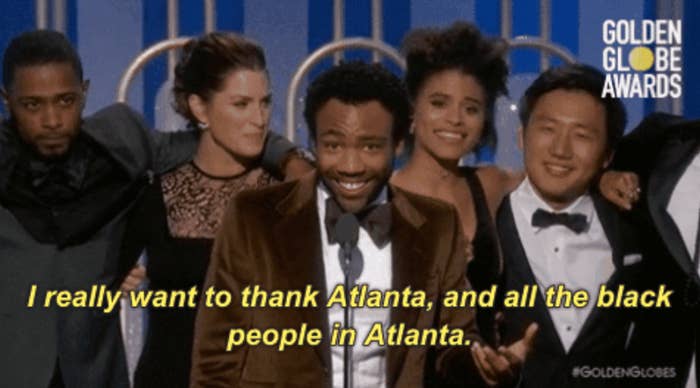 But he also took time to thank hip-hop group Migos.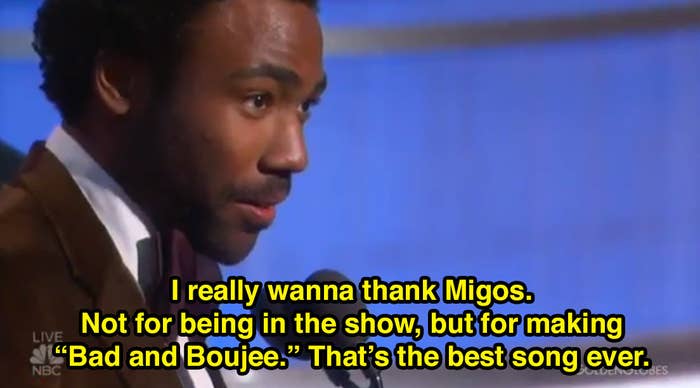 Backstage at the Golden Globes, BuzzFeed News asked Glover why he decided to shout out Migos, and the song "Bad Boujee" in particular.
"I think they're the Beatles of this generation and I don't think they don't get a lot of respect outside of Atlanta. There's a generation — sort of like the YouTube generation — that I came up with. There's a generation of kids growing up with something that's separate from a whole group of people. And honestly, that song ["Bad and Boujee"] is just fly. There's no better song to have sex to."
Glover even partied to the song at an after party, truly living his best life.