11 Breathtakingly Beautiful Campsites That Also Serve Really Delicious Food
Why yes, I'll have a lobster delivered to my tent.
Fact: Camping and eating delicious food are two of life's best treats. So here are beautiful campsites around the world that also serve really great eats.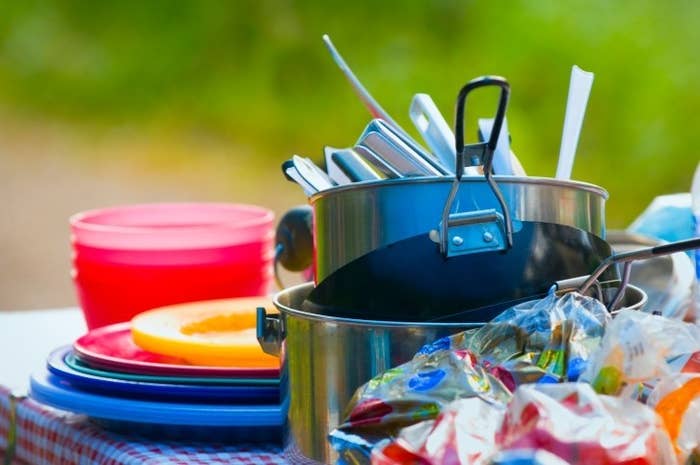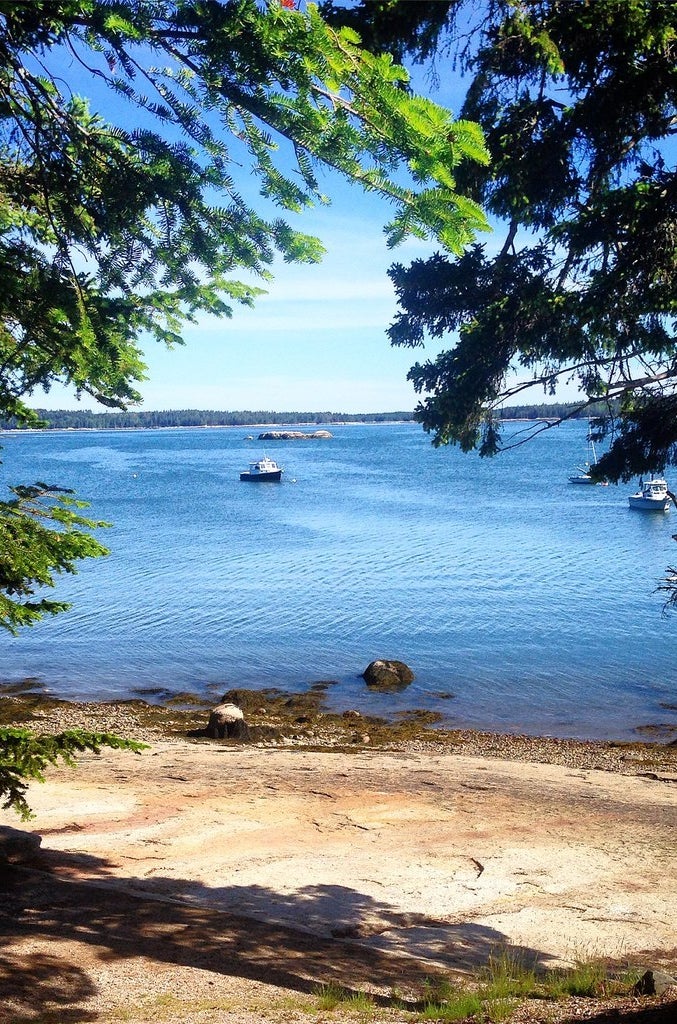 Pitch your tent in the woods — or right by the ocean. They have a cafe there, where they serve breakfast sandwiches and lobster rolls and such. And if you tell the staff in the morning that you'd like fresh lobster that night (because MAINE), they will literally go out and catch it for you during the day — and they'll even deliver it directly to your tent in the evening if you ask. With cooked corn. On a silver platter.
Old Quarry also lets you rent kayaks, and they offer boat tours of the surrounding area. Book here.
You can stay in a cabin, treehouse, dome, or yurt, or pitch your tent in a meadow or right along the water's edge. "Seed to table" meals are available at the restaurant on site, thanks to their local organic fruit and veggie garden. They even offer tours to the guests to talk about the garden, and little kids can help pick the veggies.
They also have other sweet features, like saunas, soaking tubs, and yoga classes. Book here.
Nestled in the hilly almond and wine groves in the northeast corner of Spain, this campsite is magical. It's run by a ~very hospitable~ Dutch couple, who offer fresh pastries and espresso for breakfast each morning, and local wine and beer in the evening. They also serve tapas and paella every night at sunset — and even bottle up the almonds and olives that they harvest to gift to campers!
There's also lots of hiking, biking, canyoning, swimming and more nearby. Book here.
Situated in the mountains of Majella National Park, this campsite is an Italian gem. The owners supply you with their organic olive oils, wines, and jams. Plus, you can pick your own veggies and herbs from their gardens — and collect breakfast eggs from the chicken coops.
Kokopelli also has solar-heated showers, mountain bikes to rent, and tons of waterfalls, caves, and hiking trails around the area. Book here.
Lichnos offers both camping and apartment and hotel stays. That means that when you camp there, you can hit up the hotel's traditional tavern, which serves local wine and authentic Greek cuisine. Yum.
Book here.
This is a charming and rustic family-run campsite. You can get fresh, traditional meals in their on-site restaurant — or you can order the site's homemade pizza to take to your tent. In the summer, they bake fresh bread and pastries. Plus, you can pick the cherries from the trees right above your tent.
There's also a pool, a small farm with rabbits and goats you can play with, hiking, canoeing, a surrounding village to explore, and more. Book here.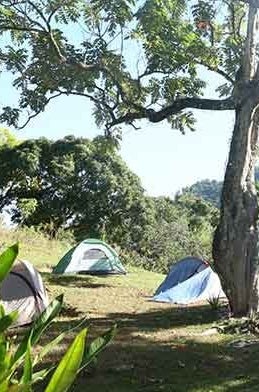 Camp Cabarita is an eco lodge, which means they have lots of cool cabins and cottages — but you can also camp in tents. And when you do, there's an open-air dining area where you can feast on local Jamaican food.
Book here.
Abbey Home Farm is a campsite, organic farm, and eco-venue all in one. There is an organic farm shop on site, which is literally stocked with all healthy ingredients imaginable. They also have a café filled with healthy local goodies and meals if you don't feel like cooking.
Book here.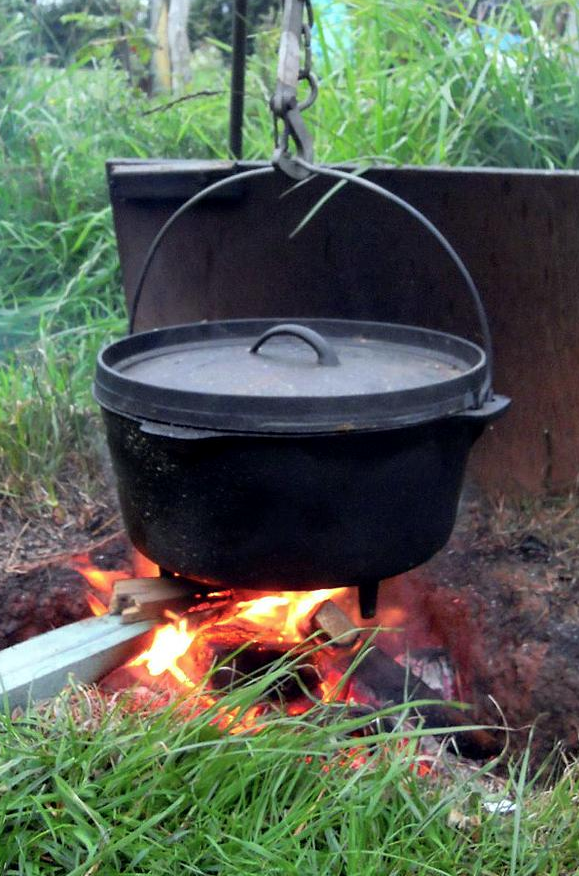 Set in seven acres of sprawling meadows, this eco campsite will definitely make you feel off-the-grid. The owners have a clay Dutch oven that they let their campers use, a fresh breakfast café that's run entirely on wood-burning power, and a veggie patch where you can pick your own.
Cerenety is all about sustainability, featuring solar-powered showers, compost toilets, rescue animals, and more. There's also lots of surfing around. Book here.
This site is near hiking trails, a sandy beach, a babbling brook ... and they sell locally-sourced meats at reception. Also the owners cook an authentic English breakfast each morning for their campers, complete with sausage, bacon, beans, eggs, and more.
Book here.
It's a campsite in a Scottish meadow, overlooking the sea (you can also stay in one of their yurts). One of its owners bakes fresh bread for the campers every day! He pops a fresh loaf in for you when you arrive, and also gives you fresh eggs depending on availability.
"We aim to keep it small, friendly, and as near to nature as possible," they say on their website. Book here.
Well, what are you waiting for? Ready set CAMP.