"Would You Rather" is a game of hypotheticals that makes you choose between two scenarios — and you MUST answer honestly.
Perhaps your girlfriend came up with one that made you wonder, "Where the fuck did that come from?":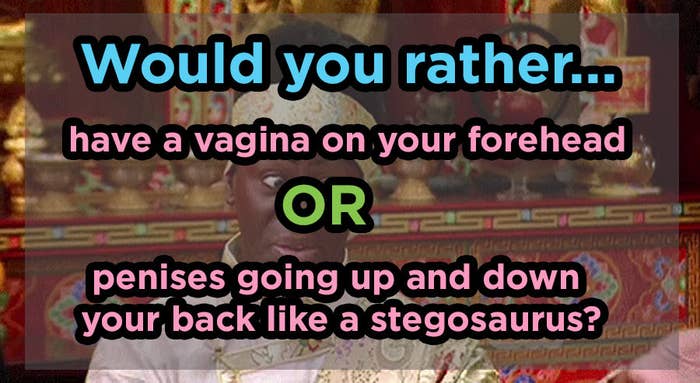 Or maybe you came up with one on your own that made you realize how messed-up in the head you are: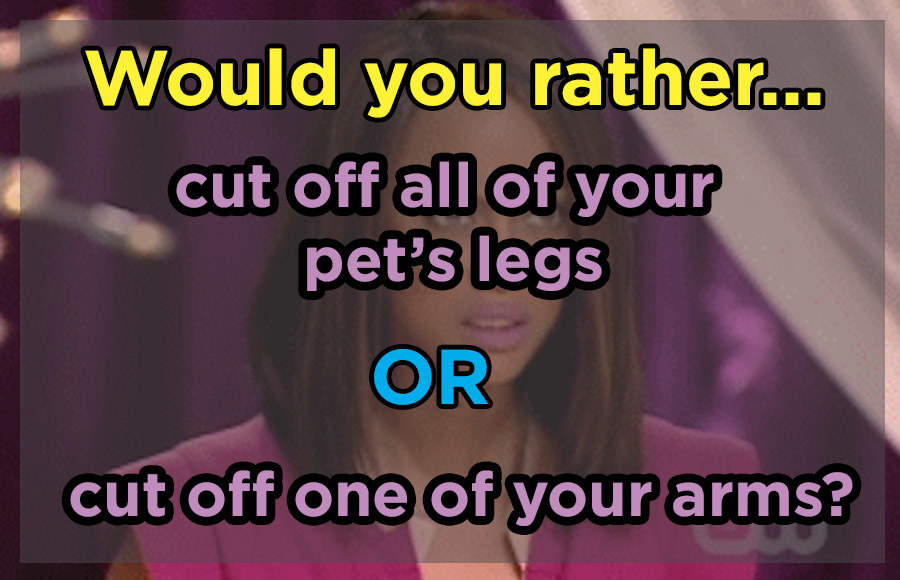 So now we want to play the grossest "Would You Rather" yet. Tell us the most disgusting one you can think of via the DropBox below.