Ugh, come on, Siri.
But as it turns out, she might not be SO bad. If you ask her questions using Caitlyn Jenner's old name, she immediately corrects you.
And she doesn't play any games when you ask about Caitlyn Jenner's gender.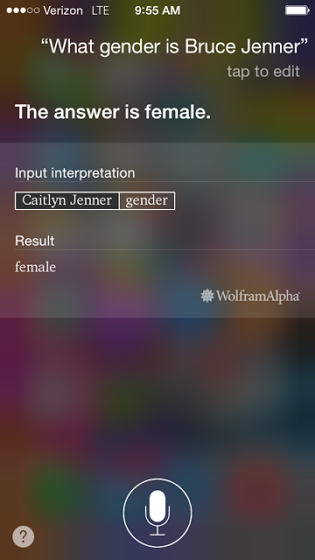 So yes, our favorite personal assistant might have finally redeemed herself in the eyes of the public.