Hey. What's up? How's your Friday? Wellll, it's about to get a whole lot better, because LOOK AT THESE MUDGAFUDGIN' CATS!
Did you watch it? Did you SEE the beauty in their impatient little paws?
They push the button, they get food.
How do they know???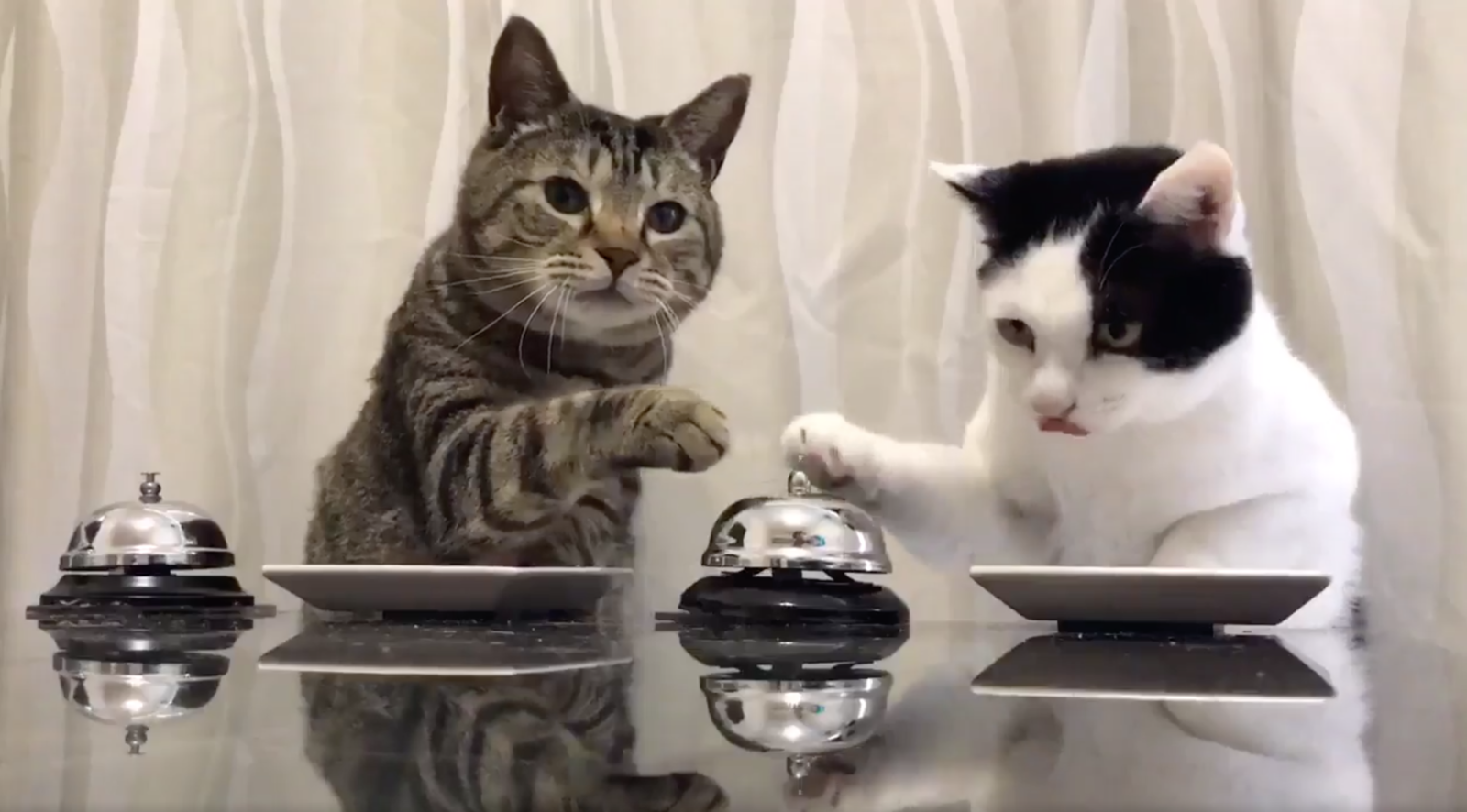 But I'm here to tell you Bell Cats are, in fact, better. They're the successor to milk cats, updated, accelerated and packaged for a generation that doesn't have time for a three minute video.
All hail the new lords of the internet.
Now go embrace life with the enthusiasm as a cat who just learned he can get unlimited snacks at the ring of a bell.