Kevin Durant's Mom Last Night Will Make You Feel Some Feelings
Hoop dreams come true.
In case you don't pay attention to sportz, last night Kevin Durant and the Golden State Warriors defeated LeBron and the Cleveland Cavaliers to win the NBA championship.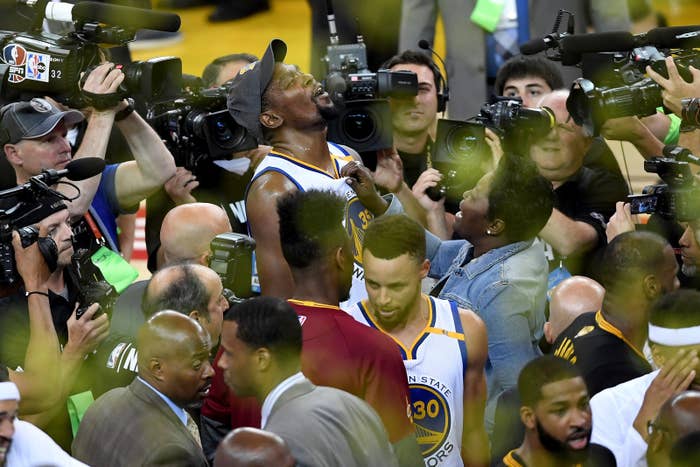 KD was named Finals MVP. But more importantly: look how happy his mom was!
Like, seriously, look at Wanda.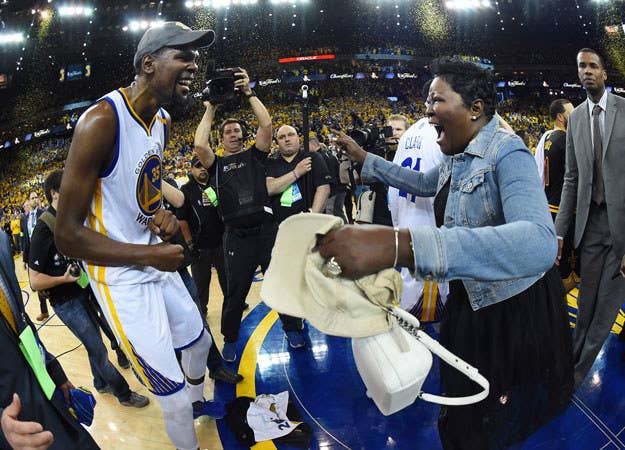 She's like "I told you all the hard work would pay off."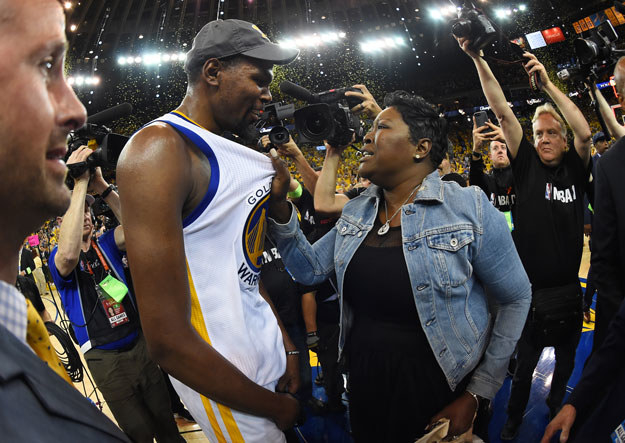 And Kevin is like "You were right Momma."
And look how happy she is for Steph Curry!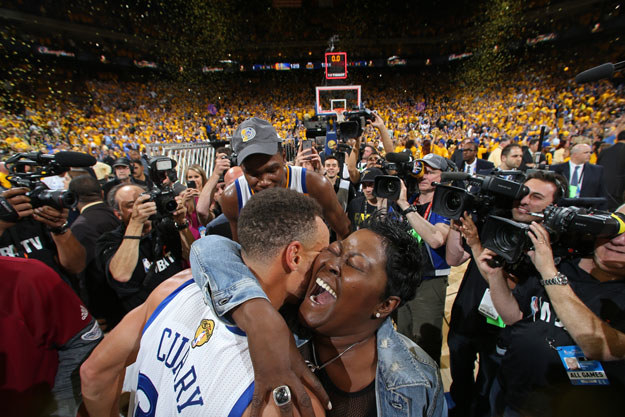 And Kevin is like "Look at my mom!"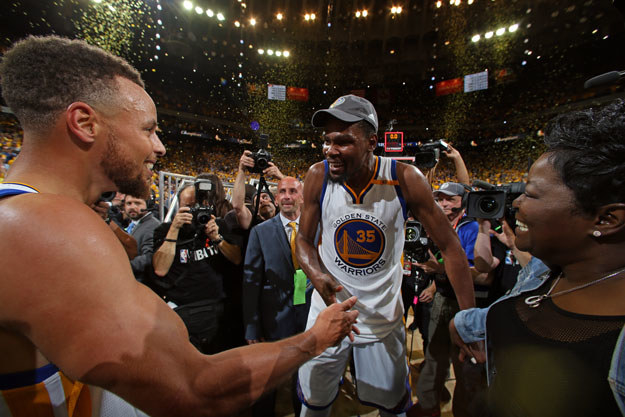 Okay, now that you're crying, it's time to smile again: Look at Wanda on the podium, celebrating with the team.
It's pure joy.
Even Riley Curry is in awe.
Thus concludes your basketball news for the year. Have a great summer.