Since 9 a.m. this morning Jaden Smith has been repeating the phrase "He will not divide us" into a camera mounted at the Museum of the Moving Image in Queens, NY.
The live stream is a project by Shia LaBeouf that invites the public to deliver the phrase into a camera "as many times, and for as long as they wish."
LaBeouf has been tweeting the phrase every day in advance of the inauguration.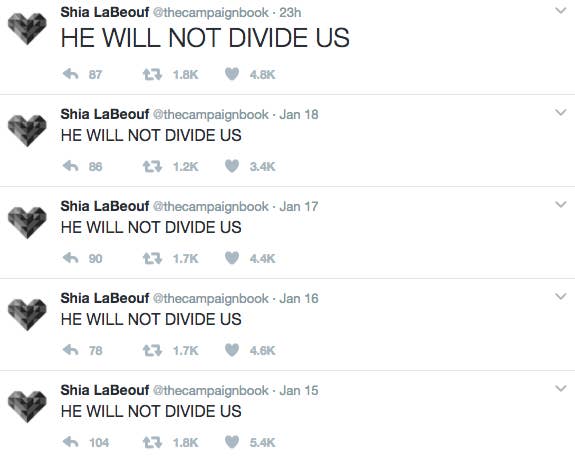 Jaden is the first participant, but look, others have joined him this morning.
"Open to all, 24 hours a day, seven days a week," the project aims to act "as a show of resistance or insistence, opposition or optimism, guided by the spirit of each individual participant and the community," according to the website.