Here's Lil Mama, rapper of "Lip Gloss" fame, standing arriving at tonight's VMAs.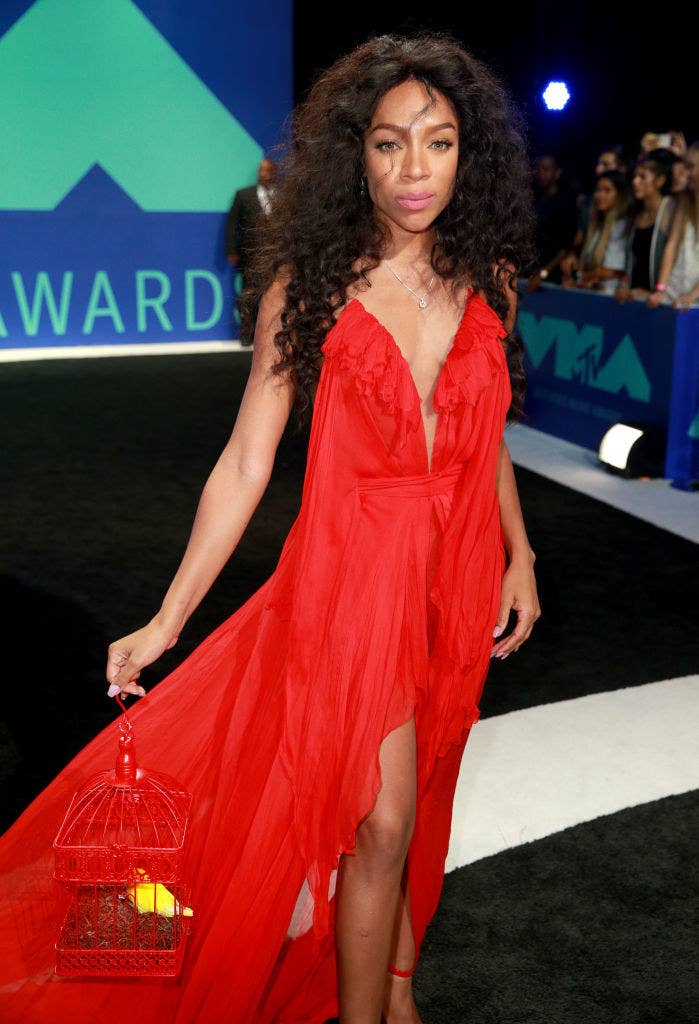 EXCEPT THAT THE WOMAN IS HOLDING A BIRD!
"Maybe it's fake?" you make be thinking.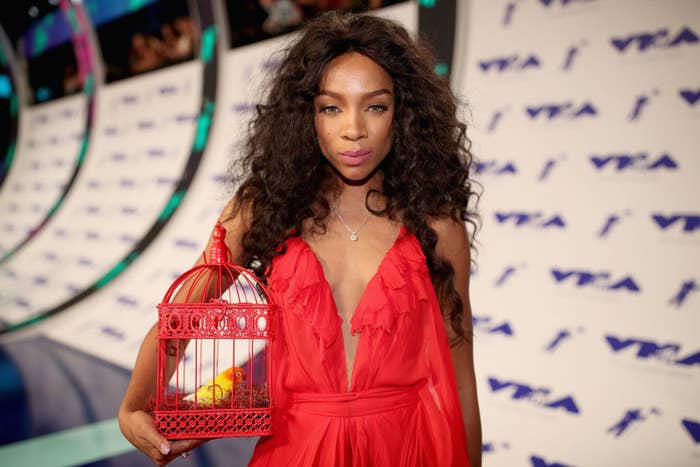 But nope, it's real, as you can see from this image of the bird in flight.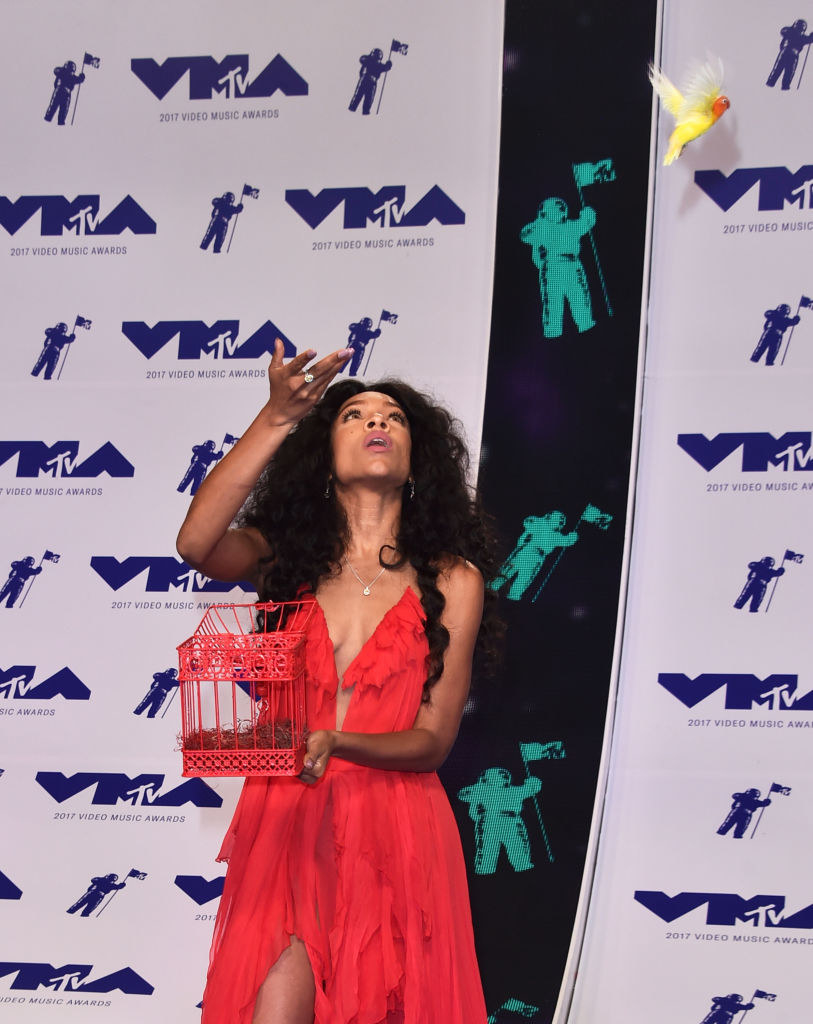 She, for some reason, let the bird fly away into the auditorium.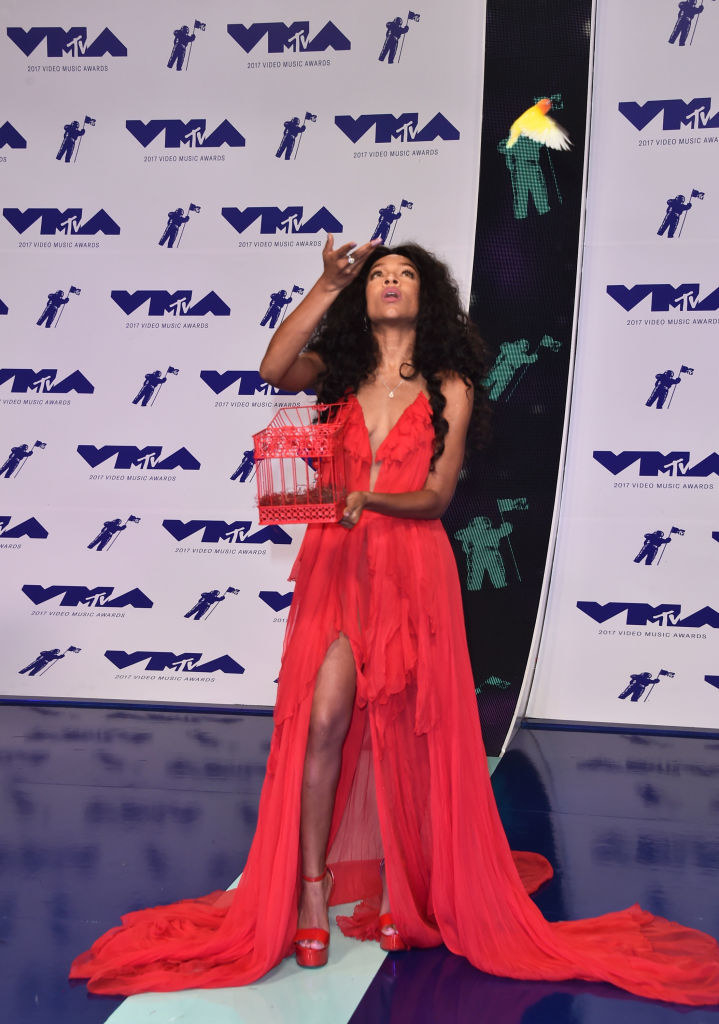 And then she's just like "I don't know what happened to my bird."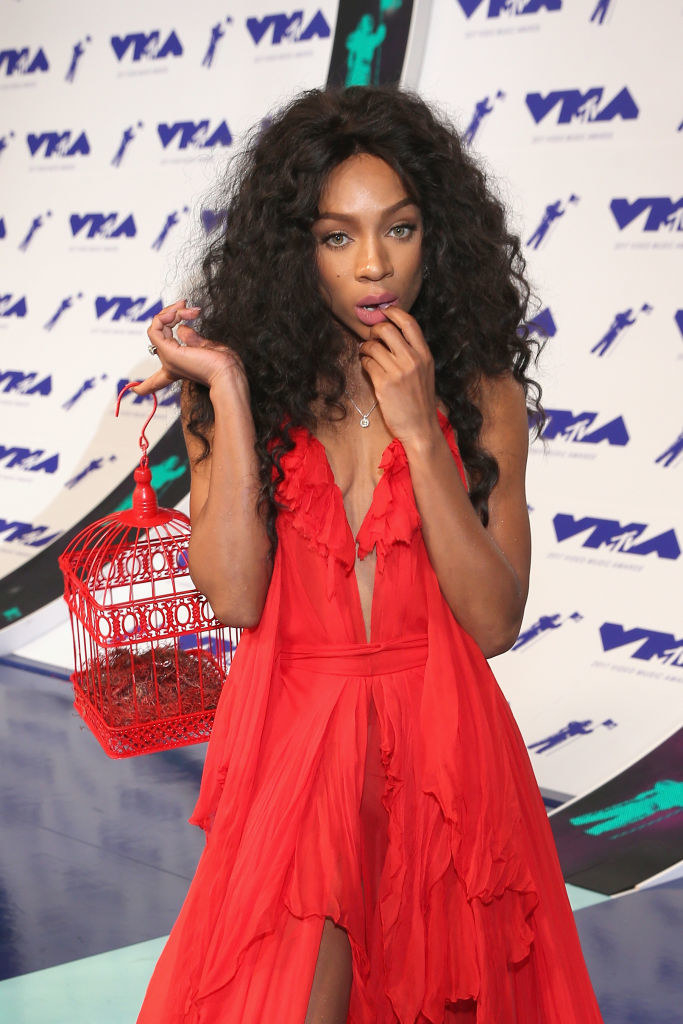 So if anyone sees a small yellow bird flying around Los Angeles please return it to Lil Mama ASAP.
UPDATE: apparently they put the bird back in the cage.
Phew! Lil Mama is not, after all, a monster. But I still have questions...