24 Times "Great British Bake Off" Was The Most Wholesome, Pure Show On TV
Nothing but respect for my emotional support TV show.
1.
When Rahul, who always doubted himself, got a highly coveted handshake from Paul.

2.
When Terry talked about how baking and being on the show brought purpose back into his life after his wife's passing: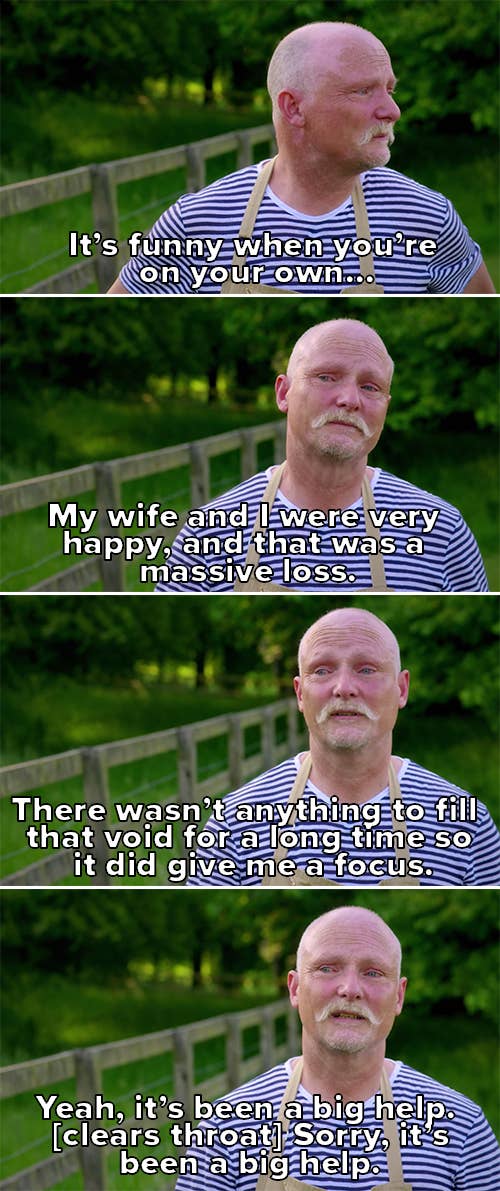 3.
When Liam was over the moon that the judges liked his Nan's pie recipe: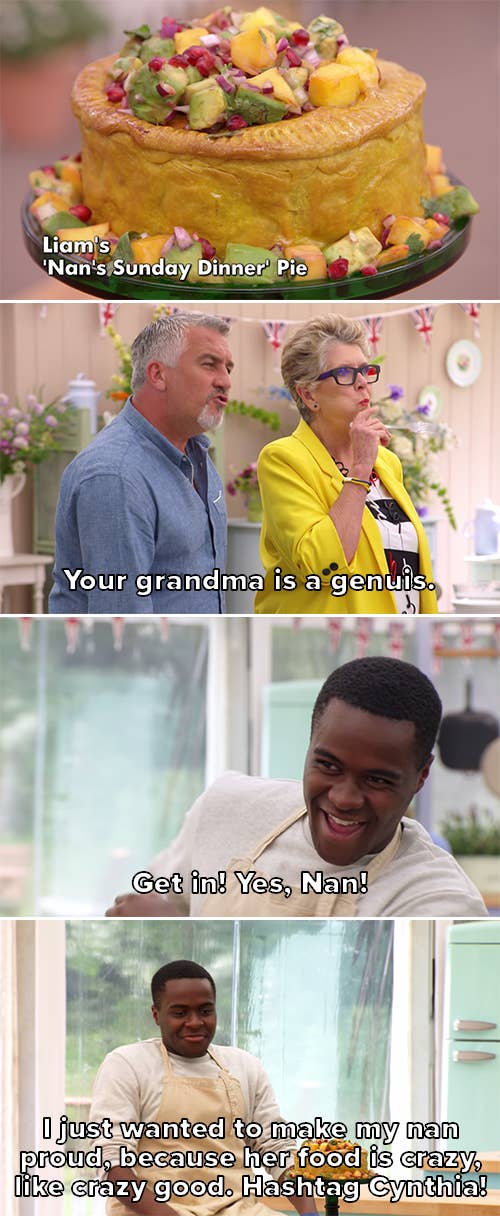 4.
When Mary, Mel, and Sue loved Frances's food so much, they couldn't help but sneak some while she wasn't looking: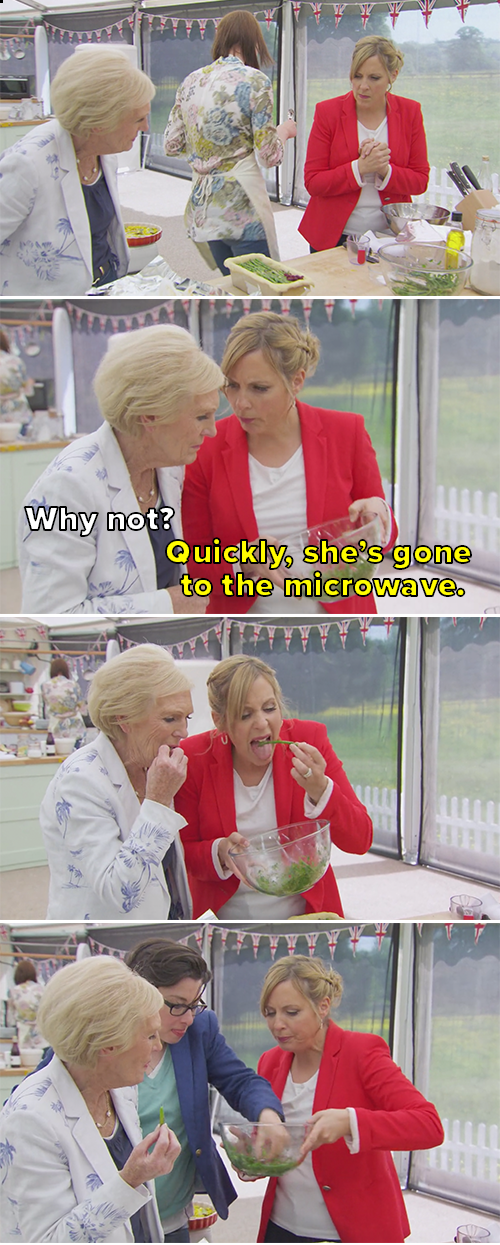 5.
When Tom, James, and Stacey helped Steven get his biscuits finished with less than a minute left in their signature bake: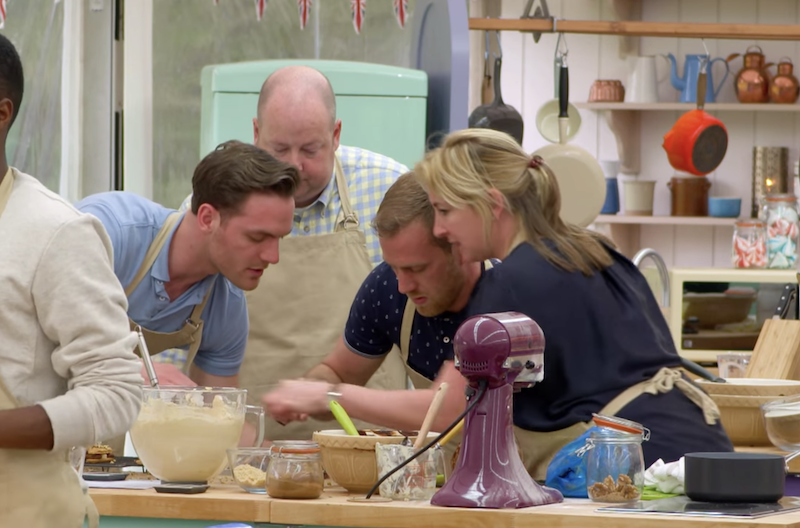 6.
When Rahul was so overwhelmed by his big win, all he wanted to do was call his mom and tell her about it: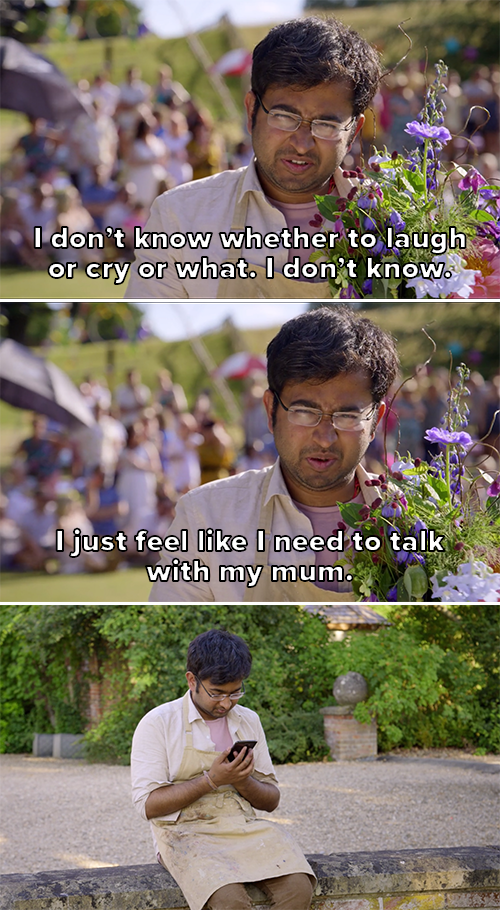 7.
When Sandi gave this tearful and heartfelt speech before Briony's elimination: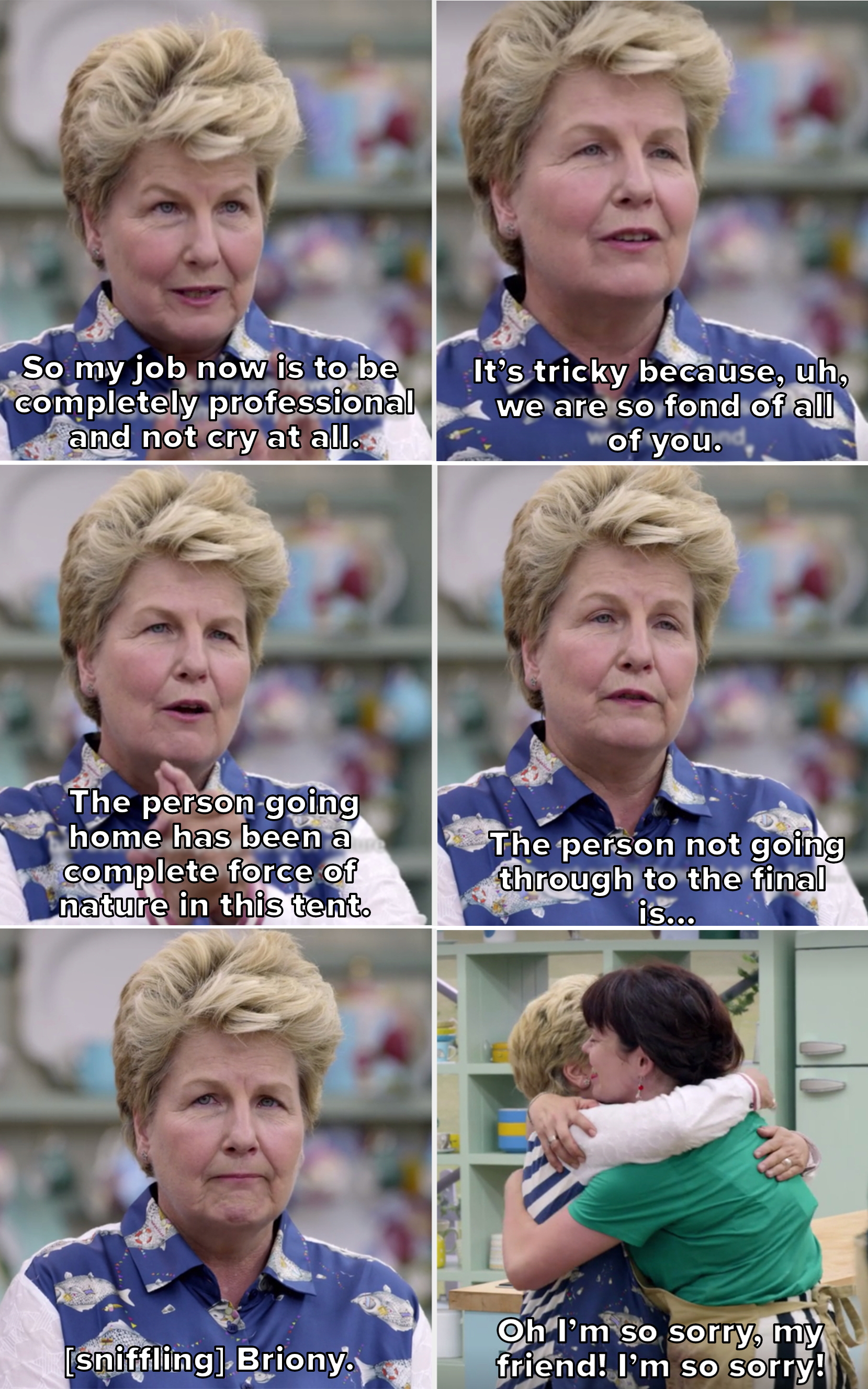 8.
When Paul was so impressed by Flo's watermelon cake, he had to profess his love to her: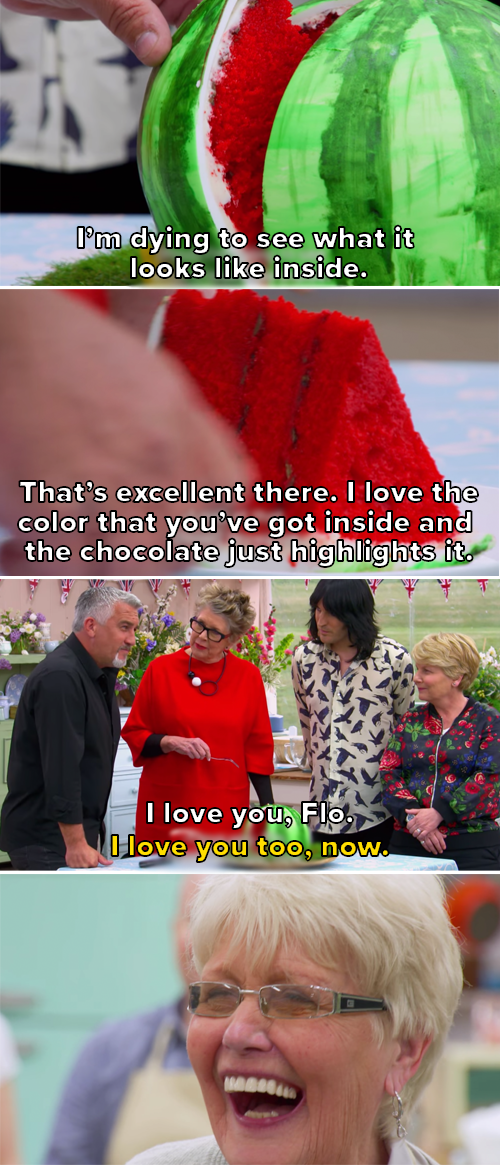 9.
When Norman took a little break from baking to teach Sue how to spell "B-A-K-E" by semaphore:
10.
When Val shared this touching message that definitely made me "awww!" out loud:

11.
And whenever she graced us with her adorable dance moves while baking, like this:
12.
When everyone's favorite goths, Helena and Noel, had one of the most pure and soft friendships the Bake Off tent has ever seen: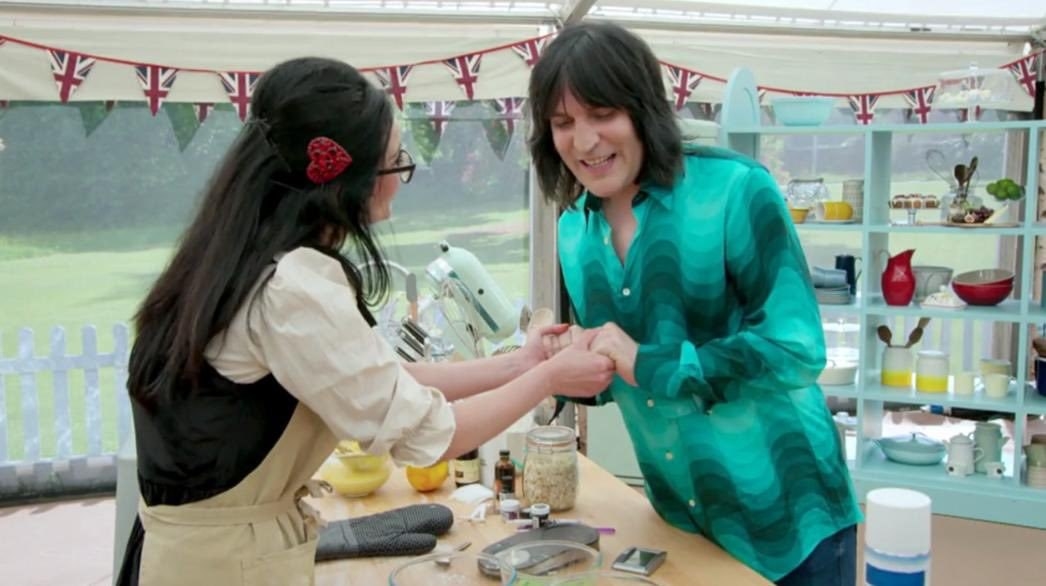 13.
When Paul and Nadiya teamed up to help Mat move his Charlotte Russe cake: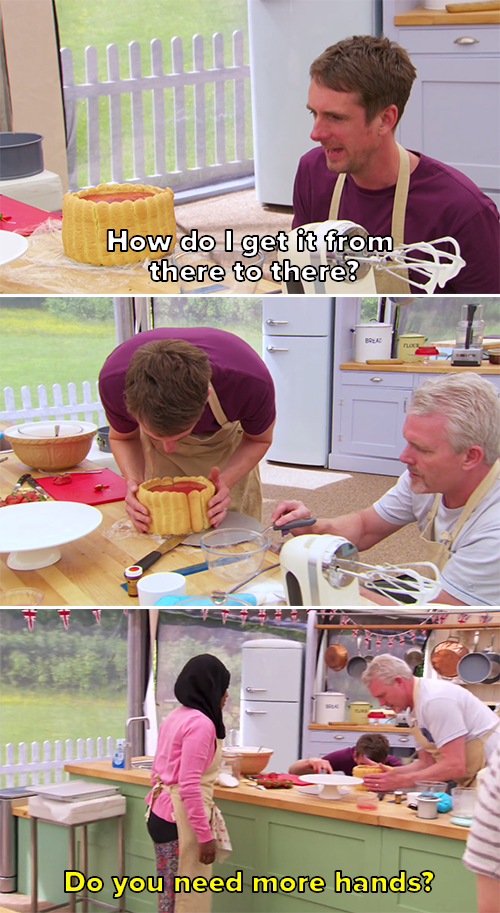 14.
When Paul got a special commendation from Paul Hollywood for making what he called "the best thing in bread ever:"

15.
When Michelle tried to help Jamie with his biscuits, and he reacted in the most Jamie way possible: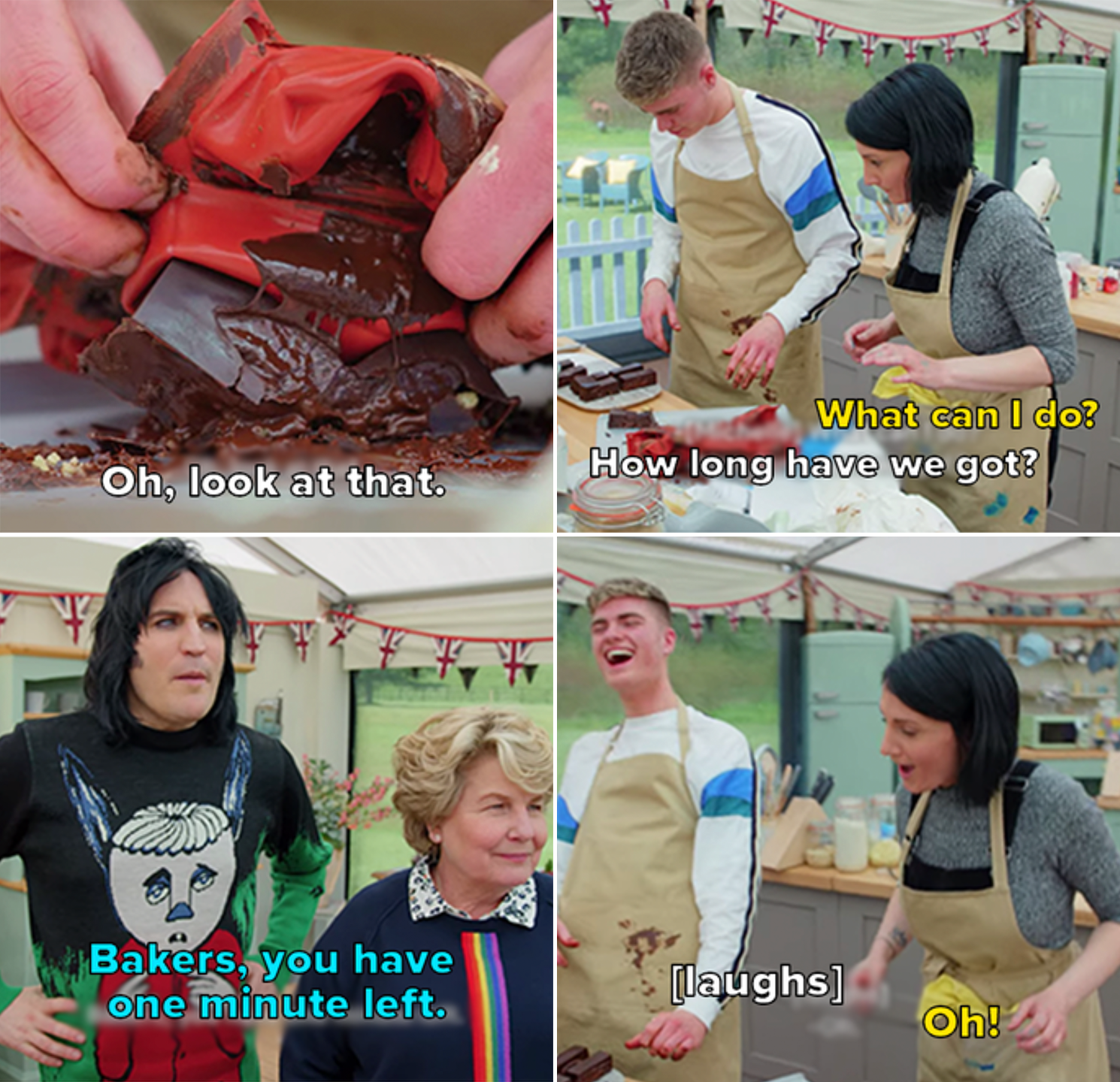 16.
When Diana's chocolate mousse was so good, Mel chased Sue around the tent for it:

17.
When Rahul comforted a crying Manon when her cake didn't turn out quite as planned:

18.
When Nadiya had this realization after being announced the winner:
19.
When Paul literally lost it over how incredible Steven's bread purse was: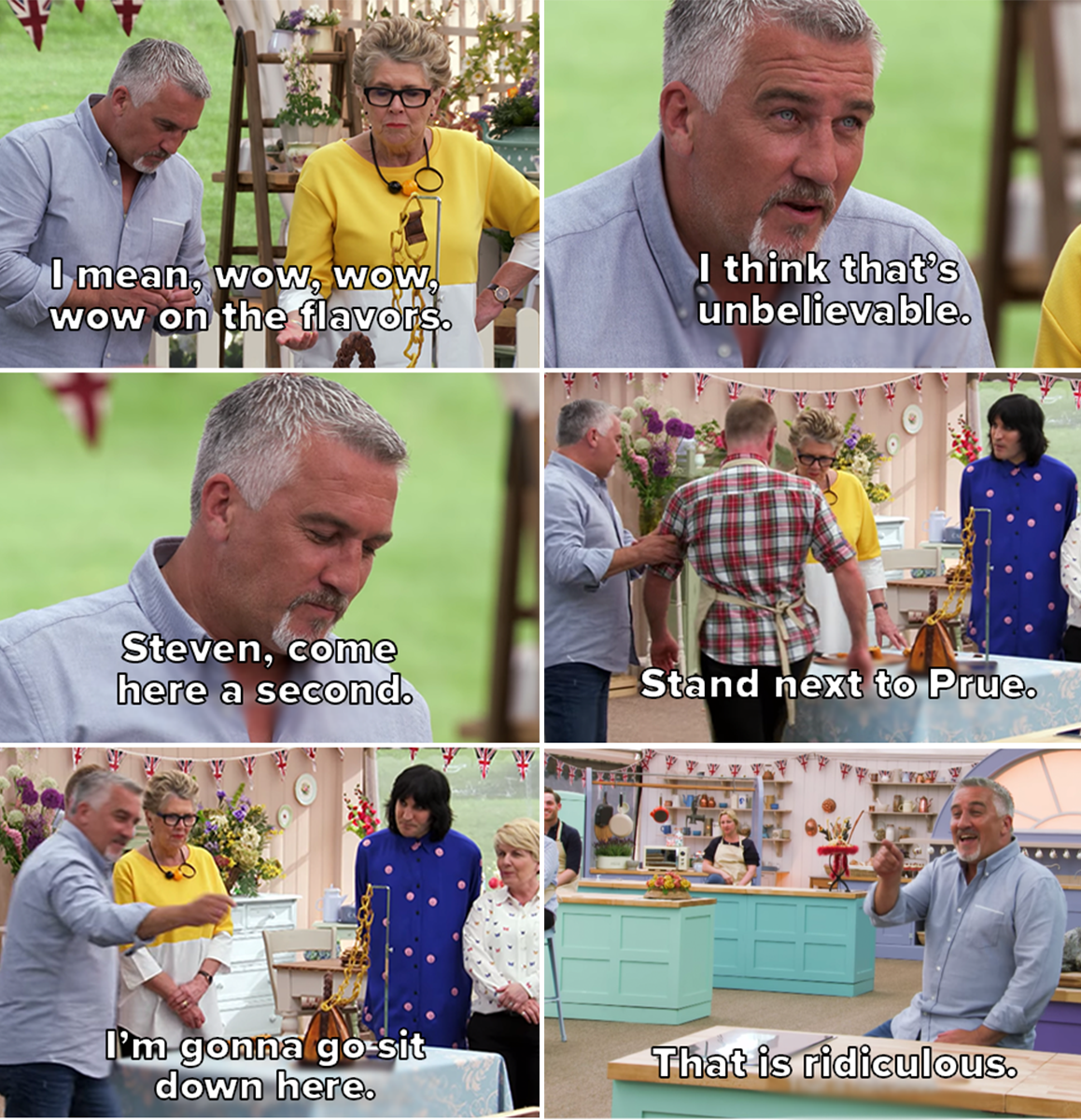 20.
When our beloved Norman was ready to show Paul he wasn't a boring baker by adding an ~exotic~ element to his bread — pesto: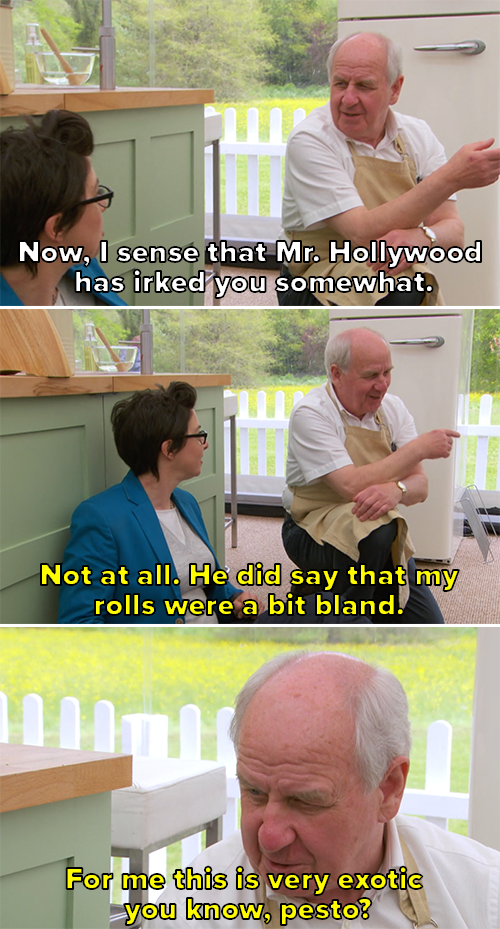 21.
When Briony, Manon, and Kim-Joy ran over to help Ruby with her collapsing cake during Vegan Week, which definitely did not make me tear up at all: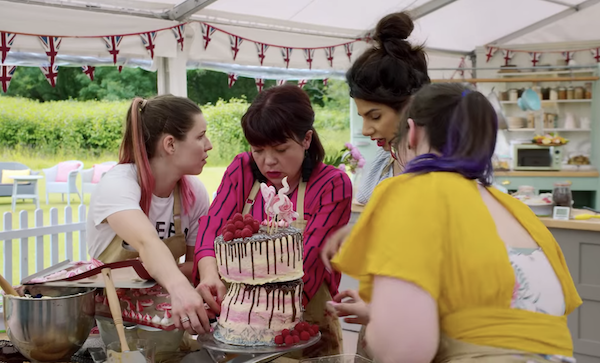 22.
When Selasi and Benjamina stirred up trouble in the tent like this all season long: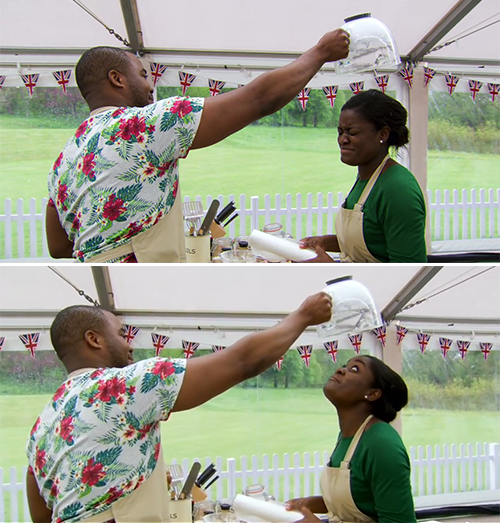 23.
When Mel simultaneously helped Frances fill her piping bag and gave Ruby a much needed talking-to:

24.
And finally, when Janet gave us this important reminder: