Filming a late-night show while social distancing seems pretty hard to do. Well, this week Jimmy Fallon proved not only is it possible, but it's pretty fun, too! Jimmy brought us some laughs from the comfort of his home, and honestly, it's exactly what we need right now.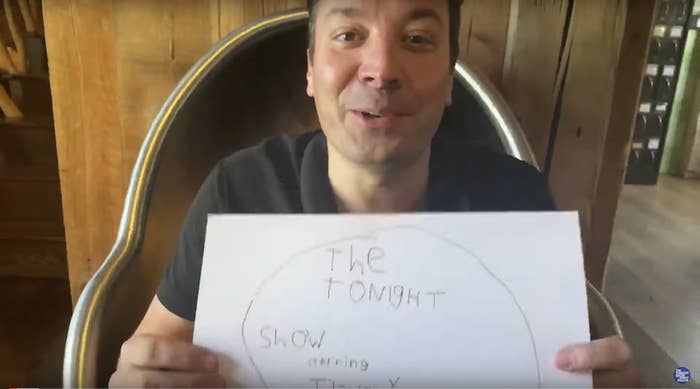 The whole thing feels very much like a home movie in the best way possible. Instead of bringing in a crew, Jimmy put his wife and daughter Winnie to work, and it's so heckin' cute!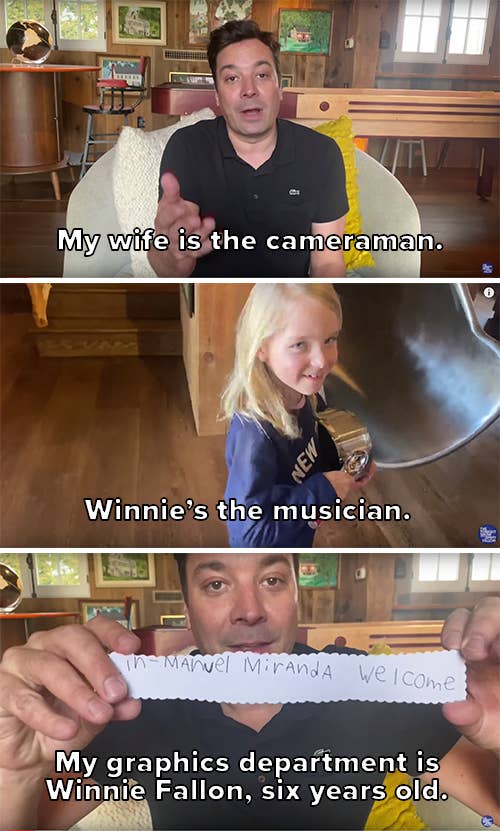 Jimmy's youngest daughter, Frances, was not down for a boring show and decided to spice things up a little, too.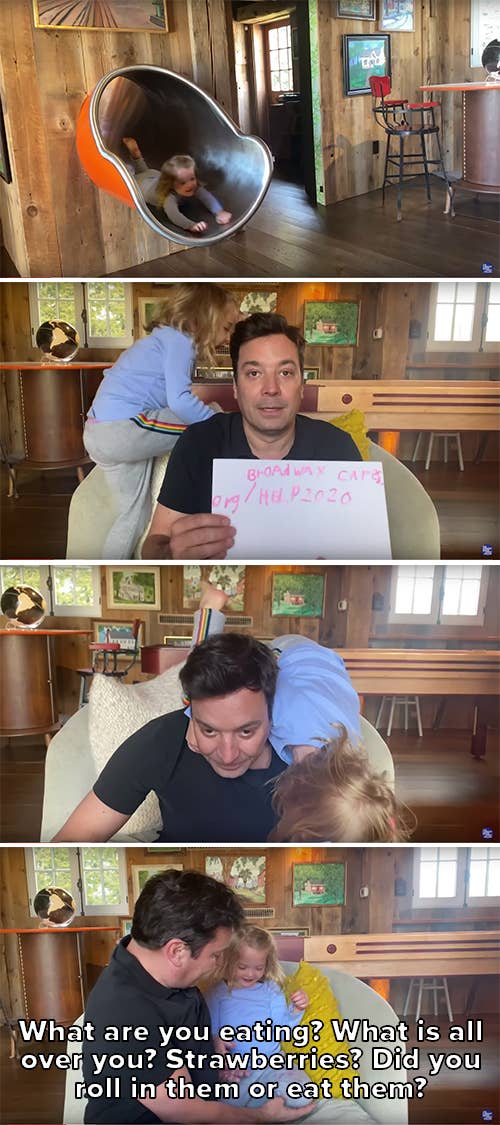 I've got to admit, Winnie and Frannie laughing uncontrollably in the background is way funnier than having a studio audience. But that also means that when your kids don't like your joke, they're not gonna hold anything back.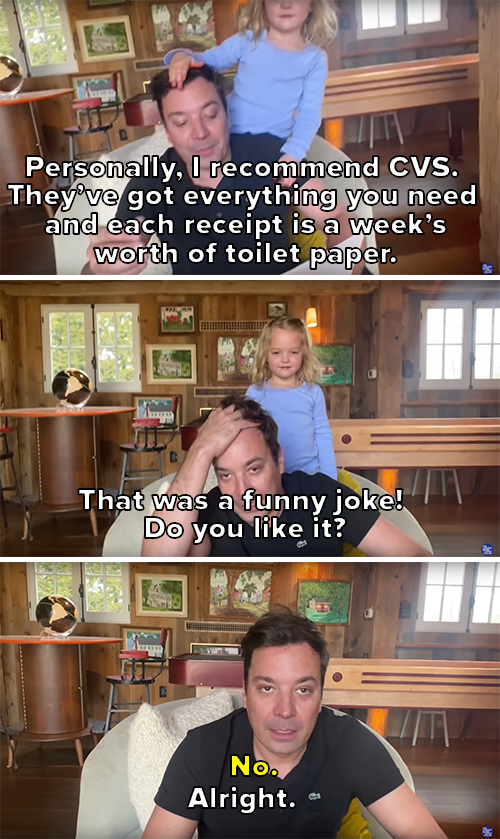 Jimmy was basically every parent trying to work from home right now while also taking care of their kid(s).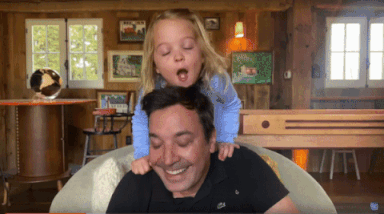 If you thought there'd be no celebrity guests, think again! In what was less of an interview and more like a wholesome chat between two dads, Jimmy brought Lin-Manuel Miranda onto the show via Zoom.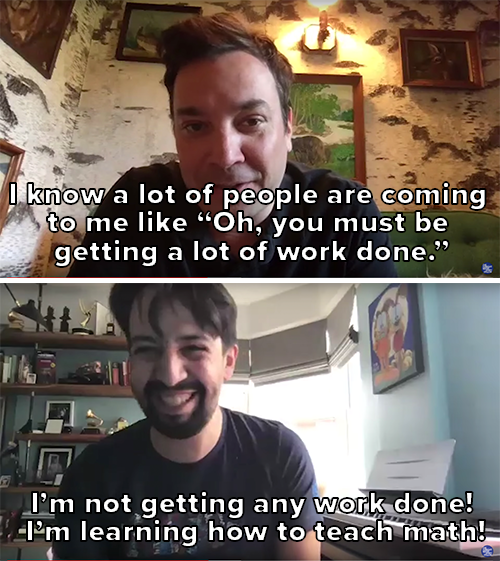 He did what all of us do whenever we get a look into a celeb's house and snooped around at all the cool things Lin has.
Lin gave us this wholesome moment where he showed off some art by his kids — Sebastian and Francisco — like the proud dad he is...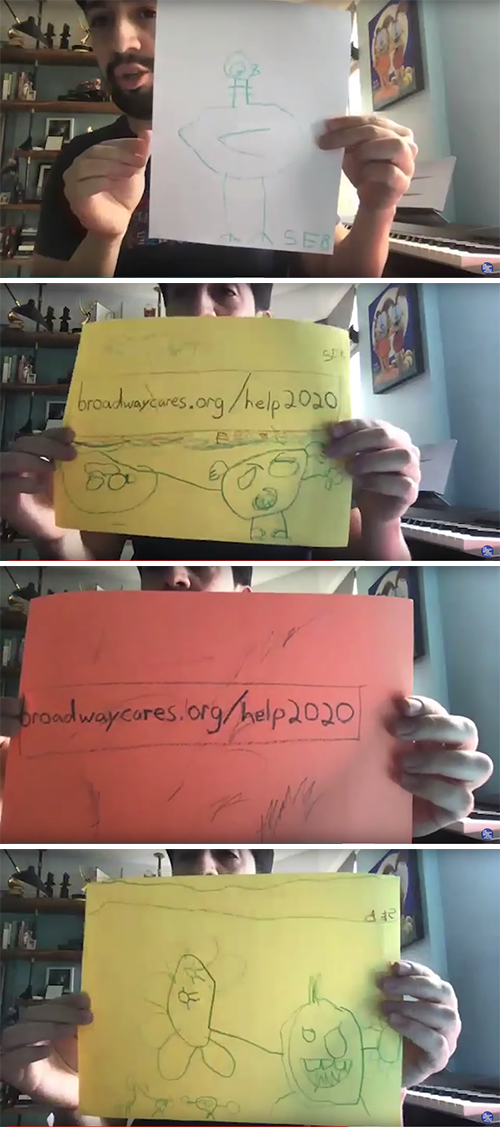 ...and performed "Dear Theodosia" from Hamilton before loggin' off!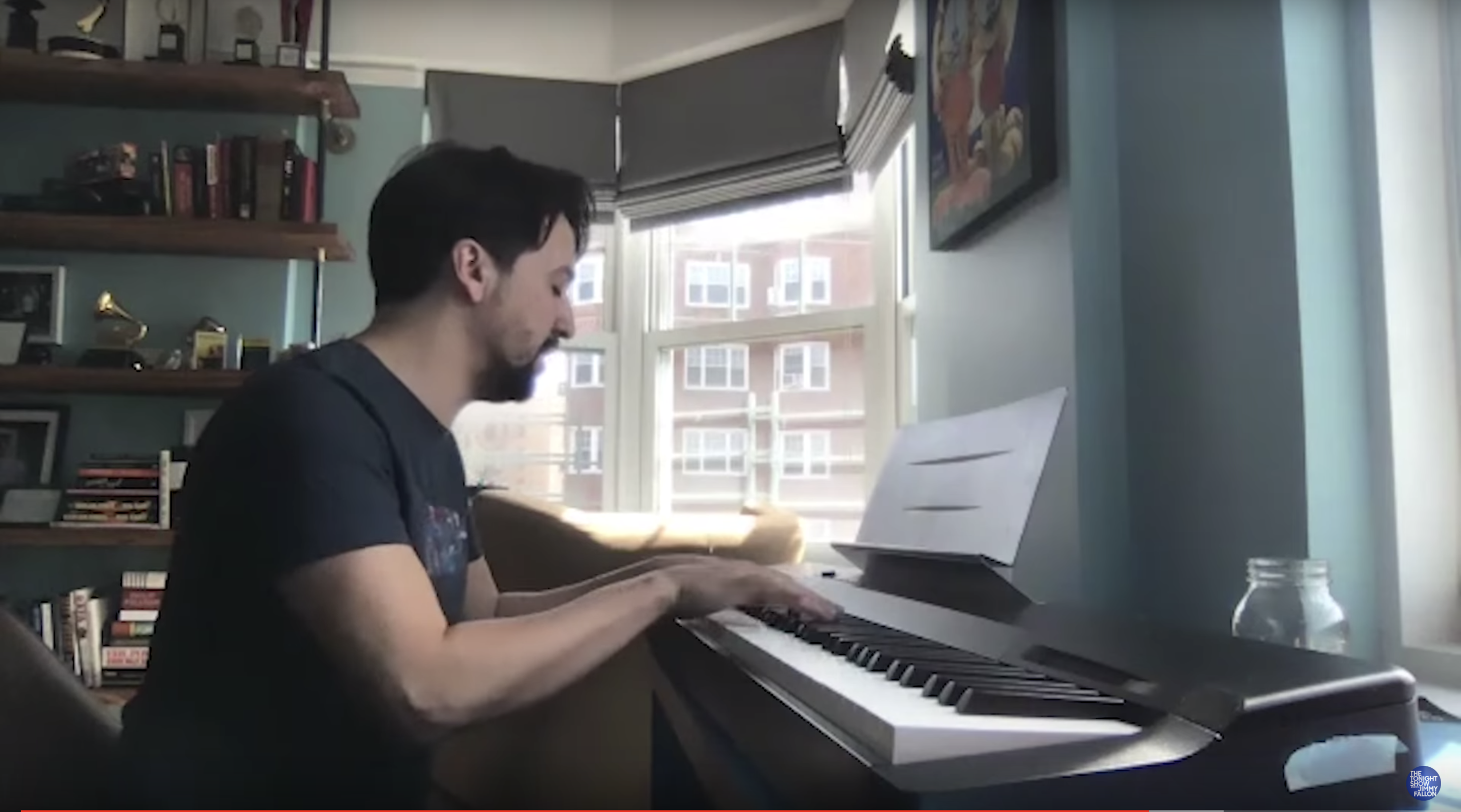 Honestly, I might like this even better than a ~traditional~ late-night talk show style. It was such a fun time! You can watch the whole episode for yourself here — I highly recommend it!