Lately, TikTok has been teaching me a boatload of interesting things I had no idea about, like how Jeeps have hidden ~easter eggs~ or that soaking your strawberries in salt water will release little bugs living inside it.
One of my favorite things I've seen on there recently is this vintage makeup compact shared by Brittany Schmeltzer — a 26-year-old who's been collecting vintage clothes and accessories for more than a decade now.
Before I get into all the things that make this so gosh dang cool, can we please take a second to appreciate how pretty it is?? 10/10 would like one of my own, please and thanks.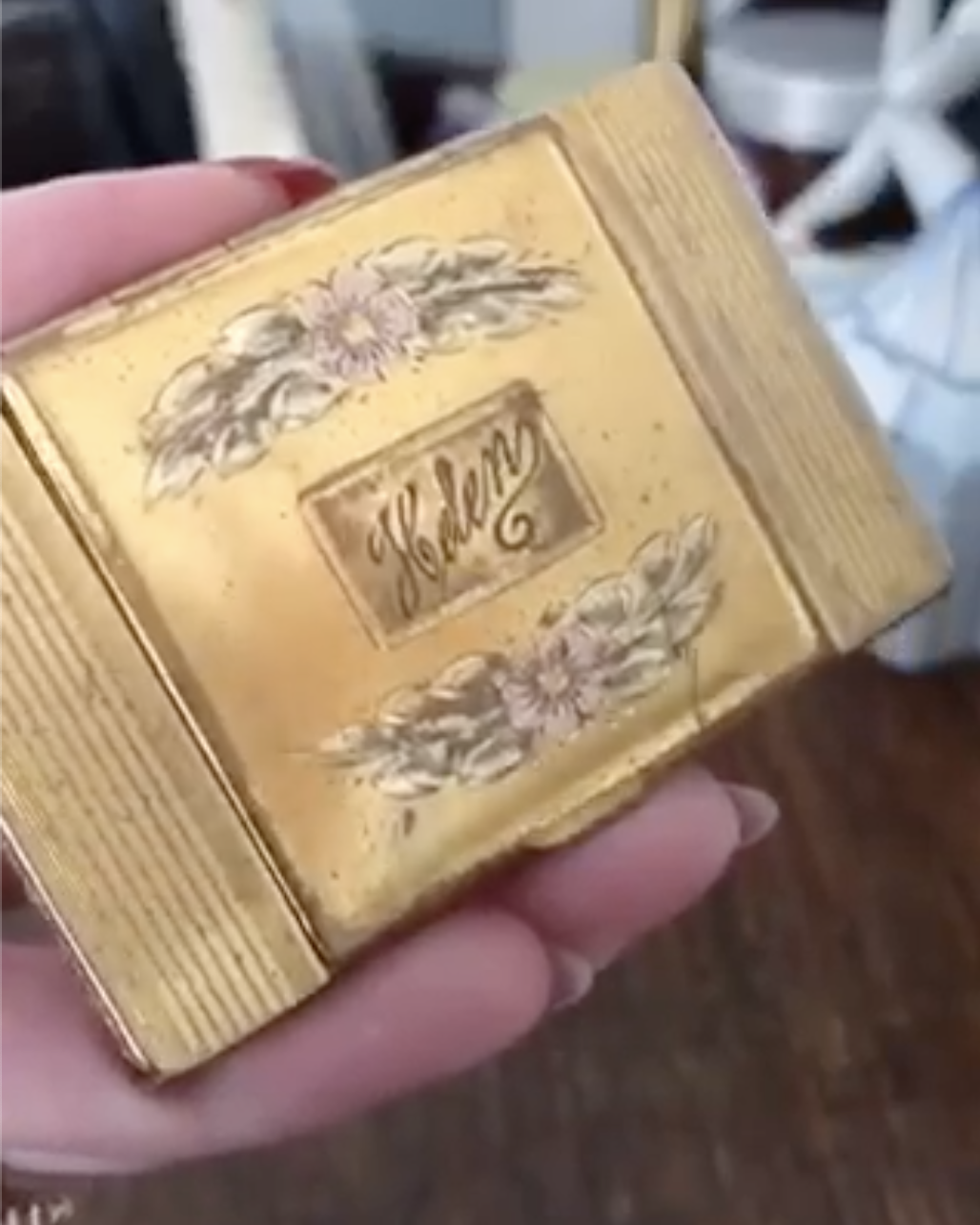 Brittany estimates that this brass compact dates back to the 1950s. In the 1960s, a lot of makeup companies made the switch to plastic compacts because they were cheaper to mass produce, like the ones we have today.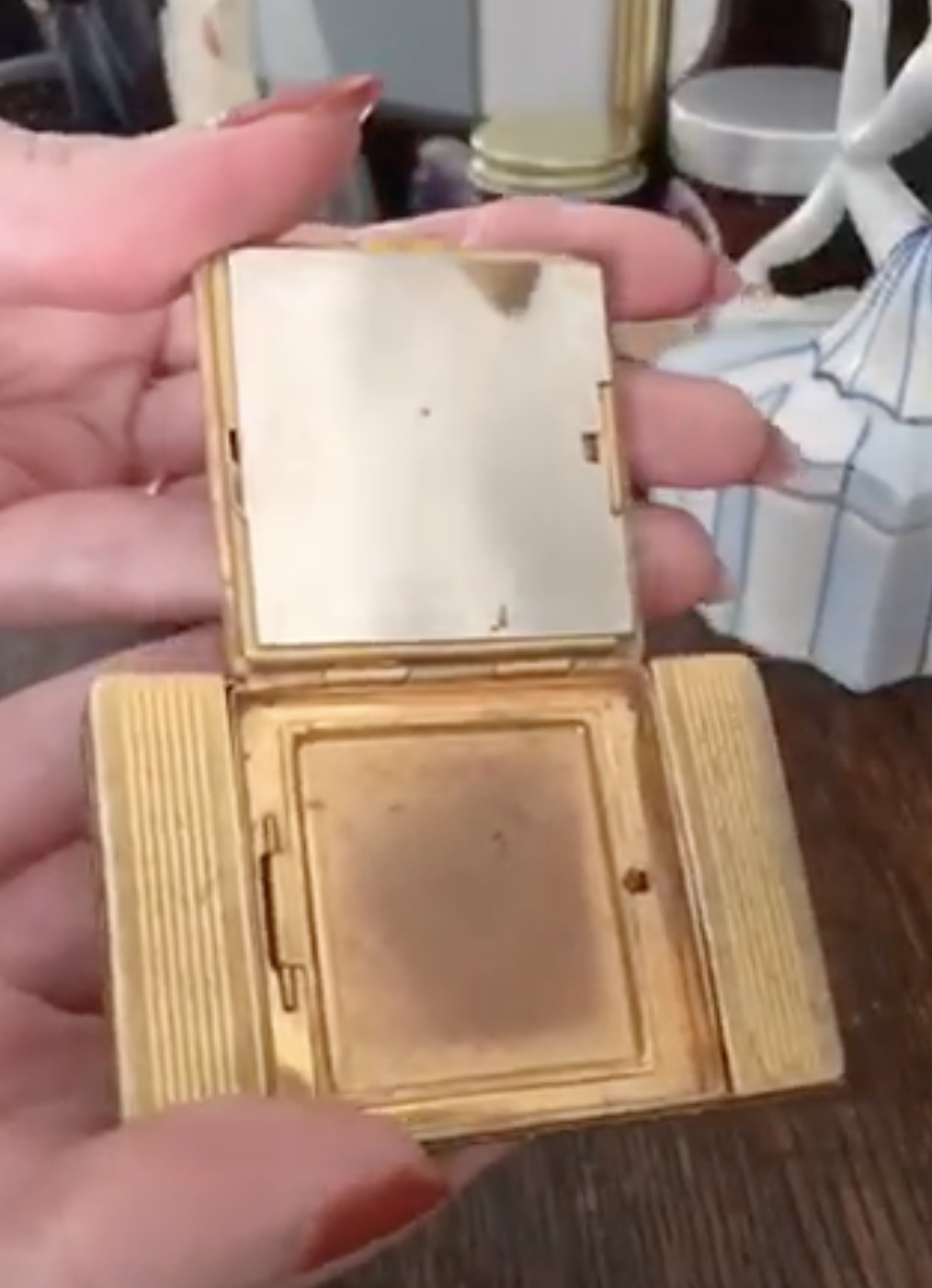 The first compartment is just like your run-of-the-mill face powder compact. But wait, there's more!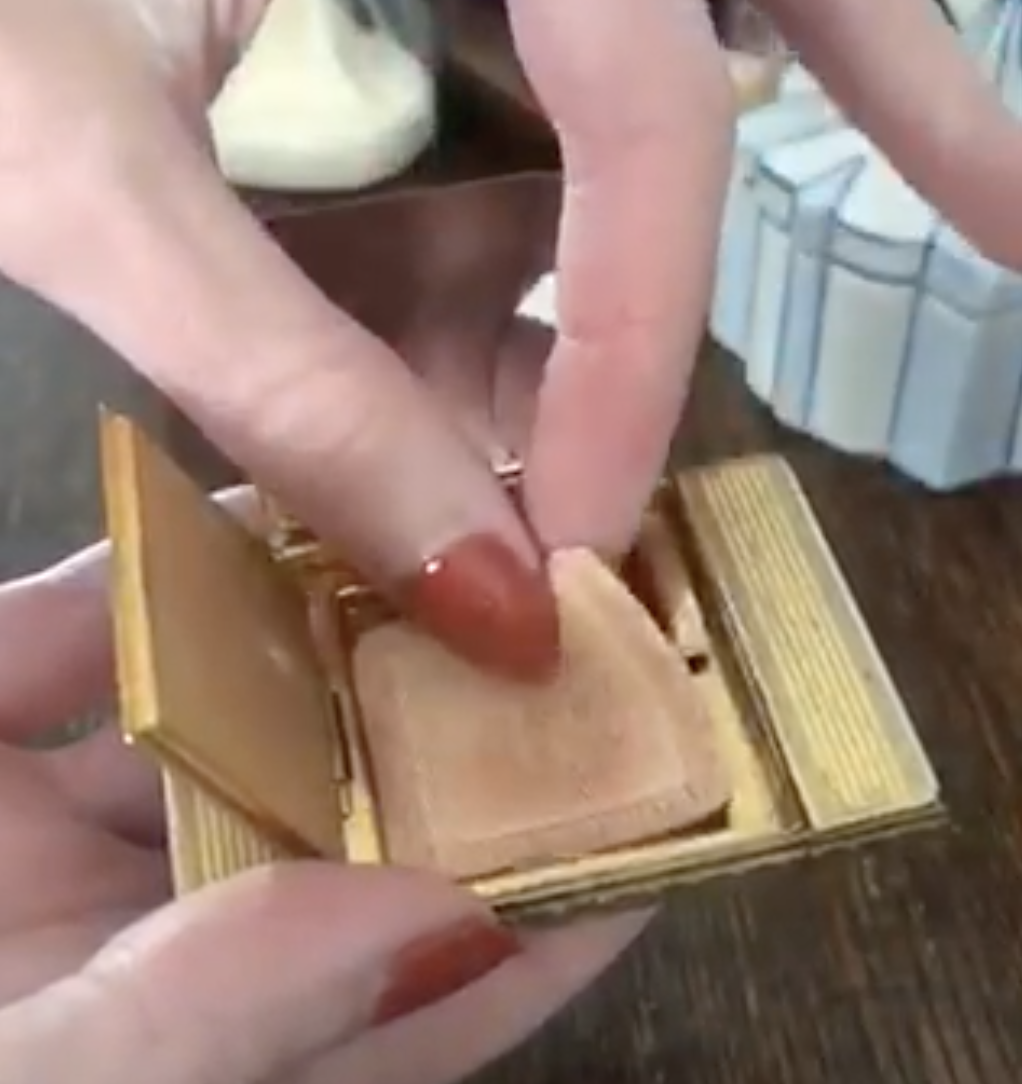 There's a hidden blush compartment behind the mirror! It gives me the same energy as those ~spy toys~ I had as a kid that looked like a basic tube of lip gloss but were actually an invisible ink pen, or something like that. BUT IT GETS BETTER!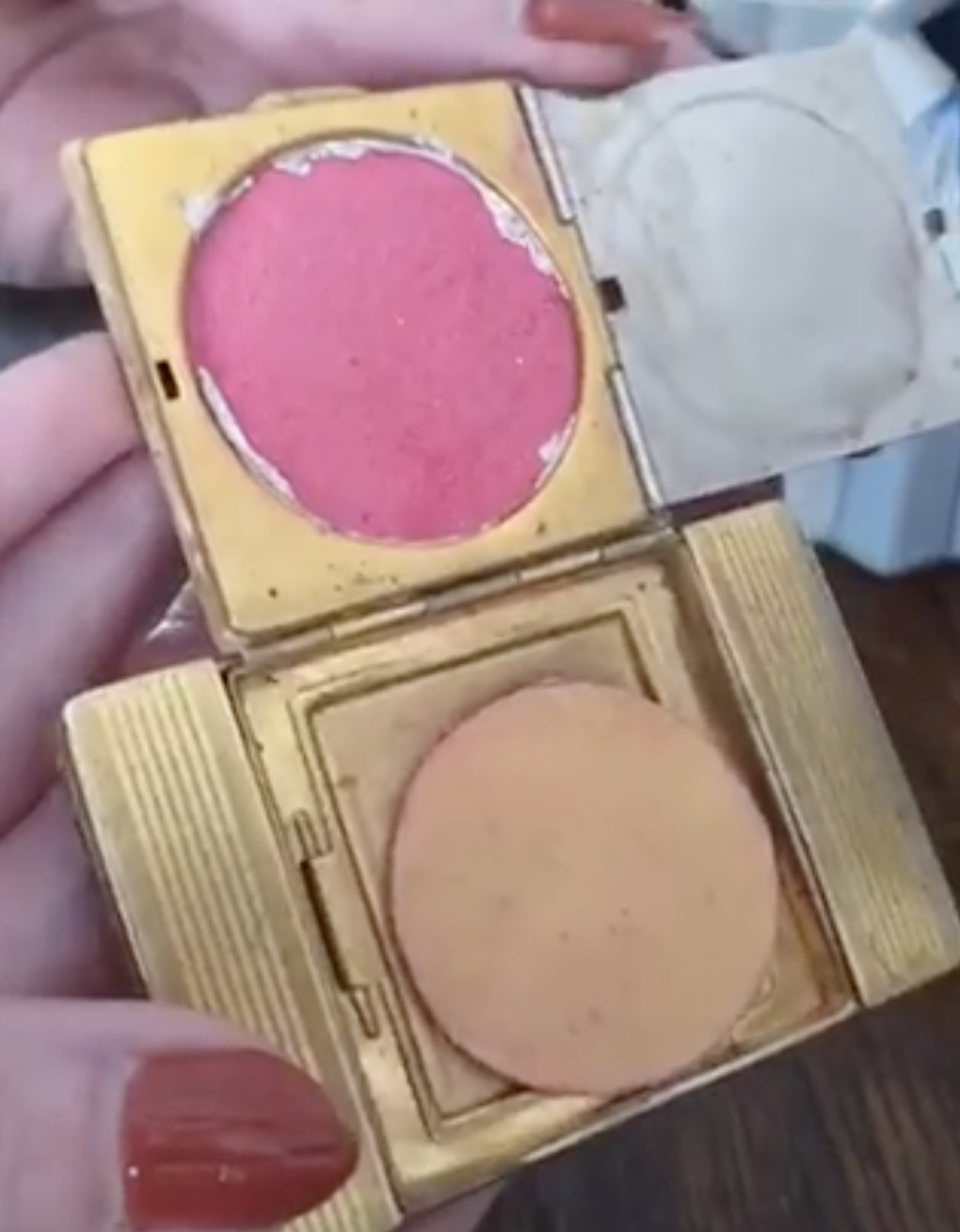 The compact also has these detachable lipstick tubes that slide right out and give you not just one, but TWO color choices! Or two of your favorites, whichever you prefer.
It's handy! It's cute! It's refillable! And tbh, having powder, blush, and lipstick all in one place sounds a lot easier than frantically fishing around the bottom of my purse for four separate things. I think it's pretty neat!
It looks like I'm not alone in this, either. Brittany noted that a lot of people commenting on her TikTok were excited to see a more eco-friendly method of packaging makeup.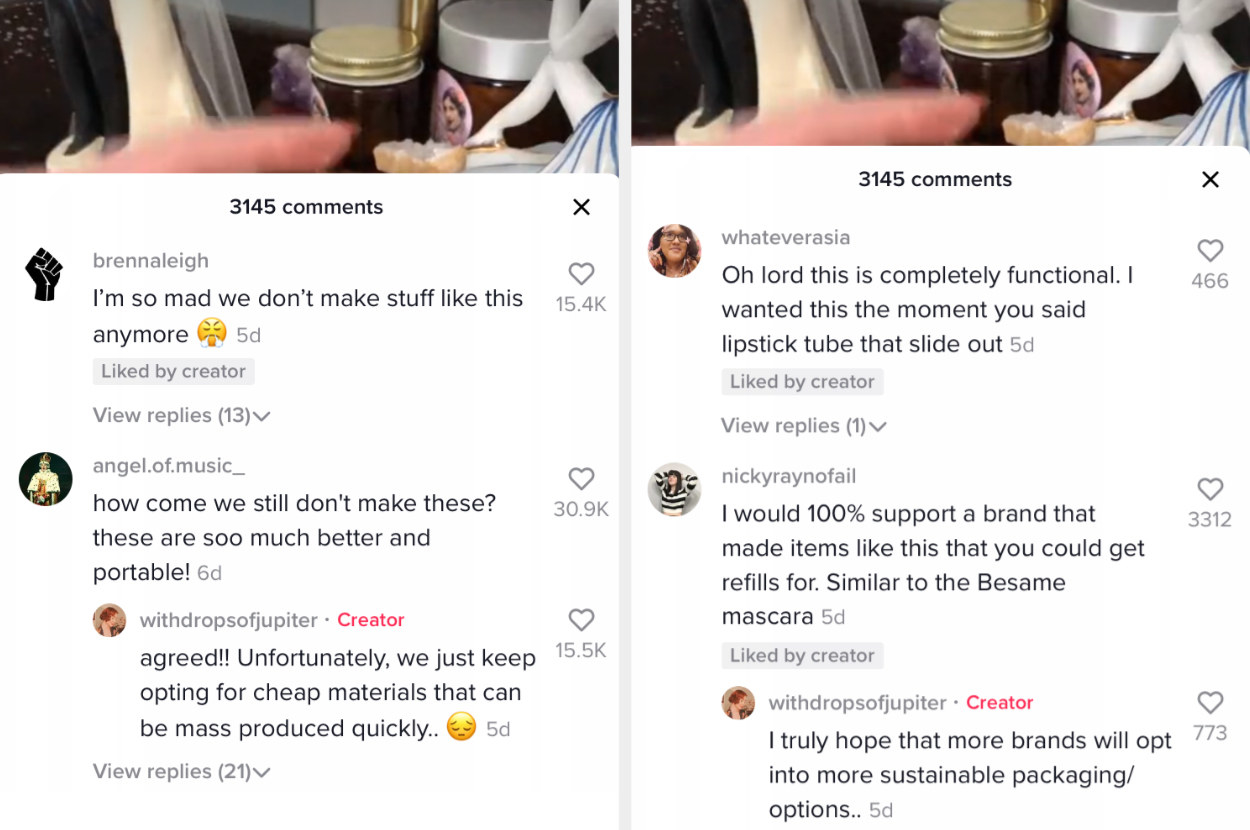 As for Brittany, she's really excited to see so many young people take an interest in learning about vintage products and fashion.