1.
This mirror glaze that didn't go as smoothly as expected: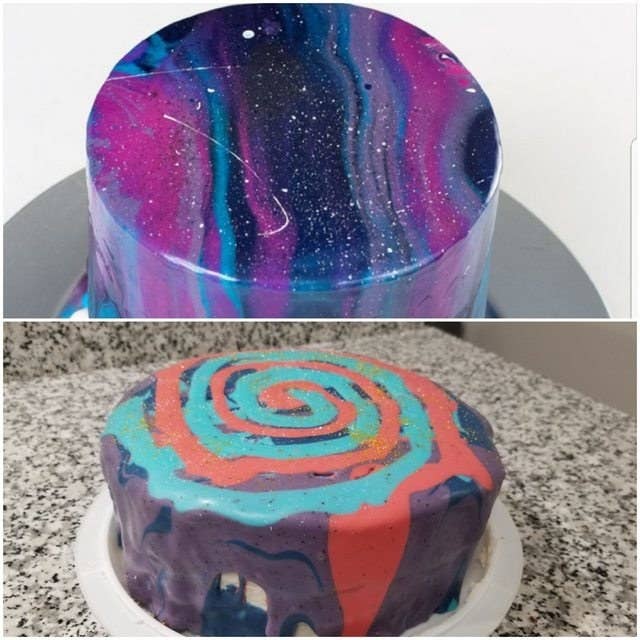 2.
This holiday treeat that didn't quite take shape: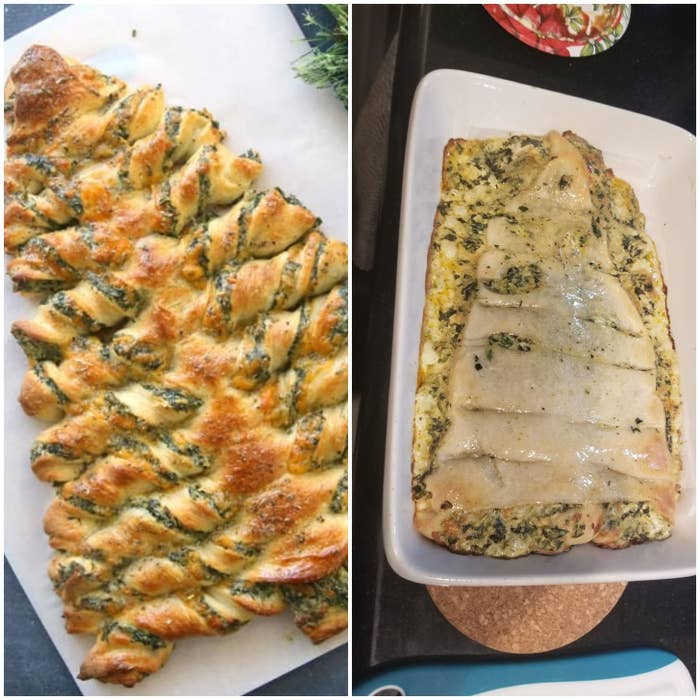 3.
This ghost that turned out a bit more like a blob:
4.
This pizza snack that refused to roll:
5.
These ghosts that look like they're trying to escape:
6.
This DIY ornament that crumbled under the pressure: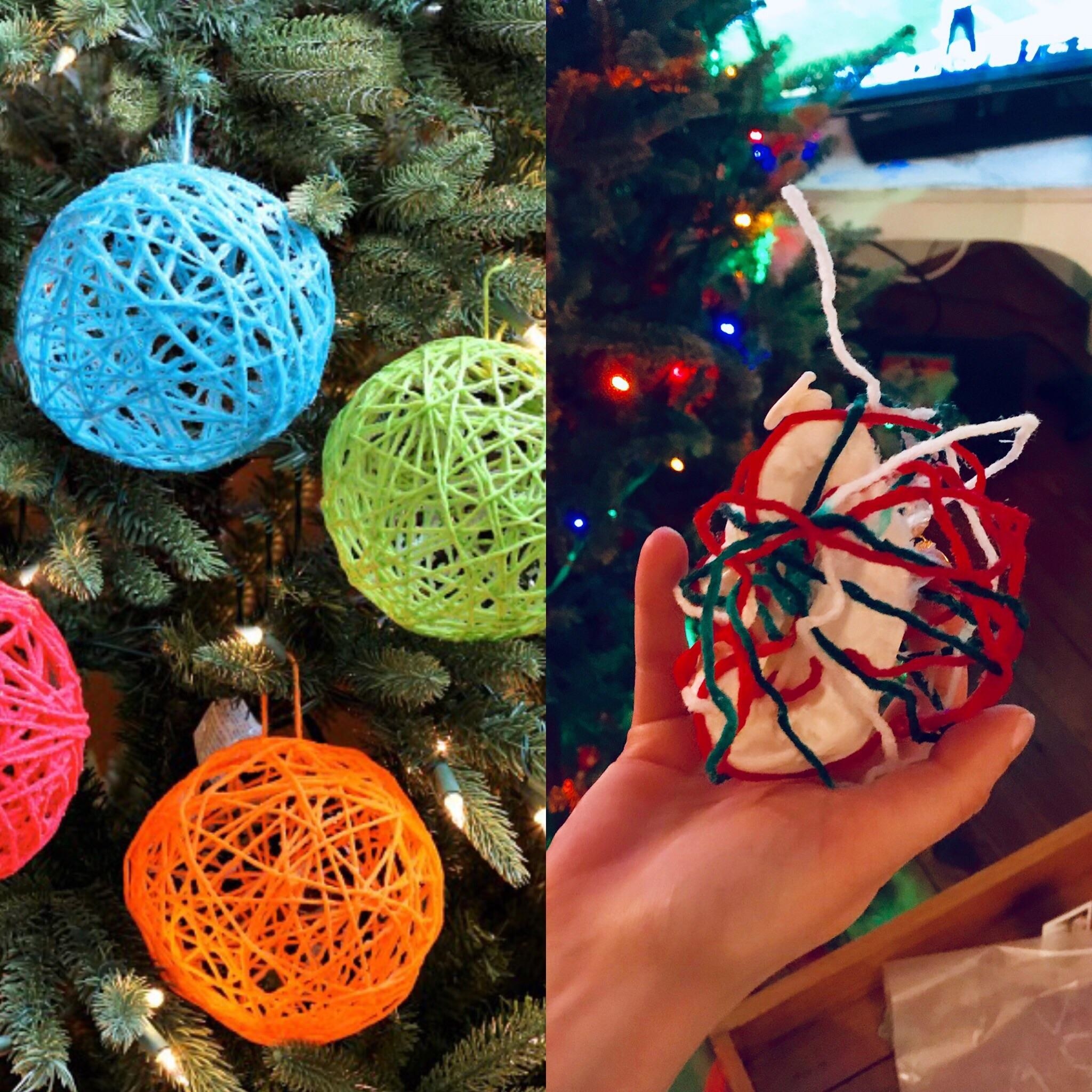 7.
This dinosaur cake that didn't exactly turn out as expected: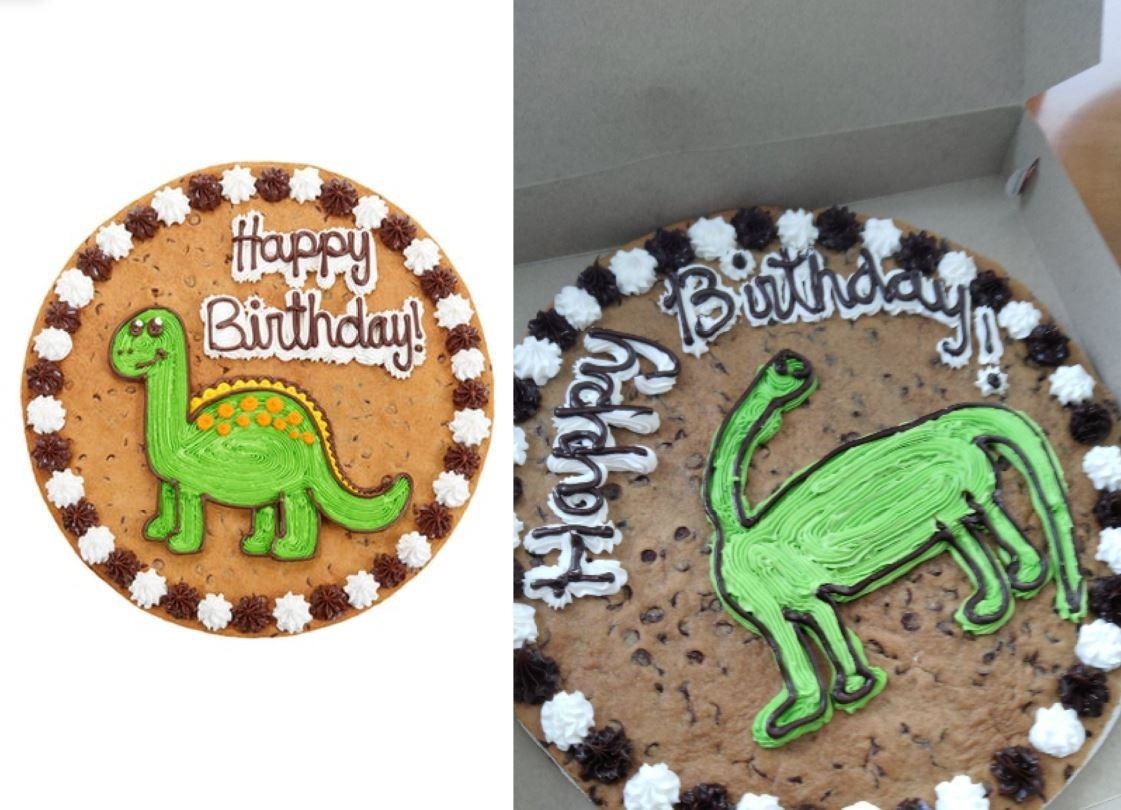 8.
This unicorn cake that looks a little defeated:
9.
These Minions that are honestly a little frightening: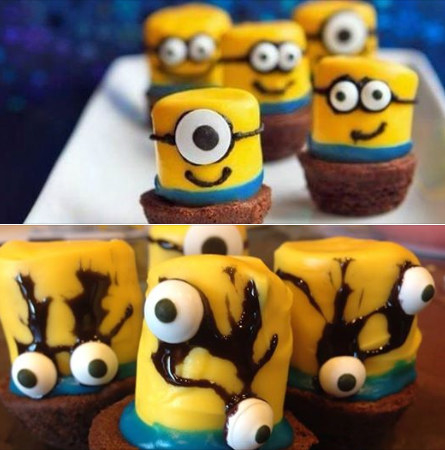 10.
This attempt at a Great British Bake Off treat: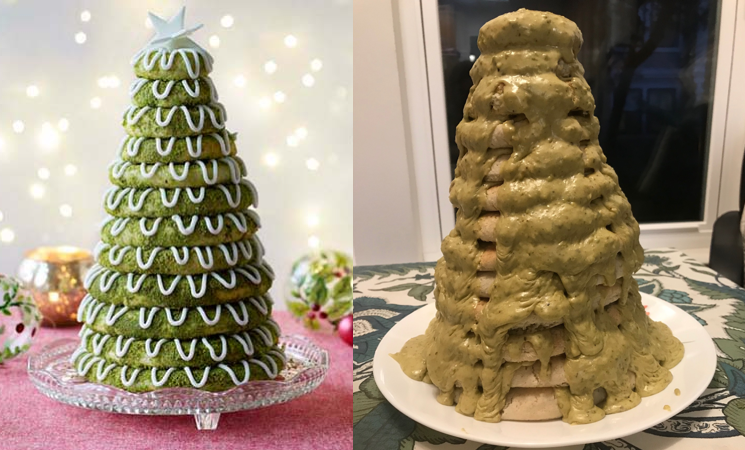 11.
This turkey that's really Been Through It: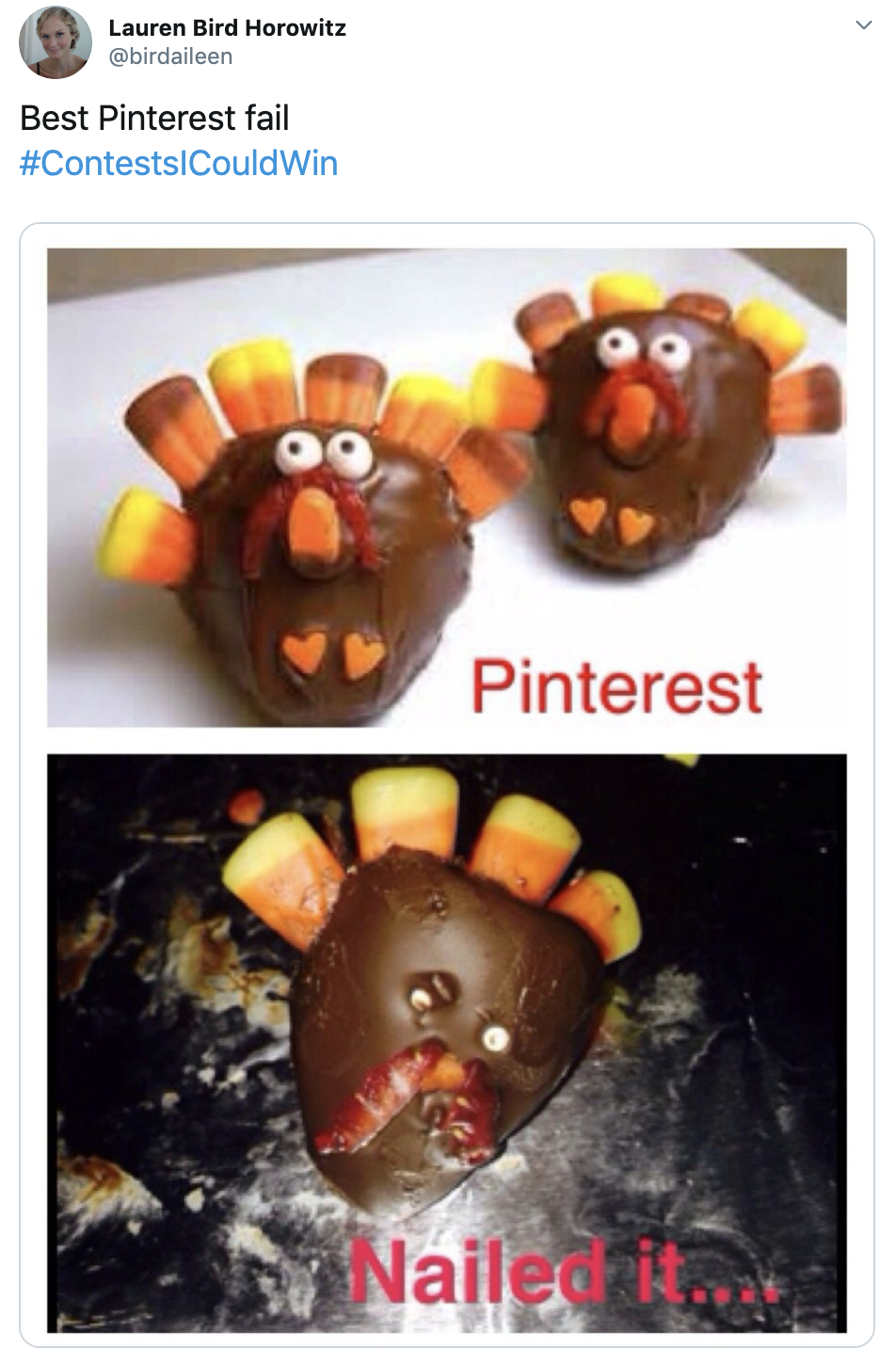 12.
This toast that looks like it's seen some things:
13.
This DIY Christmas "tree" that came up a little short: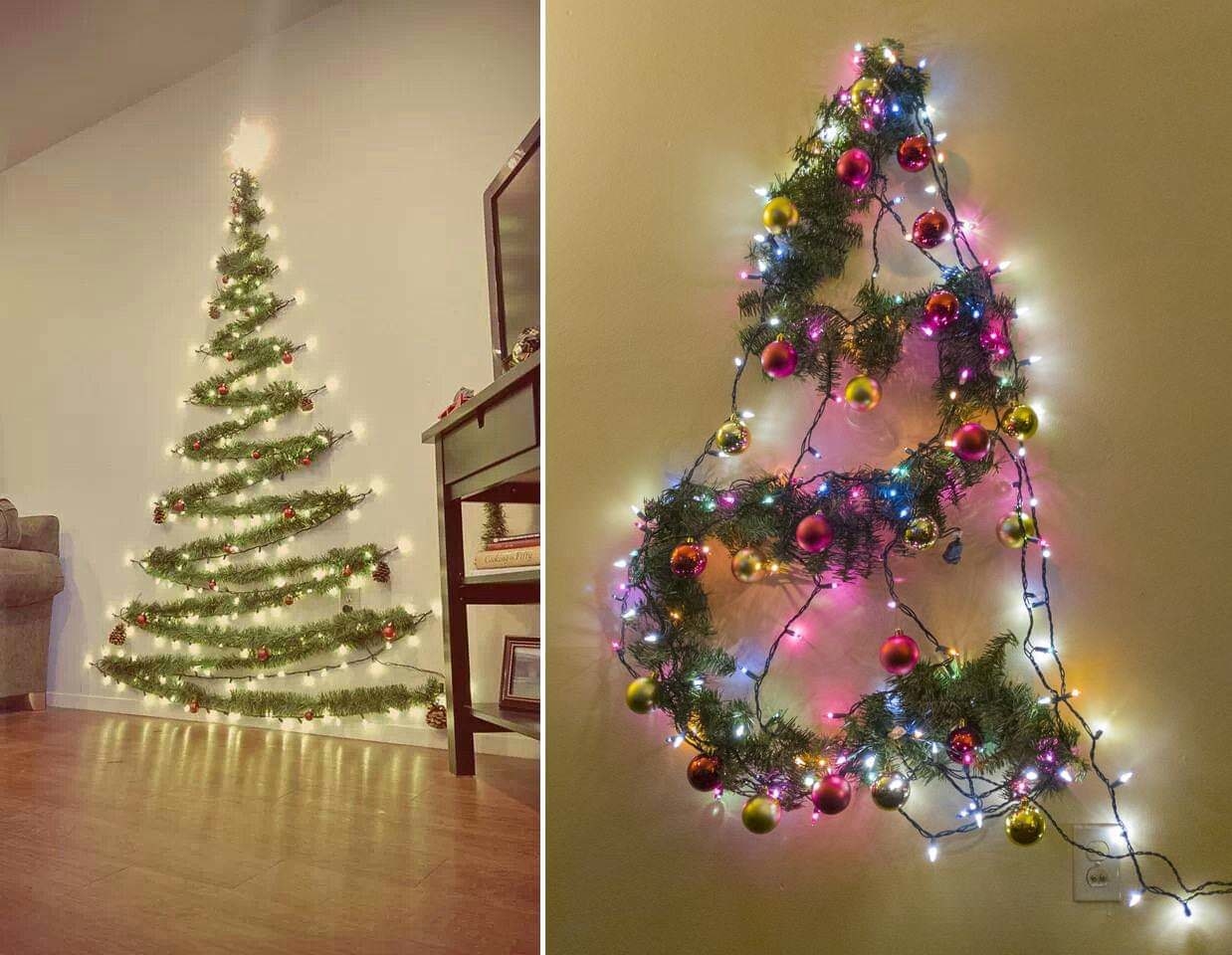 14.
This "dolphin" that turned out looking more like an eel: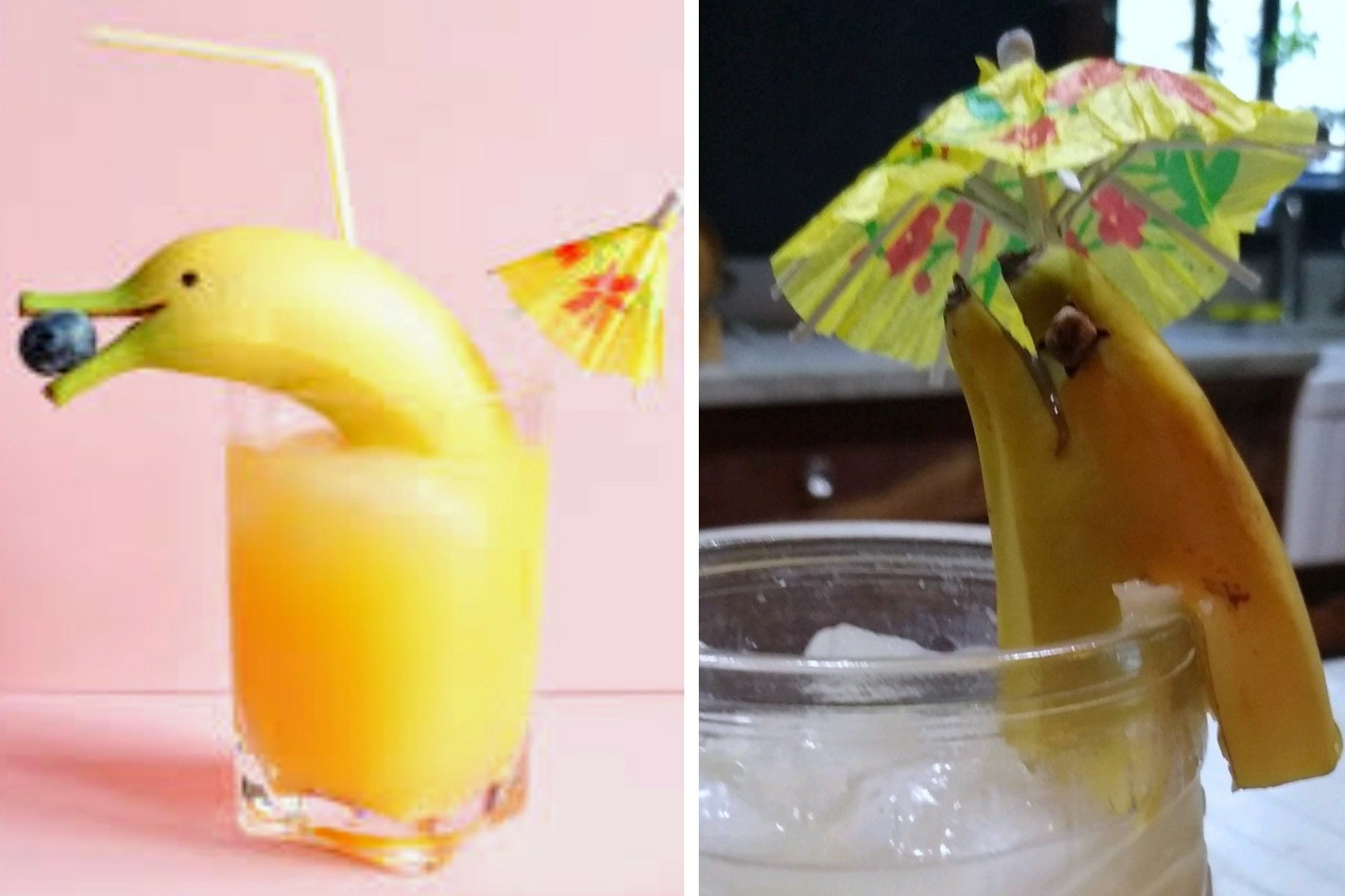 15.
This bunny egg that couldn't believe its eyes:
16.
This pupcake that might haunt your nightmares: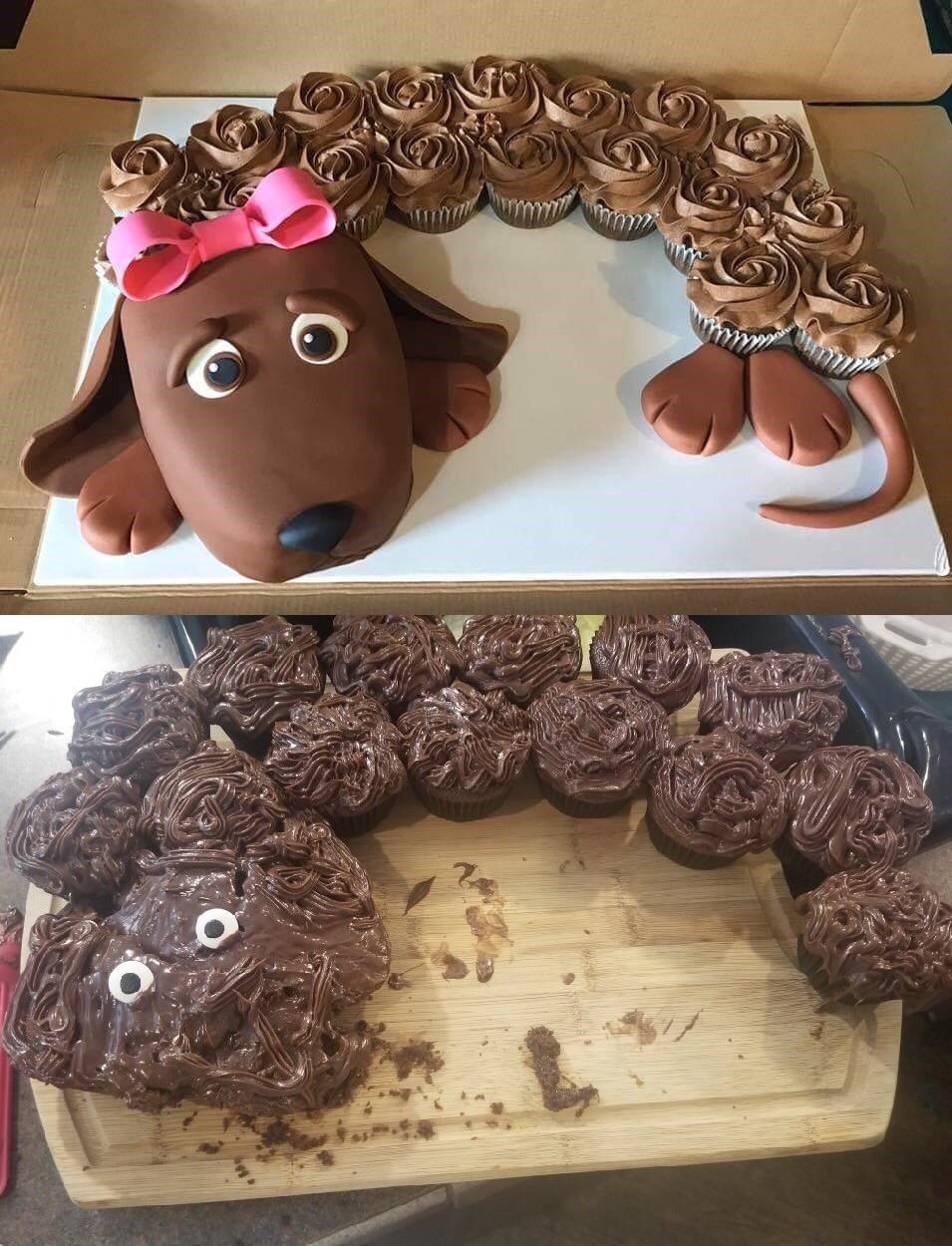 17.
This turkey that couldn't quite hold it together:
18.
These Spider-Man apples that melted under the pressure: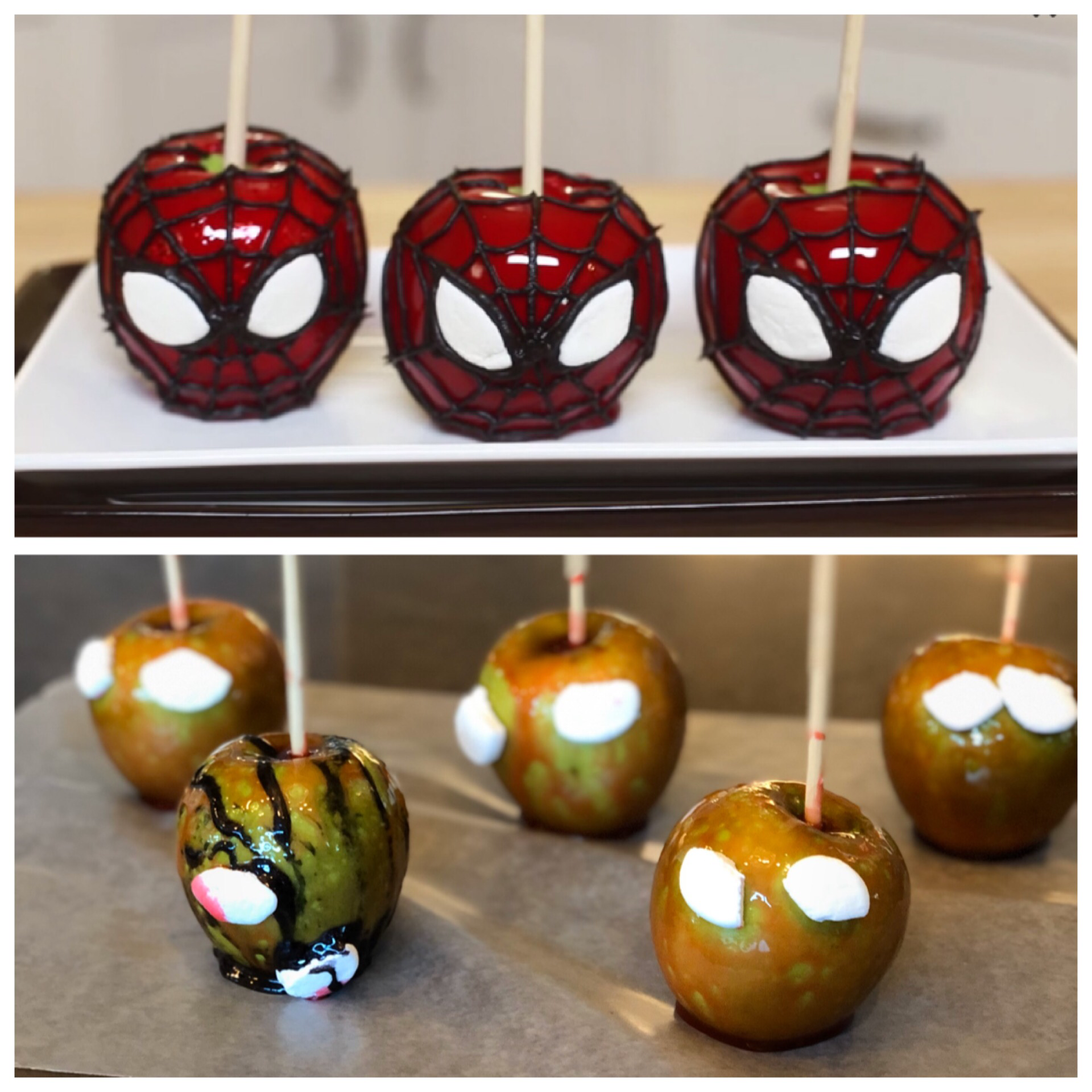 19.
And finally, this Stitch cake that's just a liiiittle deflated: