If you're anything like me, you're always looking for easy ways to save some extra cash. I know it doesn't feel like it sometimes, but the small, simple things can really add up in the long run.
Listen: the world is on fire, everything is wildly expensive, and if I can save a couple bucks on my emotional support Starbucks drink, I'll take it.

So, I asked members of the BuzzFeed community to share the money-saving hacks they swear by at fast food restaurants. Here are 14 budget-friendly tips and tricks they shared:
1.
"If you take the survey on the Subway receipt, they give you a code for a free cookie or fountain drink. Completing it only takes a minute."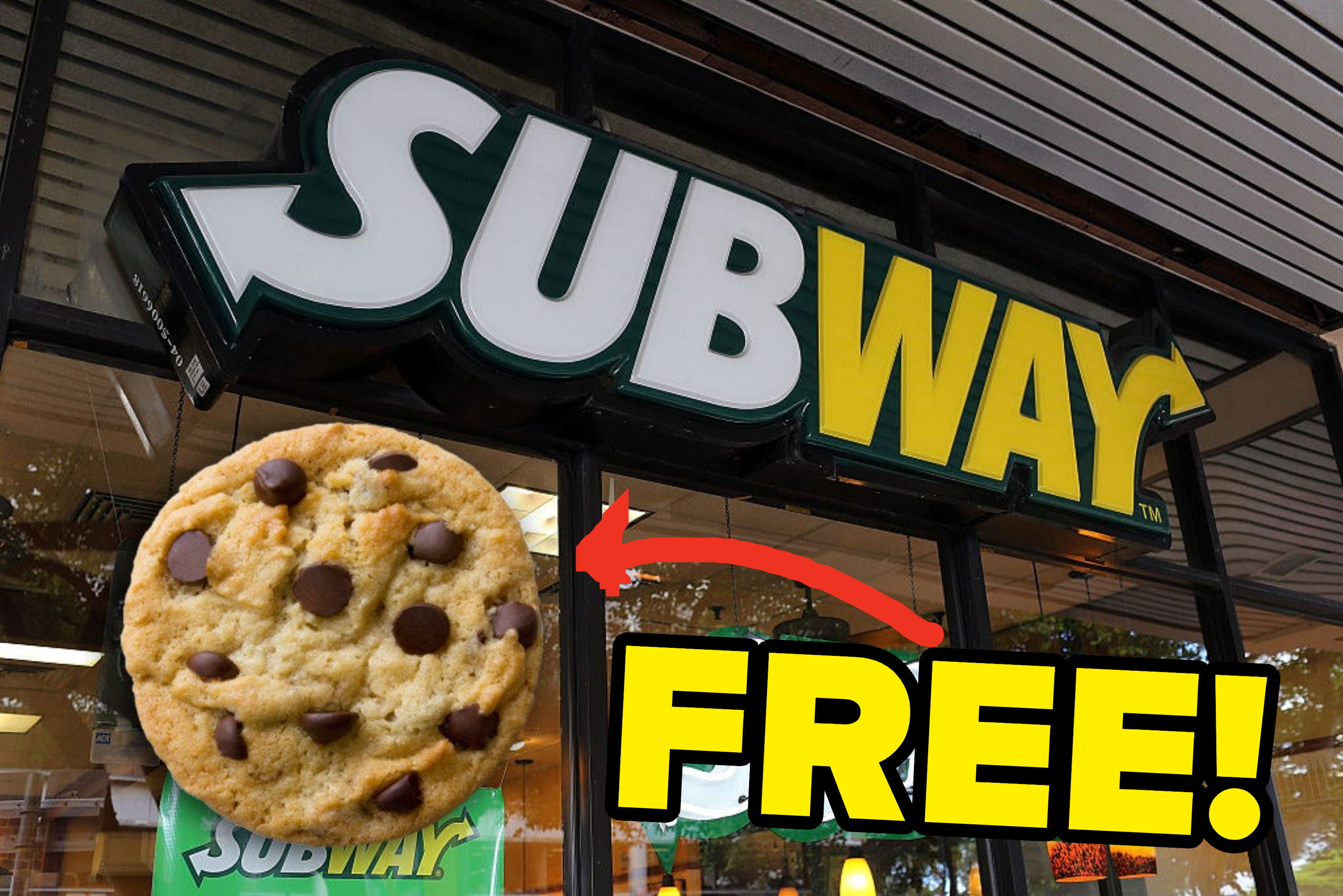 2.
"For a cheaper pumpkin spice latte dupe at Starbucks, order a blonde roast coffee with heavy cream (or your milk of choice) and two pumps of pumpkin syrup. It tastes the same but it's much cheaper."
—Anonymous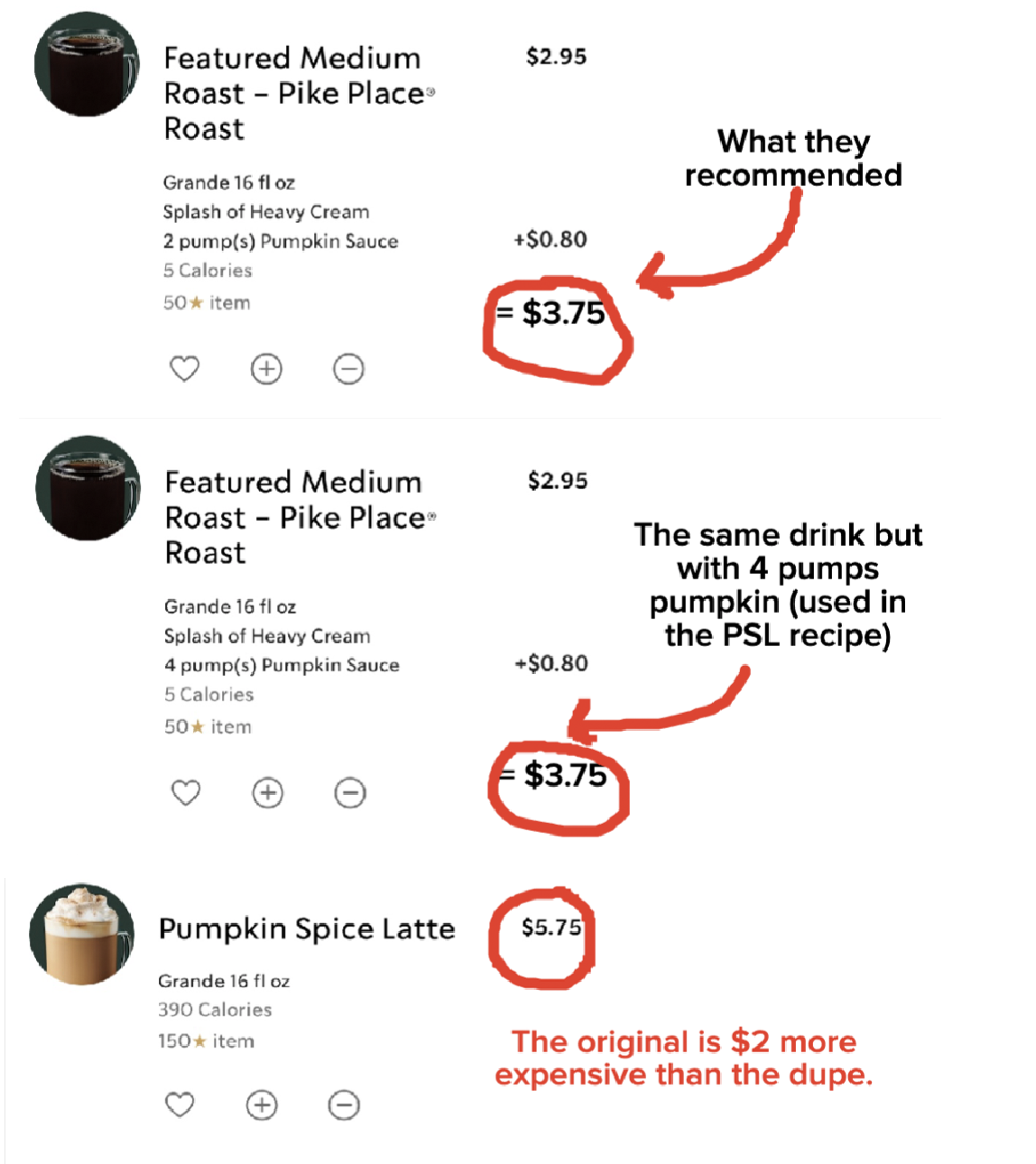 3.
"Instead of getting a Big Mac, I get a McDouble with Mac sauce and lettuce. It's essentially the same, but cheaper and without the extra bun slice."
—Anonymous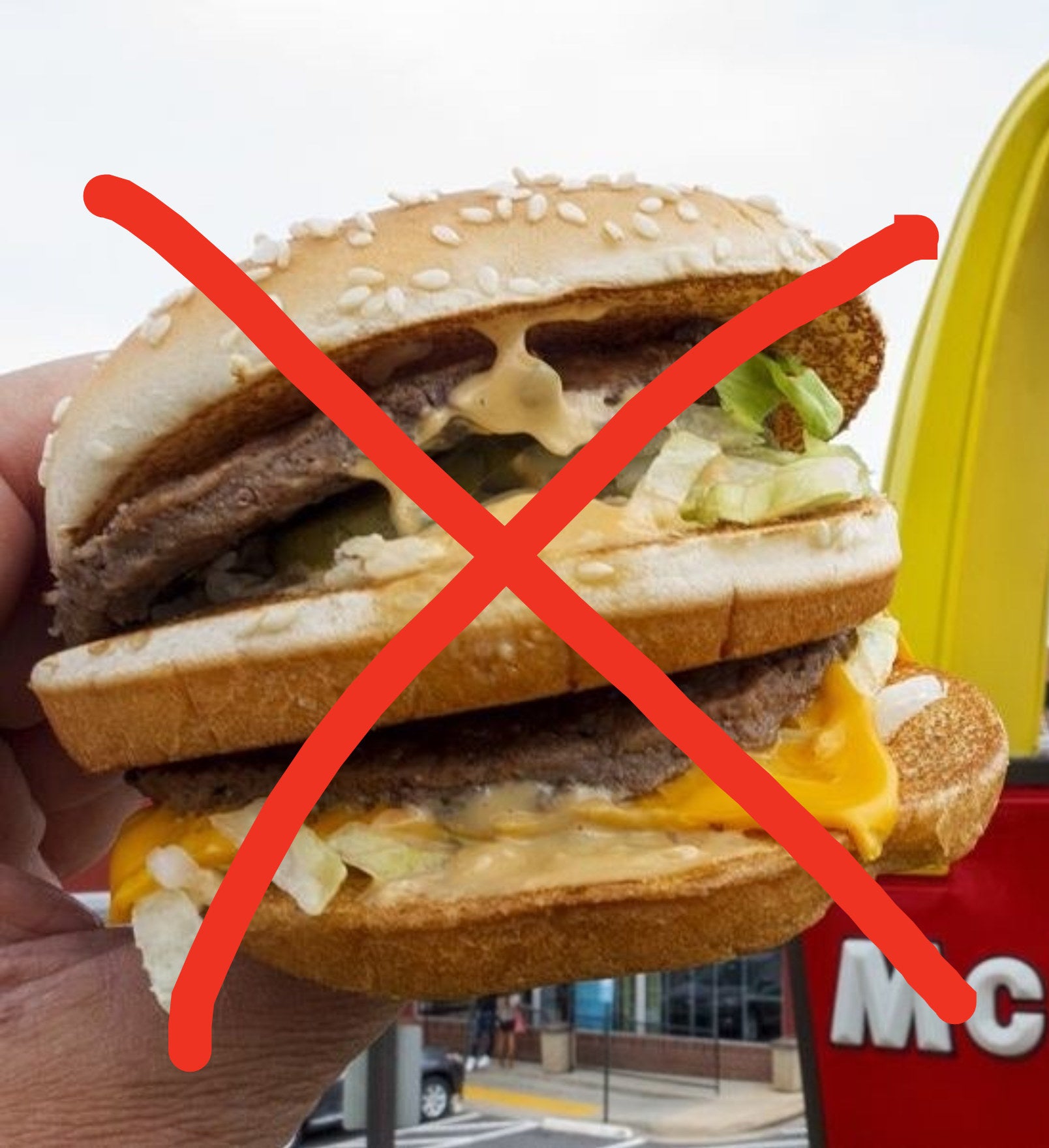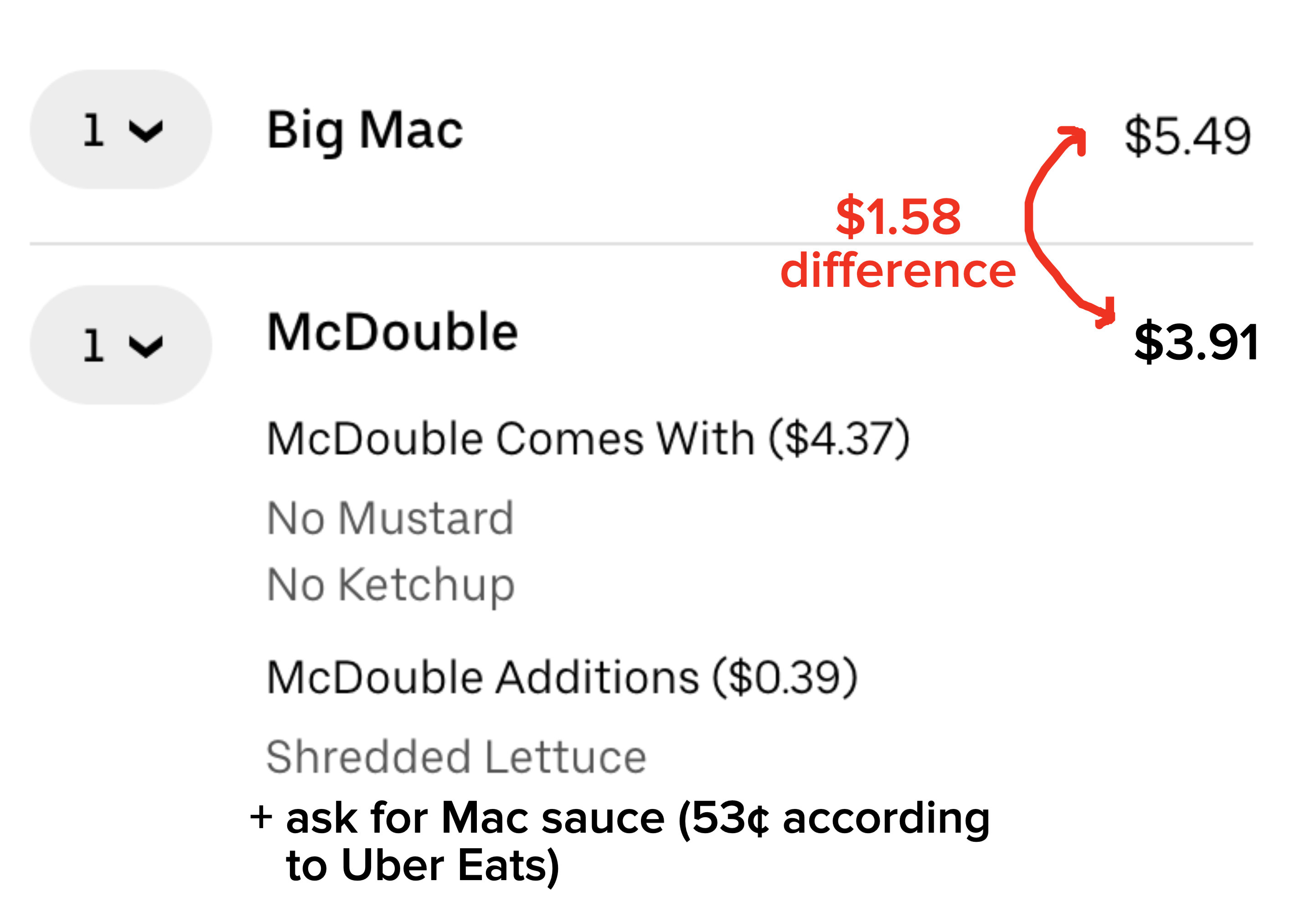 4.
"Pay attention to national food 'holidays.' Sometimes restaurants will give you free food or discounts on days like National Pizza Day or National Donut Day. Keep a lookout on their social media."
—Anonymous

5.
"For a filling meal that won't break the bank at Chipotle, order a bean and cheese burrito. It'll only cost you $2.36."
6.
"Order using the Sonic app and get half price drinks and slushes all the time. It's happy hour 24/7."
—Anonymous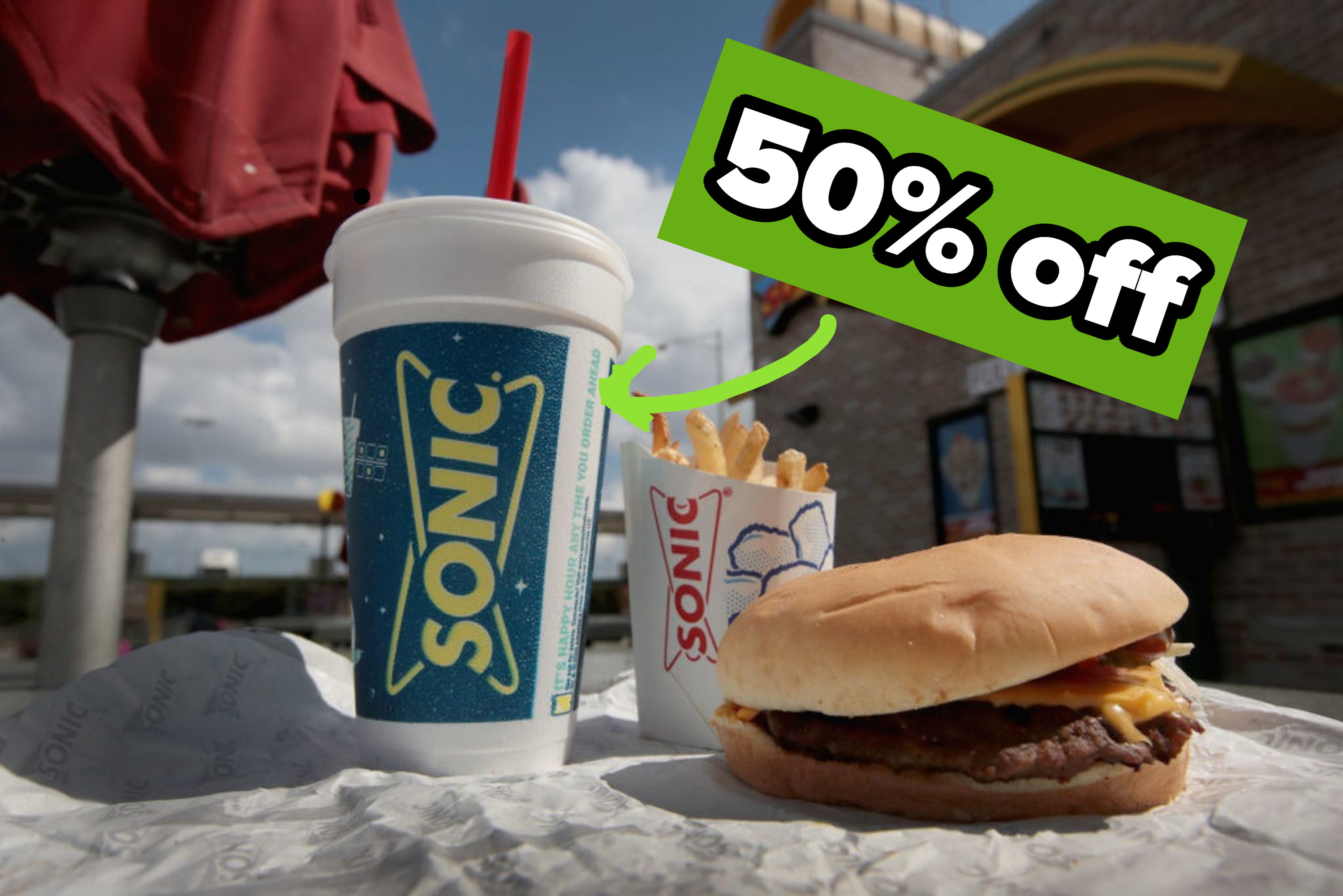 7.
"If you're a student, check if the chain you're ordering from offers student discounts. Sometimes they'll give you a certain percent off or a free item if you show them your student ID."
8.
"If you want to make the most of an iced coffee or cold brew order, ask for the drinks with no ice. That way, the baristas fill the coffee all the way to the top, so you can then pour the coffee into a larger cup with ice. Add a little bit of milk and boom...you get a real full cup of iced coffee instead of just a half."
—Anonymous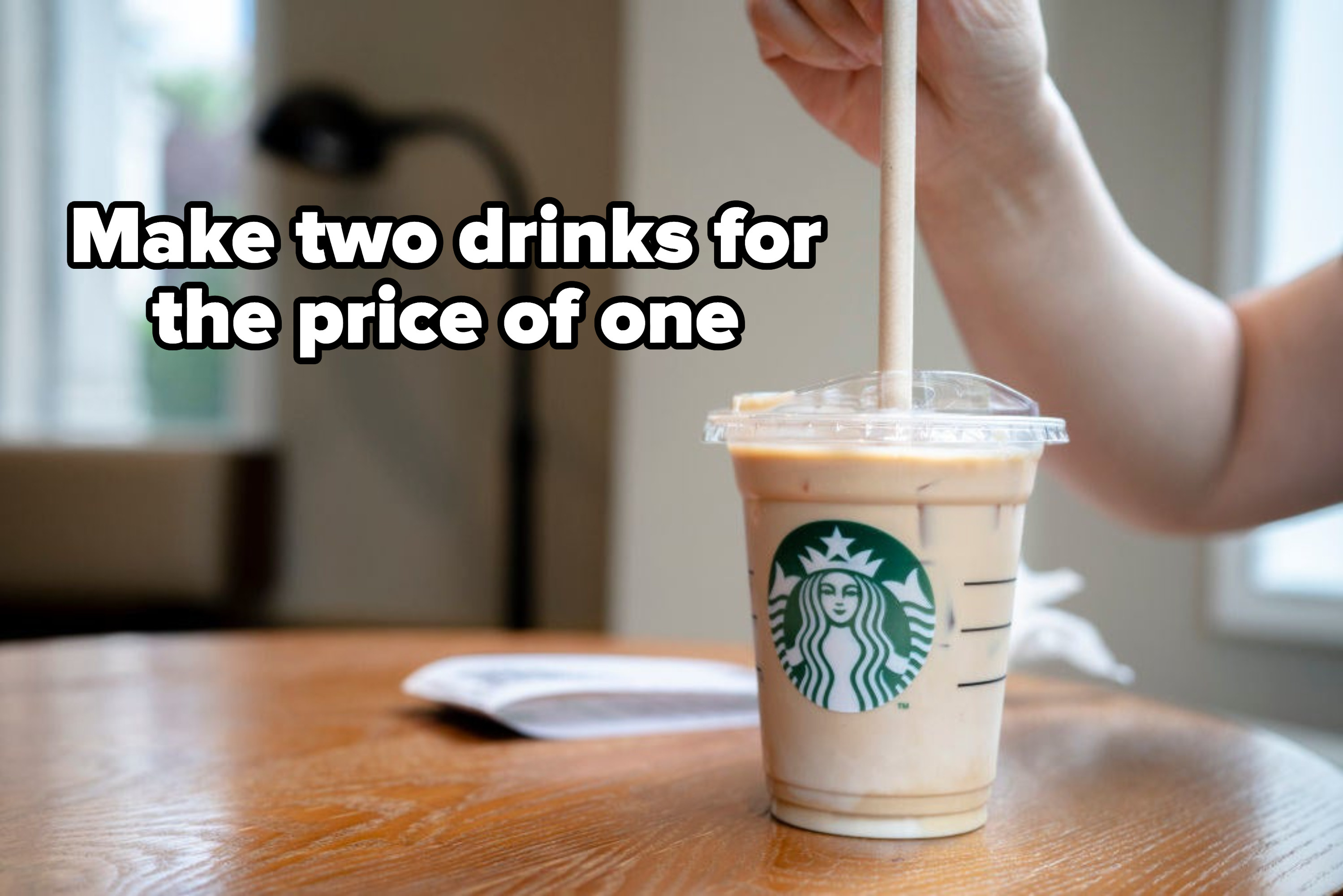 9.
"Always stop by your favorite fast food and chain restaurants on your birthday or birth month. Tons of them give you free food or discounts if you're part of their rewards programs."
—Anonymous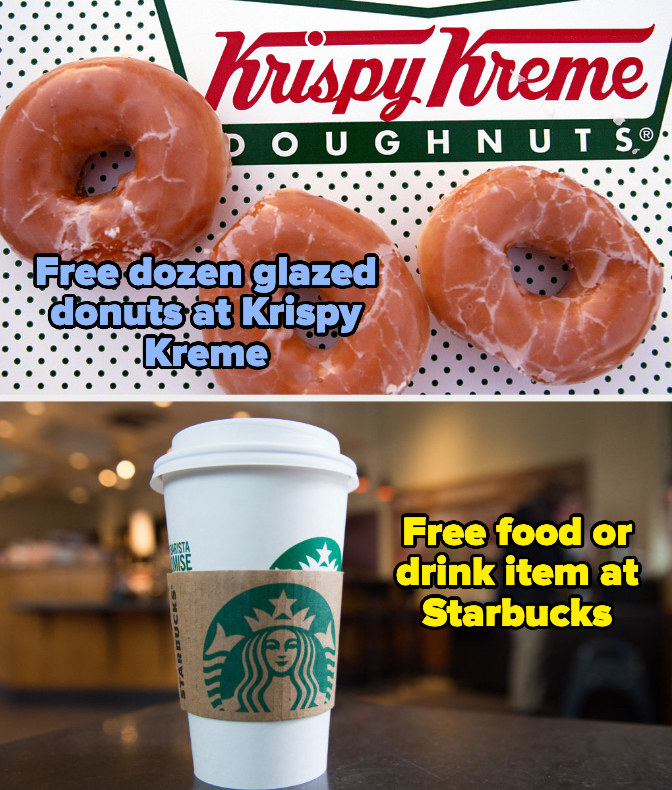 10.
"Don't be afraid to order a kid's meal. For me, it's more than enough food and usually about half the price of an adult meal, depending on the restaurant. Also, they usually have a drink and a dessert included."
—Anonymous

To test it out, I tried it with a McDonald's happy meal vs. a regular meal deal: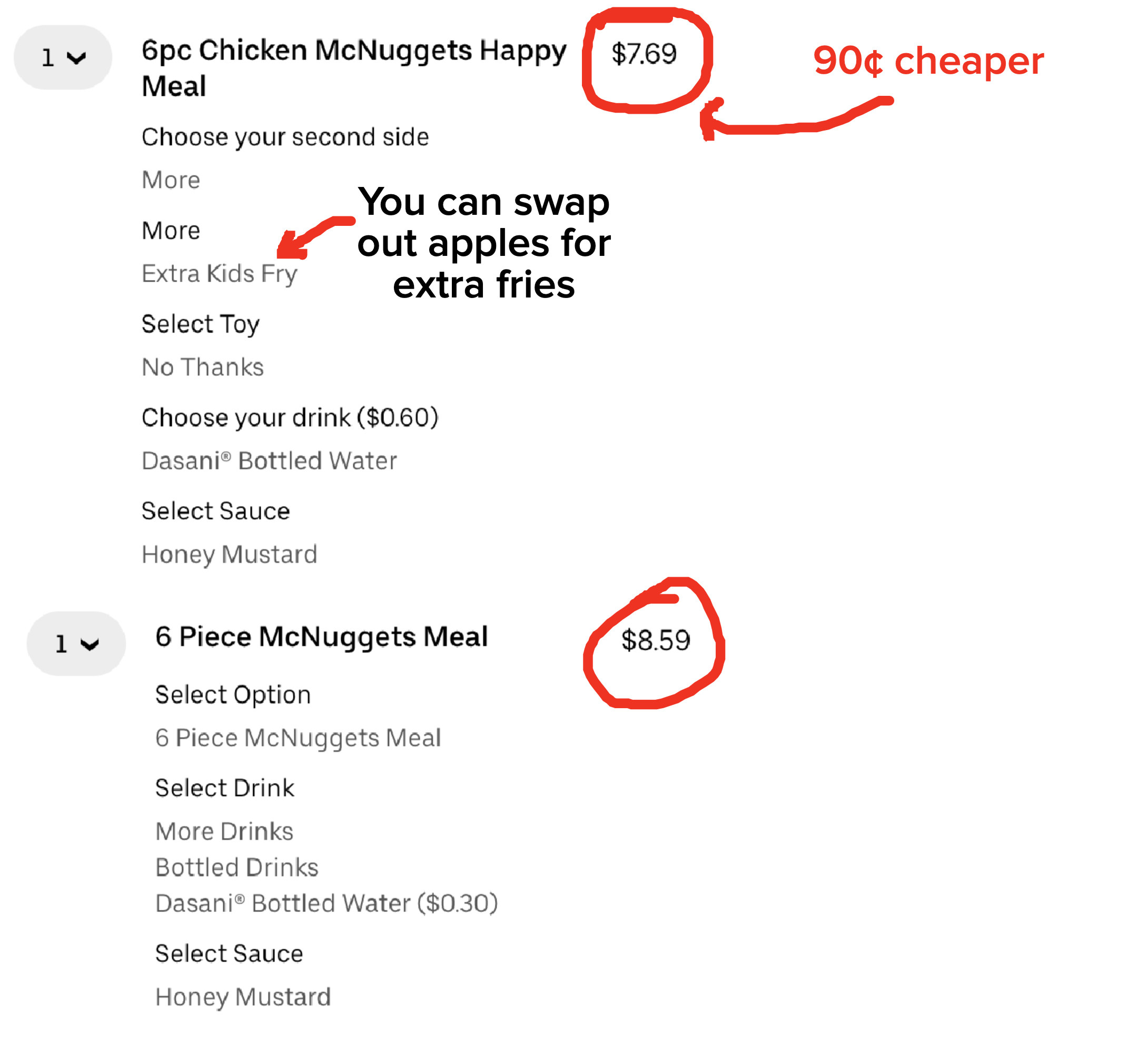 11.
"If you want a stronger iced vanilla latte (aka with an extra shot of espresso) for less money than the classic one at Starbucks, order a 'grande iced shaken espresso, no classic, sub vanilla.' The iced shaken espresso automatically comes with three shots and includes syrup. It's cheaper to order it this way at my store."
—Anonymous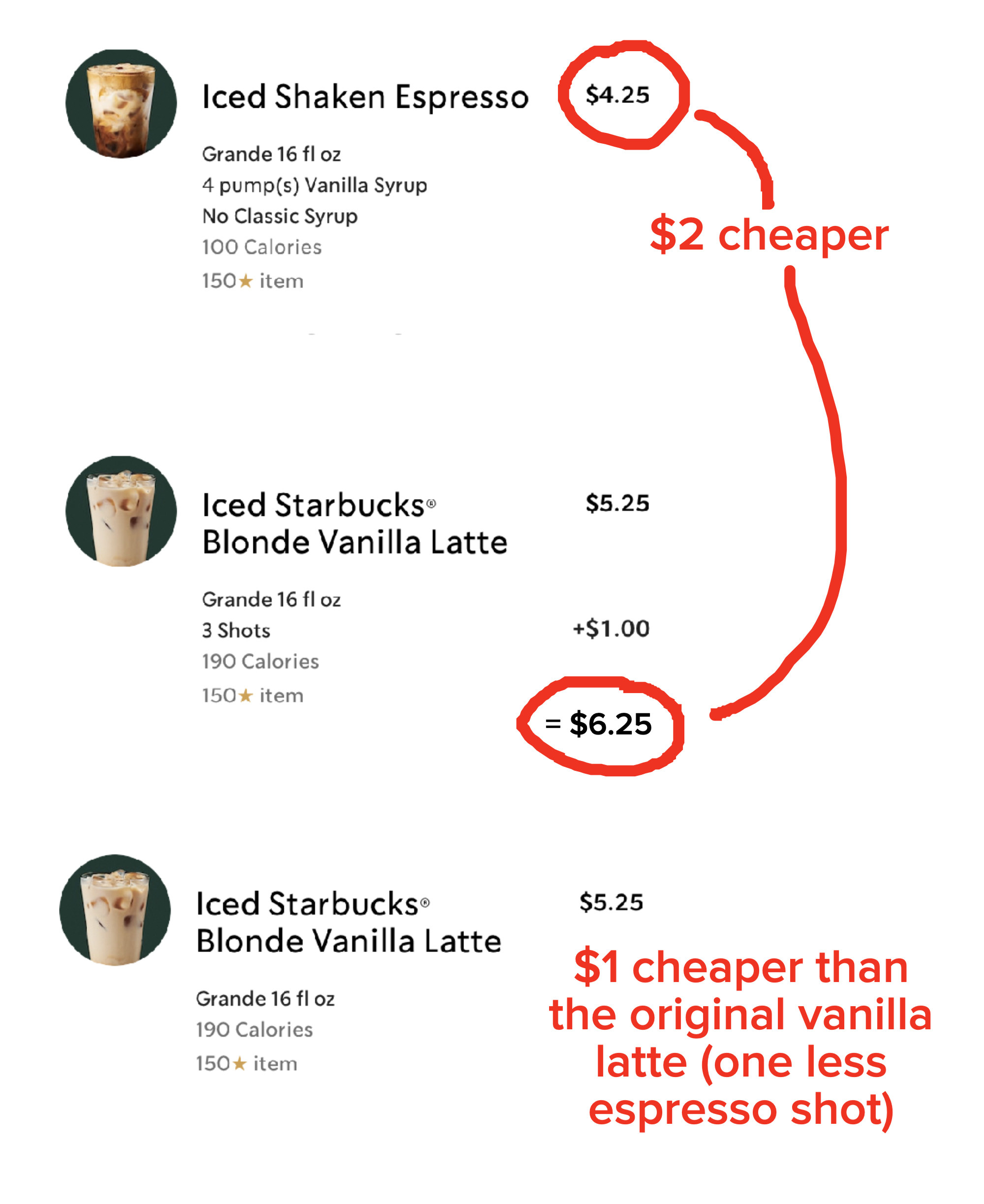 12.
"Keep an eye out for sports-related promotions. During baseball season, Taco Bell does "Steal A Base, Steal A Taco," where they give out free Doritos Locos tacos. You don't have to buy anything to get the free taco, either."
13.
"The cheese curds at Culver's are so much better than their french fries, but cost a lot more. I would get the meal, which automatically came with fries, and substitute cheese curds for fries. There was an upcharge, but it was significantly cheaper than getting just the sandwich with a side of cheese curds."
—Anonymous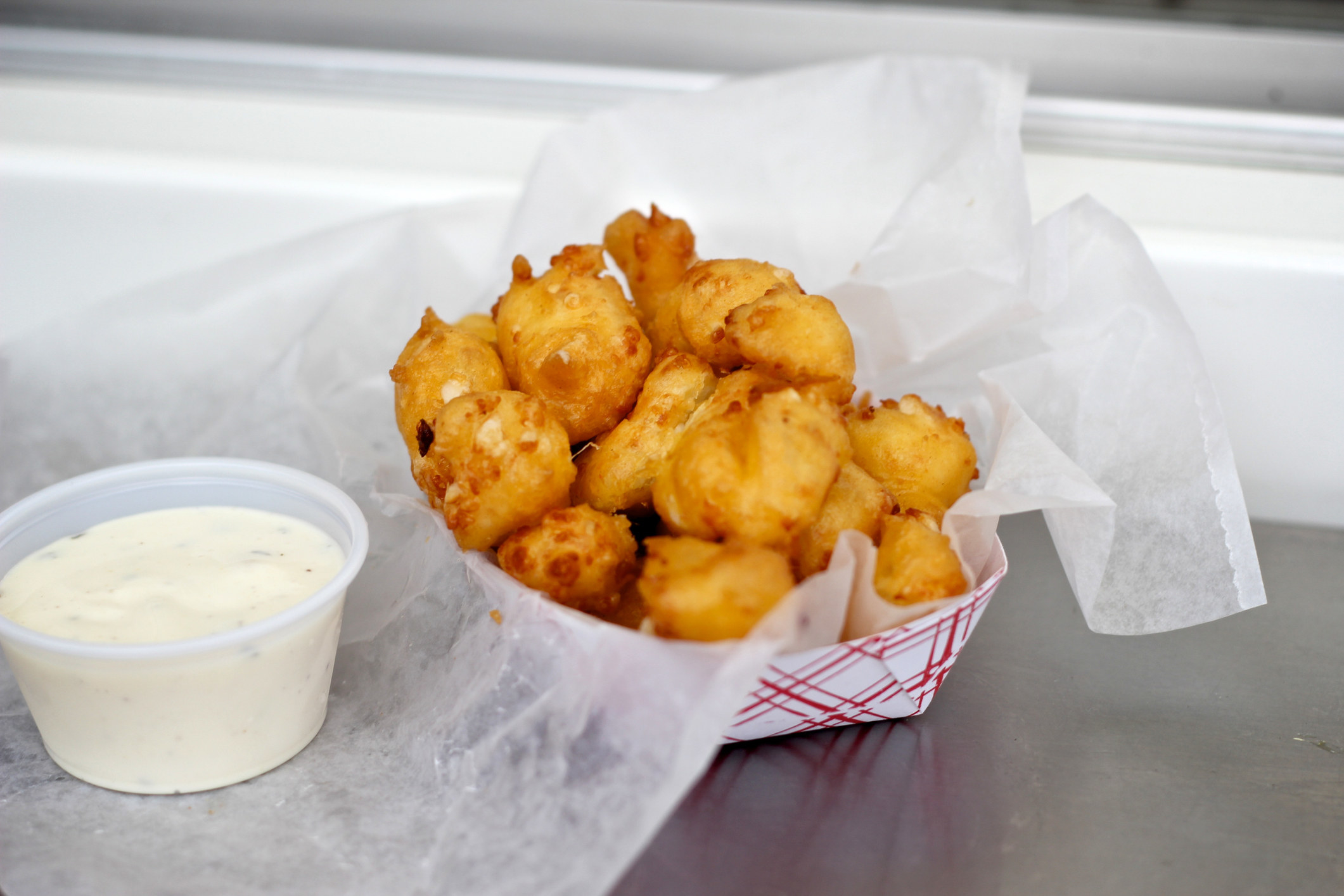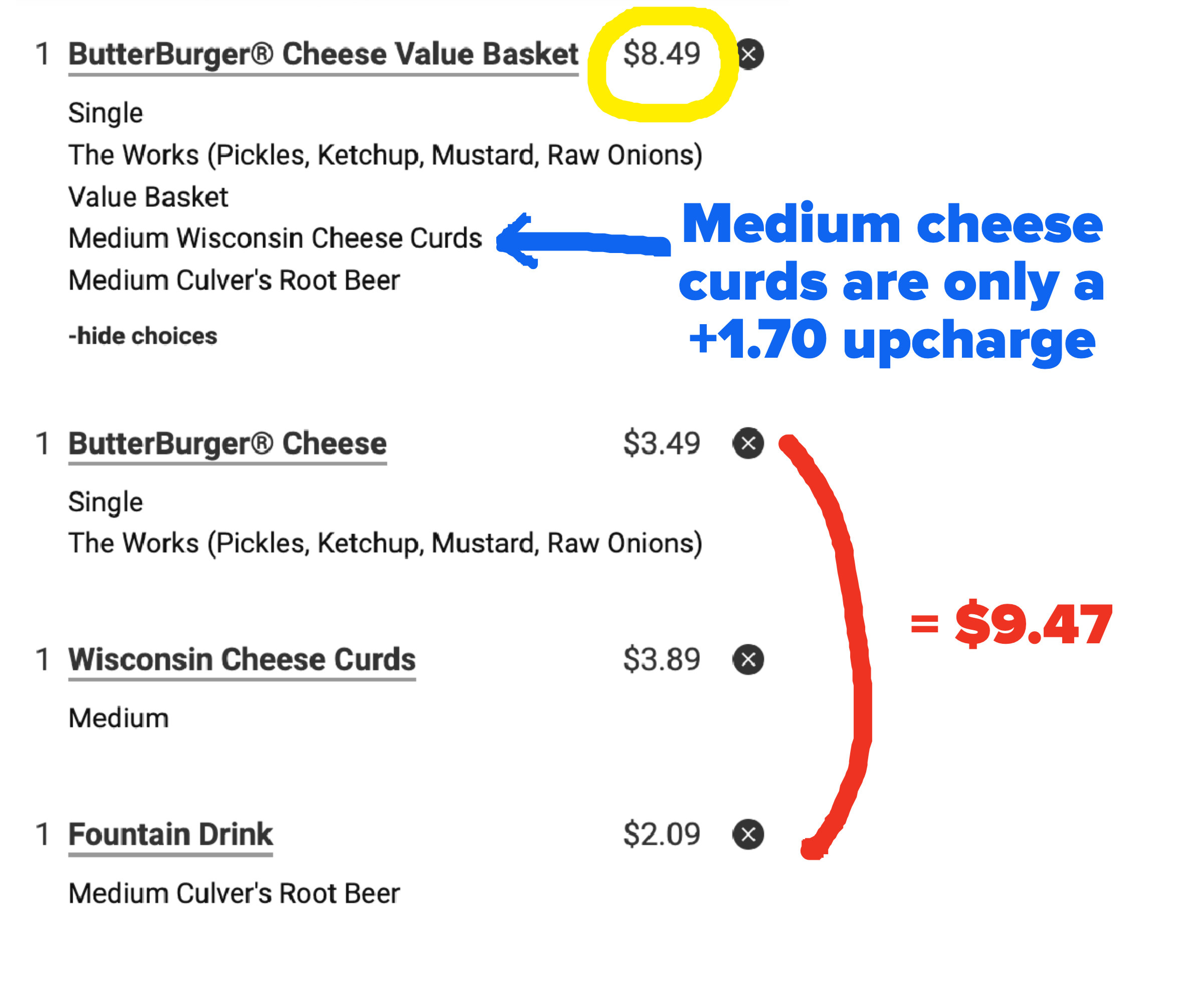 14.
And finally, "If the place you're going to order from has the option of ordering through an app, do it! Most places have a first-time discount when you create an account in the app, some have free delivery or rewards points that you can rack up and redeem for free food and drinks."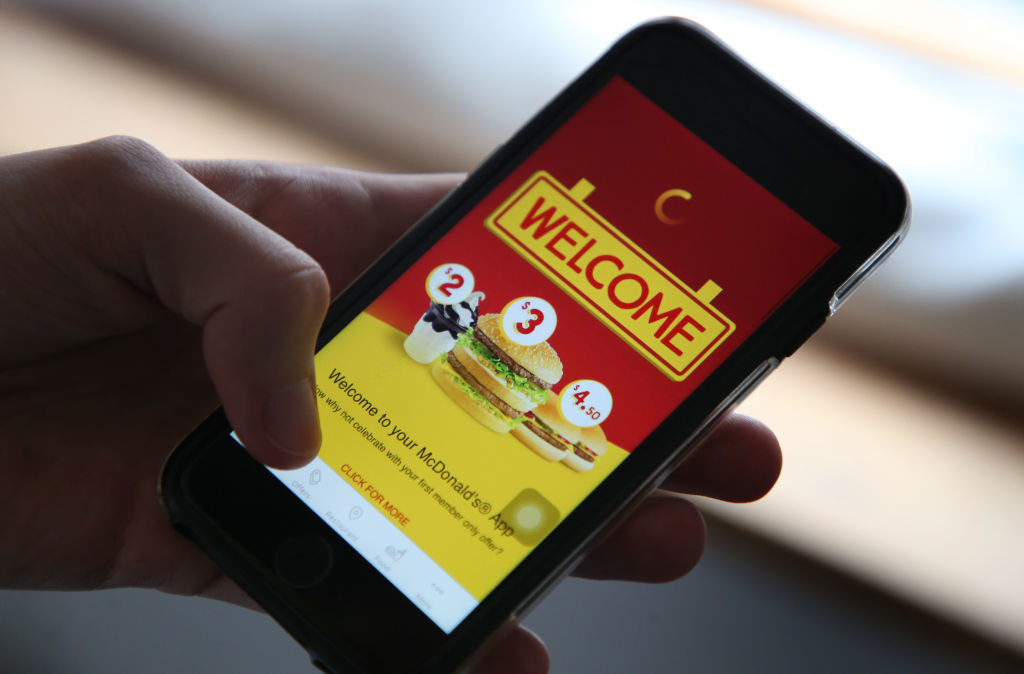 "I do this at McDonald's all the time. When you use the app, you get reward points, and the points are doubled during breakfast hours. On top of rewards, you can redeem for items like a Big Mac or large iced coffee, they also have a 'deals' section in the app where they offer discounts like a buy-one-get-one-free breakfast sandwich or free medium fries with purchase. It's user-friendly and actually easier than making an order in person. This helps greatly with my social anxiety, as well as saves me tons of money. 
There have been days that my kids and I eat totally for free from rewards and deals I have saved up on different apps, and used it when we really needed it. Even places like Starbucks have rewards you can trade in for free drinks or reusable cups. Just from buying drinks and snacks! At the very least, using apps is super convenient and time-saving, and at most, you can get a free meal out of it. Totally worth the effort."
—Anonymous

Do you have a money-saving fast food hack like these? If so, tell us about them in the comments below or via this anonymous form.
Note: Submissions have been edited for length and/or clarity.